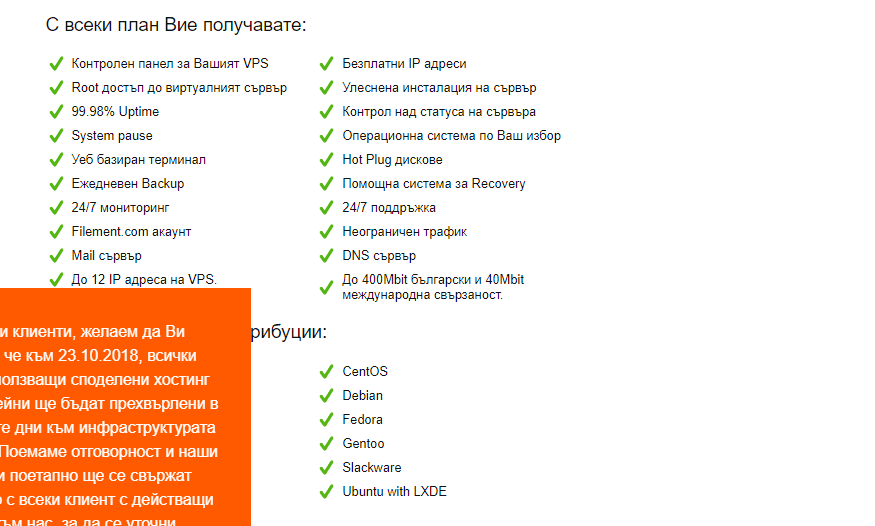 WebConnect is a web hosting company that offers quite a range of hosting solutions to business enterprises across the globe. The hosting firm is based in Sofia, Bulgaria. Some of its hosting services are shared hosting, domain name registration, virtual server solutions, and virtual data center (VDC) services, among others. The WebConnect website is only available in Bulgarian.
Features and Ease of Use
WebConnect website hosting solutions come with the following standard features:
Free IP addresses

Daily Backup

Root access

Operating system of your choice

24/7 customer support

Unlimited monthly bandwidth

SQL databases

99.98% uptime guarantee
WebConnect hosting servers are hosted in data centers connected with up to 400Mbit Bulgarian internet connectivity and 40Mbit global telecommunications carriers to make sure that its customers experience high website upload speeds.
Its virtual servers are optimized for stability and high-performance, and they come with a unique web-based control panel where users can run and manage their server resources with ease. All of the physical servers have four to six Intel Xeon core processors.
WebConnect's website adopts a very simple design with a user-friendly interface. When you launch its homepage, you are met with an announcement from the vendor stating that, as of October 23, 2018, all of its shared and domain names had been transferred to Jump.BG infrastructure.
Pricing and Support
WebConnect web hosting solutions are quite expensive and include very simple hosting features. However, the hosting plans come with flexible billing cycles with one month, three-month, six-month, one-year, two-year, and three-year payment options. Prices are listed in Bulgarian lev.
WebConnect web hosting systems come with a 99.98% uptime guarantee. Nonetheless, this hosting vendor does not offer free trial periods or a money-back guarantee.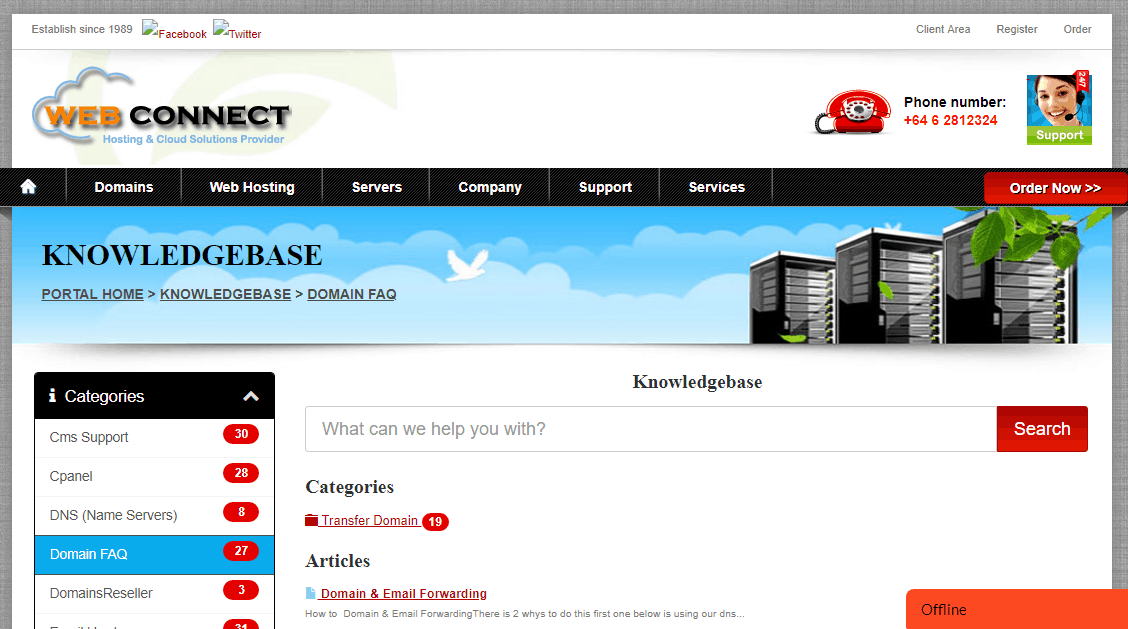 Customers can reach out to the WebConnect help desk via telephone and email. The hosting firm has no live chat or ticketing support. Its technical support team is always on the ground 24/7 and promises to offer a response time of about 24 hours.
WebConnect has a knowledge base with quite a lot of FAQs and several video tutorials.