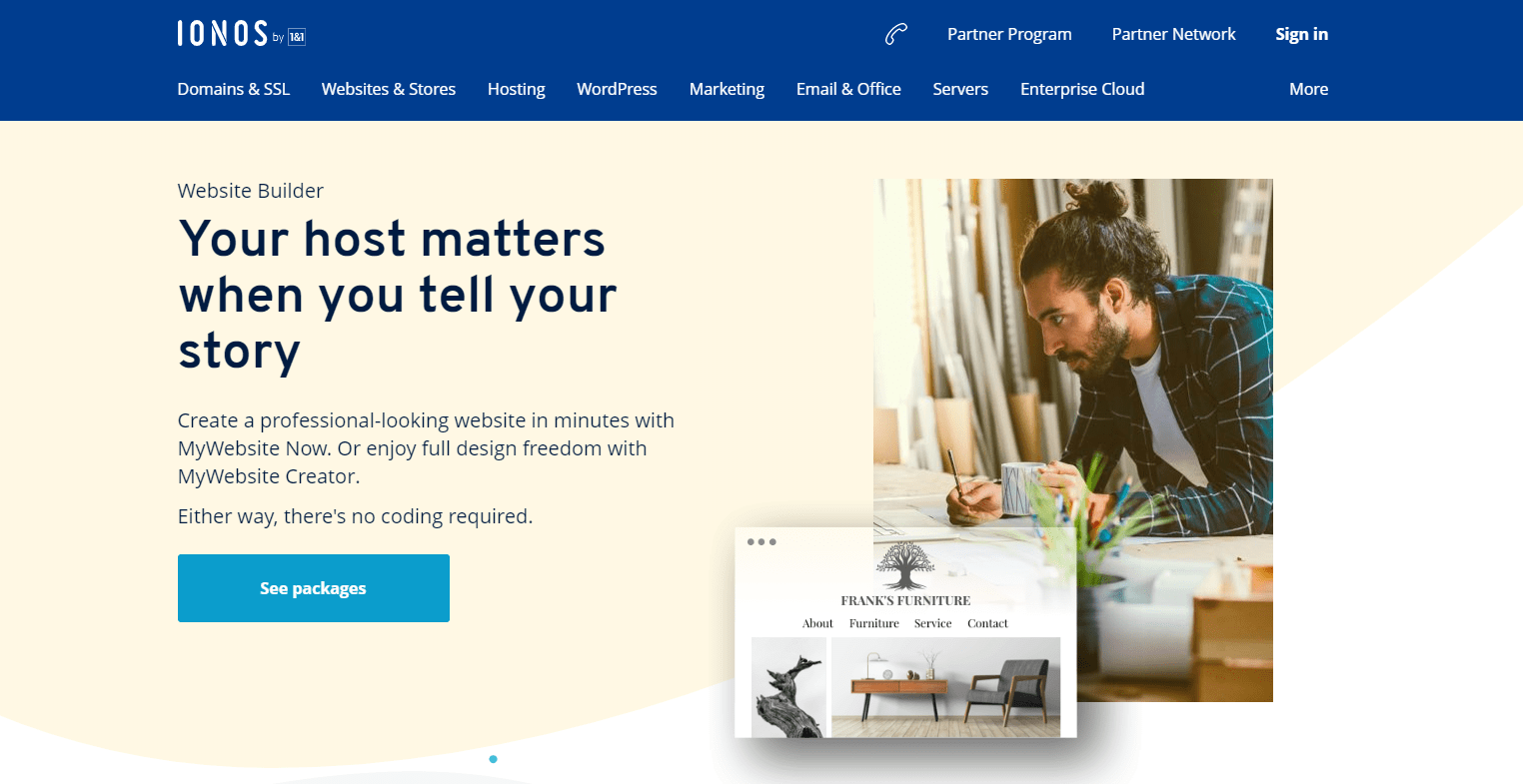 1&1 IONOS is a Solid, Business-First Site Builder That Always Gets the Job Done
To compare the best website builders on ease of use, templates, customer service, and value for money, we tried to build the same site on each platform. Check out the results here.
In this day and age, creating and editing your website should not be a monstrous task best left to the tech whizzes. With a solid website builder, you can create your own amazing website with just a few clicks and a basic understanding of technology. This is what 1&1 promises — the ability to simply build an online presence using stunning customizable templates, versatile editing and design tools, business web apps and an exciting assortment of marketing tools.
Whatever your industry, 1&1 IONOS lets you choose from over 1000 website designs that can be automatically optimized for desktop and mobile devices. Looking to cater to your international customer base? You will love the integrated Google translator tool that easily translates your website content in over 50 languages. A really cool feature of this site builder is its intuitive editor that lets you seamlessly move elements to build vibrant webpages.
Admittedly, 1&1 IONOS feels a little bit clunky when compared to other site builders. It lacks standard features such as the ability to export your website and a mobile editor but this in no way makes it a less suitable platform for building fantastic websites for any type of business.