Teamwork Is Easy to Use Without Sacrificing on Features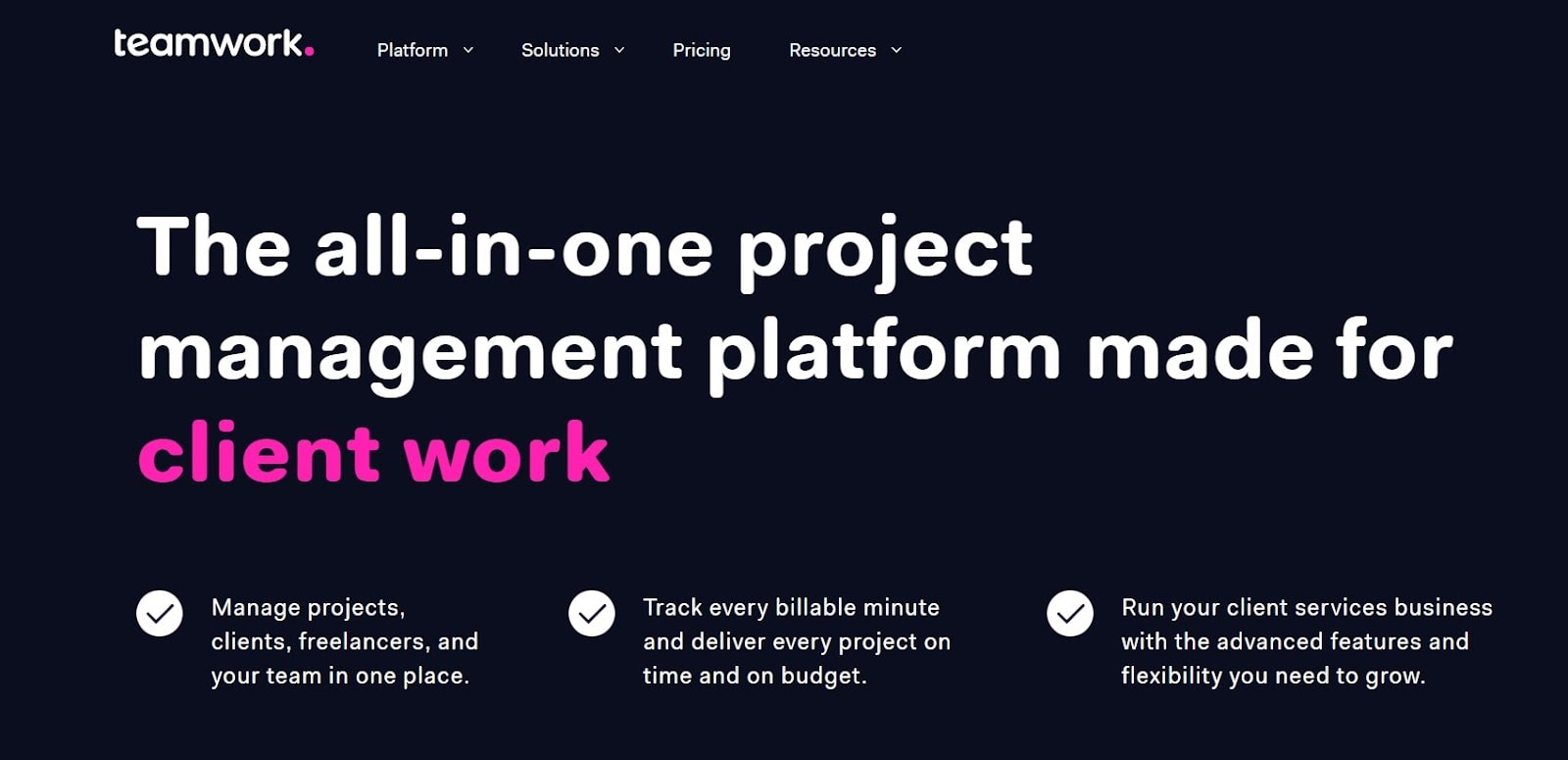 When I started testing Teamwork, I was skeptical. It was so easy to set up a project with this software that I feared it might lack more advanced functionality later down the line.
But to my surprise, I found that Teamwork offers extensive features, ranging from the usual tasks, subtasks, and Gantt charts to more advanced tools like shared dashboards, workload management, and project time budgeting.
You can assign tasks, communicate with teammates, log time, and send invoices to clients for billable work, all from a single intuitive interface.
In addition, Teamwork lets you create tasks with a high level of granularity. You can fully customize each task, as well as create templates to reduce the chance of error and make project planning faster.
Teamwork is available in English, French, German, Russian, and 40+ other languages. It also offers a free plan and a generous 30-day trial on all paid plans.
As someone who likes simple, intuitive, and beautiful software, I give Teamwork two big thumbs up. Still, the platform is not without its limitations. Keep reading to find out exactly what I mean.