10 Best Cloud Backup Services in 2023 (Secure and Reliable)
The most comprehensive list of the best cloud backup services available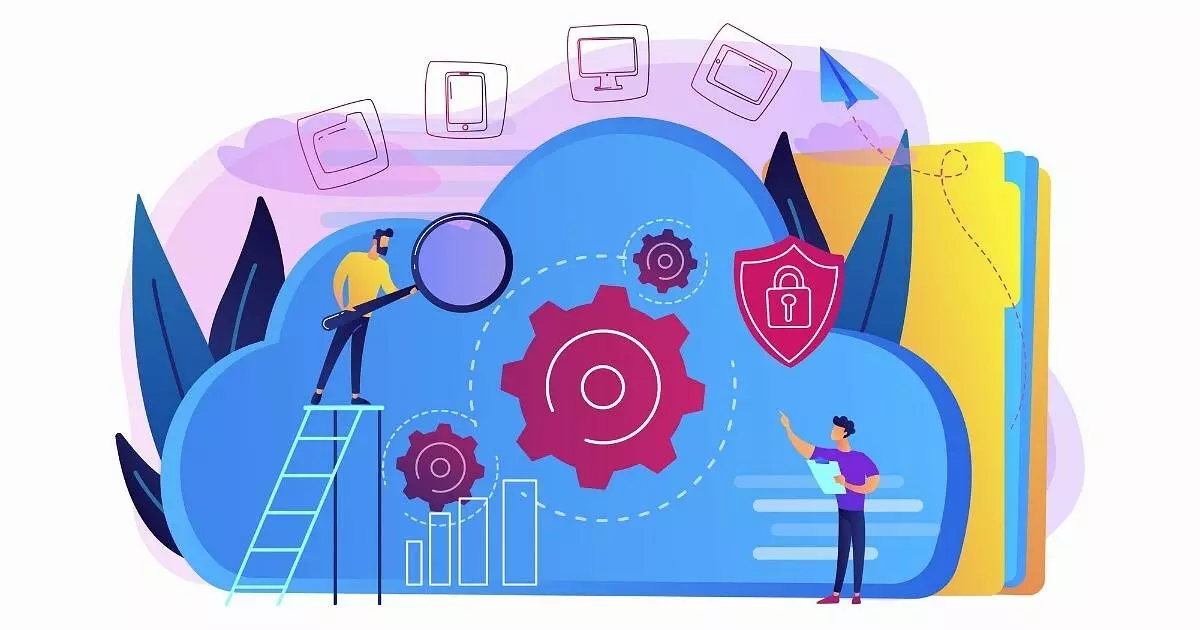 Every cloud backup service claims to be the best, but which one is the best for you? My colleagues and I tested the most popular cloud backups on the market so we could save you time and help you find the top cloud backup solution to fit your needs.
Apple iCloud, Microsoft OneDrive, Amazon Web Services, Google Cloud… Chances are you've heard of them. Maybe you're even using one right now. They're popular cloud backup services from some of the biggest names in the industry. But does that make them good? Not really. They're the fast food version of cloud backup solutions. The product, services, and support you get aren't nearly as good as what you get from a more-specialized cloud backup provider.
As the demand for cloud backup grows, so do the number of providers that claim to offer the best cloud backup services on the market. Their marketing claims make them all sound perfect, but my colleagues and I decided it was time to find out for ourselves which cloud backup solutions are, in fact, the best. So, we signed up with each of the top providers and put their claims to the test.
We explored the features and functionality on offer, from basics like backups and restores to extras such as storage, syncing, and mobile backup, if available. And since security and reliability are the foundation of good cloud backup, we dug into that too.
What we found out is that no provider checks all the boxes, but some come close. And then there are others that just aren't worth your money.
So which providers make our list of the best cloud backup solutions for 2023?
What I Looked For In The Best Cloud Backup Services
Every cloud backup provider offers something slightly different and thinks what it gives you makes it the best. So how do you determine which one actually is? Here's what I looked for in the best cloud backup services:
Ease of Use – A good cloud backup makes life easy, from installation and account management to backups and restores.
Performance – Reliability is the name of the game, though speed and functionality are important too.
Privacy – Protecting your identity and data is critical, and the best cloud backups make your privacy and security a priority.
Pricing – Low cost is great, but this is all about value for money. If you're going to pay a premium, it better be worth it.
Additional Considerations – While the above criteria are the most important in assessing online backups, there are bonus features that can set great online backup services apart from the mediocre ones. Things like outstanding support and unique functionality. While these things on their own won't give a cloud backup service a higher place on our list, when combined with the top four criteria they can make a great service even stronger.
At a Glance: How the Cloud Backup Services Compare
Free Plan
File Size Limits
OS and Apps
File Sharing
Transfer Encryption
Money Back Guarantee
IDrive

✔

✔

Windows, macOS, Linux, iOS, Android

✔

✔

15 days
Acronis True Image

✘

✘

Windows, macOS, iOS, Android
 

✔

✔

30 days
Backblaze

✘

✘

Windows, macOS, iOS, Android

✔

✔

30 days
NordLocker
 

✔

✘

Windows,  macOS
 

✔

✔

30 days
ZoolzCloud BigMIND
 

✔

✘

Windows, macOS,  iOS, Android
 

✔

✔

30 days
CrashPlan

✘

✘

Windows, macOS, Linux iOS, Android
 

✔

✔

✘

SugarSync

✘

✘

Windows, macOS, iOS, Android
 

✔

✘

30 days
Carbonite

✘

✔

Windows, macOS
 

✘

✘

30 days
SpiderOak

✘

✘

Windows, macOS, Linux

✔

✔

✘

LiveDrive

✘

✘

Windows, macOS, iOS, Android, Windows tablets

✔

✔

✘
Bottom Line: Choose the Cloud Backup That Fits Your Needs
I'd love to sit here and tell you, go with
IDrive
, it's the best. It is my favorite afterall, but that's because I'm a Mac user who doesn't have a ton of data to backup, but I want to be able to back up my entire computer – drive and system image included – and I like having the option of backing up my mobile devices and another computer if I choose.
But if you don't care about backing up system files or multiple devices and you want unlimited cloud backup,
you're better off going with
Backblaze
.
Acronis True Image
is the top choice if you want not only great cloud backup, but additional cybersecurity protection against things like ransomware and malware. It's also the highest-rated cloud backup solution on our list that offers optional cloud storage. If you just want the basics,
SugarSync
is a great place to start. If you prefer high-tech, fire up the AI-powered
Zoolz BigMIND
. And if what you're after is small business cloud backup, give
CrashPlan
 a try. All the cloud backup services on our list have earned their spot for specific reasons. Our team extensively tested all the leading players in the market, and these are the services that met our criteria. However, determining the right one for you solely depends on your individual cloud backup requirements.
FAQ
Why should you use online backups?
Online backups protect your data from loss by keeping an exact copy… wait for it… backed up to the cloud. So if anything happens to your precious files on your device, whether it be a cyberattack, theft, natural disaster, or accidental deletion, you can rest easy knowing that there's an up-to-date copy saved online for you to restore. And unlike syncing services, such as iCloud, if you delete something from your device, it won't be deleted from your backup. A service like IDrive gives you the peace of mind of knowing your data is safe, no matter what happens.
Are online backups secure?
All online backups provide some level of security, but some do it better than others. Military-grade 256-bit AES encryption is standard for many of the best cloud backup services, but some only offer 128-bit. Some also offer private encryption keys, so no one but you can access your data, as well as two-factor authentication, to make you less vulnerable to attacks. Acronis True Image also provides protection against ransomware!
Which online backup service is the best?
It depends. If you want to connect an unlimited number of devices to your account and back up mobile devices, go with IDrive. If you want a combination of ease-of-use, unlimited backup, and all the essential features, try Backblaze. If you want top security, try Acronis True Image
Are there free unlimited cloud backup services?
Services that offer unlimited cloud backup may give you a free trial but don't usually offer free plans. When they do, you don't usually get access to most of its features and functionality. Some cloud backups that offer unlimited devices have a free plan with all the same performance and features as a paid plan, but you'll likely have a really small data cap. For example, IDrive has a free plan, but it limits you to 5GB of cloud backup.
What is the best online backup for Mac?
IDrive is the best choice for Mac users. You get all the same features, functionality, and performance you do with Windows. That may not sound like a big deal, but even some of our favorite cloud backup services, like Carbonite, are geared more towards Windows users.
What is the best online backup for PC?
Carbonite. It works with both Macs and PCs, but it has more features and functionality for PC users (using Windows).
What is the best online backup for small businesses?
Many of the services on our best cloud backups list offer small business plans, but IDrive's are the best. They're more comprehensive than Carbonite's offerings, and they're far less expensive than Backblaze. But IDrive's plans do have data caps. CrashPlan is built specifically for small businesses with up to 199 employees, so it could be a good choice.
What is the best online photo backup?
All cloud backup solutions on our list will back up your photos, but only IDrive gives you a unique feature (IDrive Face) that uses facial recognition to help organize your photos on your account and make them easier to navigate.
What is the difference between online backups and online storage?
Backups are exact copies of your data, so you can keep an original on your computer and a secure copy in the cloud. Storage is a place you can put the originals so you can free up space on your computer. Kind of like if you have a box of stuff from your childhood that you want to keep but there's no space in your house, so you store it in the garage. Acronis True Image allows you to add cloud storage to your account, so you get the best of both worlds!