Great for Software and IT Project Management, Good for Everything Else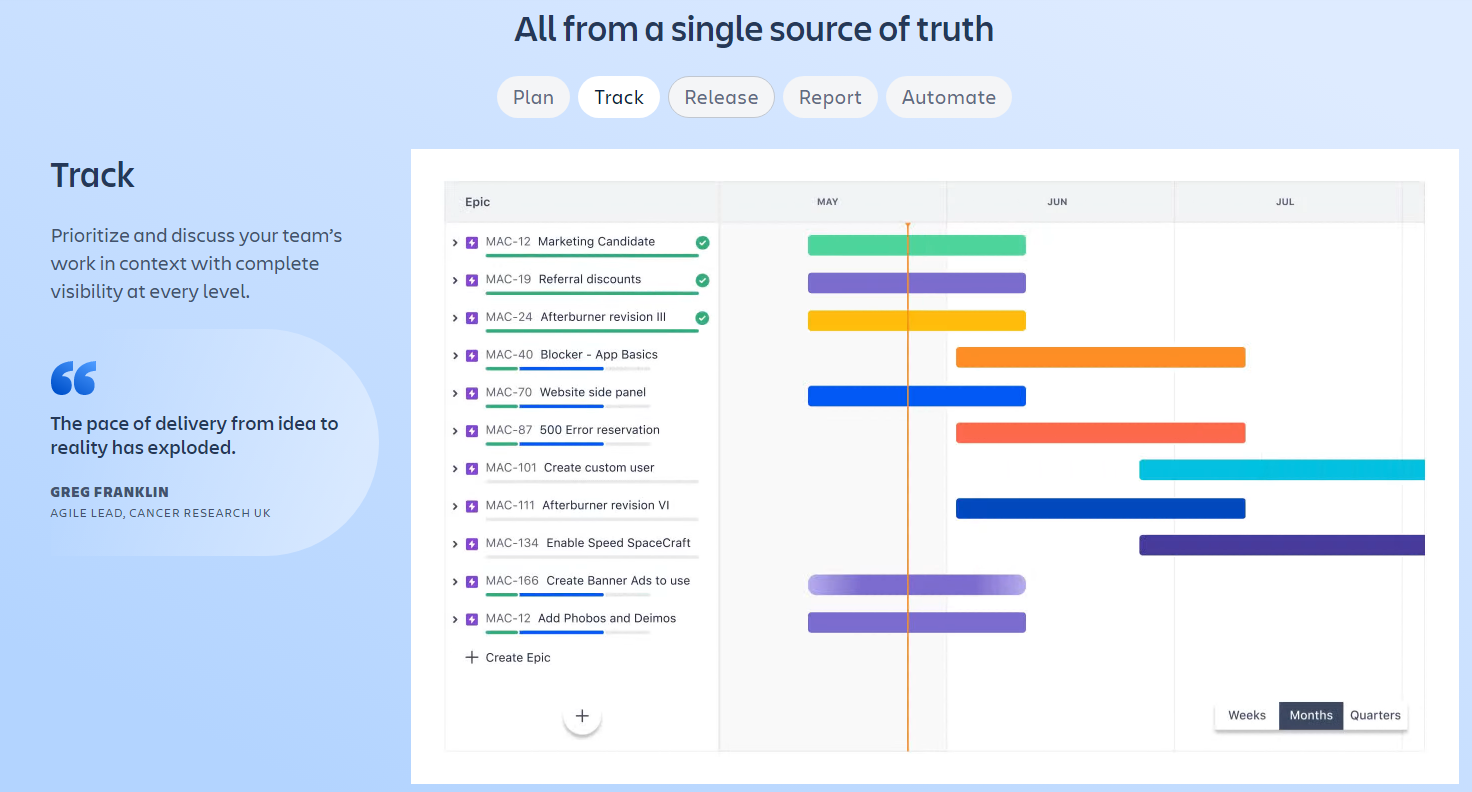 If you've ever worked as (or near) a software developer, then you'll have already heard of Jira Software. Jira, for short, is a slimline project management tool that focuses on helping IT and development teams navigate not only the development process, but the life cycle of their product. Whether you're a small indie developer or an IT helpdesk in a huge organization, Jira offers everything you need to streamline your workflow.
That's not to say that teams outside of IT and software development can't use Jira, though. Jira is flexible enough that any team following the Agile project management methodology can adapt it to their workflow. If you're already familiar with Agile, picking up Jira will be simple. But if you're not, be prepared for a steeper learning curve.
Small teams will absolutely love the free plans on offer. Unlike other free plans on the market, core features aren't locked behind the paid plan – you'll get everything you need for up to 10 users. If you need to upgrade for the handful of features that aren't available on the free plan, or you have a larger team, then you can try Jira for free for 7 days.
I've spent dozens of hours putting Jira Software (and various other Jira products) to the test. Keep on reading to see whether it's a good fit for your project.
A Quick Note on Terminology
Atlassian (Jira's parent company) has created multiple products within the Jira family. Jira Software is one of four Jira-branded products. To keep things simple, I'll be referring to Jira Software as "Jira" throughout this review. I'll refer to all other Jira-branded software by their full names.