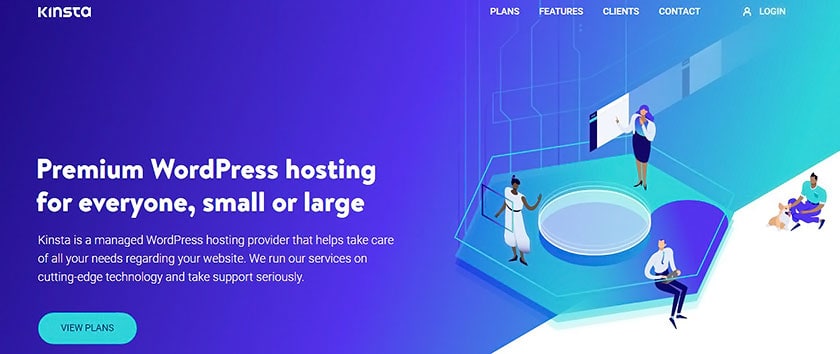 Kinsta – Is It Really "Premium Hosting for Everyone"?
Kinsta is a managed WordPress-only hosting service built on the Google Cloud Platform. It uses infrastructure optimized for stable and scalable WordPress hosting.
Let's face it: on the surface, Kinsta looks good. And I mean really good. Their list of star features reads like the shopping cart of the world's most enthusiastic hosting connoisseur: the Google Cloud Platform, 20 global data center locations, Amazon Route 53, KeyCDN, four types of caching, and more…
Based in Los Angeles, Kinsta is a relatively new kid on the block, but one that's made the ambitious move of targeting the high end of the managed WordPress industry. By providing only managed WordPress hosting, they claim to be able to provide expert support and an optimal infrastructure for WordPress.
It's also interesting to note that the Kinsta website is available in 12 different languages, including English, French, Japanese, and Spanish.
The company's features and pricing, starting at $30.00 per month, make it clear that it is a premium WordPress host. However, in spite of this, it also makes the bold claim of being a "WordPress host for everyone."
Having reviewed many hosts and having spent my fair share of time in the hosting industry, I'm immediately skeptical. Can a younger company deliver the kind of complete solution that its target customer base is looking for? Is it possible to package all these features in a single product that's easy enough for anyone to use?
Can Kinsta match (or outdo) its more widely known or long-lived competition, such as WP Engine or Liquid Web?
Well, it's time to see whether they live up to the hype. Let's take an in-depth look at Kinsta in terms of its features, ease of use, support, and pricing.