A Fast and Low-Cost Entry Point To Hosting, Perfect for Beginners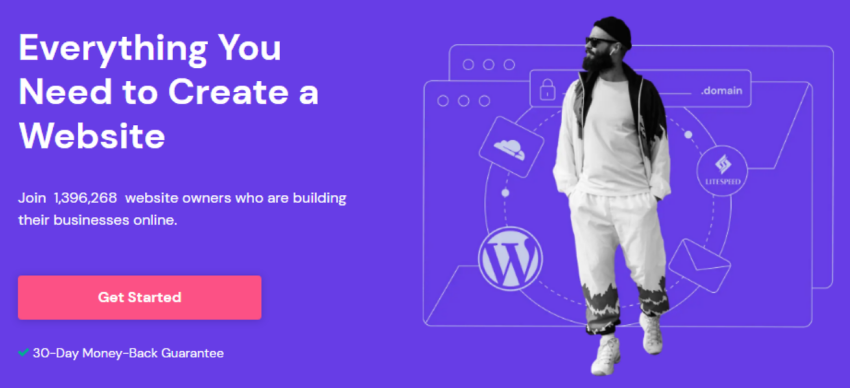 Hostinger is one of the most affordable web hosts on the market, with prices starting at just $1.99 per month. Even when compared to other budget-friendly hosting providers, this is a really low price. So, what's the catch?
The catch is, to get the best deal you'd have to sign up for four years of hosting, and pay for it all at once. That's quite the commitment, but it also means you'll be getting a fixed, highly discounted price for nearly half a decade. Which is a good thing, as long as Hostinger can provide good service for the duration.
Can it? As we've tested this host multiple times over the years, I'd say very probably – depending on your needs. It primarily offers shared and WordPress hosting with marketing aimed at new customers. There is plenty of help for newbies to web hosting, and the service can work very well for personal sites, business landing pages, and small-to-medium-sized online stores.
Hostinger also offers VPS and cloud hosting for those looking to host traffic-heavy, resource-demanding websites. But this isn't Hostinger's strongest suit – these plans appear to lack value and flexibility when compared to plans from hosts that specialize in higher-tier services.
Hostinger is definitely best if you're looking for a low-cost entry into the wonderful world of shared web hosting, or to migrate your site(s) from an overpriced or underperforming web host.
It's also worth noting that Hostinger offers plans for resellers. These work well if you're a solo web designer or web development agency serving individual clients or small businesses with sites that get average traffic.
Another important note: aside from English, Hostinger's website is available in dozens of other languages, and its customer interface is available in Arabic, Chinese, French, Indonesian, Lithuanian, Portuguese (and Brazilian Portuguese), Russian, Spanish (Argentina, Columbia, Mexico, and Spain), Turkish, and Ukrainian.
🏆

Performance Grade
A

⏱️

Uptime Guarantee
Yes

🔒

Free SSL
Yes

🔧

Hosting Types
Shared, WordPress, Cloud, VPS, Reseller Hosting

💡

Basic Plan Features

Storage: 50 GB SSD
Bandwidth: 100 GB
Websites: 1

💲

Starting Price

$

1.99