Our website contains links to affiliate websites and we receive an affiliate commission for any purchase made to the affiliate website by clicking the links in our website.
Learn More
. Our reviews are not affected by participation in such programs.
Best Email Marketing Services for 2021
The most comprehensive list of the best email marketing services on the internet
I tested all the major email marketing services out there to give you the ultimate roundup of our top picks. They're all special in their own way, but which one will be best for you?
Every email marketing service out there will tell you they're the best, but after testing all the major platforms out there, I can tell you which ones you can actually trust.
You can't provide a genuine review of an email marketing service if you haven't tested it – like, really tested it. So, that's what I did. I imported my contacts, designed and edited templates, set up campaigns, tried out automation tools, and of course, sent out emails using these tools – with varying levels of success.
Now, I'm happy to introduce the finalists who made it through every stage of my rigorous testing process. But remember that what you look for in an email marketing service is not necessarily what your competitors are looking for – that's why I made a point of checking what each service does best.
Whether you're just starting out with email marketing, in search of a system that can help you expand your e-commerce business, or just looking for a better alternative to your current platform, you're sure to find the right solution for your specific needs on this list.
FAQ
Which email marketing service is the best?
If you're looking for an email marketing service that can do it all – help you grow your business, improve deliverability, increase open rates and click-throughs – Constant Contact has it all covered. Plus, it's the easiest email marketing service to use and it offers a 60-day free trial for you to try out its features before committing to a long-term plan.
What is the best free email marketing service? 
For the best ongoing free plans, I'd suggest checking out Sendinblue or Benchmark Email. You'll get access to all the features you need without having to pay for any unnecessary extras. Sendinblue's free plan allows you to send up to 300 emails a day, while Benchmark's free plan gives you access to 24/7 customer service.
Is email marketing still effective?
Yes! In fact, studies show that email gives you the best return on any marketing investment. Don't believe us? Read these 10 reasons why email marketing is good for business. To optimize your email sends and make sure you're reaching the right people at the right time, an email marketing service is the best option. Services like Constant Contact, GetResponse, and SendinBlue can help you craft professional and effective email campaigns in minutes. Constant Contact even offers you a free 60-day trial (if you're in the US) so you can give it a go yourself.
Which email marketing service is best for small businesses?
Services like ActiveCampaign, Constant Contact, and Sendinblue provide the best email marketing tools for small businesses and all give you the ability to scale up as you grow. If you're not sure which service is right for you, we've put together a list of the best email marketing solutions for small businesses to help you decide.
How do you make money with email marketing?
The best way to make money with email marketing campaigns is to integrate your emails and with an e-commerce platform like Shopify. Some email marketing services support e-commerce more than others. For example, GetResponse can help you monetize and manage your email marketing with an automated sales funnel generator, and with an impressive 99% deliverability rate, you can be sure your customers are getting your mail.
Can you do email marketing on Wix?
Wix may be best known as a website builder – perhaps because of its attractive free plan – but the platform also provides an email marketing service called Wix Shoutout. It's perfect for small businesses, with designer-made templates and an intuitive email editor. 
What is the best email marketing software for Shopify?
There are many email marketing services that allow you to integrate your campaigns with Shopify, but some are better than others. I'd check out this list of the top five Shopify email marketing integrations to help you pick the right one for your business.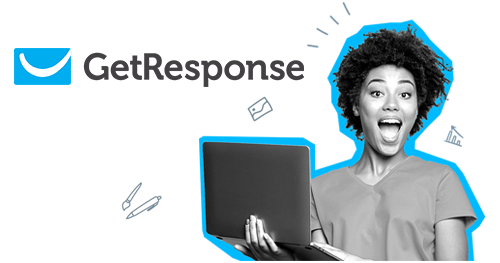 #1 Email Marketing Service for

October

2021
Convert Your Leads Into SALES!
Use FREE email templates and ready-made sales funnels
to automate your workflow and grow your business