7 Best Landing Page Builders for Small Businesses in 2023
The most comprehensive list of the best landing page builders on the internet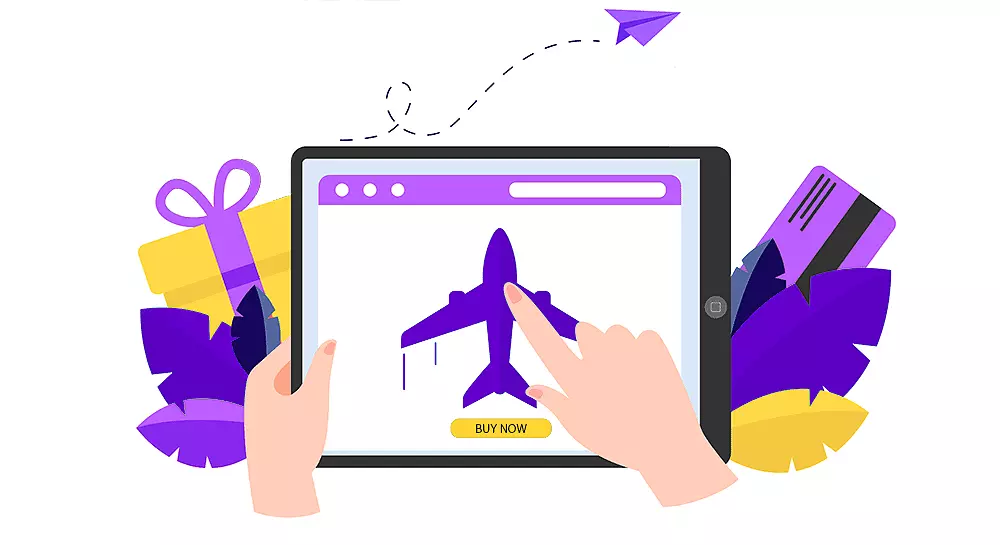 We've tested numerous landing page builders that can help you convert visitors into valuable leads and sales. See which free and paid landing page builders we recommend to help your business grow and thrive, including options for WordPress and Shopify.
Every landing page builder claims it can help you maximize conversions, but not every platform is flexible enough to really give you what your specific business needs. Not only that, but some landing page builders are ridiculously overpriced.
I've tested all the major landing page builders out there to see which ones offer the best features – from attractive templates to advanced A/B testing – and for the right price. 
I was surprised to find that dedicated landing page builders aren't always the best solution for a landing page that really works. I also checked regular website builders that offer landing page capabilities, and other digital marketing platforms that let you create landing pages.
Read on to find out which landing page tools made my list of the very best, and why I think you'll like them.
FAQ
What is the best free landing page builder?
I'd have to say Wix. Not only does it offer a forever-free plan that lets you create and publish fully functional landing pages, but it offers 30+ landing page templates that you can customize as much (or as little) as you'd like, so it's a good choice if you want full control over the design of your page. SITE123 is another interesting option – while its templates aren't as nice as what Wix has to offer, you can use the free plan to build a landing page. Unbounce is a more professional tool, geared towards larger businesses. It doesn't have a free plan, but I definitely recommend taking it for a test drive with the 14-day free trial. For more information, check out our list of the best free landing page builders.
Should you choose a dedicated landing page builder, or just use a website builder to create your page?
Since a landing page, by definition, is a single-page website, there's no reason why you can't build a landing page with a website builder. That's why we didn't limit this list to only include dedicated landing page builders. That said, you might have some specific needs for your landing page (e.g. A/B testing, heatmaps, email marketing integration, custom forms), so if you're considering using a website builder, make sure it offers the features you need to create a high-converting landing page. The website builders we list on this page have a number of features that can help you build an effective landing page, but only you know your exact requirements, so choose carefully.
What is a landing page builder?
A landing page builder is a specialized website builder designed specifically for creating landing pages. Since landing pages generally serve a different purpose than full websites, such as gathering leads or selling a single product, the best landing page builders include features that help you achieve those goals (e.g. landing page templates, A/B testing tools, email campaign integration). Of course, many website builders provide features that work for both full websites and landing pages, so I've included some of those in this list.
Can you create a landing page without a website?
Landing pages and websites generally serve different purposes. While websites exist to provide information about your business or sell multiple products or services, companies typically use landing pages to serve a single purpose – such as capturing leads or selling a specific product. Nevertheless, some businesses do just fine with a single landing page for their entire company. For example, a company whose sole product is an app could get away with creating a landing page that contains all the information prospective users need to understand the app features, download it, and become paying customers.
What features should a good landing page have?
Since the goal of a landing page is conversions (e.g. lead generation, sales), every page element should align to serve that purpose. A good landing page is visually engaging, with quality images and content that draws prospective customers in and encourages them to scroll, read, and convert. Break your content into small paragraphs and include bold, catchy headlines and bullet points, making it easy to scan and spot the features and benefits that sell your product or service. If it makes sense, consider including client testimonials to build trust. If you're selling a physical product, include clear images so people know what they're buying. Most importantly, you'll want to include CTAs throughout the page (e.g. "Sign up today!" alongside a colorful "Sign Up" button). For whatever reason, people are more likely to do something if you directly tell them to do it, so think carefully about each CTA and the copy that surrounds it. This is just a starting point, of course – check out our in-depth guide to learn how to build a landing page.
Why should you use a landing page builder?
A landing page builder can save you a lot of time (and money) compared to paying designers and developers to build something from scratch.  In fact, if you use premade templates that are already optimized for your needs, you can get your landing page up and running in no time. This lets you quickly build and deploy marketing campaigns so you can start converting new customers immediately. Plus, many builders come with marketing tools and analytics that can help you optimize your landing page's performance.
What is the best landing page builder for WordPress?
Several landing page builders integrate with WordPress, but here are two I highly recommend. Landingi has a WordPress plugin lets you quickly set up landing pages, no coding necessary. It offers over 150 premade templates with a large free image library, and you can build unlimited landing pages without breaking the bank. Unbounce isn't the cheapest option, but its drag-and-drop builder is easy to use and the entry level plan allows for half a million unique visitors per month (Landingi's traffic limits range from 100,000 to 200,000 unique visitors, depending on the plan). This makes Unbounce an ideal choice for larger businesses and high-traffic marketing campaigns.
What is the best landing page builder for Shopify?
Here are two Shopify-friendly options that can help you maximize your sales potential. GetResponse is ideal for small businesses that are building their first marketing campaigns. You can easily build and manage mailing lists and create mobile-friendly landing pages. As your business grows, it offers multiple plans so you can scale up when the time is right. Unbounce is not only great for WordPress, but also a solid choice for Shopify users. You can set up A/B testing to see which page elements convert, and its pop-ups and sticky bars make it easy to entice customers with special sales and personalized offers.