An All-Inclusive Host With Some Minor Cons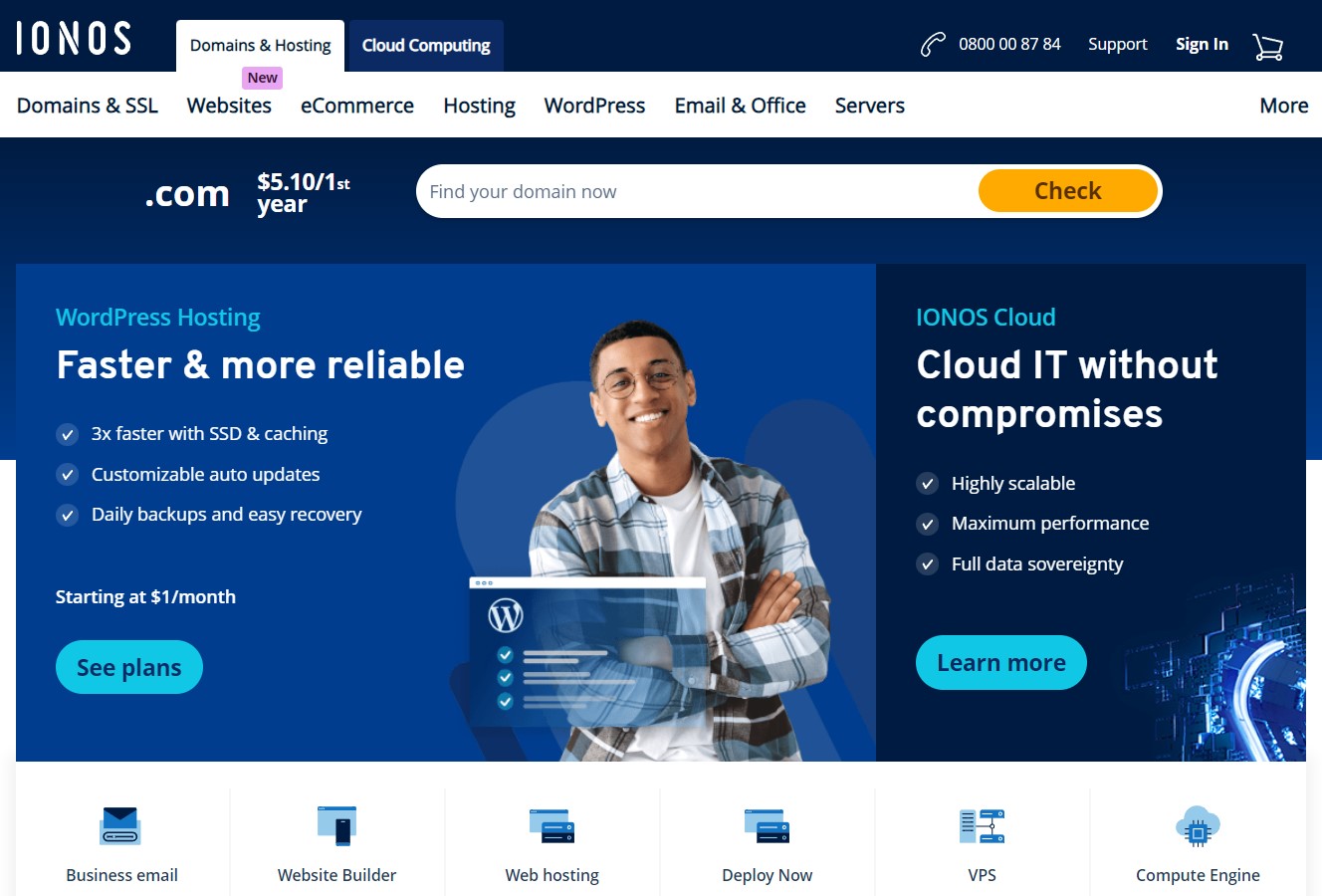 IONOS offers various hosting plans to suit everyone's needs, including shared, dedicated, VPS, and cloud hosting. As such, it caters to a wide range of businesses and projects – from blogs to online storefronts, and from small and medium-sized businesses to enterprises.
Another pro of IONOS' service is just how well it performs for such a low price. I can attest that IONOS' uptime and site loading speeds are very good, and you can get many months' worth of IONOS hosting for what other hosts typically charge for a single month – or less. So, what's not to love?
Well, as with any service, there are always some cons. In the case of IONOS, you're looking at less-than-impeccable customer support. And those low prices don't last forever – they're usually only applicable on the first 6 months of IONOS hosting when you purchase an annual plan.
That said, IONOS still measures up to the competition, ranking highly among the top hosts. Those looking for extra support will also be happy to know IONOS offers website design, as well as custom cloud computing (build-your-own virtual data center) services.
I've tested out IONOS' most popular plan myself. Read my full review to see if this provider is a good fit for you.