To compare the best web hosts, we hosted the same WordPress website on each one and tested performance, customer service, and value for money.
Check out the results here.
1&1 IONOS is one of the world's leading web hosting providers. With tons of features, cheap pricing, and a long track record dating back to 1988, it's easy to see why 1&1 IONOS has exploded, currently servicing over eight million customers around the world.
The company is truly an international operation: it has 15 facilities across nine countries and 2,000 employees across 40 countries. You can also view the website in more than half a dozen languages, and learn about local product availability and pricing. If you're still in any doubt of its status, I can tell you it's the largest hosting provider in Europe.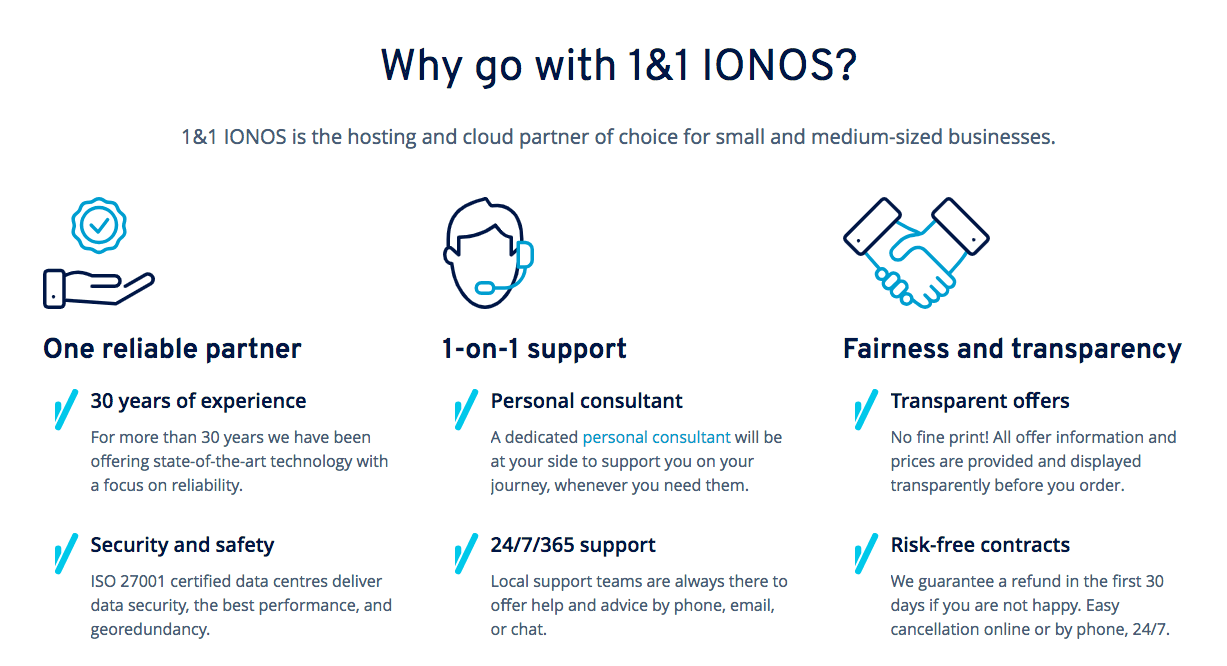 1&1 IONOS offers a wide variety of services ranging from shared and WordPress hosting to reseller and dedicated server hosting, as well as other related web services, such as website building tools and online marketing services.
But just because this is one of the biggest hosting providers in the world doesn't mean it's the best option for your needs. It doesn't even mean it's the best service available on the market. Yes, you heard me, bigger doesn't always mean better!
Every website owner has a different set of requirements. This review will dig deep into what 1&1 IONOS has to offer, including features, pricing, support, ease of use, and more — and by the end, you'll be able to determine if this is the best option for you.