The Perfect Host for Small to Medium Businesses
InMotion Hosting is one of the biggest names in the American hosting industry, but size isn't always a sign of quality. Is it possible for a hosting provider to keep growing, while still providing quality, professional services? I decided to check for myself.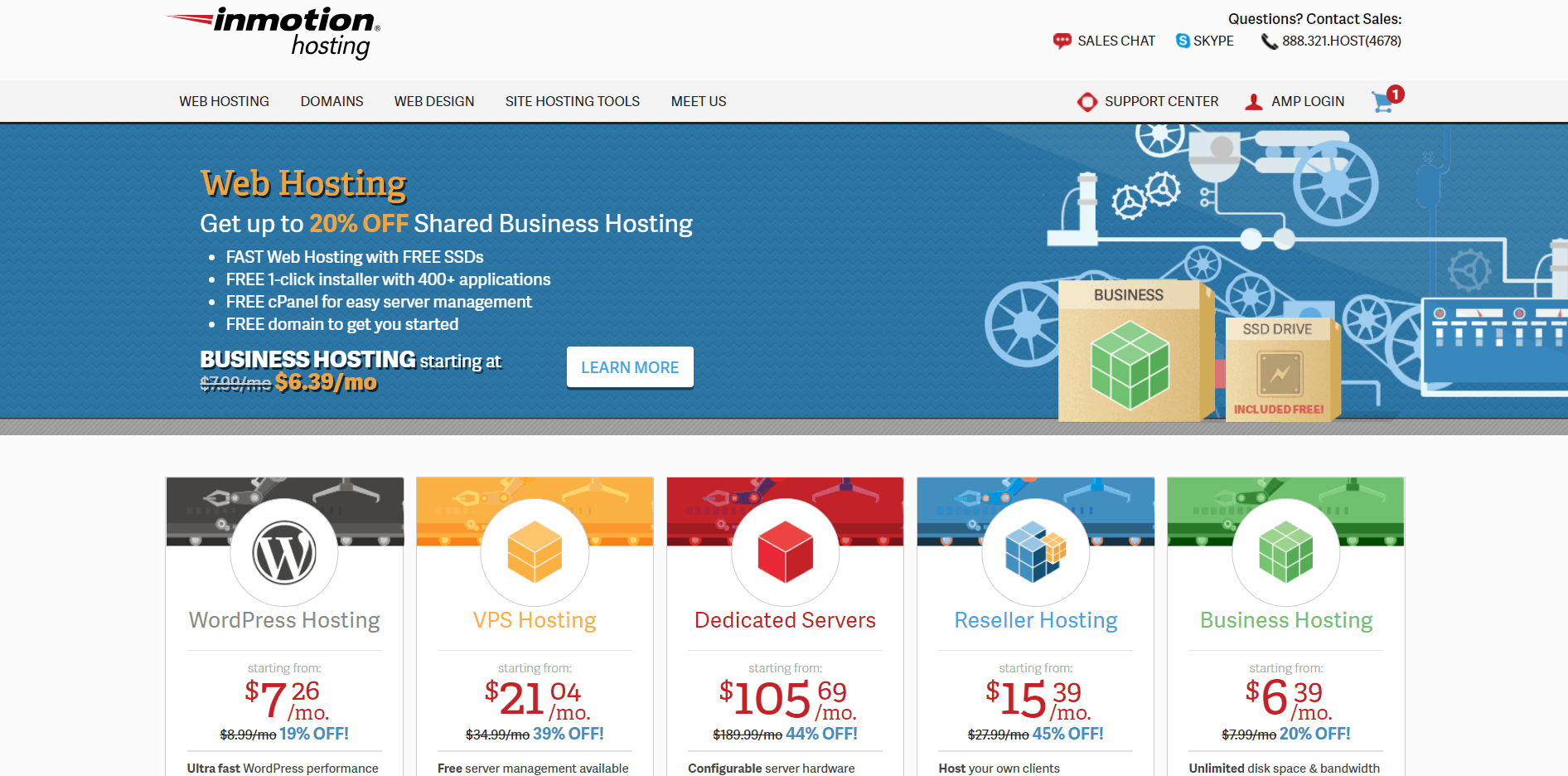 InMotion's homepage won't win any design awards, but everything is pretty easy to find. Plans include almost every type of hosting in existence, from regular and business shared hosting to managed WordPress, VPS, and dedicated servers. All services are provided in English.
After signing up for the managed WordPress plan and trying it out for a while, I can say that it's one of the best I've had the pleasure of using. It's rare to receive such caring, professional support (100% US-based!), and my website's speeds were extremely satisfactory.
My full review lies ahead, so read on to understand why, despite the slightly higher than average prices, InMotion is still one of the best choices for US users.