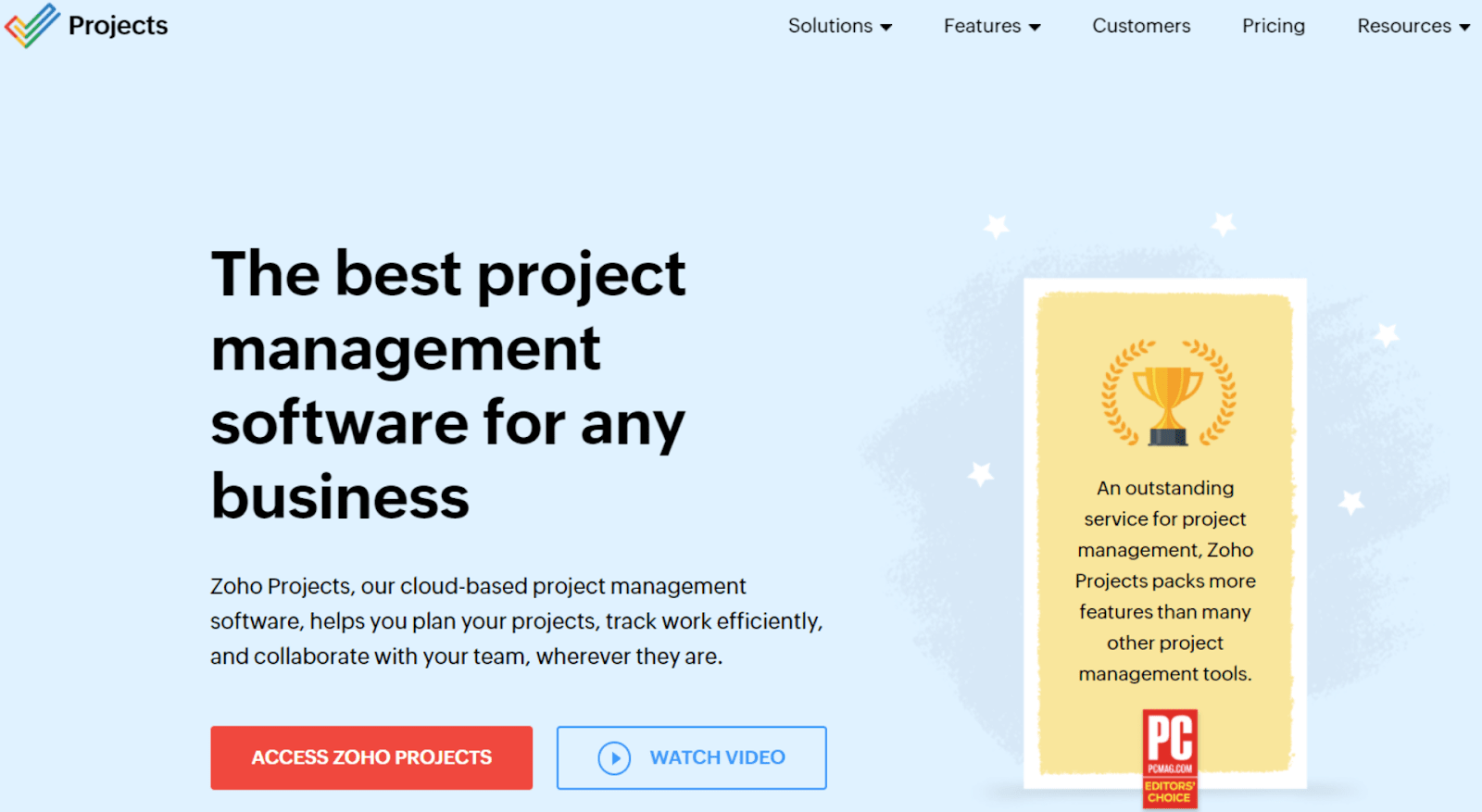 Zoho Projects is a robust and inexpensive software for project management. It can help you organize tasks, keep track of your team, and identify bottlenecks within a project. It also works together with the rest of Zoho's ecosystem. So what's the catch?
You've been on the internet long enough to know when something sounds too good to be true. And yes, there's a reason why Zoho Projects is not my favorite project management tool.
Having tested it for weeks, I can tell you that there isn't a lot of grey with Zoho Projects. If it's right for you (for instance, if you manage a small to medium team), then it's fantastic for you. If it isn't, then it really isn't.
Zoho Projects is available in over 20 languages, including English, Arabic, Chinese, Japanese, Hindi, Russian, and more (although the landing page only shows 13 languages). It offers a completely free plan for up to 3 users and a 10-day free trial for its highest-priced plan.
But is it a good fit for your needs? Find out below.