10 Best Credit Card Processing Services in 2023
The Biggest Comparison of Credit Card Processing Companies Ever Done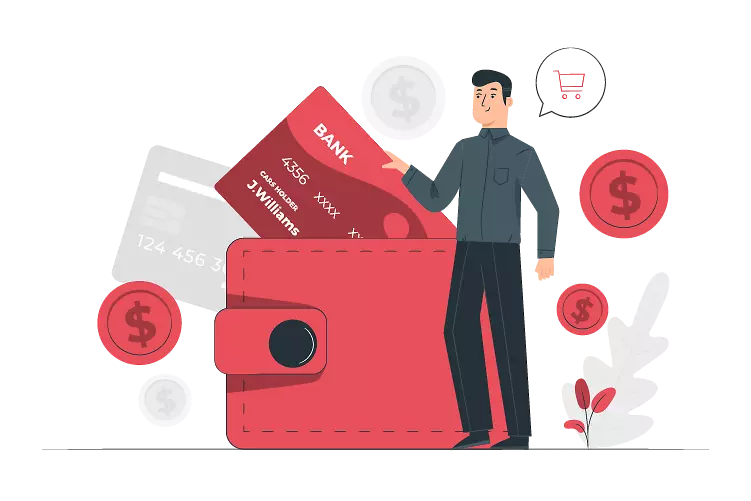 Finding the right payment processor for your business isn't easy – after all, it's an industry filled with aggressive marketing and not-so-transparent fees. That's why we decided to look past the flashy deals and share the facts on pricing, features, security, and more, so that you can make an informed decision.
Credit card processing companies are at an advantage. They know that credit card processing is no longer optional for businesses, big or small. This has emboldened many to adopt some unsavory business practices. It's not uncommon for a sales agent to sweet-talk a business into a great-sounding deal, only to laden them with exorbitant hidden fees.
Sadly, credit card processing companies are almost impossible to compare on the surface, as many offer no information on their site besides a few empty promises about how they are definitely your cheapest choice. These difficulties have caused many businesses to just accept a poor deal and service – but you don't have to.
We spent hundreds of hours putting together a list of the top 10 credit card processing companies operating today. To perform the most detailed comparison possible, we compiled thousands of merchant reviews, extensively compared features and pricing, and even tested the trustworthiness of each provider's sales process for ourselves.
With our comparison, you'll be able to minimize your processing fees, while benefiting from some truly great features. Read through our findings below to find the right credit card processor for your businesses.
How Do We Evaluate Credit Card Processors?
Unlike other review sites,
we at Website Planet believe you deserve to know more than just the surface-level details of each credit card processor
. To get at the truth beyond the marketing, here are the measures we take to evaluate the payment processors we review.
Features
Obviously you need your credit card processor to process payments, but this isn't all a good processor should offer.
The best credit card processors also make running your business and managing your finances far easier
by giving you management tools, detailed analytics, and integratable e-commerce and POS solutions. We separately research the features listed by every payment processor to get at the reality behind all the marketing jargon. This allows us to determine what, if anything, really stands. For example,
Leaders Merchant Services' e-commerce tools
 and integrations are among the most versatile in the business
– even more so than those offered by more expensive payment processors.
Ease of Use
Most businesses simply want something that works, and works well
. No one wants to get trapped in hours of setup and coding just to get their payment processor to integrate with their backend. After all, time is valuable – the best credit card processors can be set up in minutes. That's why we evaluate every payment processor on its overall ease of use. Will a beginner have difficulty setting things up? Are there guides or training available? How user-friendly is the platform? These are just some of the questions we ask when considering how easy to use a platform really is.
Compliance and Security
Security is a priority.
If your payment processor cannot ensure PCI-compliance, your business could face heavy fines and class-action lawsuits
. A data breach can easily bring an otherwise successful business to its knees, and customers need to be able to trust you if they're going to hand over their money and data.
That's why we ensure that every credit card processor we review is PCI-compliant
. We also check overall security standards, whether data breaches occurred in the past, and more. Additional protections against fraud and chargebacks are always a bonus.
Pricing
Credit card processors have a reputation for smuggling non-disclosed fees into their contracts
. To make matters worse, many payment processors completely hide their rates, forcing you to ring their sales line. This immediately puts you at a disadvantage, as the trained sales agent has all the information while you have none. We cut through this obscurity to give you more precise details on what you can expect to pay. That way, you can make an informed decision. We also reward credit card processors who offer transparent pricing information, which is something we'd love to see become the norm.
Support
If the finances of your business are at stake, there had better be a responsive support team to help whenever there's an issue. You can find plenty of horror stories online where crucial funds were withheld from merchants and the credit card processor's support team just didn't seem to care.
Testing the support team of each credit card processor is an important part of all our reviews.
We call the sales team ourselves to find out whether they give honest and helpful information, and we also evaluate the responsiveness and availability of the technical support team.
FAQ
Which credit card processor is best?
This depends on many factors, such as your industry, transaction volume, average transaction amount, and more.

That said,

Leaders Merchant Services is an excellent choice

 for most businesses, offering reliable low-cost interchange plus processing, innovative POS solutions, and a meet-or-beat guarantee.

Otherwise, you can check out our comparison of the top 10 credit card processors above to get a feel for which processor might be a good fit for your business. For more information on a particular one, be sure to check out its detailed review.
What is the largest credit card processor in the US?
The largest payment processors in the US tend to be banks, such as Bank of America and First Data. However, this doesn't mean that they are good options. They tend to charge high processing fees and offer little to no features that can help manage your business and finances. All of the credit card processors above offer better value.
What are typical credit card processing fees?
Most businesses will pay 1.5% – 4.5% of every cashless transaction in processing fees. The exact percentage will vary depending on the interchange rate charged by card-issuing banks, as well as the fees charged by the credit card processor.
What is the fastest credit card processor?
Square offers the fastest access to your funds through its small business checking account. That said, it's not a great choice for businesses with a large transaction volume. In such cases, I'd recommend Flagship Merchant Services, which offers same-day funding along with better rates for larger businesses.