Best Logo Design Services for 2019
An attractive, unique logo no longer has to cost a small fortune.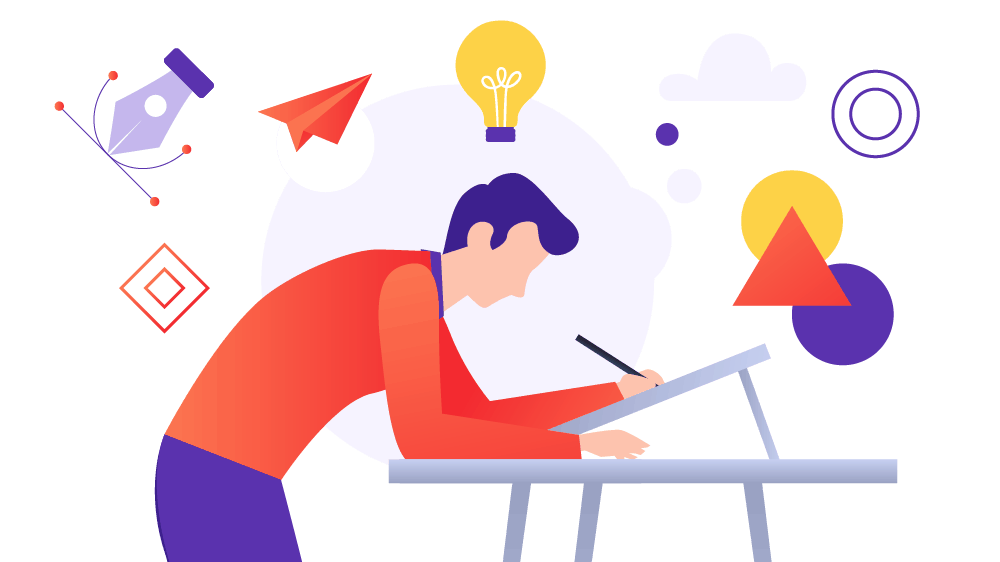 We tested all the major DIY logo makers and logo designer platforms to see which ones provide the most professional results. Each one has something special to offer, so read on to find out which is the best for you.
The Best Logo Design Services Right Now
Whether it's for your business, your blog, or even for personal use, you don't want your logo to be forgettable. A good logo will stand out from the crowd, letting the world know what you're all about.
That's why choosing a logo design service is no easy matter. With hundreds of services out there competing for your cash, you want to be sure to pick the right one for your needs.
You might prefer to use a DIY logo generator to design your own logo. Maybe you'd rather work with a graphic designer one-on-one, or even run a logo contest so you can have multiple options to choose from.
Whatever you need and no matter your budget, we've got you covered. We've personally tested all the major logo design services, so you can see which one is best for you. Let's take a closer look.
How We Selected the Best Logo Design Services
Design quality – The last thing you want is a logo that looks amateurish. The only services to make our list are the ones that can provide an impressive, professional-looking logo.
Ease of use – We looked for platforms that offer an intuitive, user-friendly experience, so you can focus on what matters most – getting the logo of your dreams.
Flexibility – You want to be able to customize and personalize your logo, whether you're designing it on your own or having someone design it for you. You also want to make sure you can get all the file types you need, so you can use your logo anywhere you need it.
Additional services – Some logo design platforms offer you a complete branding package, including a variety of services from website design and social media campaigns to printing your logo on merchandise. Whether you need all these options or not, we want you to have them available.
Pricing – All the services on our list offer excellent value for your money. Some even offer free options.
Frequently Asked Questions
What's the difference between a logo generator and a logo design service?
A logo generator is a type of logo design software, accessible through a website or mobile app. Typically, you will have to answer a few short questions about your business. Then, a variety of logo styles will be generated for you to choose from, based on the platform's logo design templates.
If you don't have a high budget to invest in your logo or you just like doing things on your own, one of these online logo makers can be an excellent solution for you. If you've never tried your hand at design before, you'll be glad to know many platforms provide logo design guidelines.
A logo design service is a platform which offers you different ways to work with professional designers and have them design your logo for you. Some platforms allow you to select your favorite designer and work with them one-on-one, while others give you the option to run a logo design contest and choose from multiple options.
Unlike using a logo maker, this logo design process can be lengthy and more complex, but it's also the best way to get a unique, custom logo tailored to your needs.
What logo file format do I need? What should be my logo's dimensions? And what about logo resolution? 
It all depends on where you're going to use your logo. If you only need it for your website or other online use such as social media, a smaller resolution (such as 72dpi) will work great and a PNG logo might be all you need. If you need a transparent logo, you'll be glad to know the PNG format supports transparency.
If you're planning on using your logo in print, a hi-res (300dpi and up) PDF logo could work, but you might need a scalable vector logo format – that's why it's always a good idea to get an SVG logo as well.
If you need an editable file that you or a graphic designer can make changes to later, be sure to get a logo PSD or AI.
As for your logo's aspect ratio – again, it all depends on your plans for your logo. A square ratio will give you the most flexibility, while a horizontal logo will still be pretty easy to fit in website headers, social media cover images, and more. A vertical logo might be harder to work with.
When I use one of these services, who owns my logo copyright?
It depends on the service, but in most cases, once you purchase a logo, the copyright is yours. In some cases, you can even file for logo trademark.
Where can I find logo ideas?
We're glad you asked! Logo inspiration is everywhere. Whether you need a new logo or you're planning a logo redesign, keep your eyes open as you're walking down the street or browsing the web. What logos catch your eye? Try to figure out what makes them appeal to you. Is it the icon? The color scheme? The typography? The logo layout?
Sometimes you can find inspiration in the most unexpected places, like a birthday card or even a walk through nature. You'll find that some natural shapes are particularly pleasing to the eye, and some typefaces just look "right."
How do I choose a color palette for my logo?
Color choices for your logo depend on many things. As color is very subjective, you might want to put your own personal preferences aside and choose a color scheme that reflects your brand identity.
Ask yourself:
What do I want my brand to reflect and which colors can get that message across?
Who is my target audience and what colors would most appeal to them?
Where am I going to be using my logo? Will its colors contrast well with different backgrounds?
Color psychology also plays an important role here. Dark blues and grays, for instance, evoke a feeling of security, so they can make a good choice for logos with a corporate feel.
Bright reds and yellows can really help your logo stand out from the crowd but use them cautiously because they are also the colors we tend to associate with danger.
Some shades of green, or a combination of greens and blues, will often remind us of nature, while a logo in bright neon green may appear "young" or even futuristic.
It's always a good idea to familiarize yourself with the color wheel. Complementary colors – colors on opposite sides of the color wheel, such as red and green or blue and orange – can create a nice, harmonious color scheme for your logo, with good contrast. Adjacent colors – colors that are near each other on the wheel, such as red and orange or blue and purple – can also be a good base for your color palette.
How do I choose my logo font?
There's no doubt the font is one of the most important elements of your logo. Some logos rely on typography alone to get their message across. These are known as logotypes or wordmarks, or even letter logos if they consist of a monogram.
Choose a font that reflects your brand identity. While a serif font can give your logo a classic, trustworthy look, sleek sans-serif fonts can look more contemporary.
It's always a good idea to keep things simple. Stick with a clear, crisp font that is easily readable even at smaller sizes. Avoid overly decorative fonts, as they can come across as tacky.
A mix of too many fonts is never a good thing, but if you have a logo tagline, you might want to make it in a different font that complements the main font.