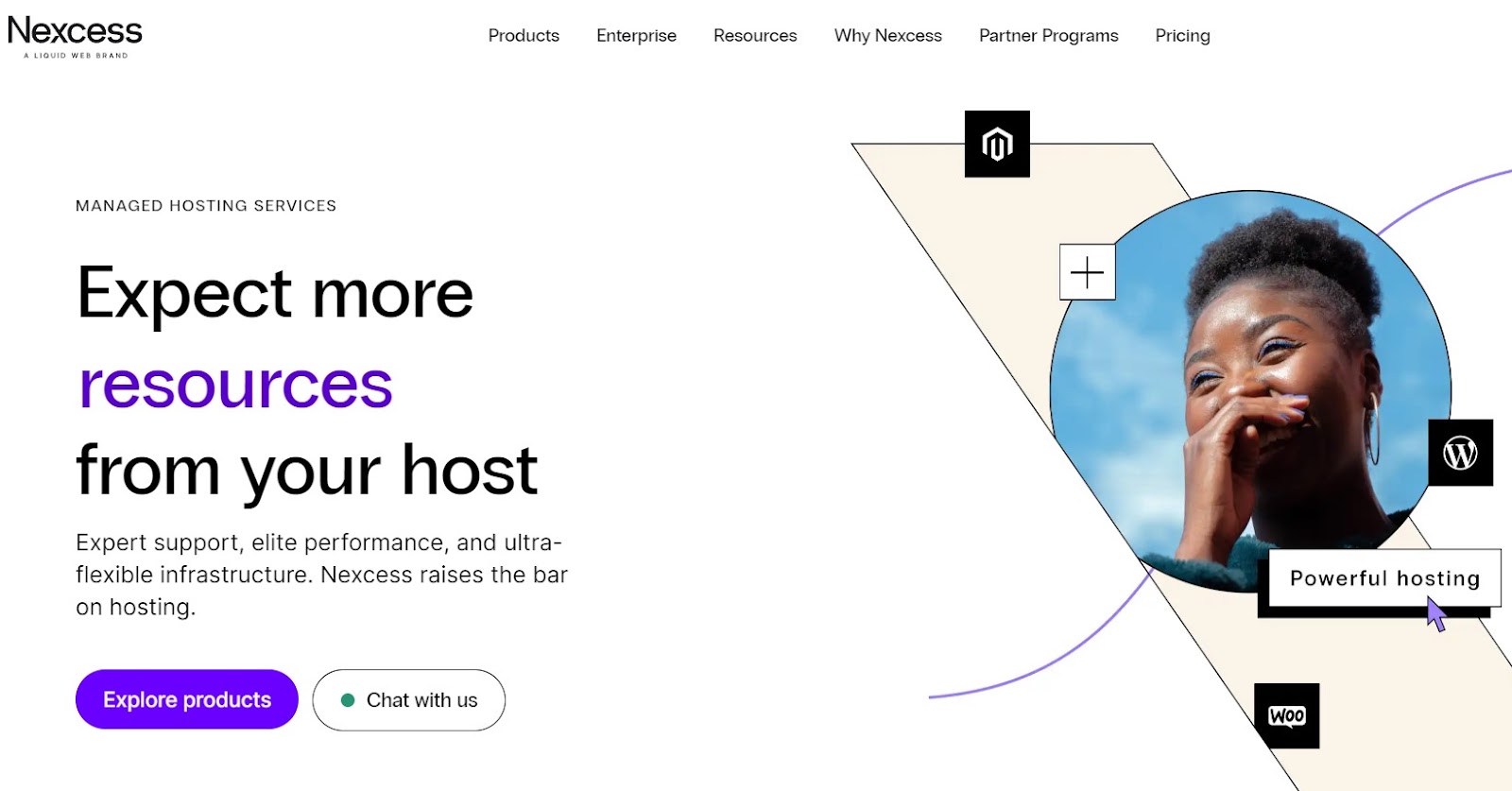 A Solid Host for Small Businesses and E-Commerce Sites
Nexcess specializes in shared cloud hosting that's more powerful than your standard shared hosting setup. You can also choose from various managed hosting tiers with ample resources, tools, and support.
All of Nexcess' plans are powerful enough to run most standard informational business sites or e-commerce storefronts – and affordably, as well. Nexcess is one of the lowest-cost premium hosting providers due to its unique shared scalable cloud infrastructure. Typically, hosts only offer scalable resources on pricier VPS and dedicated server plans.
This allows Nexcess to automatically improve site performance and speed during traffic surges. Plus, it offers easy-to-use, exclusive plugins and tools that make monitoring and optimizing site performance straightforward.