Best Web Hosting Services for 2020
Find out which web hosts provide the features you need to succeed!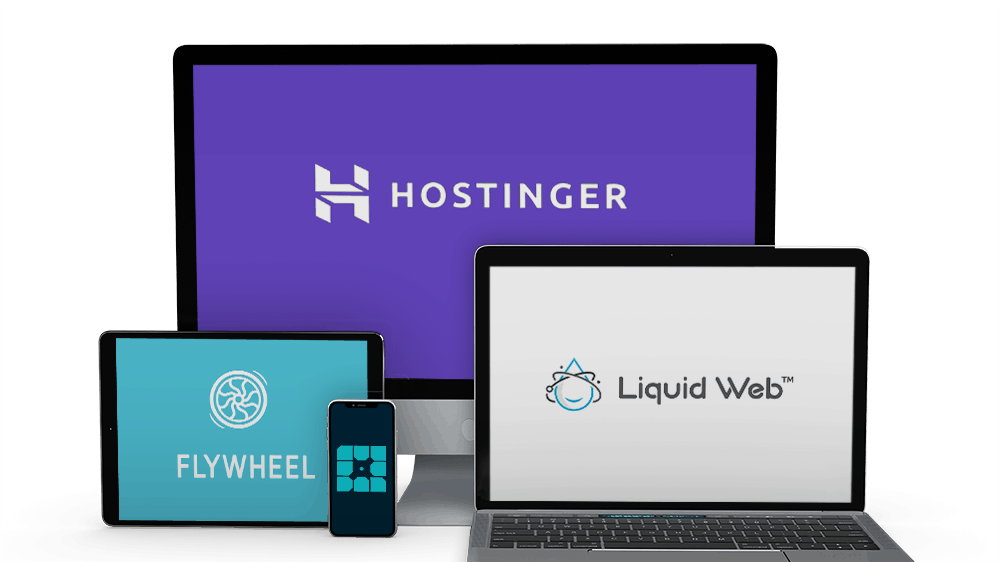 We tested dozens of web hosts to provide you with our top picks for 2020. Each one offers something special, so keep on reading to see which host is the right one for you.
The Best Web Hosting Companies Right Now
The web hosting market is filled with thousands of companies fighting for your business. Some are local, others international, but all claim they can fit your needs perfectly.
The thing is, we all have different needs. What you're looking for in a web host is not necessarily what others look for. Some users value speed above all else, while others look for beginner-friendly services like website builders.
Our mission is not just to rank the best hosting companies in the market right now, but to help you find a service that can meet your demands and provide you with the tools for success.
How We Selected the Top Web Hosts
We test web hosting providers in a number of different fields to assess the quality of their service:
Performance – Uptime, page loading speeds, server optimization, and more.
Features – Amount of resources provided in the plans, special tools, and other bonuses.
Ease of Use – How easy is it to sign up to the service, use the different features, and manage your hosting?
Support – Support channels, availability, professionalism, and courtesy.
Pricing – Do prices reflect the quality of the service? How are they compared to the rest of the market? Are there any money-back guarantees or trial periods?
Buying website hosting is the first step to creating your own website. But if you're confused about what website hosting is and how to choose the right service for you, you're not alone. It's a complicated topic that often isn't explained well.
Let me guide you through what's most important and what to look for in a website host.
How to Select a Website Hosting Service
It can be difficult to tell hosting services apart if you don't know what you need to look for.
To make this easier, ask yourself these questions before choosing a host. You could even write down your answers along the way.
Are you creating a business site or hobby site? You should always start here. If you're creating a hobby site or a personal blog, you won't need top-tier hosting because you likely won't get a lot of traffic. You can easily use cheap, shared plans. But if you're creating a site that needs to seem professional, you'll need higher-performance plans. They will make your site load faster, be more secure, and always be online.
Do you need specialized hosting? Linux hosting, Windows hosting, podcast hosting—these are all types of specialized hosting. You only need to worry about specialized hosting in two cases: First, if you use an uncommon content management system (CMS) or have a custom-built website. Second, if you're making a site that contains a lot of media files that would overload a "normal" hosting plan.
What's your technical background? If you don't know how to set up a server, or don't want to, then you'll want to stay away from dedicated servers and hosts like DigitalOcean. You'll want plans that come with a managed server and a simple control panel to manage your websites.
How many websites do you have? You'll often see that a hosting company offers several plans for one type of hosting. One difference between those plans is the number of resources (such as bandwidth and hard drive space) available, which determines how many sites you can host on a single hosting plan. If you're building a single site, you don't need too many resources. But if you plan to build 10 or 20 on a single hosting plan, the cheapest plans won't work.
Where is your audience located? Your site's data is stored on a server that your host owns or rents. When people go to your website, they have to request and obtain the data from that server. The closer your visitor is to that server, the faster your site will load. So it makes sense to choose a host that has servers where the majority of your audience lives. Some hosts give you a choice of server location, while others don't.
How important is support to you? If you're having a difficult time with the technical aspects of website hosting, support is crucial. You need a host that offers 24/7 support to help you when you get stuck. But beware of cheap hosts that offer 24/7 care; many of them outsource it, and their support might not be the most useful.
Common Website Hosting Solutions
Different website hosts offer different types of hosting.
It's important to choose the right type of hosting for the sites you own. Here's a quick guide to each type and when you should choose that option.
Shared hosting: This is the cheapest and easiest to find. If you ever find a plan for just a few dollars a month and it doesn't say what type it is, it's shared hosting. Your site(s) will share the resources of a single server with other websites and users. The downside is that if other users have sites that use a lot of the shared resources, your sites will become slower (or even go down).
Virtual private server (VPS): Similar to shared hosting, you share a server with other users. However, with VPS hosting, you have a certain number of resources reserved for your site(s). This ensures a more consistent performance, but you'll pay a bit more.
Cloud hosting: Hosting companies that offer cloud hosting own many servers, typically in different locations. With cloud hosting, you use a small portion of multiple servers as needed. You typically pay for cloud hosting as you use it and get a bill at the end of the month based on your resource usage. If you have a traffic spike, the cloud network of servers can easily handle the extra resources with no impact on your site. Choose cloud hosting if you're not sure what resources your site(s) will use, or if you suspect it will go viral at times.
Reseller hosting: Reseller hosting lets you sell hosting to other people. A host gives you a lot of resources and lets you divide those however you want, and you create your own little hosting company that is powered by a bigger host.
WordPress hosting: WordPress hosting is typically VPS, shared, or cloud hosting, which is why prices for it can vary from host to host. The difference is that the servers used for WordPress hosting only host the WordPress CMS. That means the servers can be optimized to run WordPress faster and more securely. Installing WordPress is also usually automatic.
Joomla hosting: Joomla hosting, like WordPress hosting, can be shared hosting, cloud hosting, or another type. However, the servers that a company use for it will be optimized for Joomla performance. Typically, installation is faster, and your sites will run faster.
Drupal hosting: Drupal is another popular CMS, which is why some hosts offer specialized hosting plans for it. Servers that power this type of hosting are optimized to run Drupal as fast and as securely as possible.
Linux hosting: The vast majority of hosting services are run on Linux (an operating system, like Windows). However, you may see some hosting packages marketed as "Linux" hosting, targeted toward developers. These can be any type of hosting that we've looked at above, but typically come with root access to give developers more control over what software can be run through a hosting account.
| | |
| --- | --- |
| Hosting Type | Who Should Use It |
| Shared | Hobby websites or blogs |
| VPS | Small business owners |
| Cloud | Business sites that may need to scale quickly |
| WordPress | Users who own WordPress websites |
| Reseller | Users who want to start their own hosting company |
| Joomla | Users only making Joomla websites |
| Drupal | Users only making Drupal websites |
| Linux | Developers running custom-built sites and scripts |
Frequently Asked Questions
What Is a Control Panel?
A hosting control panel lets you easily access and modify website files, without needing much technical knowledge. Unless you know how to configure a server through a terminal, the only other option is to use a control panel.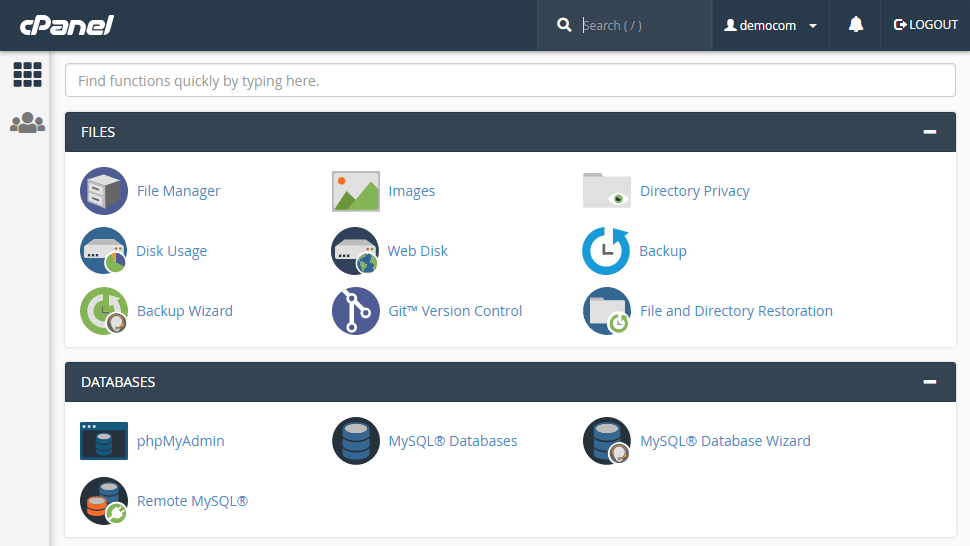 The two most popular control panels are cPanel (the most popular by far) and Plesk. Most hosts will offer at least one of these with their hosting packages, but some charge an extra fee.
What Are Bandwidth and Disk Space?
When someone says "resources," they're talking about bandwidth and disk space.
Bandwidth refers to when data is transferred from your hosting server to a website visitor's. The more pages someone visits, and the bigger those pages are (e.g., pages with a lot of images), the more bandwidth is consumed.
Disk space refers to the amount of space on a server that you use or have available. If a hosting plan gives you 1 GB of disk space, your site's files cannot exceed that amount. Larger sites need more disk space.
What Is a Server?
Many people new to hosting are intimidated by the word "server." A server is just a computer, usually without a monitor, that is stored in a large data center. Servers are used to store website files that visitors then "request" when they visit your website.
What Is an Uptime Guarantee?
Many hosts offer an uptime guarantee, which means that if your site is down for a certain amount of time in a month, you'll be entitled to some form of reimbursement.
Most offer at least a 99% uptime guarantee, which sounds impressive, but still works out to over 14 minutes of downtime per day.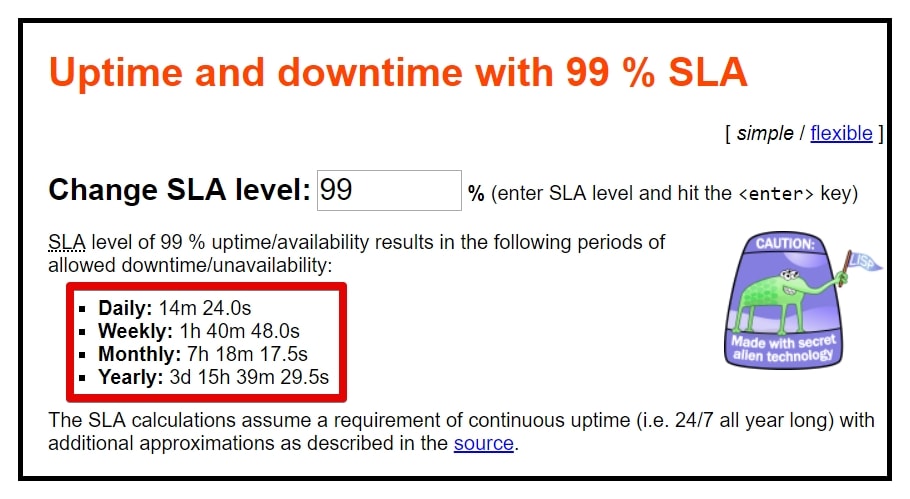 If uptime is crucial for your business, look for a host that offers 99.99% uptime or higher (a few offer 100%).
Note that even if there's no uptime guarantee, or it's on the low side, that doesn't mean your site will be down a lot. There's just no guarantee.
What Is a CDN?
A CDN, or content delivery network, is a network of servers that are distributed around the world.
You can store your website files (all of them, or just the big ones) on a CDN, which replicates them on multiple servers around the world. This ensures that no matter where a visitor is, they can load your site quickly.
What Is a CMS?
A CMS, or content management system, is a piece of software that helps you create and publish content (e.g., blog posts, pages, media) on websites. The most popular CMSes are WordPress, Joomla, and Drupal.
What Is SSL Protection?
If a website has SSL protection, it gives your browser that little lock sign next to your URL bar when you visit it.

In practical terms, adding SSL, which stands for secure sockets layer, to your website makes it more secure for visitors when they submit data (e.g., email address, payment information, and more). It encrypts any data transfer on that site so that it can't easily be stolen by a malicious third-party.
What Is Website Migration?
If you decide to leave your website host, either because their service has declined or you've outgrown what they offer, that's when you'll need to migrate to a different website host.
Migration is the process of transferring all your site's files and settings to a new website host. Many hosting companies offer a free migration if you're coming from a host that uses a control panel like cPanel.
What Is an Auto Installer?
Control panels like cPanel contain auto-installer scripts to make it easy to install popular open-source software like WordPress and Joomla (among hundreds of others).
You select the software you'd like to install, possibly type in a few basic details, and it will be installed on your hosting server. It's faster and much easier than installing software using a terminal.
What Is the Difference Between WordPress and Managed WordPress Hosting?
Managed hosting means that your hosting company will take care of all the backend server setup and maintenance. This involves keeping it as secure as possible, by updating software and making backups.
Managed WordPress hosting is often offered because WordPress can have large security holes if not kept updated. If you just get regular WordPress hosting, you'll need to worry about updates yourself.
What Is Email Hosting?
Some hosting companies, like GoDaddy, offer email hosting. It's a premium email service tailored toward businesses, hosted on servers dedicated to sending and receiving emails securely.
While some hosts offer free email accounts, it's not as secure. Small and medium-size businesses that require several email accounts for employees, or need to handle sensitive data, should buy email hosting.
How Do I Determine Bandwidth and Storage Needs?
It's tough to know how much bandwidth and storage you need if you have no historical data. There are bandwidth and storage space calculators that you can use to try to estimate it.
In general, a standard WordPress site will only need a few hundred MBs, so new sites can start on plans that don't offer much space.
Similarly, new sites won't have much traffic, so you won't need more than a few GBs of bandwidth at first.
Is "Unlimited" Hosting Really Unlimited?
Some hosts offer "unlimited" or "unmetered" disk space and bandwidth. Most users who choose those plans won't need to worry about disk space or bandwidth. Only sites that abuse resource usage will face problems.
However, unlimited hosting is typically offered on shared hosting plans. But it is not an assurance that your site will perform optimally; your site may still load slowly at times.
What Kind of Security Features Should I Look For?
The best hosts secure servers with a firewall and proactive malware monitoring. In addition, backups protect you in case your site is ever compromised.
Finally, any business site should use SSL; it's easy and cheap (or even free) to set up. Many hosts offer free SSL certificates that are easy to install.
What's the Difference Between Hosting and a Website Builder?
If buying and setting up hosting still seems overwhelming, the alternative is to use a website builder instead, like Wix or Weebly.
Website builders come with hosting built-in, so that you only have to worry about building your site(s). The downside is that you have to use the website builder you choose, instead of being able to choose a popular CMS, like WordPress.
Ready to Pick a Web Host?
I still remember the first time I had to pick out hosting and make a website—it was a pain.
But, if you pick a good host, you'll never have to worry about it again. I urge you to take some time, read through a few reviews, and make an informed decision so that you can find the host that's right for you.