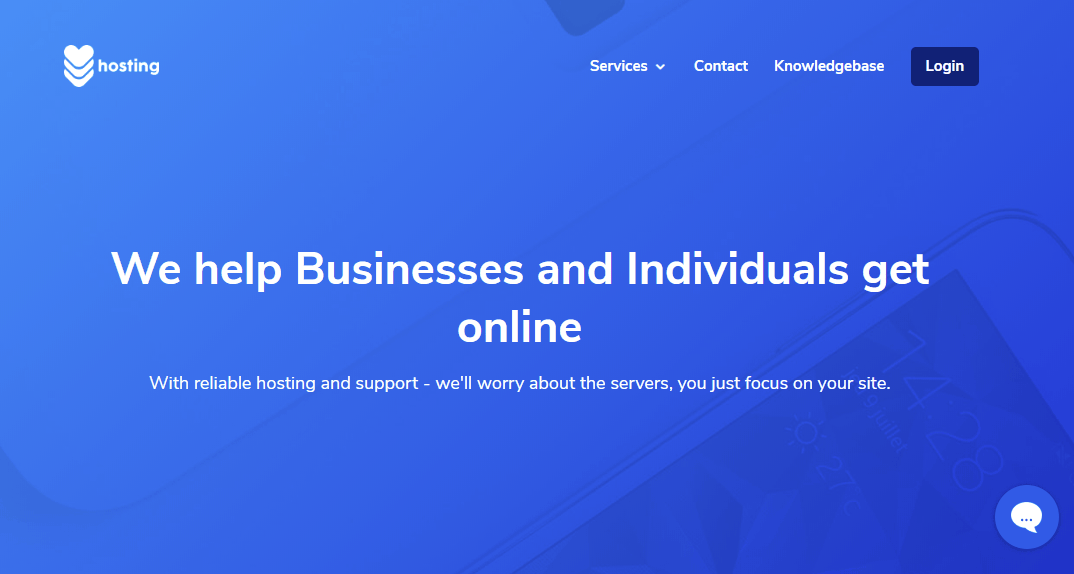 We Love Hosting offers shared hosting, Virtual Private Servers (VPS), and cloud VPS through servers that are located in Germany. Its aim is to provide reliable hosting and support, and its plans are listed on its website in English.
Features and Ease of Use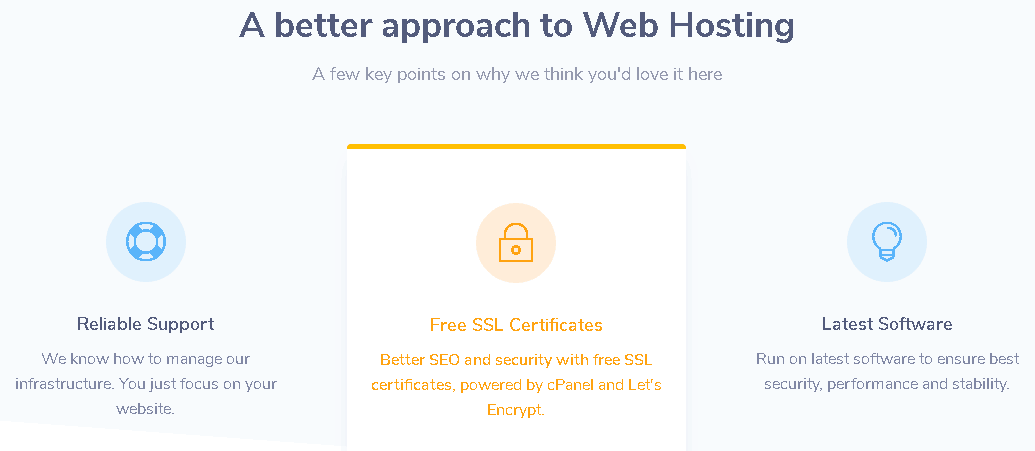 We Love Hosting offers three web hosting plans with features that work for small to medium-sized websites. These are the features that its customers enjoy:
Weekly automatic backups
Free SSL certificates
One, five, or unlimited domains per account
Anywhere from 15GB to 100GB bandwidth
10GB, 20GB, or 40GB storage
Data loss and server downtime are both huge pains; ones that no website owner or administrator wants to experience. It's important, therefore, to look out for features that can reduce the occurrence of them and in this case, Redundant Array of Independent Disks (RAID) is available.
RAID has many levels and for this company, it uses RAID 1, which will prevent you from losing your data if one drive fails and your website will continue to be served from the other drive if the first drive is unavailable. Plus, it has excellent speed.
Data loss isn't the only thing that We Love Hosting protects its customers from. There is brute force detection, malware scanning, and monitoring to ensure that nothing slips past to negatively affect its customers.
Shared hosting servers are in CentOS, a stable Linux distribution. It works with the Apache web server and supports PHP and Perl. The company also provides MySQL, MariaDB, and PostgreSQL databases.
All those are great for all users but beginners wouldn't know their way around them, so for those that are new to this, they will need software that will simplify their website building and management process. For the website building, while there's no mention of a website builder, the company does provide Softaculous.
Softaculous is an auto-installer for WordPress, Magento, PrestaShop, and more than 350 other applications. With it, you won't need to watch tutorials on how to install WordPress, etc. For hosting and website management, one of the easiest tools to use is available – cPanel.
With cPanel, you can manage email accounts, databases, and more without having to know any command line or in-depth knowledge of web hosting.
Pricing and Support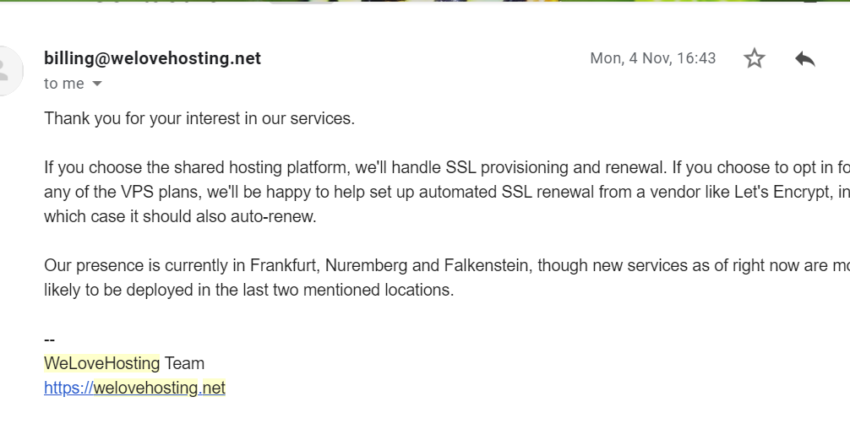 Concluding that We Love Hosting offers cheap fees would be inaccurate. Although its prices aren't the highest in the industry, they are definitely not so low even when compared to the top web hosting companies that provide better features. Nevertheless, for some people, its prices will be worthwhile.
Also, We Love Hosting says it doesn't oversell its services by placing too many accounts on one server. Plus, you won't get "unlimited" features as there's nothing like that. It is transparent in the storage and bandwidth limits and also throws in a few free features, including SSL certificates. Its VPS and cloud VPS plans are low priced, though.
The company offers free migrations on web hosting and VPS. For web hosting, you can enjoy this offer if your account is in DirectAdmin, Plesk, or cPanel. VPS customers on cPanel servers get this offer, as well.
It offers monthly subscriptions with refunds for first-time customers within 14 days of purchase.
Customer support is available through ticketing system, a knowledge base, and a contact form. I used the contact form and got a reply shortly after.