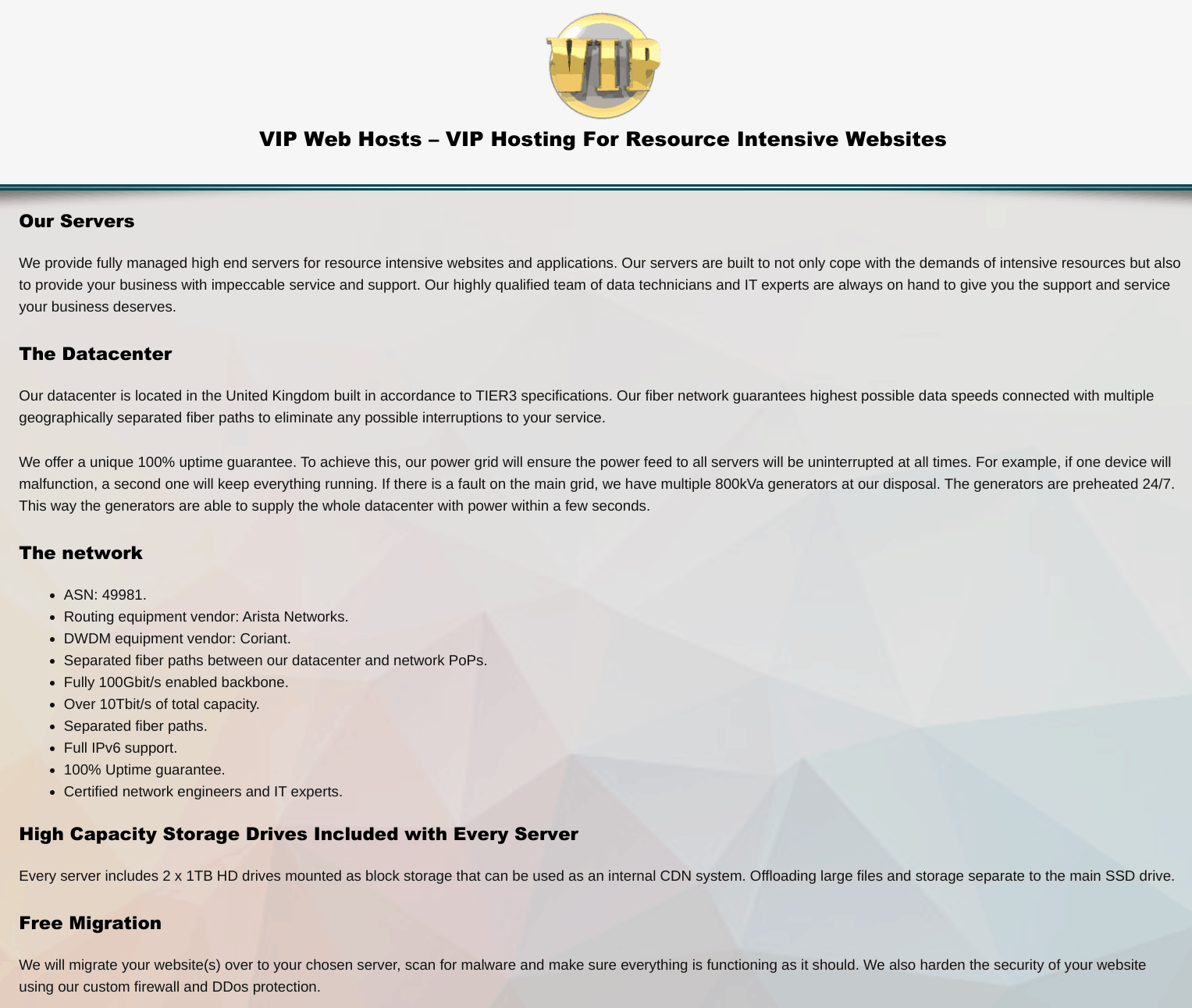 The English-language website of Britain-based VIP Web Hosts doesn't say when the company was founded, but I can tell you that it's been posting on Twitter since May 2019, so it may well be a relatively new hosting provider.
VIP Web Hosts offers fully managed high-end servers for resource-intensive applications and websites, and these servers are located in a Tier 3 U.K. data center with an uninterruptible power supply and a fiber network.
Features and Ease of Use
VIP Web Hosts offers eight VPS plans that provide you with:
Centos/Debian/Ubuntu Linux distributions
cPanel/Plesk control panel
Intel Xeon processors
80 GB to 240 GB SSD storage
8 GB to 256 GB ECC DDR4 RAM
1 Gbps to 20 Gbps uplink speed
The use of SSD storage means you'll enjoy far faster speeds and greater reliability than you would get with traditional HDD storage. A CDN further improves performance as well as protecting you against some kinds of cyber-attacks. For security, you'll also get DDoS protection, firewall, and malware scans. The 100% uptime guarantee should ensure your server always stays up.
If you're moving from another host, this host will migrate your website for free.
Pricing and Support
VIP Web Hosts' fully managed VPS plans are very pricey, and you can pay for them in British pounds via PayPal (hence credit/debit cards) on a monthly basis. The 30-day refund will pay you back if you experience less than 100% uptime, but this applies only to hardware (not software) failures.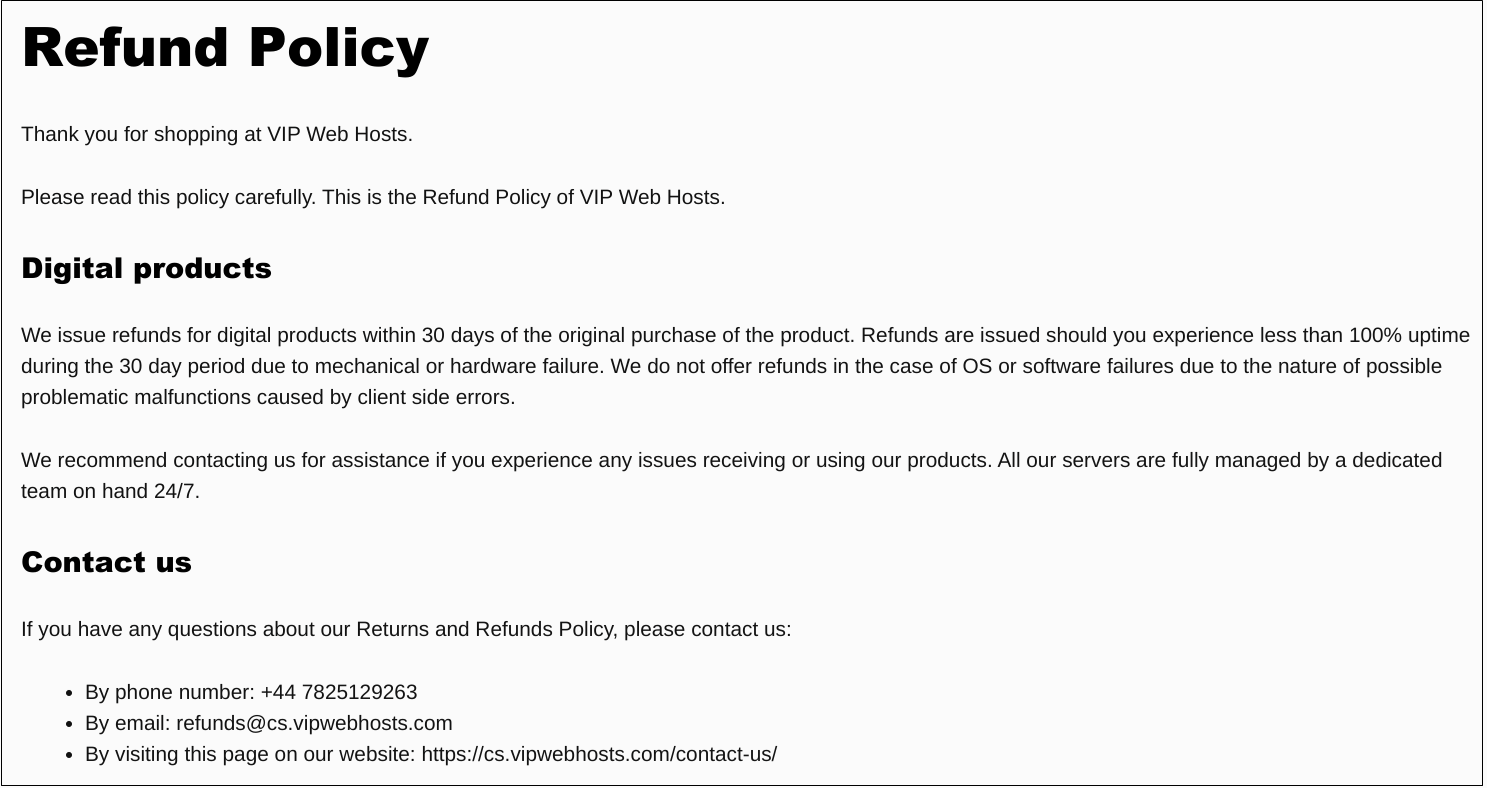 There are no publicly-available self-support resources, but this is not that unusual for pure server providers rather than shared hosting providers. You should be able to contact the company by telephone, Telegram, email, or Skype, but I was unable to summon any pre-sales support.