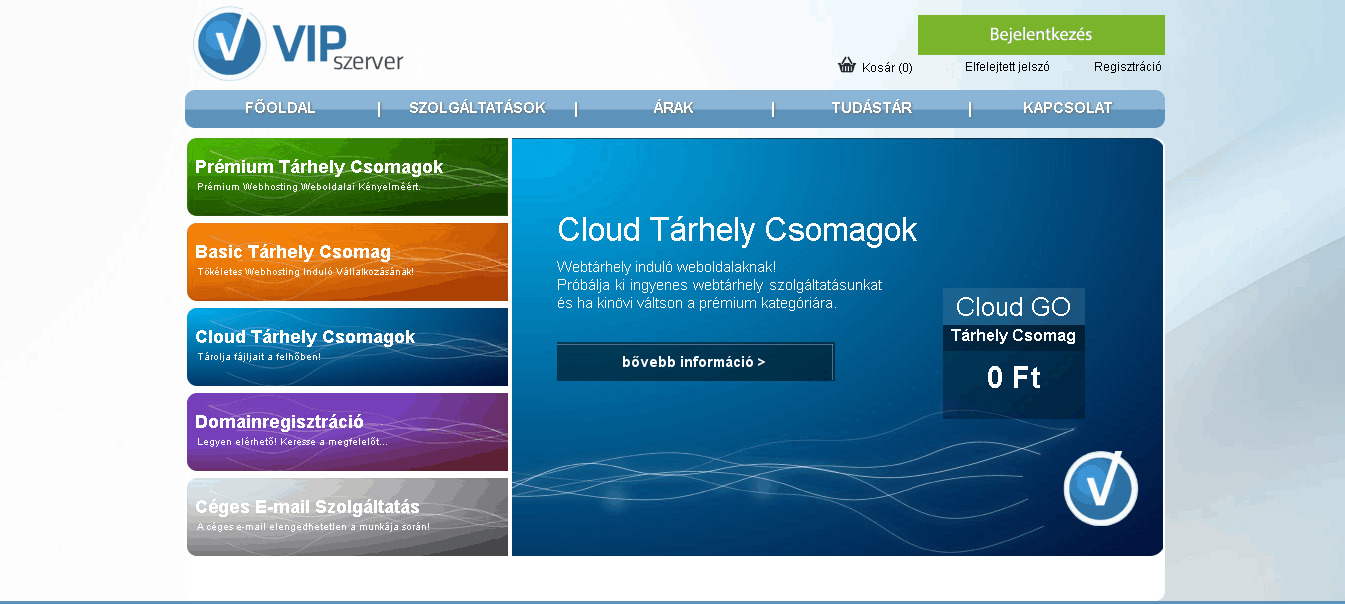 VIP szerver is a web hosting brand of Hungarian company VIP Solutions Kft, which claims to have been "dealing with email solutions" since 2003. From shared hosting plans (with customization options) to VPS and dedicated servers, you'll get it all here.
VIP szerver's website is in Hungarian.
Features and Ease of Use

VIP szerver offers four shared hosting plans, several custom hosting plans, three VPS plans, two dedicated server solutions, and three business email services. At the time of writing, the website also mentions three "VIPCloud" cloud hosting plans which will be launched soon.
While the Basic web hosting plan may be suitable for a startup with a simple website, the Premium plans provide higher storage and other resources plus the following features:
99.9% availability
750 MB to 3 GB storage
1 to 15 hosted domains
Unlimited data traffic
Direct Admin interface (in Hungarian)
20 to 40 subdomains
10 to 30 email accounts
50 MB to 100 MB SQL databases with phpMyAdmin
FTP access
Cron jobs
Daily backups
Spam and virus screening
Website statistics
If you can't find a web hosting package that exactly meets your needs, you can customize your own hosting plan by choosing your own storage, SQL database size, and the numbers of email accounts, assigned domains, and subdomains.
If you choose a VPS, you get SSH access for complete control of your server.
Pricing and Support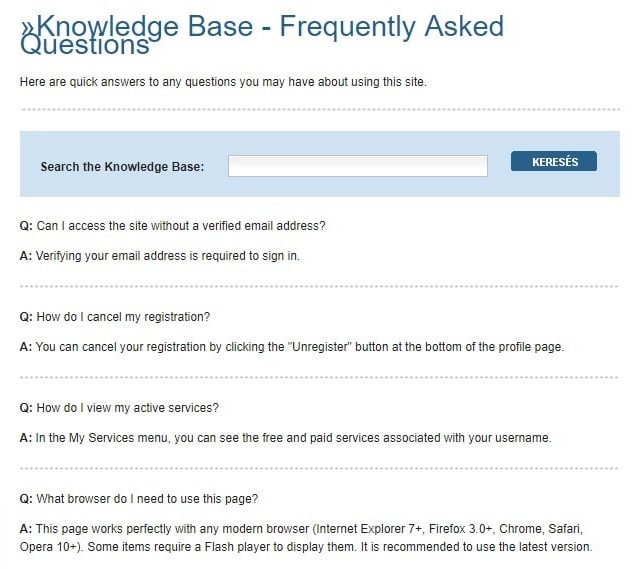 You'll often find free trials of products and services that come with features restrictions, but this is not the case here since VIP szerver's soon-to-launched Cloud Go package will provide an unrestricted free trial with a free domain. You can also get a free domain with the Premium Exclusive package, or (currently) a free .hu domain with any hosting package. The free Basic Webhosting package is another free option, but it's subject to you allowing VIP szerver's banner ads to be displayed on your website.
VIP szerver's Premium shared hosting plans are dirt cheap, but I couldn't purchase one because the "Next" (buy) button didn't seem to work. Although monthly prices are shown n Hungarian forints, you have to sign up for annual billing, and pay by bank transfer, PayPal, or bank card. You do get a 30-day money-back guarantee with the Premium Hosting and VPS plans, which might make you feel a bit better about paying for a full year upfront.
The customer support team is contactable by email, old-fashioned fax, or online contact form, but my exploratory email went unanswered. If you have to resort to self-support, you might be disappointed by the limited knowledge base.