Operating out of Oregon in the United States, the ServerOcean brand provides dedicated server solutions to businesses that cannot afford to skimp on performance, security, and network capacity. The brand claims more than two decades in the industry, working with companies in finance, telecoms, health, and more.
Its two main offerings are dedicated servers and cloud servers. Unfortunately, the available data points to the fact that the ServerOcean brand is still relatively new. There is no information on the actual launch date of the business. A domain check also puts the age of the website at less than two years old, therefore, contradicting the claims of 24 years in the industry. This review is based on information on the company website only.
Features and Ease of Use
ServerOcean provides just two services: dedicated servers and cloud server solutions. The brand website is easy to navigate and the no-frills service offerings make it easy for businesses to find what they need quickly.
The following are some of the features you can expect as a ServerOcean client:
100% Intel Xeon CPU
Unlimited OS
SSD Disk Drives
Full Root Access
24/7 Support
ServerOcean provides five data center location options: the United States, Turkey, Netherlands, France, and Singapore.  The data centers all run on hardware from Intel.
There are ten dedicated server plans available with this provider, with a unique combination of CPU, RAM, Storage, Network, and IP Address. This combination determines the price.
The Cloud Server plans include the Starter, Business, Premium, and Professional plans. The plans also contain a similar combination of features to the dedicated server plans, with the added options of bandwidth and choice of server locations.
Pricing and Support
ServerOcean's pricing reflects the company's target audience. Individuals and small businesses looking for dedicated servers and cloud servers can find cheaper bargains elsewhere as this brand targets larger corporations.
The billing cycles available on the payment page are: monthly, quarterly, semiannual, and annual. Going with the annual billing cycle is 10% cheaper overall, and prices are in U.S dollars.
The company makes no claims about uptime data, and there are no test-periods.  There is also no refund policy in place.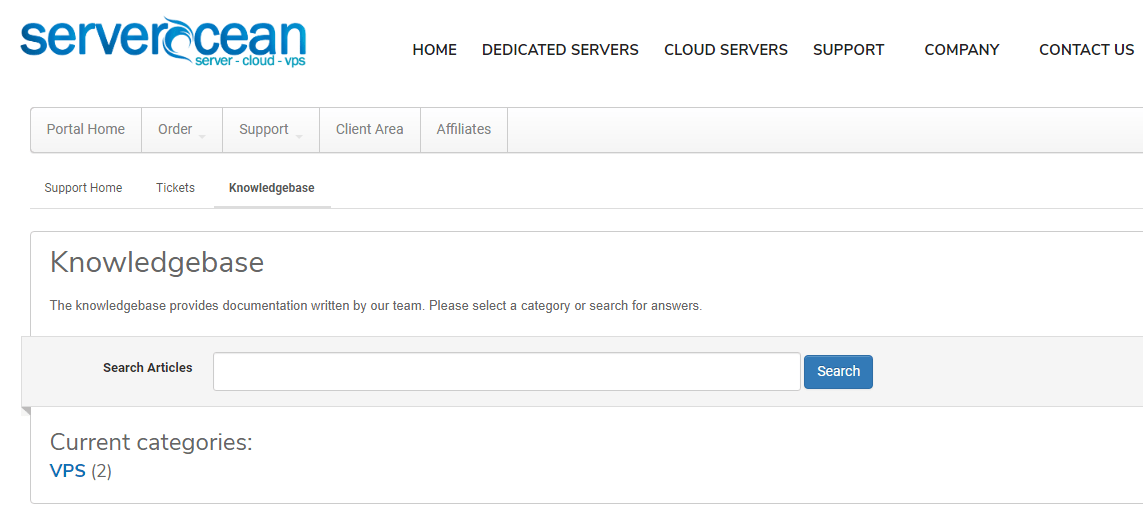 To contact support on ServerOcean, you have to be logged into your members' area to use the ticketing function or send an email. There is no live chat functionality and no phone number to call.