Host Bizden is a Turkish company that has been in the market since 2015. This vendor offers free web hosting as stated on the website. There's also an option to shop for WordPress, Magento, PrestaShop, OpenCart, and game hosting without any further details. Host Bizden has servers in Turkey.
A couple of months ago, the website was run by Odeaweb (a different hosting company) that has no relation to Host Bizden (quite suspicious in my opinion). It also led me to iFastNet – which can still be seen on the website. So, it's most likely that Host Bizden is a reseller if iFastNet services. Now, the website is run by Host Bizden, but it's very poorly designed and limited to a measly homepage that doesn't contain enough information about its services and price plans.
Features and Ease of Use
Even though I'd love to share with you my opinion about this host's plans and features, sadly, the website is too limited. Does it sell Linux or Windows hosting? What about the disk space and bandwidth? All I can say is that it offers free unlimited managed hosting with the following features:
Full control over traffic

High availability

VPN
I also assume that it offers cPanel, since there's an option at the top of the homepage to login via cPanel. This is actually great as cPanel is a popular choice when it comes to managing multiple website tasks with ease. 
In addition, cPanel usually comes with a software auto-installer to download popular CMS apps and scripts. However, it isn't clear if Host Bizden offers an application installer.
Pricing and Support
As you've probably guessed, Host Bizden's website doesn't advertise information about its prices. You can still try to order from different hosting plans by filling out the form on the main page. However, I advise you to be careful and call customer support first since the website looks pretty suspicious and not secured properly.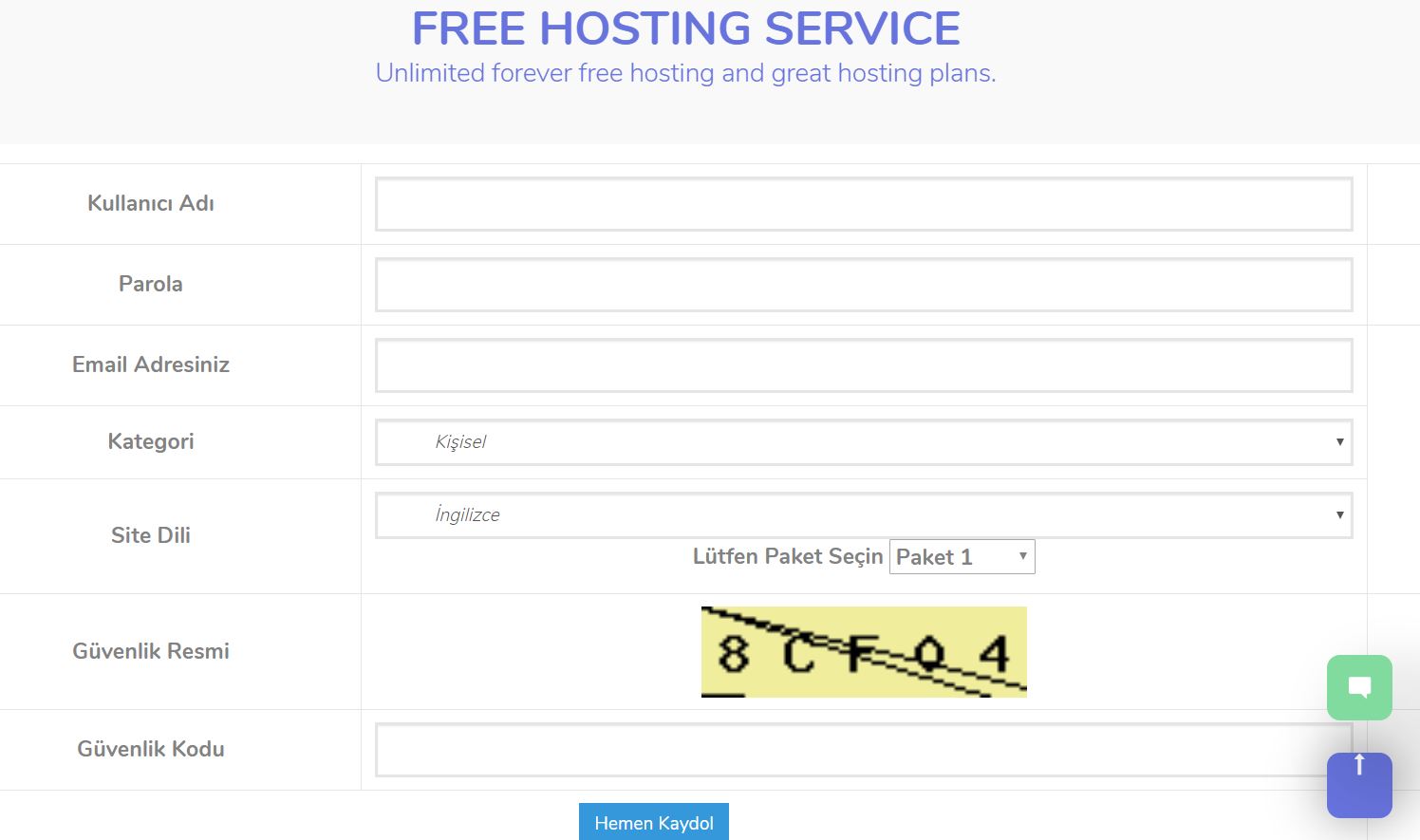 Speaking of support, I had one of the weirdest encounters. About two months ago, I tried contacting customer support via live chat, I found myself talking to one of Odeaweb's agents who had no idea that their live chat channel is also connected to Host Bizden's website: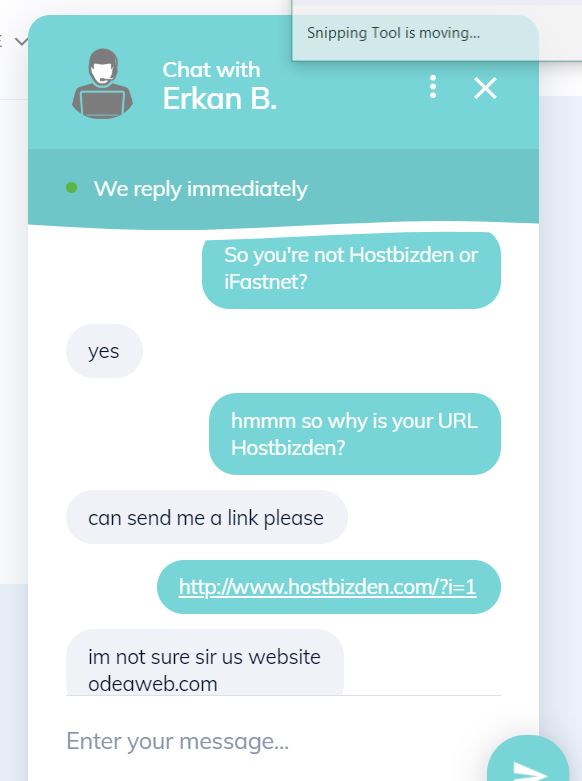 If you try getting in touch with Host Bizden's live chat team, you'll find that the link is broken. There's a phone number, on the other hand, that you can use to contact them. As for self help options like a Knowledgebase or F.A.Q, there is none.