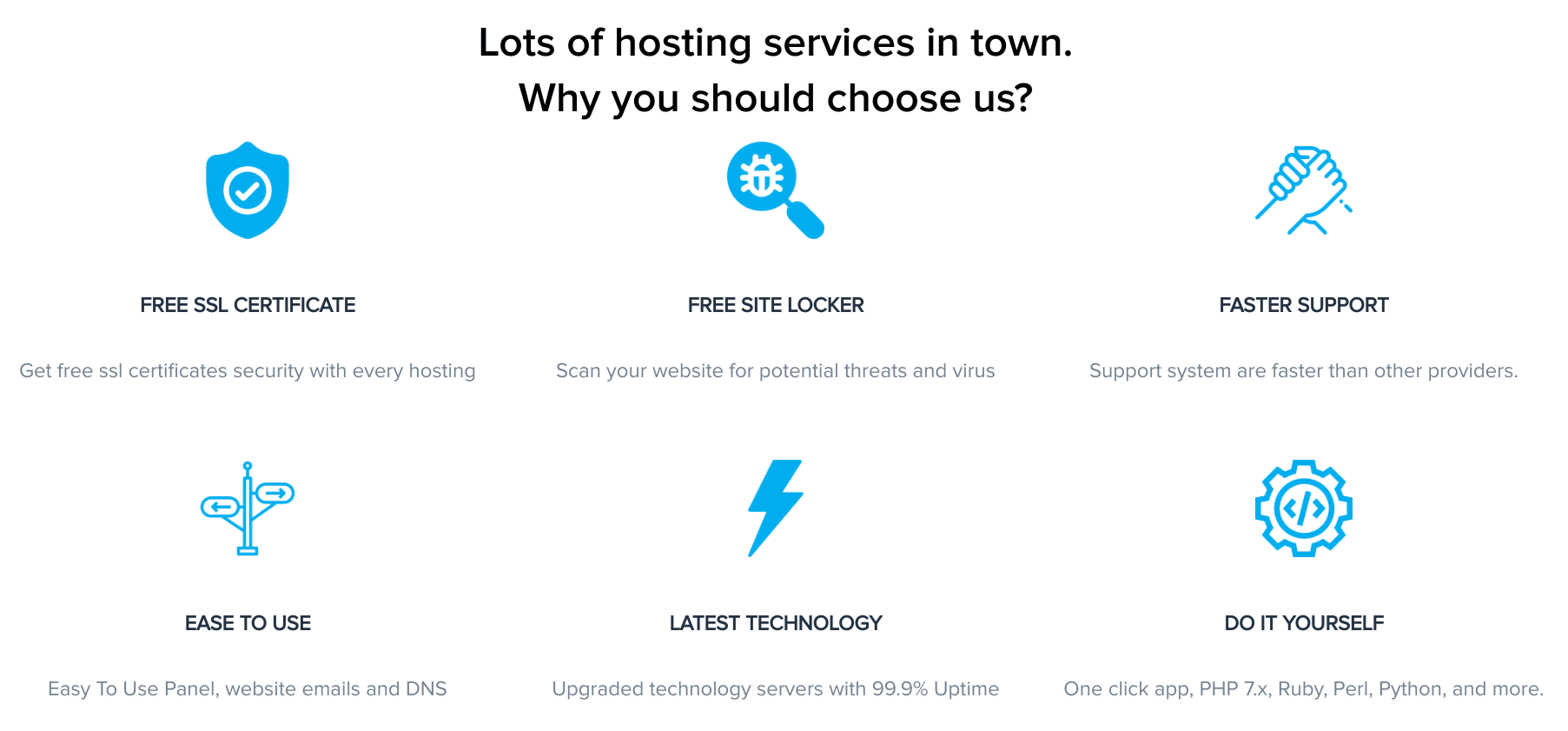 While Grapyhost's website doesn't say where the company is located, the fact that the site can be switched between English and Thai suggests that it may be based in Thailand. Or maybe it's India because that's where LinkedIn says one of its members is based. Either way, it appears to be an Asian host, but its servers sit in the U.S.A.
If you think I'm being vague, it's because the website itself is vague, and it contains many pages with Latin placeholder text, which doesn't inspire confidence.
Features and Ease of Use
Although this host's website alludes to seven shared hosting packages, in the cart, I could only find three of them available for purchase along with four VPS packages that aren't advertised on the website.
Since I can't entirely trust the somewhat dysfunctional website, I'm working from the information presented in the cart, which suggests that the Linux shared hosting packages provide you with:
2 GB to 10 GB disk space
10 GB to unlimited bandwidth
10 to unlimited email accounts
1 to 3 domain names
From a security perspective, you get a free SSL certificate and SiteLock Lite.
VPS packages come with the WHM/cPanel control panel that lets you manage your files, security, and many other things.
Grapyhost advertises uptime from 99% to 99.9%, which is below (or just about) the industry average.
Pricing and Support
Grapyhost's Linux shared hosting is cheap. The initial "Lite" package can be bought on a monthly, quarterly, semi-annual, annual, biennial, or triennial basis, but the other two packages are available only on an annual billing cycle. You can pay in U.S. dollars, Indian rupees, or Bitcoins using PayPal, credit/debit cards, Paytm, or BitPay.
Grapyhost's customer support team can be contacted via email, contact form, or support ticket, but I have to tell you that I received no reply to my exploratory email. If you have to resort to self-support, you'll be disappointed to see that the knowledge base is bare and the blog contains a solitary three-year-old post: