We put Superb Internet's refund policy to the test. We're happy to report we received our refund in full, even though we signed up for the cheapest plan.
If you've read
my full review on Superb Internet
, you'll know I'm a fan of the company due to its excellent customer service and generous resource allocations. However, Superb Internet may not be the right hosting for everyone. It doesn't provide a website builder and the one-click installer is fairly basic. Also, loading speeds can be far slower if you're targeting an Asian or European market. For these reasons or others, you may find this host isn't quite right for you. If that is the case, this article will take you through the entire (very short) process of canceling your account and getting a refund. If you're looking for an alternative host, we recommend
Hostinger
. Not only are the company's prices some of the best on the planet, but they also offer truly superb performance and excellent customer service.
Cancellations and Refunds
Superb Internet offers a
"Customer First Guarantee," meaning if you aren't 100% satisfied in the first 30 days, you can get your money back
. All cancellation requests must be submitted by ticket or live chat through the control panel.

I would have preferred an option to cancel online without needing to go through customer service, but the process was quick, taking less than ten minutes from start to finish. The operators were helpful, and after just a few questions about why I was canceling, they quickly processed my request.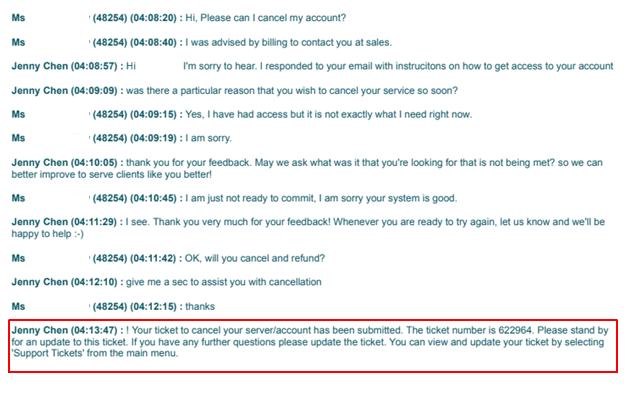 I requested the cancellation on December 7, 2018 and received a
full refund within 20 minutes
. This was impressive, especially considering that other web hosts sometimes take days or even weeks to process a refund.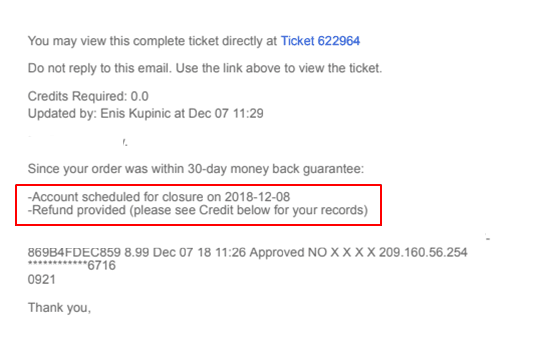 Conclusion
Superb Internet has a generous 30-day money-back guarantee, so if you're still undecided about the company, it's easy enough to try it out risk-free. I disliked the necessity of reaching out for a refund through a ticket or live chat due to the potential discomfort it might bring. Nevertheless, I found the operator to be both professional and courteous. Remarkably, my refund request was handled promptly, and the money was successfully returned to my account within 20 minutes. The overall procedure proved to be swift and devoid of any complications. If you've read my
full review
of Superb Internet and you'd like to give it a try, you can rest assured that the money-back guarantee is real.