Tired of your website hosting provider? In need of something that's a lot more stable, quicker, and good value for money? I'm sure a lot of us are (or have been) in that same boat. So, have you ever wondered what hosting your competitors have signed up with? In this article we wanted to take a look at a website hosting tool that collects information about the hosting company your competitors are using, and brings back some important information that you can take advantage of. So go and pour yourself a mug of coffee, sit down and let us open your eyes to something extraordinary for the next 10 minutes.
What Does It Do?
The tool allows any site owner to identify where there competitor currently hosts a site. The tool will show you the hosting company, what users think about the service, and what hosting plans are currently on offer. If your competitor is leaving you behind from a hosting point of view this tool will let you see, and prompt you into thinking about changing your hosting provider. After all, who really wants a site hosted on a platform that is prone to constant server instabilities and sluggish loading times? No one. It doesn't just act as an information tool either, it will also allow you to complain about a site and gain further details on a site that is behind a privacy wall (where you can't see contact details). This little additional feature just adds that icing on the cake for me and I know you guys will love it as well.
The Chrome Add-On
Rather than having to keep revisiting the site to check on a competitors hosting providers, the guys at Host Advice have also launched a
handy add-on that you can install via Chrome
. Best of all, it's free!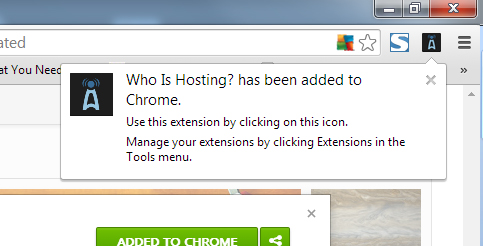 After installing the add-on (no Chrome reboot necessary), you can access a site's hosting provider information with a single click. Just click the "more info" button to instantly navigate to the Host Advice site, where you'll find a detailed breakdown of the hosting company.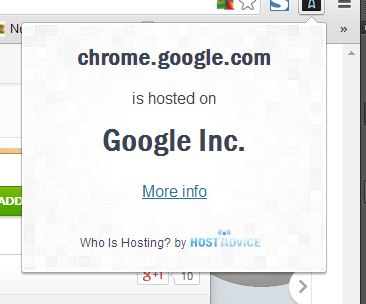 If you want to change your hosting provider you can also take a look at the Host Advice comparison of companies which have been recommended by users like yourself.