HostPapa provides website hosting with SSD storage and 24/7 customer service. It's geared at small and medium businesses, offering a range of user-friendly features such as a premium one-click installer and a website building tool. As you'd expect with a beginner-friendly host, it's easy to
create a HostPapa account
, but the process wasn't perfect. However, when I did experience issues, they were handled well by the customer service team. This article covers every step of the process, including what to do in case you experience issues (like me). If after reading this guide you're keen to learn more, I'd recommend reading my
in-depth HostPapa review
.
How to Create a New Account with HostPapa
When you create an account with HostPapa, your first step is to choose a plan. You can select from three shared hosting plans called
Starter, Business, or Business Pro
. I opted for Starter, with up to 100 GB of SSD storage and two websites, it's more than enough for most users.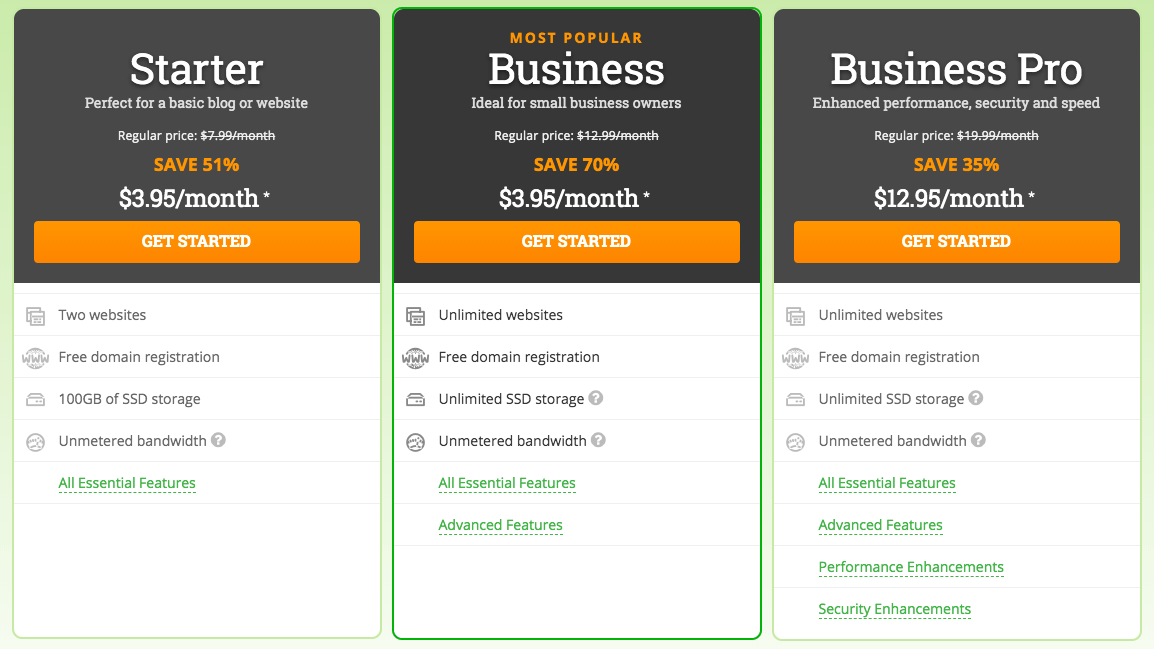 You can choose from one, two, or three-year terms, with a discount for purchasing a longer-term upfront. Frustratingly, there is no month-to-month plan (which would be better for beginners). However, there is a
30-day money-back guarantee
. Keep in mind that the advertised price is heavily discounted, in fact, it's reduced by more than 50%. This is great – at least initially – but don't forget that
you will pay the full fee when upon renewal
. It's not a huge deal, especially considering terms are a minimum of one year, but it is something to consider if you plan to stick with HostPapa for the long term. There are plenty of "freebies" included in your hosting plan.
All plans come with a free Let's Encrypt SSL certificate, a free domain name, and a free Cloudflare CDN
. If you were hoping to get some form of advertising credits, you're out of luck. Unlike other hosts, HostPapa doesn't include any. When you're checking out, take a look at what's in your cart. It's not immediately apparent, but
by default, a series of add-ons are included
. You're going to need to manually remove them. I only noticed this because my cart total was significantly higher than I was anticipating. I'm not a fan of this kind of nickel-and-dime attitude in the checkout flow, especially when it's misleading like this. Your next step is to chose whether you'd like to purchase a domain, transfer an existing domain to HostPapa, or keep your existing domain and update the nameservers. As you get a free domain name with all plans, I opted to purchase a new domain via HostPapa.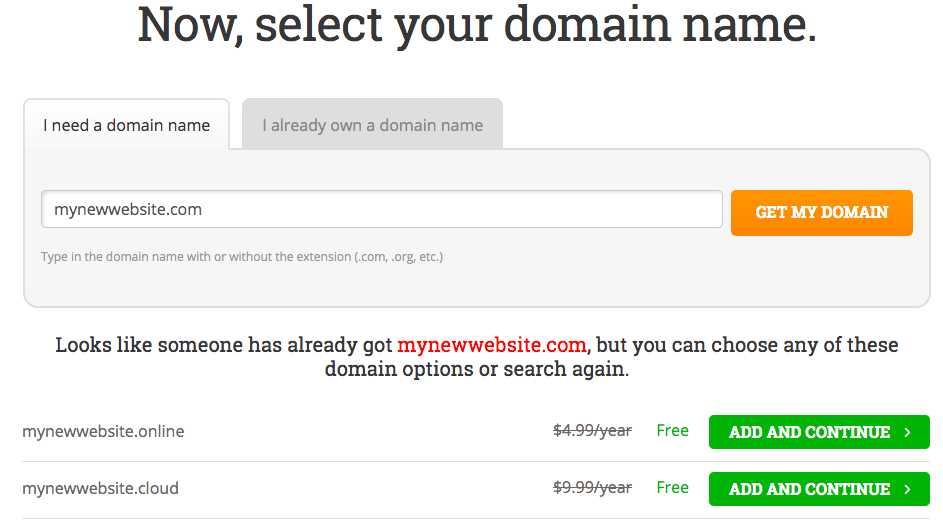 A couple of clicks later, I had found a domain that was available and added it to my cart. The next step was to enter my billing information (either credit card or PayPal).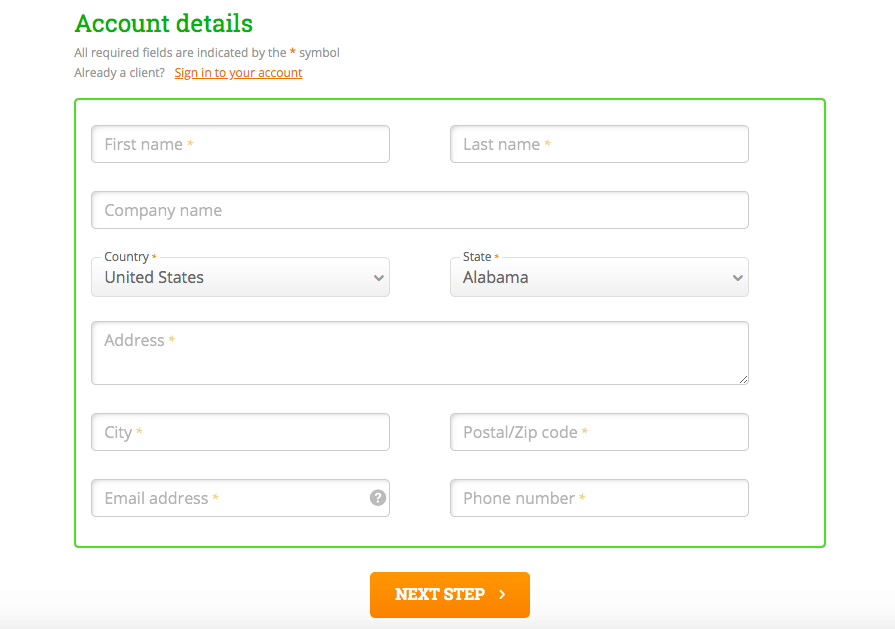 Once I made the payment, I was advised the order was complete and my hosting information would be sent to my email address. I waited for a few minutes and duly checked my email.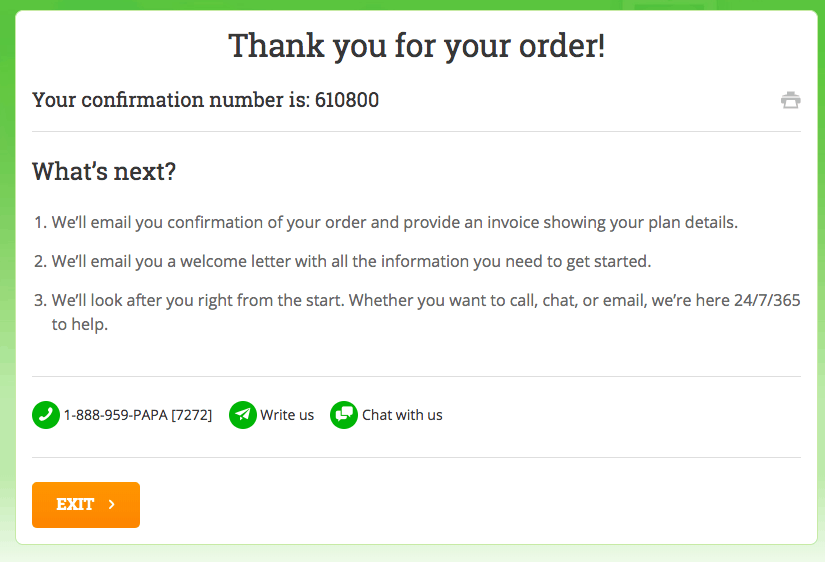 Oddly, instead of receiving hosting information,
I received an email telling me I'd triggered a security risk when I made a purchase
(my credit card location was different from the location I made the purchase from). I was asked via email to confirm my location and identity. I immediately replied to the email, providing all of the information requested. Instead of waiting for a reply, I hopped straight on live chat to see if the support agent could expedite the process.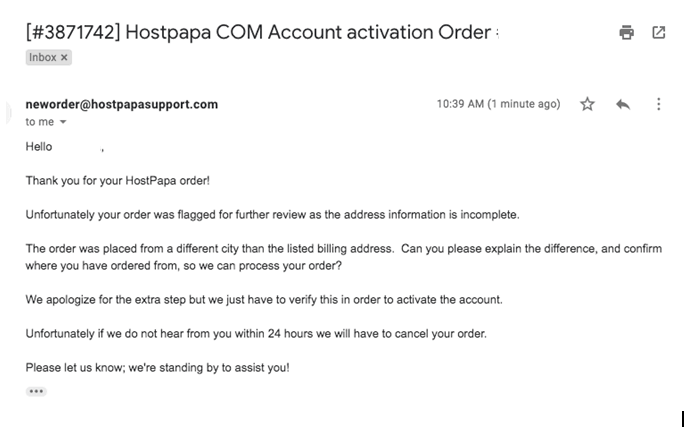 The agent answered the call promptly. While they couldn't verify the resolution of the issue or confirm themselves as the appropriate contact, they did inform me that they had "poked" their co-worker. I can only assume this indicated an expedited resolution. My assumption proved correct, as I received a sequence of emails within an hour, notifying me that my account was now active.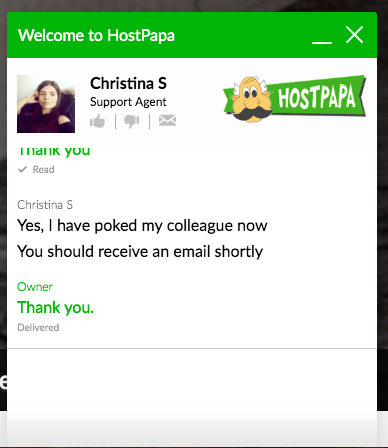 Despite the security error, the whole process only took a few hours
. What could have been a lengthy issue was dealt with well by the customer service team.
Beginner-Friendly, but Watch Out for the Hidden Extras
HostPapa does a good job of simplifying the signup process for beginners. If you do experience an issue, customer service is readily available and efficient. The main downside is the pricing structure, which seems to try to catch you off guard. While your first impression might be that this is a cheap host, in reality, the prices are a little higher than some of the competitors. If you're looking for a vendor who doesn't charge extra for backups, try
SiteGround
. If you need more advanced features, 
click here to read about Cloudways
. Alternatively, if you're impressed with HostPapa and would like to learn more, I'd recommend reading the
full review
.