Introduction
Setup Time: 5 minutes Cloudways is a Malta-based managed cloud hosting provider. Although it's primarily designed for developers and larger websites, it also offers a one-stop solution for smaller website owners looking for a scalable platform. Often with enterprise-level hosting, the sign-up process can be lengthier and more complex. However,
Cloudways makes its user experience intuitive and simplifies complex terms
. This article is going to guide you through the entire process of creating an account with Cloudways. There'll be screenshots and step-by-step instructions, so you can find out just how much technical knowledge is required to get started. If you'd like to learn more about Cloudways, you can
read my in-depth review
.
How to Create a New Account with Cloudways
Creating a New Account
When you create an account with Cloudways, you're given the option to
sign up through LinkedIn, Google+, or Github (for developers)
. You can also use good old-fashioned email, of course.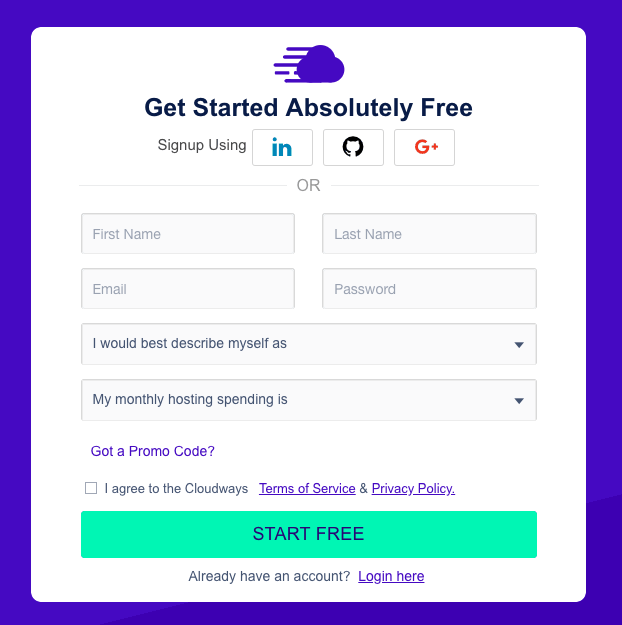 Once you create your account, there's an additional step to verify your email address. This email should arrive instantly (it did for me), so just click on the link inside to activate your account.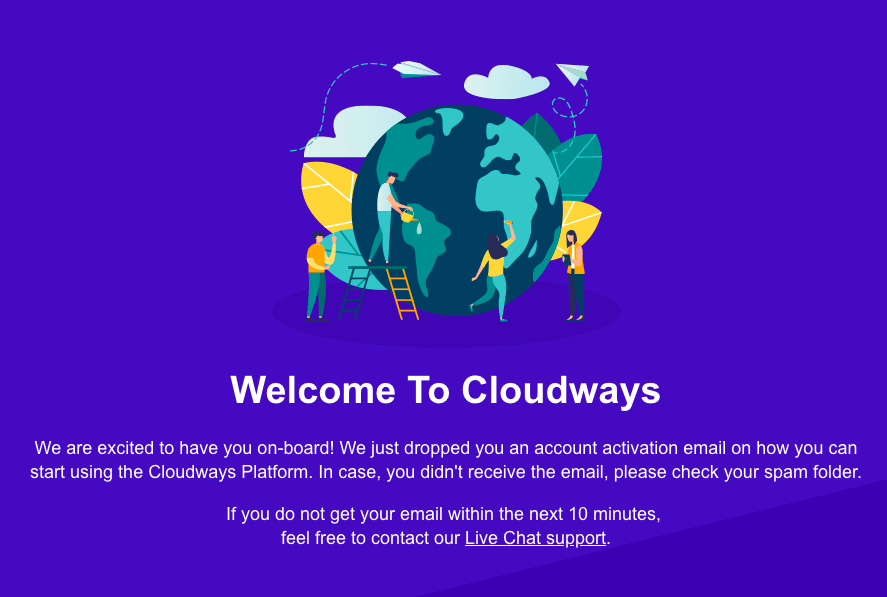 It's free to create an account. Plus, unlike with most other companies,
you won't need to enter your credit card details at all to start your trial
. Once you're inside your new dashboard, you'll see a popup outlining the benefits of Cloudways. You can just close this.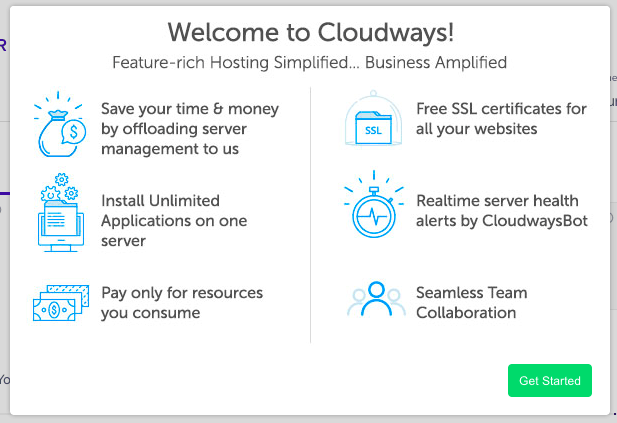 Click Get Started and it'll prompt you to configure your server
. You can choose your desired application (e.g. WordPress), select your cloud provider, specify the size of the server, and state your location. The whole process is easy and intuitive.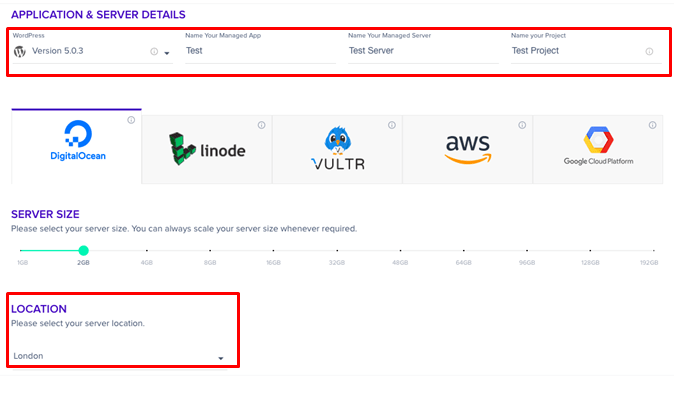 For me, the hardest part of the process was deciding on my preferred cloud provider. After a brief conversation with customer service, I decided to opt for Amazon Web Services (AWS). Once I'd made my decision,
it took only a couple of clicks to create the server
. I was then told to wait for six minutes while my server was set up.

Conclusion
I found the UX to be well-designed and enjoyable to navigate. The presence of 24/7 live chat, which is easily accessible, further enhances the ease of getting started.
The only thing to note is that you won't get any freebies when you sign up for Cloudways: there are no discounts, and
you'll need to purchase your domain name and SSL certificate elsewhere
. Cloudways does offer a simple referral scheme to help you offset these extra costs, though: if you refer a friend, your account will be credited $20. Despite the fact that it's geared towards developers, the process could be easily completed by a beginner. That said, if you're after a less techy or more inexpensive option, you might want to check out
this in-depth SiteGround review
.