FastComet offers cloud hosting with SSD storage and 24/7 customer service. Considering the prices are at the lower end of the spectrum, the plans include a decent level of features and support. This is a how-to guide detailing the exact steps to connect a domain and install WordPress on
FastComet
. It's easy to do and totally suitable for beginners. If you'd like to learn more about FastComet, read the
full review
.
How to Connect a Domain and Install WordPress
Once I
created an account
and logged into my dashboard, I was greeted by a nice, beginner-friendly welcome screen, offering me a Welcome Tour or a Getting Started Tutorial.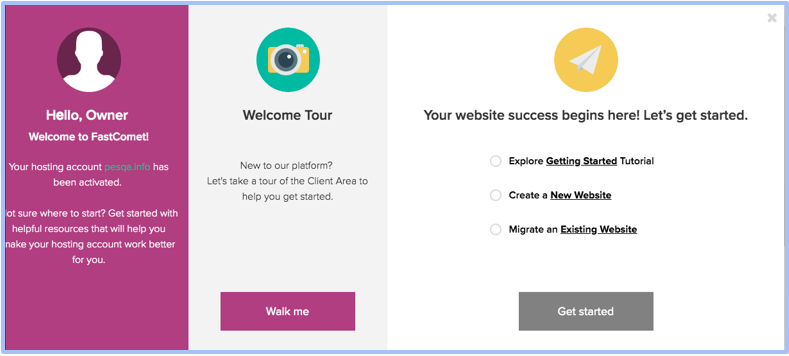 As this isn't my first rodeo, I selected Create a Website, bypassing all of the help documents (but if you're a new website owner, I'd recommend using them). This opened up another page, offering a few simple choices for my website CMS: WordPress, Joomla!, Magento, and so on.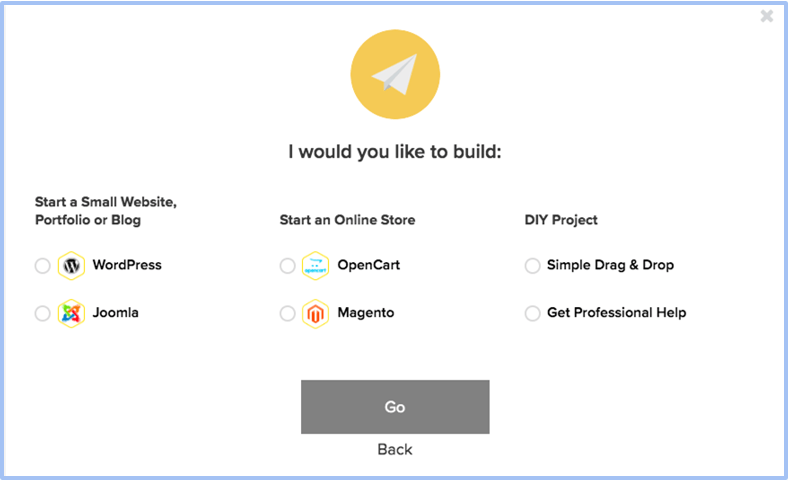 I selected WordPress. So far, so good. Or was it? As soon as I hit
Go
,
I got a 401 error
. Uh-oh.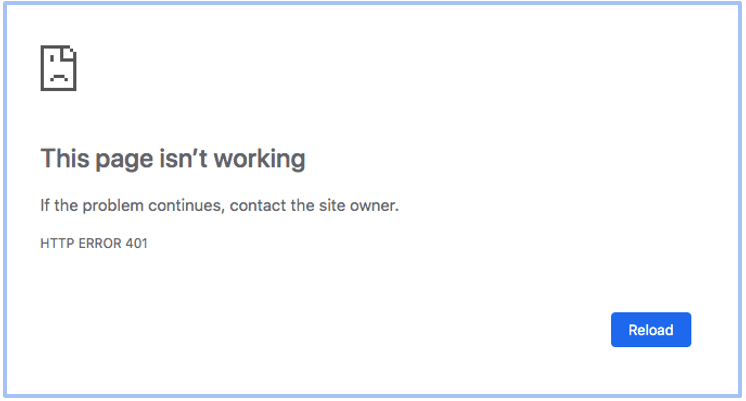 Immediately, I hopped on live chat.
It's easily accessible from the admin and the agent picked up instantly
. In fact, there was a message waiting for me already! As I'd used the name of my business, instead of my own name, the account activation had been paused. In order to fix the error, all I had to do was update the account details to my personal name.
The operator was helpful, polite and reactivated my account instantly
. What could have caused a huge delay, was resolved quickly and efficiently.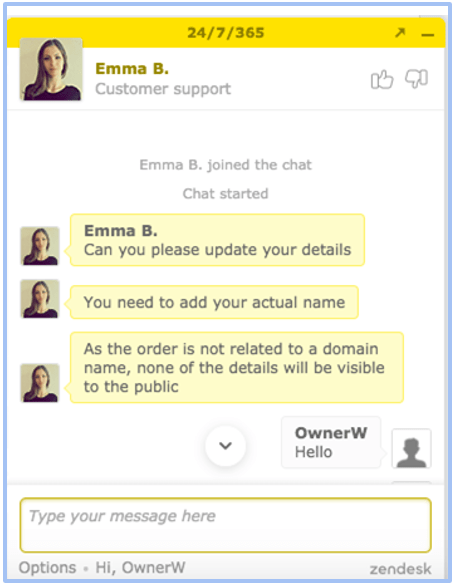 Once I'd updated my name, the next step was to return to the WordPress installation. It took me a little while to figure out how to do this. However, once I'd found it, it was easy to access the cPanel via
My Products
.

Once you're inside the cPanel, it's the usual process to hook up WordPress. First, scroll down until you find
Softaculous
and click on
WordPress
.

Then, it's as simple as clicking
Install
on a couple of pages and waiting for the installation to complete. Refreshingly, unlike other hosts,
you're not bombarded with upsells throughout the process
.

Once WordPress is installed, you need to connect your domain to the website. Head over to your inbox, where you will have received a series of welcome emails – one of which will include your custom nameservers.

Copy the nameservers and head over to your domain registrar (I use
GoDaddy
). Log into your DNS manager and update the nameservers. As FastComet provides a
free Cloudflare CDN
with all hosting plans (thank you!), my next step was to install it. Again, with cPanel, this is relatively easy and can be done with minimal technical experience.

This time, scroll down to
Software
and select
Cloudflare
. Either log in to your existing Cloudflare account or follow the simple online steps to create a free account. Once it's complete, you'll see an on-screen success notification. That's it, you're done. As soon as your DNS has propagated, you'll be able to visit your live website.
cPanel and Softaculous for an Easy Life
If you're new to this, terms such as cPanel and Softaculous might seem unfamiliar. Nonetheless, as you establish a fresh website, consider them as your new best friends. The process of installing WordPress and a CDN is truly just a matter of a few clicks. However, if you get stuck along the way, it's reassuring to know that's is super easy to get in contact with customer service via live chat. Maybe FastComet isn't quite right for your needs. If you're looking for a more advanced web host, consider reading about Digital Ocean. If you're interested in a managed hosting solution, check out
Cloudways
.