DreamHost has grown from zero to 400,000 customers in just the 22 years since it was established in 1997. It has customers from over 100 different countries and power more than 1.5 million websites and 750,000 WordPress installations. Congratulations on your new host! If you're just starting out with
DreamHost
and need some help to set up your WordPress website, this guide takes you through the very, very small process. It's quick, it's easy, and it's beginner friendly.
Step One: Wait for Your Confirmation Email
This may sound a bit weird, but the first step to installing WordPress is to wait. Remember when you
created your account with DreamHost
? Do you remember leaving the box checked for a free WordPress install? If so, the clever folks at DreamHost will have automagically installed WordPress for you. That means no fiddling around with one-click installers or the cPanel, just wait for your confirmation email and login to brand new WordPress admin. Yes! That's the kind of setup process we like.

Step Two: Connect Your Domain
If you purchased a domain with DreamHost, you can skip this step. But if you've used a domain registered at a third-party registrar, it's equally simple. Grab your nameservers from your Account Approval email and update them at your existing registrar. Wait while they propagate, and hey presto, your sparkly new website is live.
Step Three: Install Your Free Cloudflare CDN
DreamHost offers a free Cloudflare CDN with all of its plans
. It's also easy to set it up. Follow this easy process to add a CDN to your account:
Select Domains in the left-hand navigation. Find the applicable hosting service and click Edit.
If you are using Cloudflare without a subdomain, check Add WWW.
Scroll down and select Enable Cloudflare.
Either connect to an existing Cloudflare account or create a free account following the instructions online.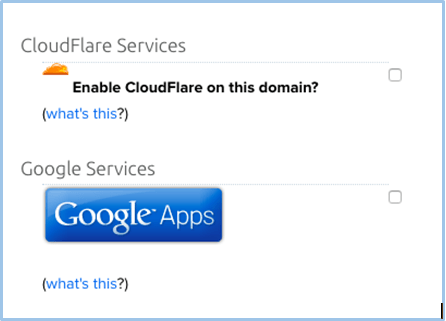 The Most Simple Setup I've Ever Experienced
I've tested a lot of website hosts and this is by far the simplest process I've found. Remarkably, all I needed to was map the domain over and install the free Cloudflare CDN. Top marks, DreamHost! I'm really impressed by
DreamHost
so far, but if you're looking for an alternative, there are plenty of options. If you're looking for a vendor who has more advanced features, consider reading about
DigitalOcean
or if you want to learn about another giant of the industry, check out
SiteGround
.