We put Gandi.net's refund policy to the test. We are happy to report we received our refund in full, even though we signed up for the cheapest plan.
Did you sign up with Gandi and realize it wasn't quite what you were looking for? Maybe you need a more developer-friendly host, or you need the range of beginner-friendly features
SiteGround
 can offer.
Click here
for some other recommended alternatives. Whatever happened, this guide will take you step-by-step through the process to cancel your account with Gandi. If you're ready, let's dive in.
To cancel your Gandi account (while it's still in the 10-day free trial period), follow these easy steps:
Log into your user account.
Select Simple Hosting (or the applicable service) from the left-hand menu.
Click into the product or service you would like to cancel.
Select Configuration from the top menu.
Scroll down to the bottom of the page and select the large, red Delete button.
Confirm the deletion by entering the instance name, and click Delete.
My Cancellation Experience
When you sign up with Gandi,
you can get a 10-day free trial without entering any credit card details
. 10 days is just about enough time (if you're efficient) to get into the admin and test out all of the features.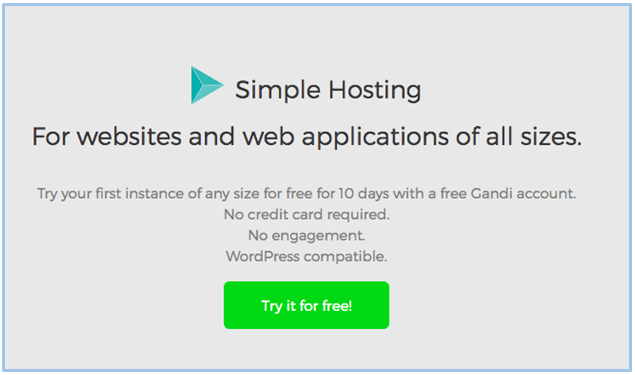 Sure, it's great that you can get started for free, but keep in mind that if at the end of the trial, you don't enter credit card details, your account will be canceled.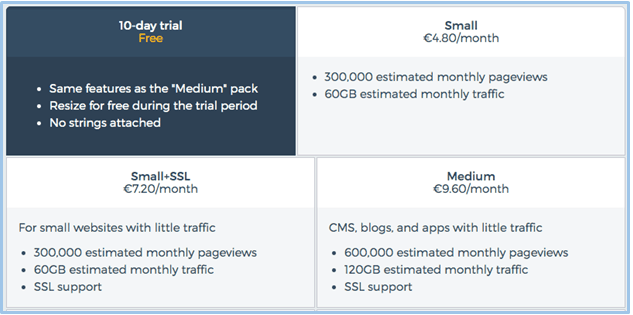 As I'd signed up for a free trial of the Medium plan to test its features, customer service, performance, etc., when it came to canceling, I wasn't concerned about getting a refund. I hadn't paid and I hadn't entered my credit card information. As you'd expect, it was easy to cancel. It could be done entirely online via the dashboard following the simple steps above. I didn't need to contact customer service, nor did I experience any glitches in the system.
The whole process was done within three minutes and was very beginner-friendly
.

Best Gandi Alternatives:
Looking for a new web host? Here are our top Gandi alternatives:
Are you on a tight budget? There are lots of cheap hosts available, but I personally recommend Hostinger.
Do you need a lot of beginner-friendly tools like a website builder and premium one-click installers? Consider SiteGround.
If you want to focus on building your WordPress site without having to mess around with server settings and system updates, read about Aruba's managed WordPress hosting plans.
If you're ready to take your website to the next level with a more advanced hosting solution, Vultr offers a unique mix of ease of use and powerful functionality.
Simple and Straightforward
The free trial makes it easy and stress-free to test Gandi. The company doesn't attempt to upsell you or force you to stay—and the online system to cancel is confrontation-free. I'd highly recommend giving it a try.