We noticed that ever since Hostinger reduced their prices, many users are closing their accounts with Aruba.it.
Aruba.it may be the biggest web host in Italy, but this doesn't mean it's perfect for everyone. If you were disappointed by the customer service or just realized you need a host that can provide better features, this guide will take you through the exact process to cancel your account and get a refund. Looking for a new host for your site? Check out
Hostinger
 or one of our other
recommended alternatives
.
To cancel your Aruba.it account, just follow these easy steps:
Log into your Aruba.it dashboard.
Select My Requests, then select New Requests on the next page.
The next page will prompt you to fill out a cancellation form. Select Right to Cancel and complete the form as prompted.
Submit your request.
Check your emails for a reply and confirmation of the cancellation.
‌GO TO ARUBA.IT NOW
My Cancellation Experience
The Aruba.it interface isn't particularly easy to navigate
. It took me several minutes to realize that to cancel my services, I needed to create a support request. However, once I figured it out, it was straightforward.

I filled out the online cancellation form and requested a refund. It took less than one minute, and I didn't need to speak to customer service (which is lucky because they are hard to get hold of).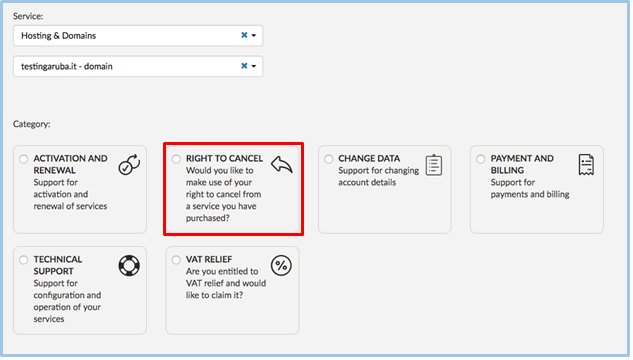 As you can see from the timestamps below, I waited 24 hours for a reply, but none came. I followed up. I waited another 24 hours for a reply. As none came, I followed up again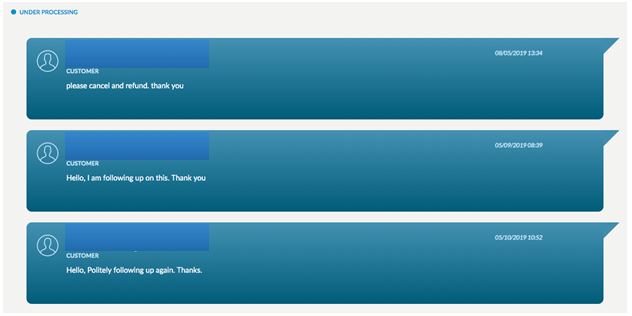 I heard back after my third attempt—woohoo! The cancellation had been processed and my refund was on the way. I wasn't encouraged to stay or given the runaround. Once I'd finally made contact, it was easy.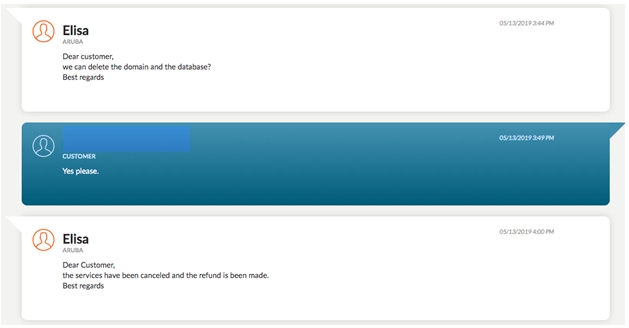 Best Aruba.it Alternatives:
Are you looking for a new website host? Here's our pick of the top Aruba.it alternatives:
Okay After Lots of Exploring the Dashboard
Certainly, you can accomplish this online, and indeed, you can achieve it without engaging with a live human agent—earning it credit in that aspect. However, it required some navigation through the dashboard to locate the correct section, and obtaining confirmation from customer service demanded a few days, resulting in an experience that was less than enjoyable.