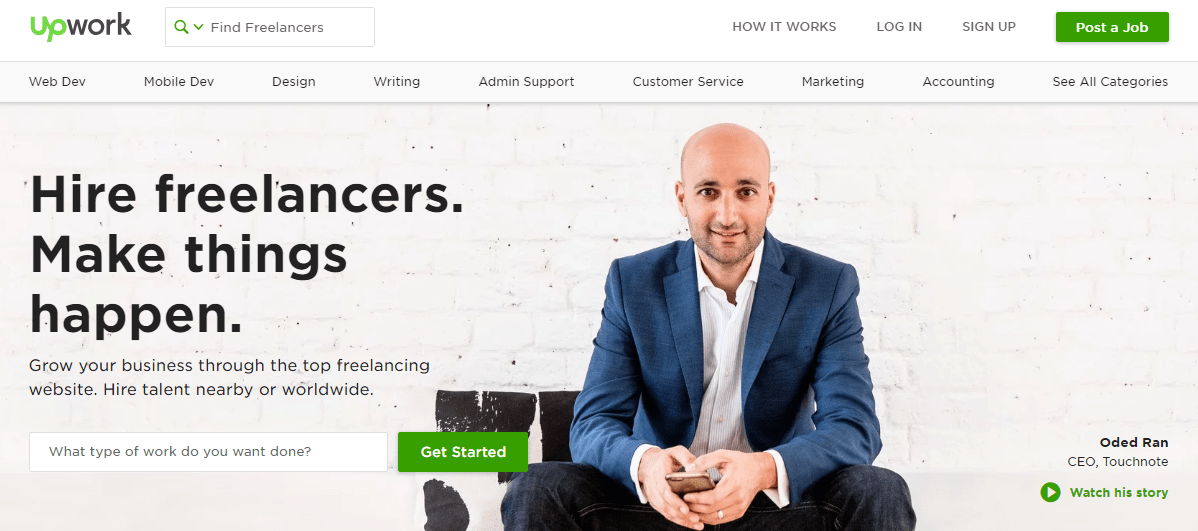 Upwork Is No Longer What It Used to Be
Upwork is one of the biggest freelance websites online today, but bigger doesn't always mean better. In fact, that is why it has been downgraded. If you need a freelancer, we recommend you head over to Fiverr – you can hire a freelancer for as little as $5.
Besides its size, Upwork offers several other advantages. Advanced search filters make it easy to find what you're looking for. You can view freelancers' past work history and feedback to get an idea of their professionalism, and the messaging system makes it easy to communicate with potential candidates. There's also a convenient mobile app and desktop time tracker.
That said, Upwork might not be what it seems. In recent years, the quality of work has gone down. In many cases, the positive feedback you read on freelancers' profiles isn't really true – past clients leave high ratings and glowing reviews just because they're afraid of retaliation.
I've even come across quite a few freelancer profiles that were fake. You hire someone for a job, thinking they're from London or Los Angeles as stated on their profile, only to later discover they're from a different part of the world and hardly qualified for the job at hand. This can be incredibly frustrating, not to mention a waste of time and money.
With the new pricing, Upwork is no longer suitable for you if you are not a big corporation looking to hire dozens of people. They limit you with invitations of up to 15 people, and if you want to invite more (and of course you do, as many won't accept the invitation and you want to get a few offers for your project) you need to pay $500 a month for the expensive plan, or trick Upwork and open multiple identical projects, which is annoying. Fiverr is a much better option for starters.