🏁

Starting price
Free to use. Freelancer hourly rates vary.

💲

Fees
5% fee per transaction

🏆

Top freelance categories
Writing, graphic design, software development, IT support, and data science

🔎

Freelancer screening process
No

⚖️

Dispute resolution
Yes

💬

Live chat support
Yes
A Vast and Versatile Freelance Marketplace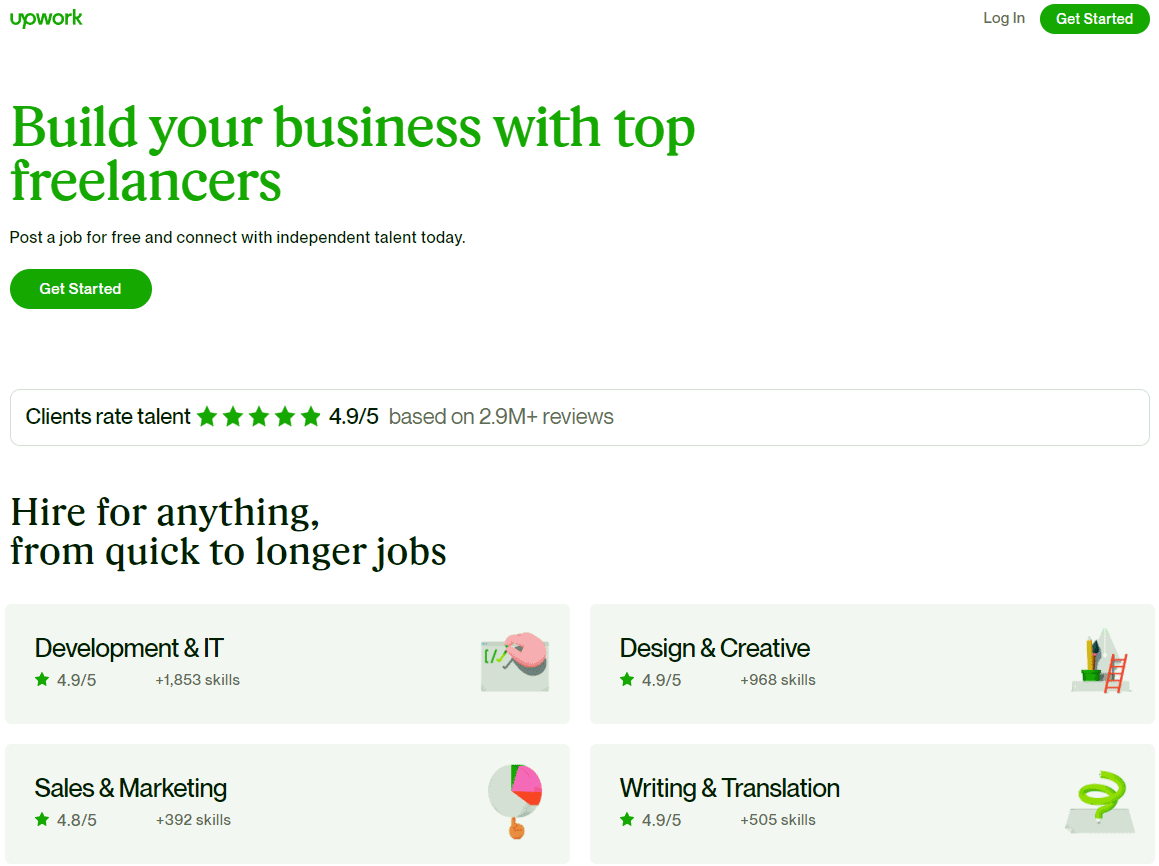 Finding freelancers online isn't that difficult nowadays. The challenging part is hiring professionals you can trust, who deliver excellent work as quickly and painlessly as possible. Upwork might be a household name, but how does it hold up in 2023? Can you trust it to connect you with skilled and capable freelancers?
To help clear up the picture, I tested its features, ease of use, support, and more. Upwork's talent pool is gigantic, and the website's easy to use. Combine that with its low fees and Payment Protection plan, and you have a recipe for success.
Whether you're a small business owner looking to hire someone for a quick one-off job or a larger company searching for new talent, Upwork has the tools to help you succeed. Everything from chats to video calls, file sharing, and payment processing can be completed in-house, saving you and your hires valuable time.
But before you invest any time and money, read this in-depth Upwork review to find out if it's the best choice for you.