🏁

Starting price
Free to use. Freelancers from $60/hour

💲

Fees
$500 deposit applied as credit to first invoice

🏆

Top freelance categories
Software developers, designers, finance experts, product managers and project managers

🔎

Freelancer screening process
Yes

⚖️

Dispute resolution
Yes

💬

Live chat support
Yes
Is Toptal the Real Deal?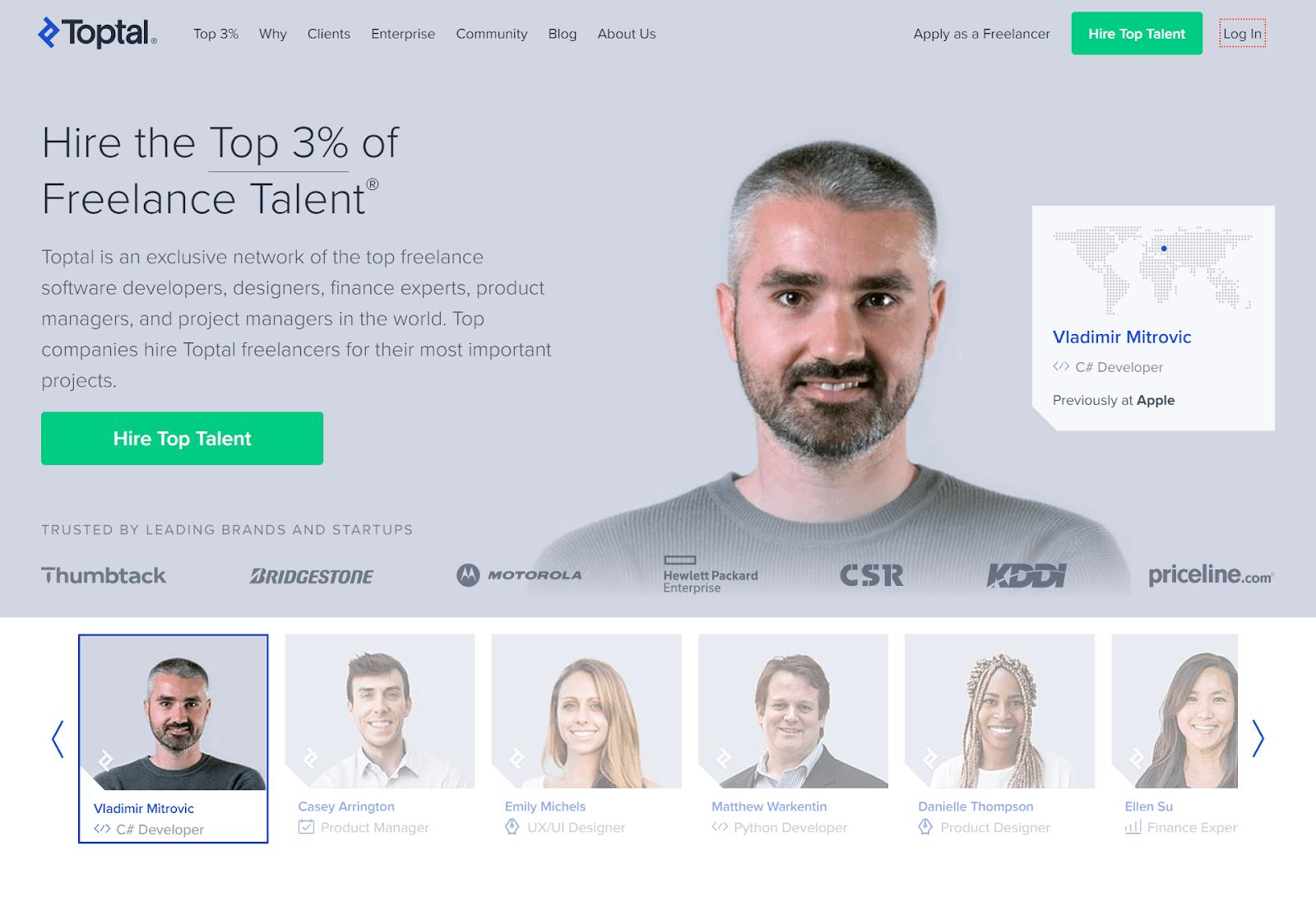 Toptal pitches itself as a global network of world-class talent – yep, it's pretty confident. Of the 100,000 or so people who apply each year to join Toptal as freelancers, apparently only 3% make the cut.
You can only hire developers, designers, finance experts, project managers, and product managers. That said, there are 200 types of developer specialties alone, so if you're looking for someone with a super-specific niche, this is the place for you.
While Toptal claims to be the best in the world, it doesn't come cheap. And although that's because it says it's got THE best freelancers, I can understand why you'd be skeptical – I was, too.
So I decided to take Toptal for a spin. I checked out its customer support, its pricing, and the features it wants you to pay for, so you won't spend a dime without knowing what you're getting into.
It's not a budget option by any means. But if like me, you've hired cheap freelancers in the past and not got exactly what you bargained for, you know that you often get what you pay for. If you're ready to invest in your business and the people you hire, then Toptal may well be the answer.