Nowadays, many companies are choosing to hire remote freelancers as opposed to in-house employees. In fact, 63% of companies today have started to rely on remote workers in some capacity.
Why? Well, there are many benefits involved—although there can also be some downsides. If you are smart about how you go about finding a freelancer, and take the necessary steps to establish good relationships, you can save time, money and access talent across the globe.
It's important that you know what you are getting into, so that you are able to effectively manage the expectations of all parties involved, and create a professional working environment that is conducive to high-quality communication and deliverables. Knowing these things could literally open up a world of opportunity for your company.
Let's get started.
#1: Your Only Cost Is for Completed Work
First and foremost, freelancers can save your company quite a bit of money.
How much? Client Point states that you can expect to save 20-30% annually, even at a higher hourly rate, just by saving on employee benefits.
If you choose freelancers over conventional employees, there's a whole host of financial savings such as:
Not having them on your payroll system
Not having to pay for benefits (e.g., health insurance, retirement, vacations)
Not having to pay for office space and supplies
Only paying for the work that they do, so none of your money is wasted on downtime
Sounds good, right?
#2: Different Rights than Permanent Employees
This is really the reason behind the aforementioned cost savings. But you should know that this goes far beyond salary and benefits: freelancers don't have the same rights as a permanent employee.
Freelancers also waive statutory rights such as protection from dismissal, minimum wage rights, and maternity leave.
This is good news for you, but not-so-good news for them.
Freelancers also don't contribute to your company headcount. In the United States, under the Affordable Care Act, companies must offer health care benefits if they have 50 or more full-time employees.
With freelancers, you don't have to worry about this becoming a problem. Remote workers are not actually considered employees so they can help you get work done without contributing to headcount—regardless of the hours they put in.
#3: Ability to Match Your Fluctuating Workload
One of the best reason for having a pool of go-to remote workers is for dealing with fluctuating workloads; freelancers are perfect for those busy spells when you're slammed with projects and could use a helping hand (or two or three).
Freelancers are also a terrific resource to have if you're on a time limit. On Freelancer.com, for example, you can search just for freelancers that are currently online. Which means that if you have a tight deadline, you can start vetting potential candidates immediately.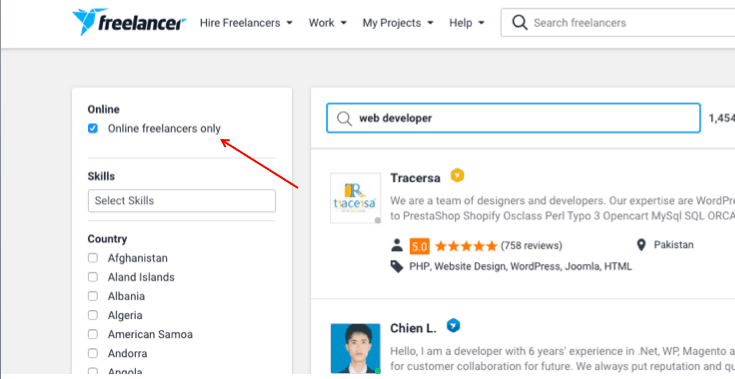 A good tip here is, if you know that you have a couple of busy months ahead of you, search for a freelancer whose skills match your needs and have an open conversation from them at the beginning about an ongoing relationship, so you know that they'll be available as things pop up over time. This will help save time from needing to craft proposals and vet candidates each time a new project comes up.
#4: Communication Needs Are Different
With a remote freelancer, you can't quickly stop by their office to check on how a project is coming along. In order to keep an open line of communication, and ensure that the final deliverable will meet your expectations, you'll need to be proactive about keeping in touch.
Communication and project management apps like Asana can help with this. Freelancer platforms such as Upwork also allow you to set up milestones, so that you can keep a project on track and course correct as needed.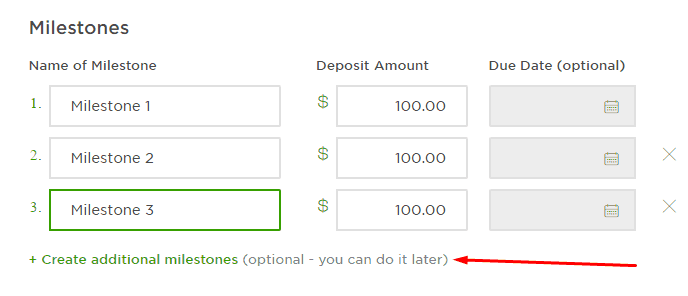 When you are used to working with full-time in-house employees, it's easy to forget that freelancers won't always be working on your same schedule. Clearly communicate your expectations at the beginning of your relationship:
Are they expected to be available for client presentations?
Are there certain hours that they need to be online during?
Is there a certain amount of time that you expect them to respond to an email/call within?
Who should they direct their questions toward, or receive feedback/approval from?
The more upfront and transparent you are with them, the more they will be with you.
#5: Unique Onboarding Process
Remember, when you first start working with a freelancer, they will not be familiar with your brand or specific way of working. It is often a good idea to have an onboarding session or packet of materials you can share, which will give the freelancer have a clear sense of what you are looking for, and a better chance of success.
Having in-house employees sign an NDA is standard practice, but this is something that you should also have in place for freelancers, especially if they are going to be accessing proprietary data. By outlining your schedule, rates, and expectations, you help ensure that your freelancer won't do a disappearing act mid-project.
#6: Global Reach Offers Benefits and Challenges
One of the best things about using freelancers is that you greatly expand your talent search. You are no longer limited to copywriters or translators that live in your zip code or are willing to make the daily commute to your office. This allows you to be more particular and specialized in your search, and find the candidate that is perfect for the job at hand.
That said, working with freelancers halfway around the globe presents its own unique challenges. First off, there's a good chance that they won't be in the same time zone as you, which, as mentioned earlier, is why it's important that you find ways to keep communication channels open and are clear about your expectations.
A number of freelancing marketplaces, including Upwork and Freelancer.com, allow you to filter your search results by location, meaning that you can find someone with the same working hours and who could potentially be present for client meetings or presentations, if you make this requirement known up front.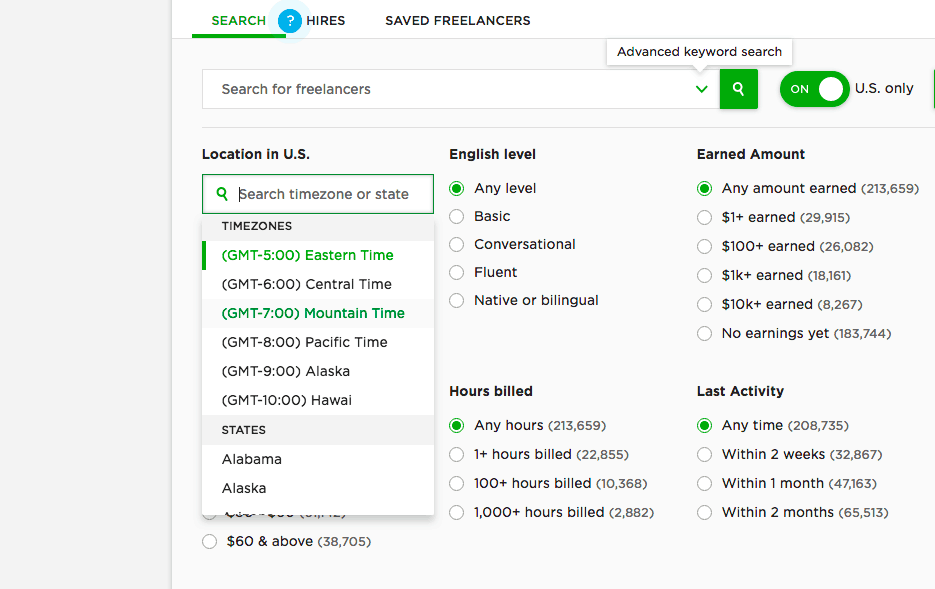 #7: Loyalty Requires Incentive
Freelancers are typically working with a number of different clients at once, and may not always be available to take on new assignments at a moment's notice or prioritize your revisions over a new client. Remember, because they are not a full-time employee, their first concern is their business, not yours.
Treat them well by providing fair pay, clear direction, reasonable deadlines, and advanced notice of upcoming projects. If you do so, they are likely to return the favor by making themselves available and delivering consistent, fast, high-quality work.
If you have a project that you believe will require an individual's undivided attention for multiple weeks, be clear about this up front and reimburse them accordingly—otherwise, they may need to look elsewhere to make ends meet. It's also a wise idea to have a few freelancers in your arsenal in case your go-to is not available or leaves your calls and emails unanswered.
Freelancers Are the Way Forward
All in all, there are many benefits when it comes to moving from in-office hires to freelancers. Not sure where to find them? Look to the best freelance websites to help you source and hire the perfect remote worker for your company. All you need to do is search for what you're looking for.
As well as being much more cost efficient than an employee, remote workers have special skill sets and save you time. If you're still unsure about whether to work with freelancers long-term, you can test the waters by outsourcing a simple task on one of the freelance platforms. I guarantee that it won't be long before you have a whole team of talented remote workers on board to help with your workload.
---
Sources
63 Percent of Companies Have Remote Workers — Yet More Than Half Do Not Have a Remote Work Policy (Why Not?): https://www.inc.com/brian-de-haaff/63-of-companies-have-remote-workers-yet-more-than-half-do-not-have-a-remote-work-policy-why-not.html
The Value of Hiring Freelance Contractors Instead of Employees: https://www.clientpoint.net/value-hiring-freelance-contractors-instead-employees/
What Employers Need to Know about the Affordable Care Act: https://www.irs.gov/affordable-care-act/employers/what-employers-need-to-know-about-the-affordable-care-act