A Job Board for Both Local and Online Services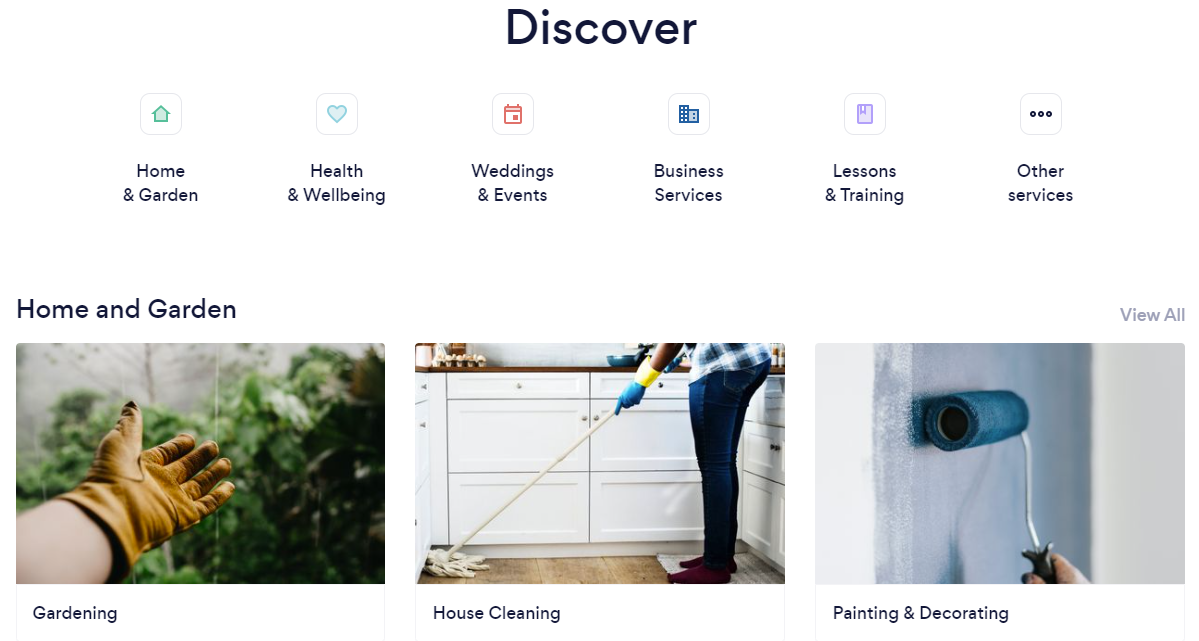 Bark operates in 11 countries, including the US, the UK, Ireland, Australia, and New Zealand. Customers (aka clients) post jobs, and the system "matches" them with available professionals near their area (for local services). It's up to the hirer to review profiles and request replies from suitable candidates.
Unlike similar job boards, Bark tends to feature more agencies and small companies than independent freelancers. You see, the platform charges professionals a fee to reveal the email and phone number of the interested client. Naturally, most freelancers can't afford to pay $5-50 every time they want to contact a hirer.
On the other hand, Bark's pay-to-bid system filters out freelancers who might be on the fence about your listing. You receive fewer, but better-tailored-to-your-business offers – at least, that's the idea.
Most listings on Bark are for one-off local jobs (e.g., painting). That said, professionals on the platform also offer long-term (e.g., counseling, personal training) and online (e.g., logo design, copywriting, marketing) services. The quotes I received were pretty reasonable, but for digital services, I'd still opt for a cheaper alternative, such as Fiverr or Upwork.
Like with all job boards, you should be extra cautious when hiring people through Bark. Professionals aren't vetted, there are no refunds, and you need to handle payment yourself. Read on to learn more about Bark and how it can help expand your search for hires.