Finding the best ones, those reliable professionals who are perfect for your needs, took time and resources.
You know they have other clients and their own business to mind (literally speaking). Of course, you're sure
your
new product is the coolest one in town. But tomorrow, your biggest competitor might launch something even more exciting.
How do you keep your best freelancers working for you?
To make the most of their skill set and keep them on your team, you have to keep them motivated and happy. And you are wondering how to do it. The answer to your question is simple:
offer them what other clients aren't.
Show your freelancers how important they are to your business. We put together a list of tips that are sure to help you and your freelancers build mutually fulfilling, long-term relationships. There is a solution suitable for your business, regardless of the size of your budget. Some ideas don't cost a thing!
1. Share the Big Picture
You are saying you want your freelancers to be part of your team. But do you really make them feel that way? Do they know your company's goals and values?
Do they understand the relevance of the tasks they are performing?
Most freelancers are hired to take care of a specific task, end of story. And, sure, you shouldn't disclose your strategy to every freelancer you contract (it's also common practice to
ask them to sign a NDA
). But once you decide to build a long-term relationship with one of them, share the big picture with them.
How You Get It Done:
Book a meeting. Have a friendly conversation with your freelancers about your company. It can be done through video chat if they are based far from you. Even if they have been working for you for a while, it's still worth doing. It's your point of view that they need to hear. But remember, this isn't the right time for tasks or complaints. It's an opportunity to make them feel they are an important part of your business.
Offer exclusive materials. Your freelancers have probably done some research about you and your company by now. But you might have useful materials not easily accessible to people outside your company, such as media clips and corporative videos. Send them to your freelancers, so they can continue to learn about your business.
2. Introduce Them to the Team
It took a while to build trust between you and your freelancers. Initially, they had been in touch only with you or with one or two other members of your team. Now, it's time to move forward and introduce them to everyone.
Give your freelancers the chance to get to know the people they are working with,
their backgrounds and expertise. They should be encouraged to ask for help and share their achievements with the team. This way, a team atmosphere can start to build up.
How You Get It Done:
Share contacts. With their permission, share your freelancers' contact details with other team members and vice versa. Allow them to keep in touch among themselves without your interference. A great way to do this is by adding them to your Slack's brainstorming channel, or to any other tool you use to communicate.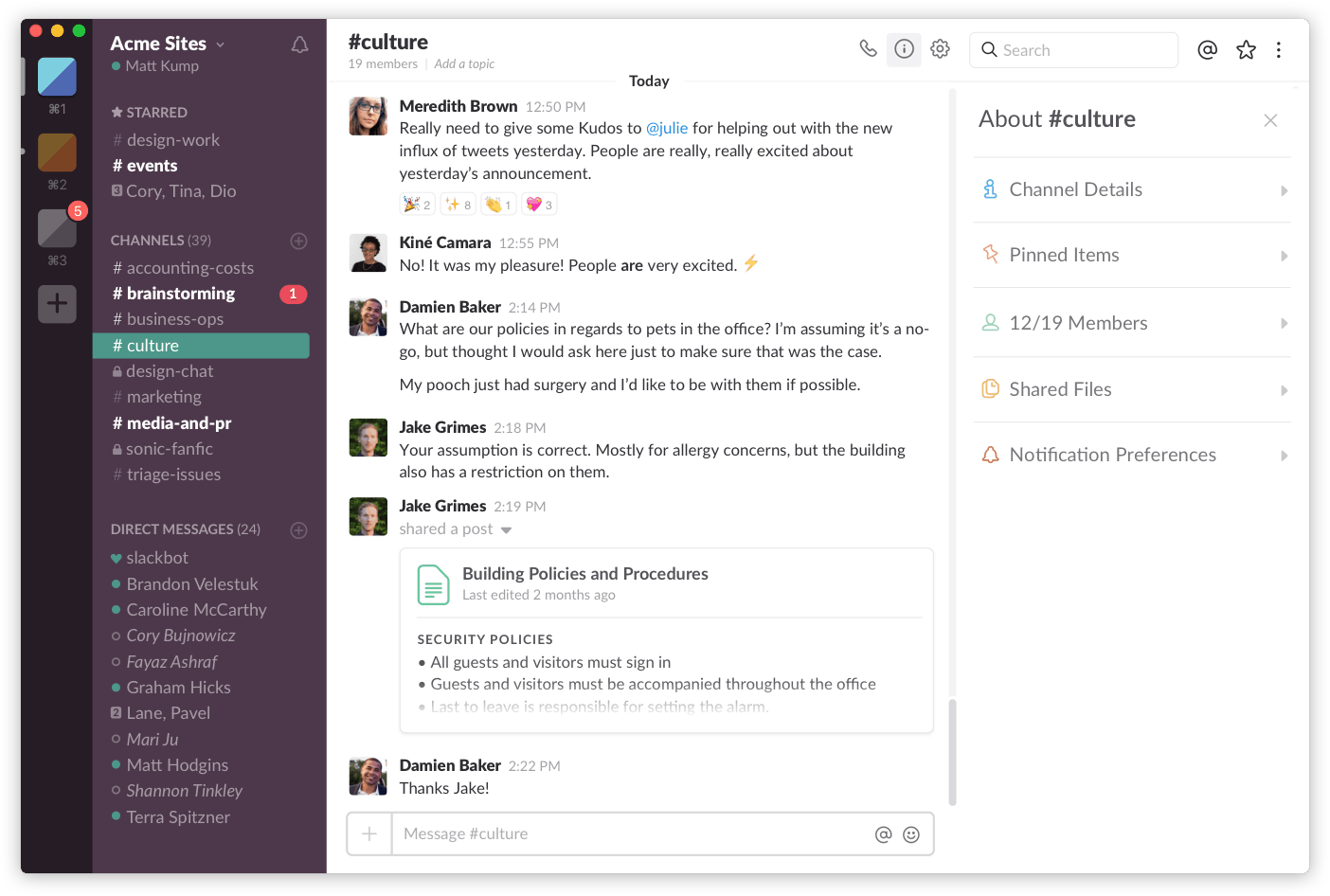 Let them work together. If your freelancers live near each other, suggest that they work together at a coworking space from time to time. You can book an office with WeWork, for instance, and let them use it during pre-established hours.
3. Have a Written Contract
It's easy to forget to draw a contract when you hire freelancers on
Upwork
,
Fiverr
,
Freelancer.com
, or another online platform. The platforms take care of the payment and create the impression that everything is under control. But it doesn't inspire the same confidence that a written contract will. Freelancers, just like any business owner, deal with ups and downs in their income. Some months, they have more clients they can manage, others they have close to zero. So, having a signed piece of paper confirming a long-term agreement will turn you into a VIP client.
But make sure that the terms are beneficial to them as much as to you.
If you have a freelancer you really like, and you can provide them enough work on a monthly basis, offer them an exclusivity contract – meaning, they ditch their other clients and work only for you. This means
your work is always top priority,
and you don't have to worry about the possibility of them working for your competitors.
How You Get It Done:
Use a template. If you have legal expertise, you will find several freelancing contract templates online that you can adapt to your needs. All you have to do is add any relevant information.
Look for legal advice. If you are unsure of how to write a freelancing contract, you are better off hiring a lawyer to do it for you. The right way varies from country to country, and only someone with experience can tell you whether the contract you are proposing is legally binding.
4. Offer Extra Financial Compensation
There is no denying that money plays a big part in motivation. A worker needs to be paid fairly to feel like the job is worth their commitment. But you will have to do more than this to keep your freelancers on your team. You should offer extra financial compensation based on their performance. How you will go about it depends on your industry and how much you can afford. For instance, it can be in the form of a bonus at the end of the year. Or a commission on sales generated by the freelancer's efforts. But if you don't have the budget to pay them extra, don't despair. One thing you can do is
make sure you always pay your freelancers on time.
The frustration of being paid late is something that most freelancers have to deal with at one point or another. Something this simple could become a big motivator to stay with your company.
How You Get It Done:
Inform them in advance. Let them know as soon as possible that they will receive a bonus if a certain goal is achieved. This will fuel their motivation throughout the days. (Of course, you can also surprise them with a bonus or a gift card for a job well done.)
Be clear about the goal. Stick with a SMART goal to prevent misunderstandings and disappointments: something specific, measurable, action-oriented, realistic, and time-based. "Sell more" isn't a goal. "Increase the sales of product A by 5% by September 2019" is a goal.
Be clear about the freelancers' role. There will be limitations on what your freelancers can do to achieve the chosen goal. So be clear about what they have to do to receive the bonus or commission.
5. Organize Meetups
Most freelancers work alone, either at home or in a coffee shop. But, like everyone else, they also need human contact. This is where you and your company can play a big part, by
creating opportunities for them to interact and learn from other people.
Organize meetups with your freelancers. Give them the opportunity to talk to you and other team members, either in person or online. But don't overdo it. You will find that
many freelancers work by themselves because they prefer it that way.
Still, the option should be there for them.
How You Get It Done:
Organize video conferences. Use tools to book audio or video calls with your freelancers. Skype is always an option, but Zoom is better for large teams, thanks its video conferencing tools – see image below. Use the time to brainstorm ideas and discuss new projects.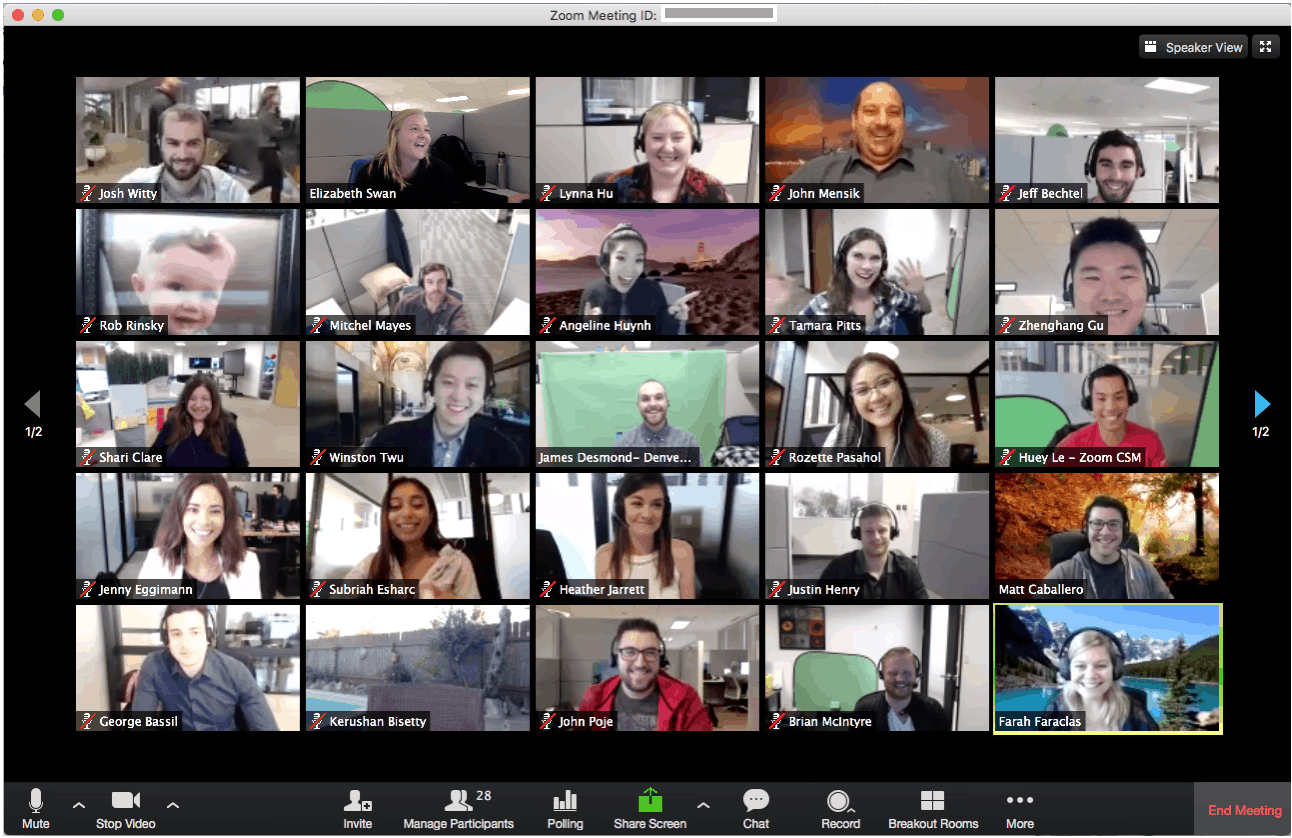 Run face-to-face meetings. Geography permitting, invite your freelancers to your office so they can do some work with you or participate in meetings. You could even take them out for coffee once a month.
Promote social meetups. Promote all-hands meetings in a relaxed location. This is an ideal moment to break good news, such as the goals achieved and the bonus amount.
6. Create New Opportunities
Creative freelancers, such as web designers, photographers, writers, and video editors, tend to experience a decline in motivation if they do the same type of job for long. So keep an eye out for
new projects, or fresh versions of the old projects, to keep them interested.
Remember – other professionals also want challenges and to know they will be needed in the long term. If you want to keep them onboard,
allow them to grow with your company.
Maybe you now have more customers, and you need them for more tasks. Or you added products to your portfolio that require different tasks done.
How You Get It Done:
Keep them informed. Let your freelancers know in what direction your company is growing so they can prepare for your new requirements. Reassure them that they will get more work from you if they do so. They might be willing to learn an extra skill to keep your business.
Keep yourself informed. Ask your freelancers about their skill set from time to time. Before going back to 99Designs to find a new freelancer to create a logo for a new product, ask your image editor if they can do it. They might have added this service to their belt since you hired them.
7. Give and Request Feedback
Feedback is essential to good business. More than that, it's crucial to keep motivation up. Your freelancers need to know what they are doing right as much as what they are doing wrong. This will allow them to learn from their mistakes and improve their strengths. But the other way around is also true. You also need to hear from them. Freelancing isn't new, but it has never been so common. And each person is different. No matter how long you have been doing this,
your freelancers can give you vital insights
about how to keep them on your team.
How You Get It Done:
Address each task. Give and ask for quick feedback after each task. It should be an informal chat, miles away from forms and ratings. Something as simple as "How was doing this task for you? Is there anything we should change to do even better next time?" will be enough to show that you care about getting things right.
Book a chat. Call your freelancers for a brief feedback conversation. Tell them you would like to hear their opinion about this and that. Be specific about the information you want to gather, or they might become defensive. And let them know what the call will be about beforehand. Some people need time to think to make a relevant contribution.
Organize a specific meeting. Once per quarter or per year, have a formal feedback meeting. Prepare an agenda and inform the general points that will be addressed. This is also a good time to make improvement suggestions.
8. Offer Free Training and Tools
Two things freelancers struggle with are training and tools. Not all of them have the money or the time to spare, even though they recognize the importance of staying up to date. And this is why
offering access to both will make you stand out among their clients.
You might be thinking that they aren't your employees and that training and tools are
their
responsibility. And you are 100% correct about that. You aren't about to give them the resources they should have to get their job done. But there are things you can offer without crossing this line.
How You Get It Done:
Check what you already have. Your business has some resources for its own maintenance. Would any of them be relevant to your freelancer? Maybe you already have a stock image service you can provide to your image editor. Or a Grammarly or AP Style license you can share with your writer.
Pay when the demand is yours. A complete Adobe Cloud Suite, for instance, can be quite expensive. And many freelancers, especially social media designers, are doing their job just as good using alternatives, such as Canvas or Pixelmator. But if you are now the one in need of something more professional, consider paying for it or, at least, sharing the cost.
Respect Your Freelancers' Individuality
You have a variety of resources available to inspire your freelancers and retain them within your team. You've just learned about the most effective ones in this discussion. However, the success of these efforts hinges on your ability to honor the individuality of your freelancers. Many people become freelancers because they lost their job and couldn't find a new one. But there is
a growing number of people that prefer to be freelancers.
And the reasons for this decision are many and reflect different lifestyles and expectations. If you want to build a long-term relationship with your freelancers, you need to forget stereotypes and see them as individuals. Spend some time getting to know them and understanding what makes them tick. Why am I saying this? Because some of the suggestions in this text won't work for all your freelancers in the same way. You must be prepared to
introduce changes slowly and adapt the ideas for each person.
This is how you are going to get them to see your company as their own.