It's a delicate balance
. Packing too much can make your bag unnecessarily heavy, waste precious space, and cost you extra at the airport. However, forgetting something essential can be even more problematic, especially if it is difficult to ship to your new location and can impact your ability to work. So what are the essentials and what can you leave behind? In an attempt to answer this question and give you the best possible advice,
we gathered a wide pool of responses from digital nomads across the globe
. Through Facebook groups, Reddit, and digital nomad forums, we asked them what gear they needed most, what they brought but didn't end up needing, and what they wish they brought but hadn't.
Don't Forget to Bring a (Microfiber) Towel: The Essentials for Nearly Every Nomad
While nomads' fashion choices may differ based on where they're from and where they're going,
the average nomad requires pretty much the same types of things
to ensure they're able to work comfortably, no matter where they are. There will obviously be some variation depending on where you're going, the type of work that you do, and your personal preferences. But according to the nomads we spoke with, these are the items you don't want to be stuck without:
Key Items
Important Documents: These include your passport, a photocopy of your passport, and any other documentation you may need for working or obtaining a visa (e.g., a copy of an onward flight ticket, credit cards, bank statements, marriage certificate, etc.).
Multiple Credit Cards: This helps to ensure that you'll never be without a means of accessing your funds. With multiple cards on hand, you can leave one behind in your hotel, bring one with you, and, if one is stolen, lost, or expired, you'll still have access to your funds.
Electronics
A Laptop: This one is pretty obvious, as it's just about impossible to be a digital nomad without a working computer.

A Smartphone: From Google Translate to GPS and WhatsApp, a smartphone has many features that are indispensable for any traveling worker. Being able to stay connected and be available to clients is often crucial.
Charging Cables: While most types of cables will be available abroad (e.g., micro USB, USB-C, etc.), some cables—especially for laptop chargers—may be exceedingly difficult or impossible to find, particularly in certain locations.
One digital nomad that I spoke to had recently swapped his Microsoft laptop for a Mac. He's not a huge fan of Apple products—he made this very clear—but after having an incredibly difficult time trying to replace the charger after his stopped working, he said he'll always choose electronics that can be more commonly found abroad Pro Tip: Try to avoid electronics that have exclusive chargers that cannot be easily replaced. Or, if you can't part with your beloved phone or laptop for one a more common model, don't forget to pack extra cables.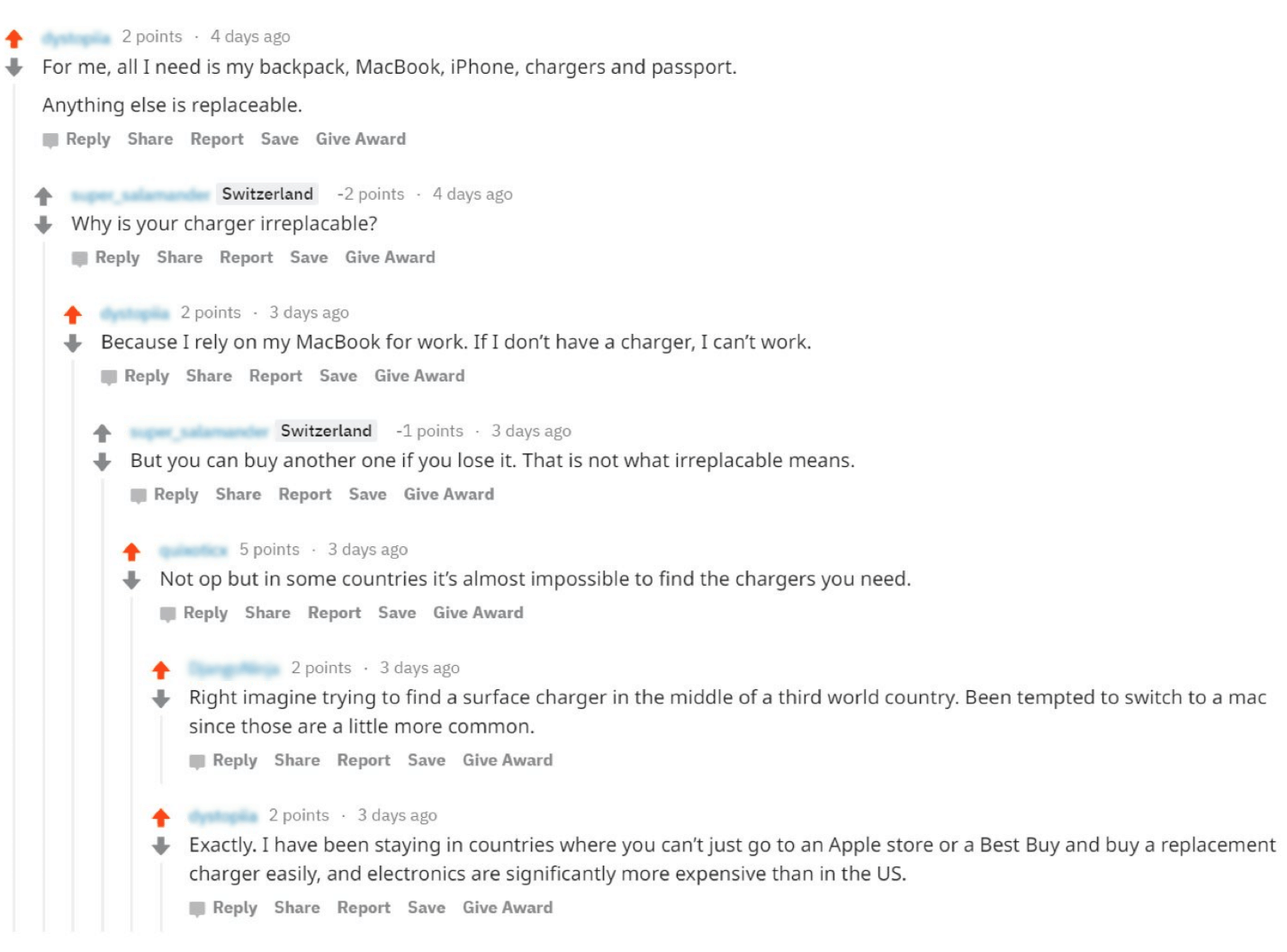 Universal AC Power Adapters: These can be found abroad as well, but to be safe, you should keep at least one in your backpack. A universal adapter will ensure that you can charge your electronics in local power sockets. Some nomads advised that it's a good idea to carry multiple adapters, as you'll often have several devices that will need to be charged simultaneously.
An External Hard Drive: Even if your laptop has an extraordinarily large hard drive, it's still a good idea to have at least one small external hard drive, or flash drive, on hand. These can be useful if you need to transfer large files or if you need to have something printed.
A Power Bank: While this is an important item, you'll need to keep a few things in mind: Always keep power banks in your carry-on, as they are not permitted as checked luggage. Also, any power bank that exceeds 100WH or 27,000 MAH is not allowed on an airplane.
While I was living in Southern Cambodia, there were sometimes power outages that lasted all day—seriously, up to 14 hours. Having a power bank was literally what kept my computer running and my deadlines met. But then, I made the mistake of putting it in my checked luggage on a flight to China. When I was unpacking in my hotel later that night, I had a note from the airline saying that the lithium batteries had been removed, and informing me of the airline's policy. Pro Tip: Before getting on a flight, always check the specific airline's policies and restrictions. These regulations tend to be fairly universal, but there may be some variance between airlines, so don't just assume you know what will be okay
An External Mouse: Many nomads prefer an external mouse over their laptop's touchpad, particularly if their remote work includes graphic design or programming.
Multiple Internet Connection Methods: Some nomads need no more than a mobile hotspot. However, many still opt for a separate MiFi or mobile hotspot device to ensure they can get connected.

Headphones: These are nice for long bus rides or noisy coffee shops – but if your job has audio requirements, such as teaching or video editing, they are an absolute must.

Bluetooth Speakers: This little contraption is a smart thing for music fans to bring along.
An E-Reader: This is particularly important if you like to read a lot, as it's far easier to carry than a stack of books

A VPN: While not technically an item that you can put in your backpack, a virtual private network, or VPN, can be extremely useful for travelers. For instance, in countries with heavy internet censorship, you can use it to gain access to the websites you normally visit.
This is another opportunity for others to learn from my mistakes. After logging into my PayPal account a few times from different countries, I was locked out of my account. This caused some pretty major issues when it came to getting paid by my clients. Since I had given up my U.S. phone number, I had no way to reactivate my account. Long story short, using a VPN could have saved me a huge amount of time and stress—not to mention, I could have been enjoying my Netflix and Spotify subscriptions! Pro Tip: Consider an international phone plan so you will be able to keep your home number while still being able to use your phone abroad. T-Mobile's Simple Choice plan provides unlimited data coverage and texting for the majority of countries.
A Flashlight: This can really come in handy. You never know what the lighting situation will be like in your next temporary home.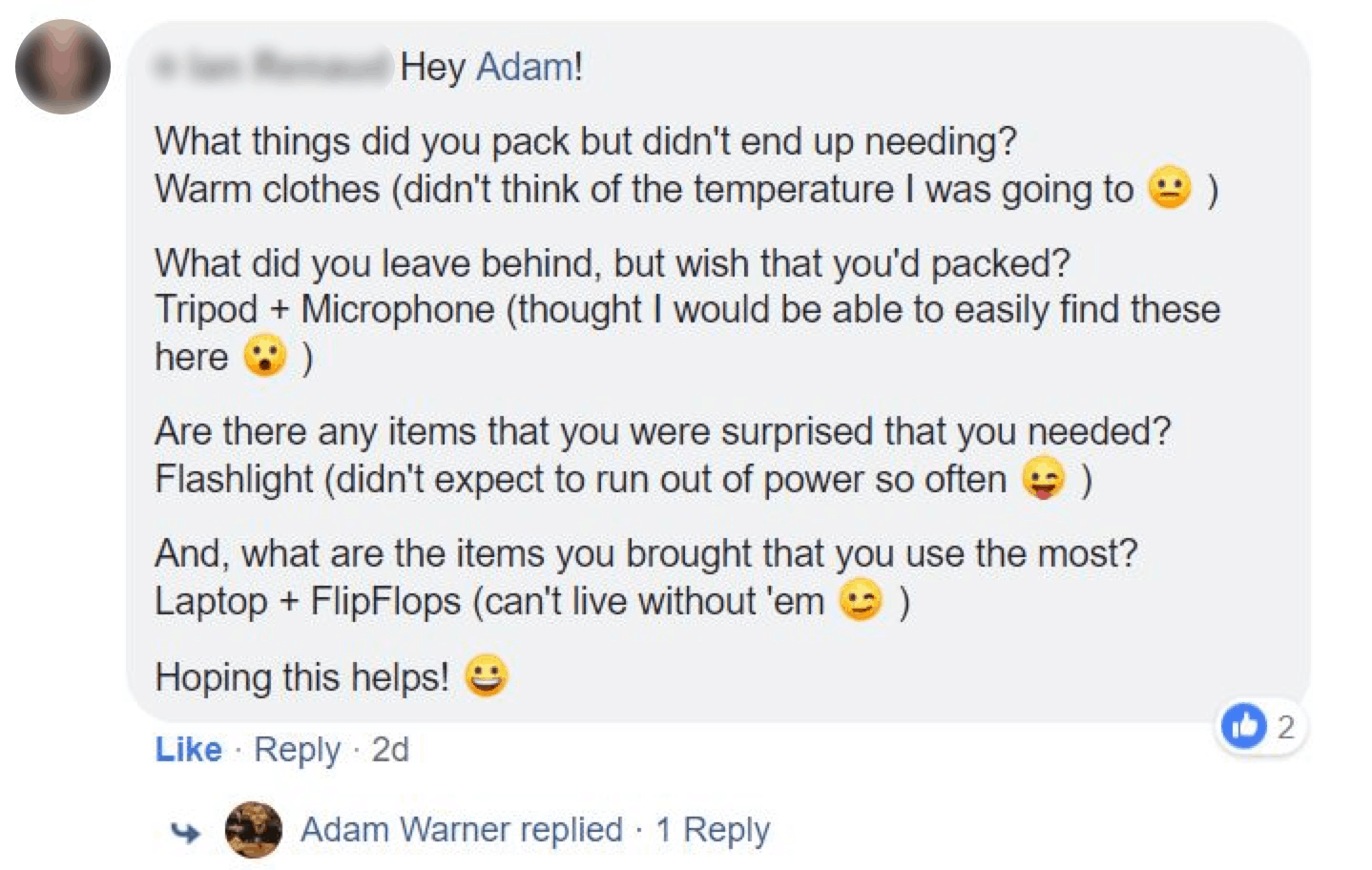 Toiletries
Your Favorite Brands: While most things can be bought abroad, we all have our personal preferences. If there's a specific brand you strongly prefer, keep in mind that it might not be available abroad.
Medications: It may not be possible to bring your prescriptions for the entire trip, but try to bring at least a few months' supply so that you have time to secure a source in your new location (this includes prescription lenses).
A First Aid Kit: This was a common response from many nomads (myself included). Easy access to the tools to quickly patch up a wound is pretty important while on the road.
Sunscreen: While available in most places, sunscreen is more expensive and harder to find in many countries. If you want to stay protected on those tropical beaches, don't forget to pack a large bottle.

Insect Repellent: Having a small bottle of bug spray is a good idea for any traveler, particularly if you plan to go to a location where you need to worry about Zika or malaria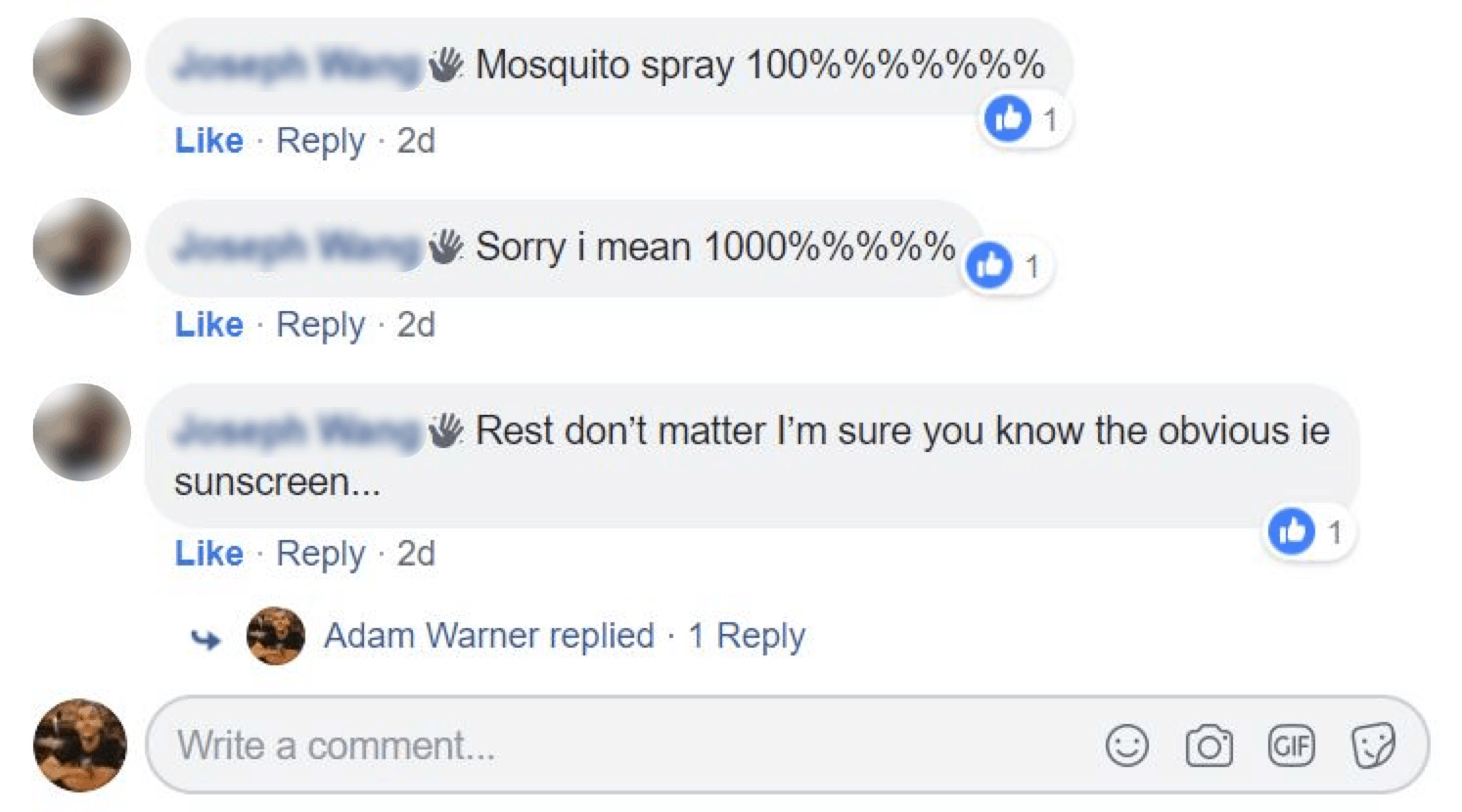 Additional
Hard-to-Find Sizes: If you're 6'4" and planning to move to SE Asia, you might have a difficult time finding clothes and shoes that fit you. Consider packing extra items.
As a guy who stands at 5'9" and wears a size 10 shoe, I would never be considered a "big guy" in the States—but I am in Thailand! One digital nomad we spoke to—who looks like he could have been a pro footballer—said that not packing enough clothes was his single biggest oversight during his travels. He had to make a trip to a major city just so he could buy a few extra t-shirts. When those wore out, he had to go through the expensive and stressful process of having some higher-quality clothes shipped from home Pro Tip: If you find an item of clothing that you can't live without, consider buying a few in different colors. In many developing countries, clothes are inexpensive, but they will also wear out very quickly. One of my best investments was a few high-grade moisture-wicking and anti-odor shirts that I can wear for a few days in a row.
A Pen and Notepad: While easy to find in any country, it's still a good idea to always have a pen and paper handy!
A Sleeping Mask: There are good reasons why so many respondents included this on their packing lists, whether it's traveling by bus or plane, or sleeping in a hotel with thin curtains.
Earplugs: These will come in handy during a long bus trip or if you happen to book a hotel on a noisy street. Whether you are blocking out roosters, motos, or construction, earplugs can be an excellent tool for ensuring a good night's rest.
A Comfortable Pillow: While this may sound excessive, quality pillows are rare in many countries, and especially in more budget-friendly accommodations. Therefore, some long-term nomads may choose to include this on their list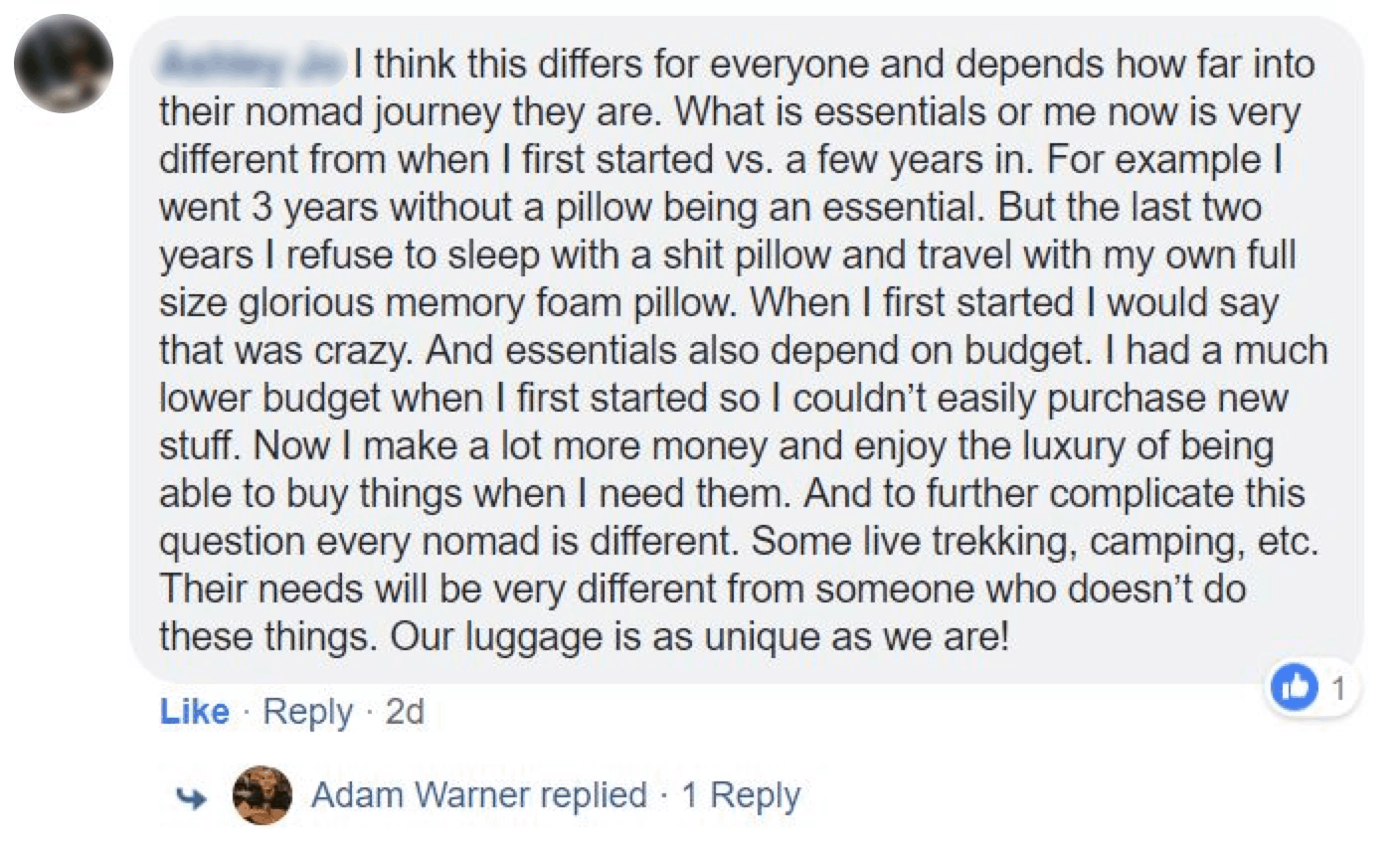 A Light Cotton Sheet: This can keep you warm on a bus ride, or cover up questionable bedding in a budget hotel
Microfiber Towels: They're light, dry quickly, and can pack up small compared to regular towels.
A Laptop Case: Since your laptop is going to be receiving a lot of use and abuse, make sure you keep it safe.

An Ergonomic Laptop Stand: These convenient little tables are the perfect size for a laptop, and can fold into various positions. They can make working far more comfortable, eliminating the unhealthy urge to slouch or lean for hours on end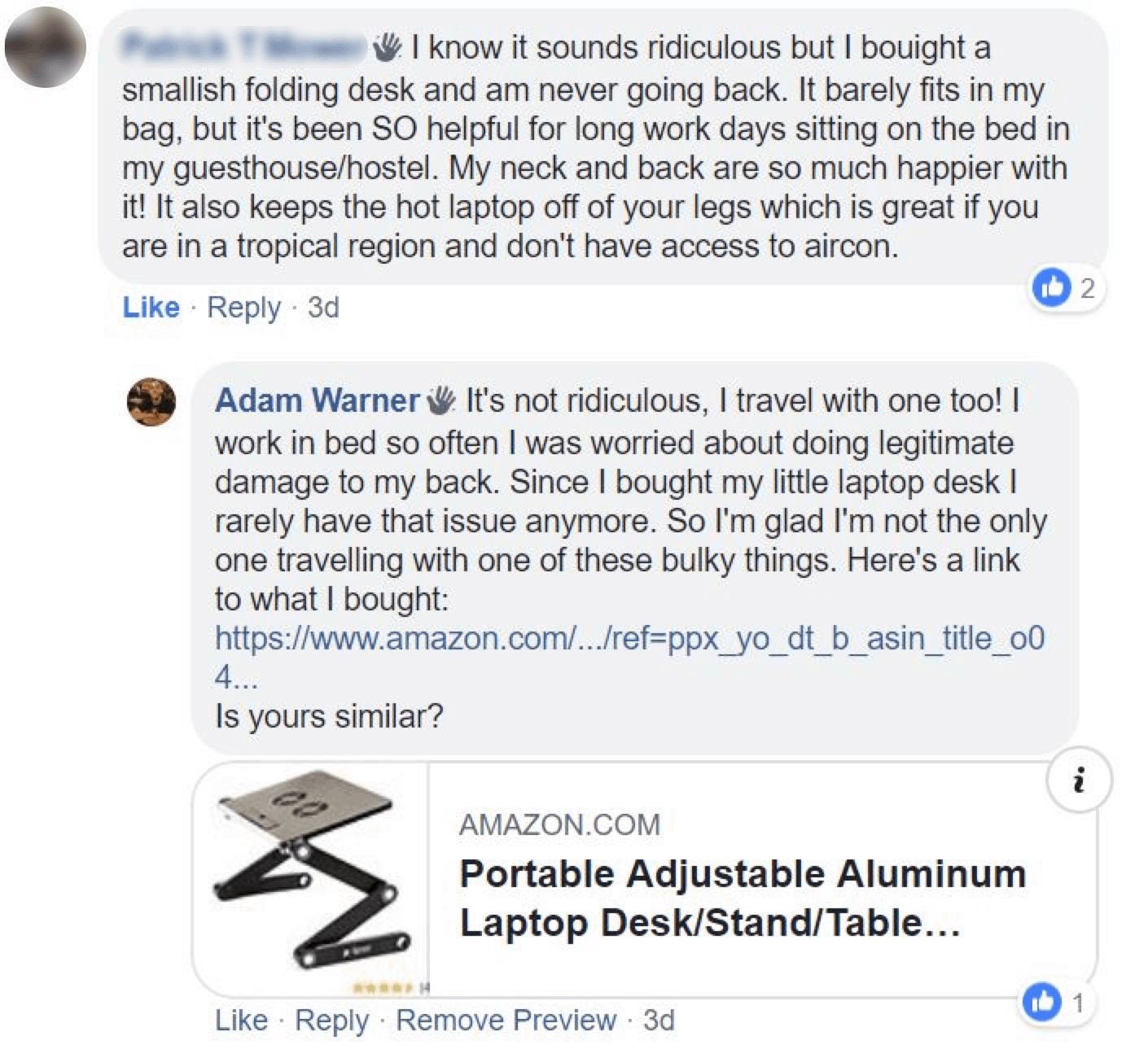 Exercise Equipment: If fitness is important to you, then it's smart to keep that it mind while packing your bag. Several respondents stated that they regularly use a yoga mat or resistance bands while traveling.

A Backpack Cover: Not only can this deter thieves, but it can help you identify your backpack quickly, and protect your gear from rain.
All That You Can Leave Behind
While no one likes to admit it, most of us have overpacked for a trip at one point or another. When a trip is six or seven days long, that's no big deal—you haul your huge bag to your hotel, unpack, and enjoy the rest of your vacation. But this isn't the case for digital nomads. Our trips can last years, not days.
Lugging around a bunch of unnecessary stuff isn't just a hassle, it's an absolute nightmare
. The most common items that nomads said were better left at home or in the storage container include:
Things That Can Be Bought Along the Way: One of the most common pieces of advice we heard was that you really don't need to worry too much about the things you pack. It sounds obvious, but people around the world use pretty much the same things you do. You'll either be able to find it, or you'll realize it's not as important as you thought.
We spoke to one nomad who—like so many of us—had seriously overpacked when first heading out. At the airport, she discovered that she was going to be charged an extra $100 for her overweight luggage. Instead of paying the fine, she essentially left an entire bag in her home country, and just put that money toward buying the additional items as she needed them. This turned out to be a great decision, as she has needed far less than she had originally thought Pro Tip: As one seasoned nomad put it: Bring everything that makes you feel comfortable on the first trip, and on the second trip, leave half of it behind.


Potentially Messy Bottles: Nothing is worse than opening your bag and discovering that a big bottle of shampoo or lotion has burst all over your clothing. Either leave the big bottles behind, or make sure they're securely wrapped.
A Locker Lock: Unless you're planning on staying in hostels, chances are you won't need a combination or padlock. They're heavy, and you can easily purchase one abroad.
Wrong/Excessive Clothing: From business suits to heavy jackets, many nomads recommending leaving the wrong type of clothing for the destination behind.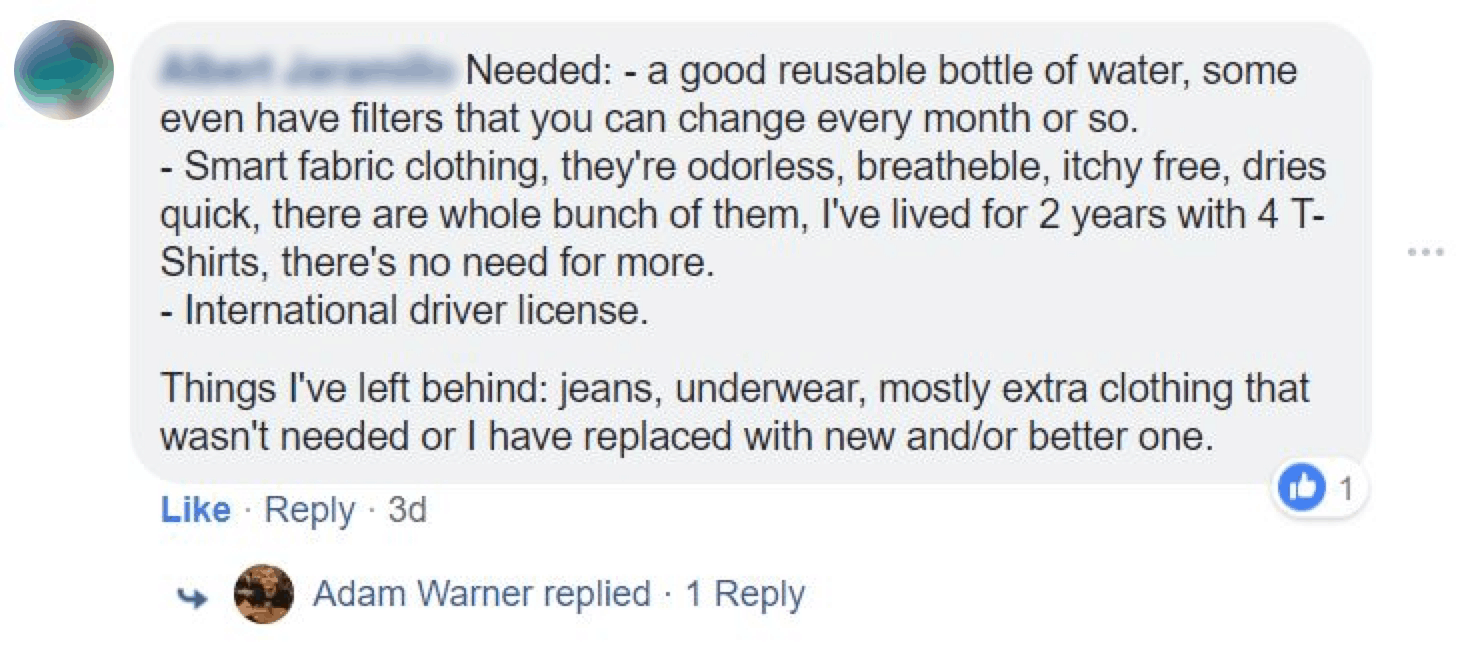 Paper Books: These take up too much space, considering that technology allows you to virtually carry an entire library.
Supplements: We heard from some nomads that the health and workout supplements they brought with them turned out to be a waste of space, or could be easily purchased as needed.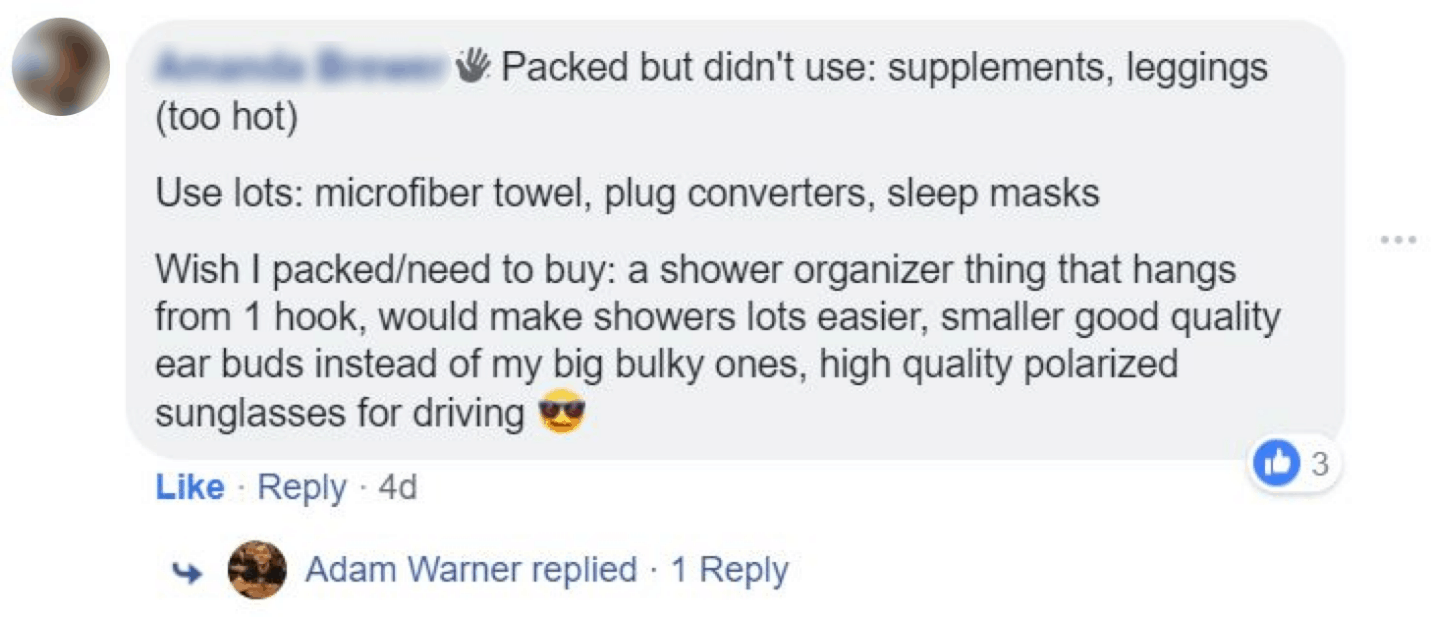 Heavy Towels: These take up too much space and are often provided by your accommodations. Stick with a small microfiber towel, and leave the big cloth ones behind.
Excessive Snacks: One of the joys of traveling is sampling the delicious—and often very inexpensive—food from different cultures. Bringing a bunch of food from home is probably unnecessary, unless it's something you really can't live without.
Too Much Makeup: While this ultimately comes down to personal preference, a couple of nomads recommended leaving the full makeup bag at home.

Flashy Jewelry/Watches: There's no better way to make yourself a target of theft than by wearing thousands of dollars worth of fancy jewelry.
After a bad experience having her engagement ring stolen, one woman said she never travels with jewelry anymore. Instead, she'll typically buy something from each area she stays in. This way she can still accessorize, while also supporting the local community and getting some amazing souvenirs along the way. Most importantly, she's not drawing unwanted attention to herself Pro Tip: When traveling to certain areas, women might want to consider wearing a plain band on their ring finger, regardless of whether or not they are married. Particularly if traveling alone, this can help ward off at least some unwanted male attention
Expensive Sunglasses: If you don't break them, you'll probably end up losing them, as life on the road makes holding onto a pair of sunglasses for longer than a few months difficult for most. Save yourself some disappointment and bring a pair you don't mind losing.
Needs by Destination
After reading all the responses from digital nomad groups across the globe, it's easy to see that while most of the deemed "essentials" are the same, the most significant differences were in clothing, and other items related to the types of activities that each region offers.
Destination:
Must-Have Items Include:
Playa Del Carmen, Mexico

Camera equipment
Linen clothing
Sun hat
Wet shoes

Tarifa, Spain

Windsports equipment
Sun lotion/aloe vera
Versatile clothing
Beach bag

Da Nang, Vietnam

Multiple ways to connect to the internet
Bug spray
Moisture-wicking clothing
UV protection glasses

Auckland, New Zealand

Chapstick
Wool socks
Multi-weather jacket
Thermal shirts

Bogota, Colombia

Filtered water bottle
Anti-diarrhea pills
Hiking shoes/sandals
Crossbody purse

Athens, Greece

Bathing suit cover
Underwater camera
Light jacket
Flats or sandals
Travel Light, Live Light: A Final Note
We received a range of responses that exhibited some variation, but the majority centered on the types of items that can contribute to maintaining uninterrupted work days. Your desired lifestyle, preferred location, and chosen profession largely dictate all other aspects. As humans, we tend to overthink these things and try to plan for every possible circumstance. But as a digital nomad, one of the most important lessons that you can learn early on is that the unforeseen will always happen.
It's best to be as flexible as possible, and remain both opportunistic and optimistic
. Having a backpack filled with the essentials, a few comfort items, and not much else is ideal for this lifestyle. Now it's time to figure out what is most important to you and your trade, and start your trip packed like someone who has been doing this for years!