According to a recent study conducted by the freelance giant Upwork, as many as
one in three Americans earned at least part of their income from freelancing in 2018
. The continual growth of the freelancing industry has been driven by the younger generations, as
more than half of all freelancers are either Millennials or from Gen Z
. This trend makes sense for a
variety of reasons
, with
92% of Millennials reporting an interest in remote work, and 43% of companies that use freelance workers claiming that they save a minimum of 20% in labor costs alone
. But making this transition can be risky, and it takes time to build up enough of a reputation as a freelancer before you can start making a legitimate income. Therefore,
a good place to start in this field is to take on a few freelance clients in addition to your traditional full or part-time job
. This will allow you to establish yourself as a freelancer, get familiarized with the process, and most importantly, learn whether or not it suits you before taking any drastic steps, such as quitting a stable day job. All this being said,
there are some serious legal and logistical concerns that need to be considered before taking on your first projects
. Depending on a number of factors, from your employment contract to tax issues, there are several hurdles that anyone considering a second job as a freelancer should be aware of.
Check Your Employment Contract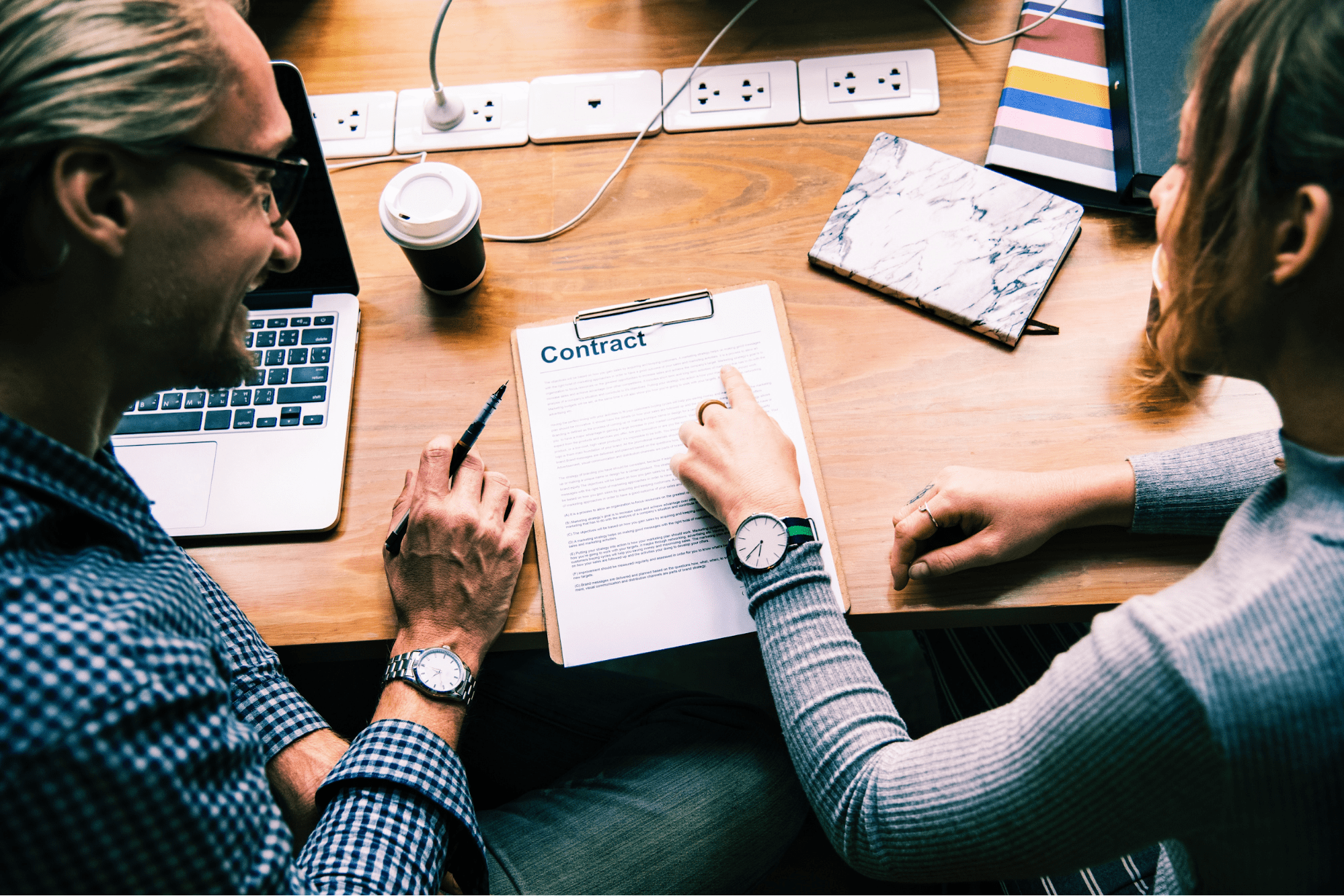 The first thing that you should do prior to starting any freelance projects is to carefully go through your employment contract
. This important document may put conditions upon, or possibly even restrict you from working with other organizations. There are several different clauses that a contract may include that you should be aware of.
Breaching your contract could cost you your job, cause you to lose valuable benefits, and potentially even get you sued by your employer
, so when looking over your contract, check for the following:
Look for any clause—often called a non-competition clause—which could restrict your ability to work with clients that could be perceived as a competitor to your current employer. These clauses can go so far as to restrict you from working in certain geographical locations, using specific skills, or performing any service whatsoever for a competitor. So while this clause may not totally prevent you from freelancing, it could severely limit the projects you're able to take on.
Some contracts may prevent you from taking on any additional positions that would interfere with your ability to do your primary job. This means that if your work performance suffers, or you're using company time to complete a freelance project, then you may be in breach of contract.
Generally, it's safe to assume that your contract won't allow the use of any company supplies, software, or equipment in order to complete outside work.
Check if your employment agreement forbids you from working with any of your employer's current, or even past clients. If this is the case, it is often referred to as a non-solicitation or non-dealing clause.
Most employers will have had you sign a non-disclosure agreement (NDA), meaning that you should never share any company information with freelance clients you pick up.
Your contract may also contain a clause that would require you to disclose any outside work you do with your employer, or possibly even require you to receive your employer's permission to take on additional jobs
If your employer has a strict no-moonlighting policy, you may be out of luck when it comes to picking up additional employment through freelancing or other means.
These clauses are more common for certain positions than others, but
they're especially prevalent in fields where you're trusted with any secret or proprietary information
. If this is the case with your position, it's highly likely that your contract will include a clause forbidding you from working with any clients that could cause a conflict of interest, or be deemed inappropriate based upon being in a similar industry.
Be Aware of Taxes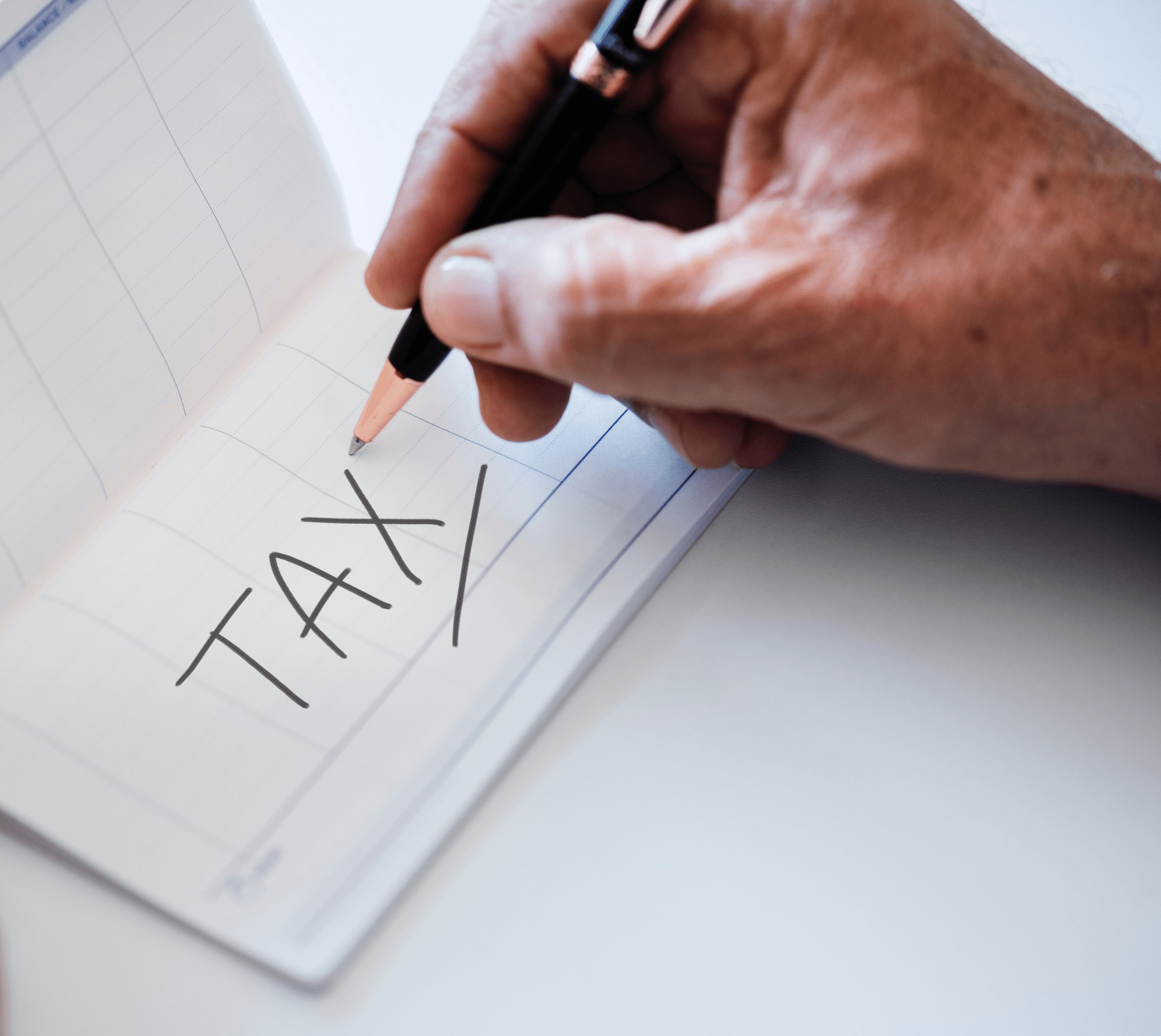 If your contract allows you to take on freelance positions, next you need to be aware of how this could affect your taxes.
While tax regulations can vary greatly from one country to the next, it's fairly standard that you're required to claim any income earned above a certain amount
. Seeing as you're already working, chances are that any additional income earned through freelancing will need to be claimed and taxed.
Freelancers are taxed pretty much the same as small businesses, and are considered self-employed independent contractors in most places
. Therefore, depending on location, you'll likely be considered a sole proprietor, unless you've established a single person limited liability corporation (LLC), in which case you'll be taxed slightly differently.
Knowing the intricacies of the tax laws in your country of residence is absolutely vital in order to avoid any legal issues when working as a freelancer
. Another thing to be aware of is how the additional income could affect your tax bracket.
In many places, the additional income brought in from your freelancing gigs could push you into a higher tax bracket, greatly affecting your tax rates
. You may also be required to inform the tax branch of your local government of your intentions to start a small business as a freelancer. Knowing what your legal responsibilities are when it comes to taxes is important if you wish to avoid any potentially serious issues down the line.
Learn the Top Freelancing Platforms
Once you're certain that freelancing won't cause any conflicts with your current employer, and you understand the intricacies of your tax situation as an employed freelancer, you're ready to start looking for clients. By reading through reviews of the
best freelance platforms
available, it's easy to quickly ascertain those that are worth your time, and those that will waste it. Although,
for the average freelancer, the three best platform options are usually Upwork, Fiverr, and Freelancer.com
.
Upwork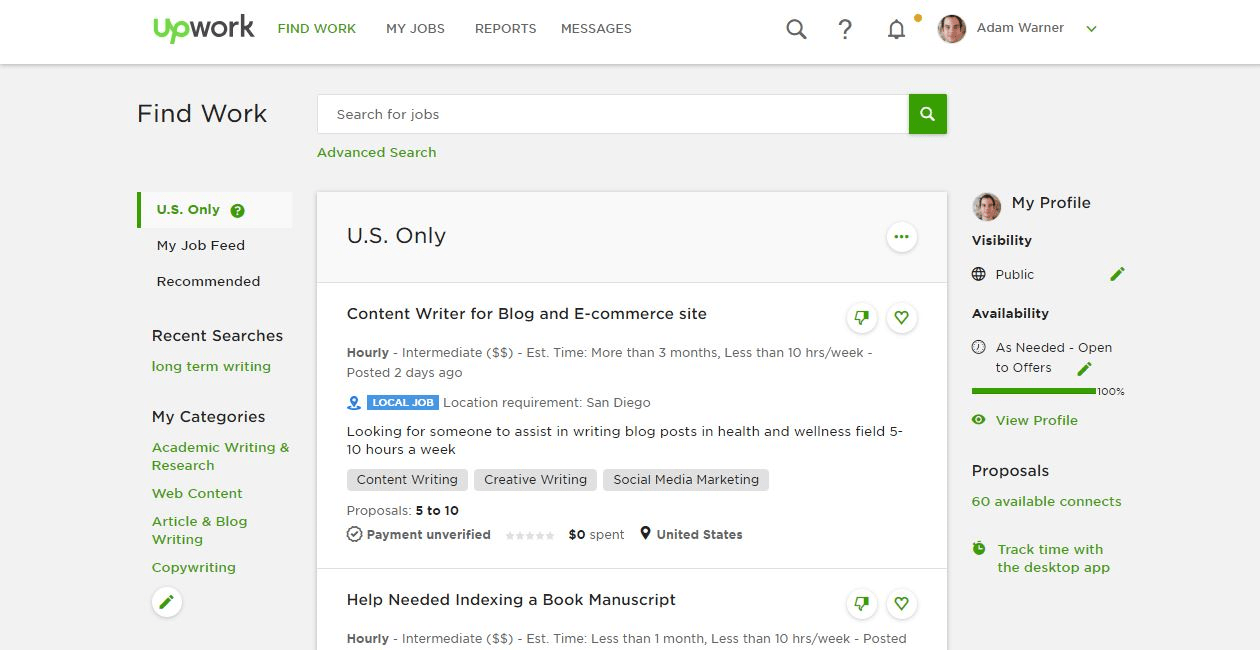 With twelve million registered freelancers and five million clients, Upwork is probably the best available option for most freelancers
. This is in part due to Upwork's fairly strict screening process, which only allows freelancers to form new accounts when there's a genuine need for work in their respective category. This aspect greatly contributes to balancing the competition; however, it can pose challenges for certain freelancers aiming to become part of the Upwork team. If you encounter difficulties with Upwork, you might find the following two platforms more suitable for your needs, especially in the beginning. If you want to learn more about
Upwork
, check out our
expert review
or visit their​​ website. ​​
Fiverr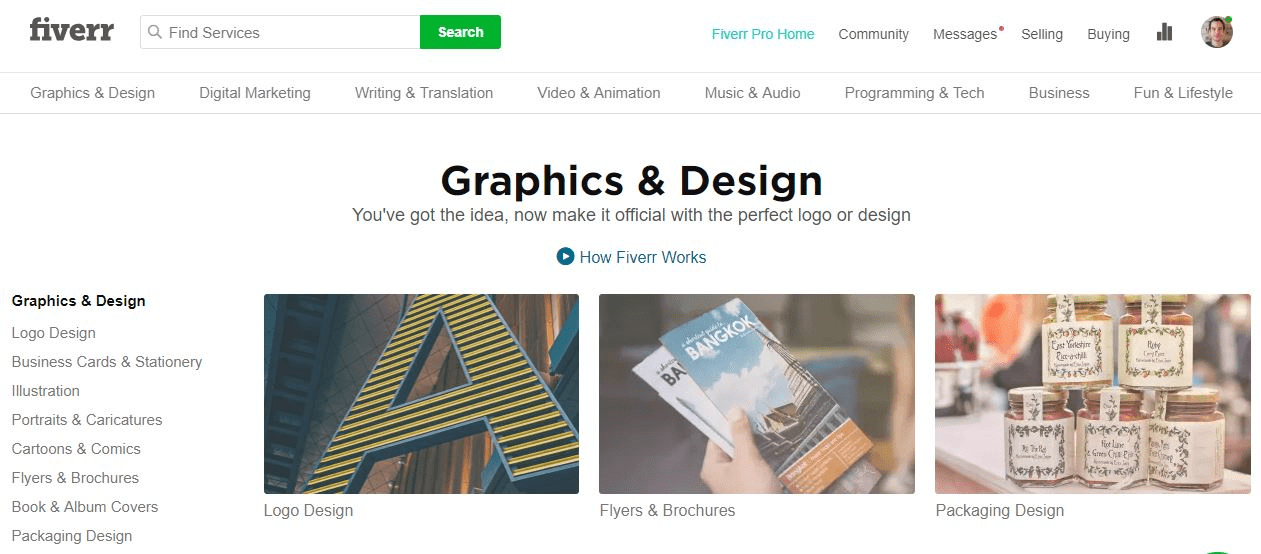 Fiverr works slightly differently than the other popular platforms.
Here, a freelancer will list their services, price them, and clients are expected to surf through the options to find the worker that best fits their needs
. This highly competitive marketplace allows freelancers to list just about any skill imaginable. This has made Fiverr one of the more interesting platforms to surf through, and gives freelancers the opportunity to get creative when it comes to making listings. If you want to learn more about Fiverr, check out our
expert review
or visit their​​
website
. ​
Freelancer.com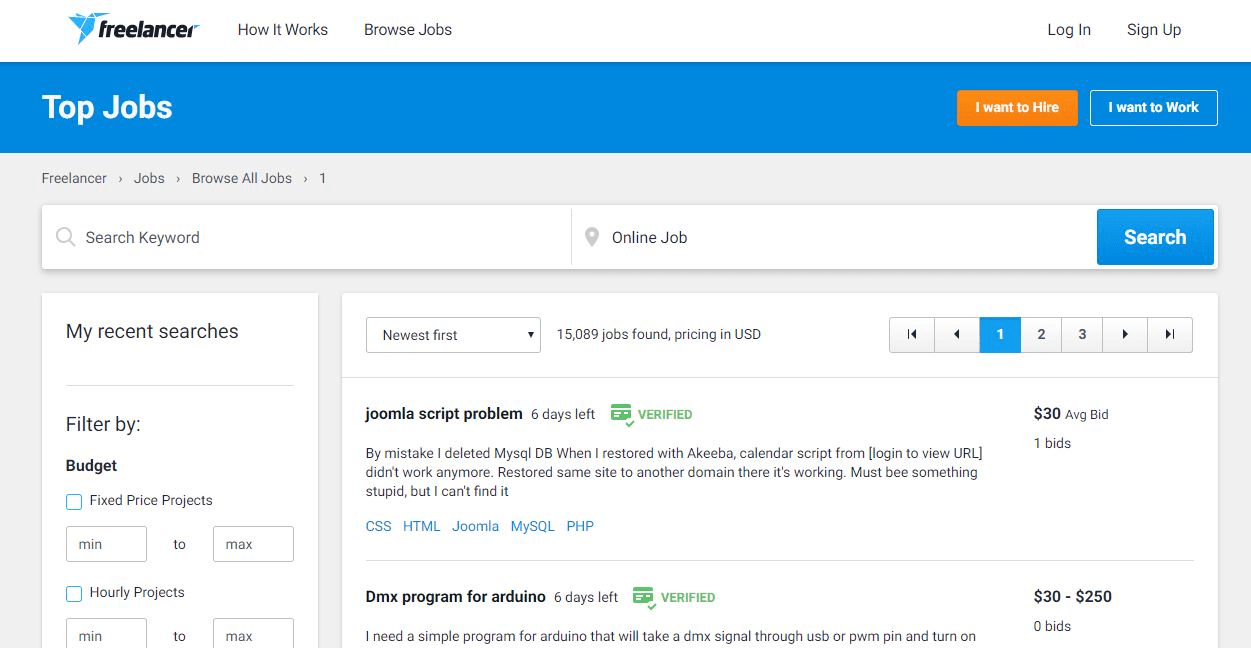 With over 30 million active freelancers and less than half as many jobs posted (14.9 million), Freelancer.com is one of the largest and most competitive marketplaces available. While they do have more jobs available than other platforms, there are also more scammers and misleading listings. Due to this,
Freelancer.com can be a bit more difficult to navigate than some of the competing platforms, such as Upwork, but they still have some great projects available for those willing to take the time to look
. Often used by individuals that are having difficulties being accepted on Upwork, Freelancer.com isn't always the best place to find work, but it's also far from the worst. If you want to learn more about Freelancer.com, check out our
expert review
or visit their
website
.
Maintaining a Healthy Work-Life Balance
One of the biggest issues faced by many people who take on freelance work in addition to their normal positions is a difficulty in balancing their time
. When you get off of work, the last thing that most people want to do is to start laboring on another project. This can get exhausting, cut into your sleep, and—if it affects your performance at your day job—could even cause you to be in breach of contract.
Luckily, there are countless methods you can utilize to better manage your time, such as taking advantage of one of the many great productivity apps designed specifically to help freelancers
. Also, try and take on projects that you'll enjoy, so they feel like less of a burden to complete.
Just be careful not to take on too much at once and to start slow
. See how long you take to complete your first few projects so you have a better idea as to how much you can realistically take on with your available time. Just
don't forget to take time for yourself every now and then
, and you'll soon figure out a method that works best for your schedule.
---
Sources
https ://www.slideshare.net/upwork/freelancing-in-america-2018-120288770/1
https ://www.forbes.com/sites/abdullahimuhammed/2018/07/31/four-statistics-showing-how-business-can-benefit-from-the-gig-economy/#106d1f8752fa
https ://www.statista.com/statistics/531012/freelancers-by-age-us/
https ://www.themuse.com/advice/7-steps-for-taking-on-freelance-projects-without-pissing-off-your-boss
https ://www.crunch.co.uk/knowledge/tax/freelancing-side-tax-implications/
https ://www.jobsite.co.uk/worklife/beware-restrictive-covenants-contract-employment-restrict-options-move-jobs-10827/
https ://www.bizfilings.com/toolkit/research-topics/office-hr/do-you-need-an-employee-moonlighting-policy-to-protect-your-business
https ://www.adp.com/spark/articles/2018/09/noncompete-agreements-for-freelancers-everything-you-need-to-know.aspx#
Image Credits
https ://unsplash.com/photos/UqLV5o9h3ZQ
https ://unsplash.com/photos/__Pqwk4Nj3M
https ://unsplash.com/photos/BB7gHAsnQY8