Scroll down to learn how you can hire an expert logo designer for just $5.
If you want to put your creative skills to use, I'll also share my recommended DIY tool. But first, get some fresh ideas from my favorite wrestling logos from around the web.
9 Best Wrestling Logos
How to Hire a Great Designer for a Great Price
Getting a wrestling logo designed by a professional sound like the expensive option, right? Well, not if you use Fiverr. Fiverr is an online marketplace connecting budget-conscious customers with professional freelancers from around the world. Fiverr services (known as "gigs") start from $5. These include professional logo design, and projects are often delivered in days.
When we wanted a new logo for Website Planet, my colleague researched and tested a bunch of popular design services, including Fiverr. I was blown away with the results! Find out how each service performed in his
detailed comparison of logo design services
.
Finding a Designer on Fiverr
Want to have a browse and see what sort of designers are on Fiverr? You don't even have to sign in to check out freelancers' profiles.
Simply go to the Fiverr homepage
 and type in a relevant keyword in the search bar (e.g., wrestling logo)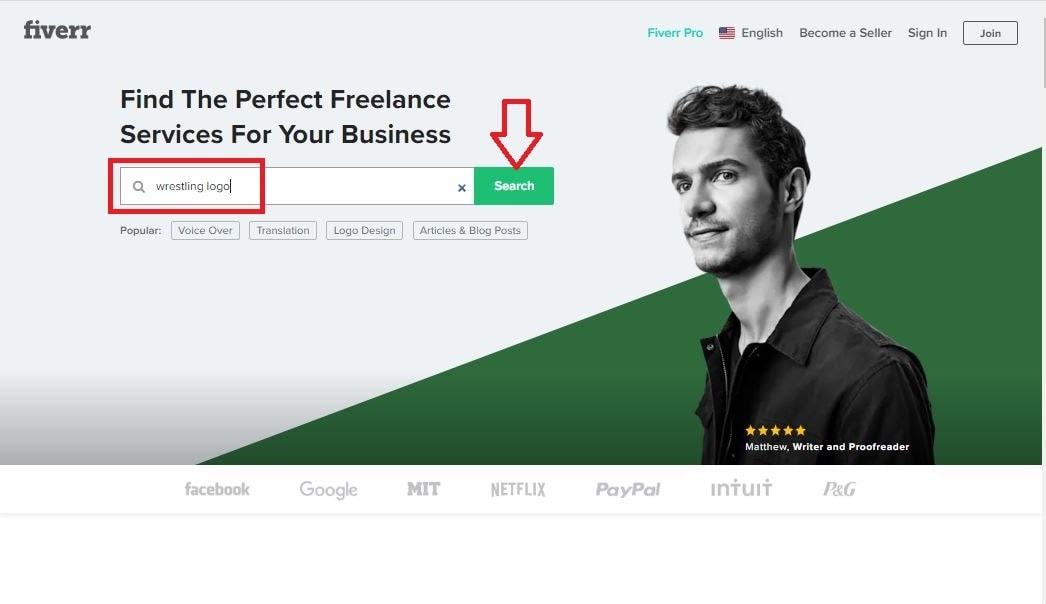 From the filters at the top of the page, click to drop-down the
Category
label and choose
Logo Design
 to bring up the most relevant results.
Use the rest of Fiverr's advanced search filters to further narrow down your results. You can specify the logo type, seller details (experience level, language, location, etc.), budget, and preferred delivery time.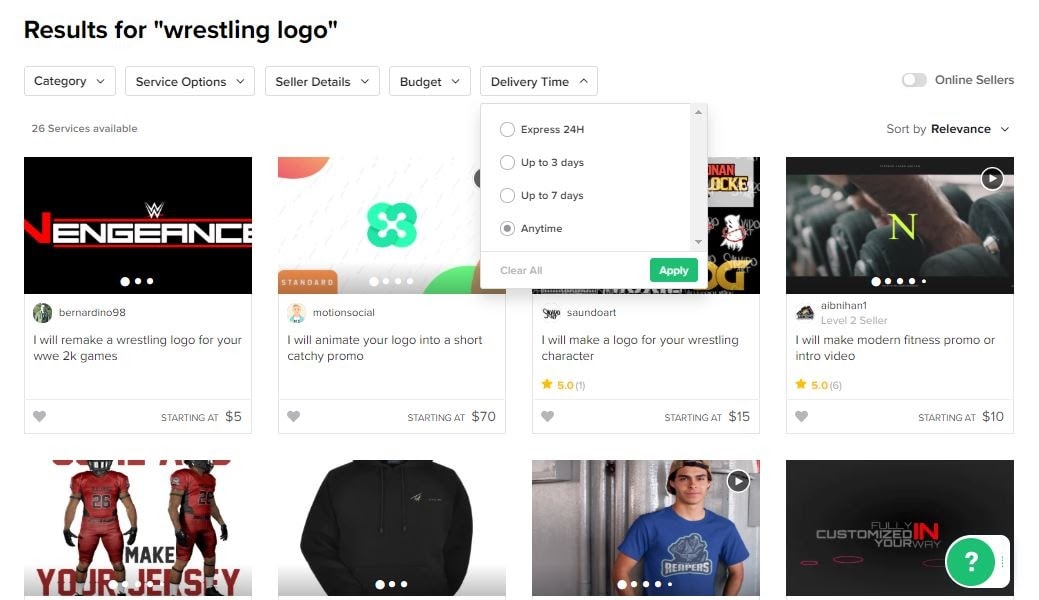 If you see a logo design that you like the look of, click it to access the designer's full portfolio. Here you can check out users' reviews, see their other work, and even contact them directly with any questions before committing to a project. If you're already sold, click
Continue
, review the contents of your chosen package, and hit
Order Now
 to complete the process.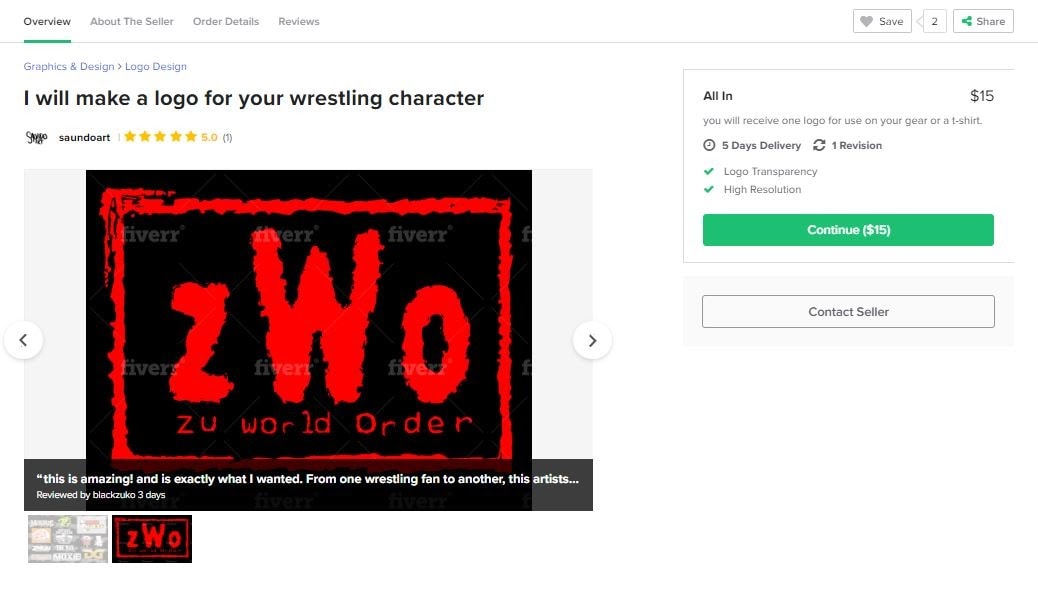 For more details on how to hire the right designer, check out our
expert Fiverr review
.
More Fiverr Features
Chat with the seller – Fiverr has its own free mobile app with a built-in messaging service, so you can contact the seller directly on the go.
Custom offers – While most designers have fixed-priced packages, some offer custom options where they can tailor a package to your needs.
Fast delivery – Most designers on Fiverr can deliver your logo within 48-72 hours, but if you're pushed for time, some offer 24-hour expedited delivery for an extra fee.
Secure transactions – You pay for your gig in advance, but Fiverr holds the money securely in escrow until your project is complete and you're fully satisfied with the outcome.
How to Make Your Own Wrestling Logo
Creating your own wrestling logo can be almost as demanding as the sport itself. You'll need to have a creative eye to design something that looks original, but a good logo maker can help make the DIY process easy and straightforward. Wix Logo Maker is my tool of choice. Thanks to its large library of logo designs, advanced artificial intelligence (AI), and feature-packed editing panel, Wix Logo Maker can help you design a distinctive wrestling logo in hardly any time.
Go to the Wix Logo Maker homepage
, create a free account by clicking on
Start Now,
 and fill in all the required information.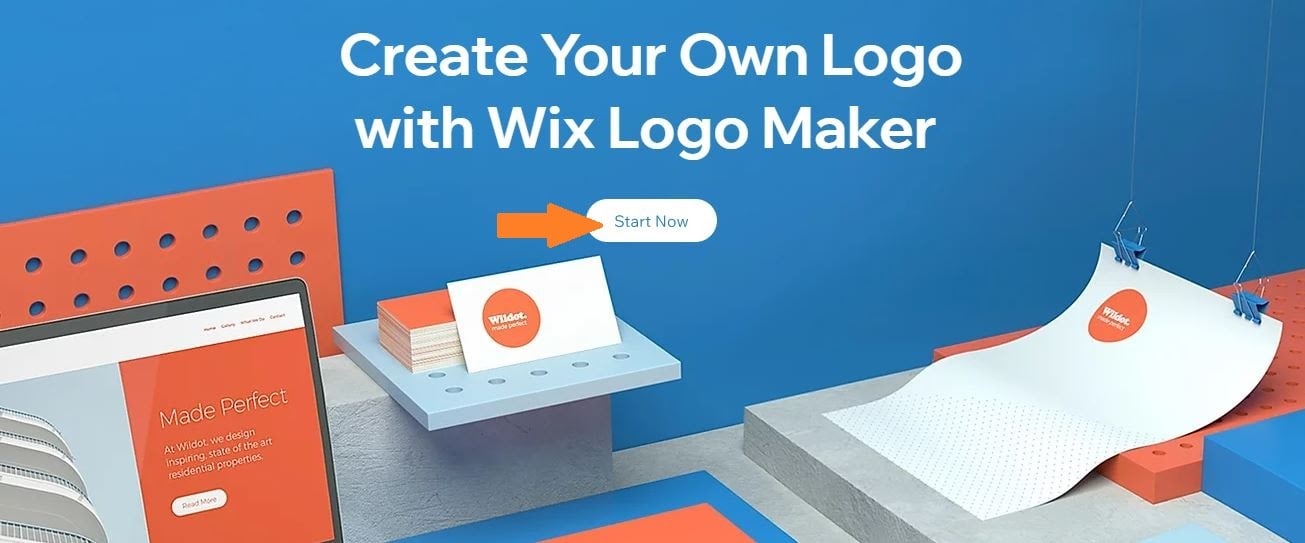 Once your account is set up, it's time to tell Wix Logo Maker about your business. Fill in your brand name, tagline (optional), and choose your industry from an extensive list.

Next, the AI wizard will ask you a few questions to get a better idea about your preferred logo style. These include picking out adjectives to best describe the look and feel of your imagined logo and choosing between several contrasting logo pairs.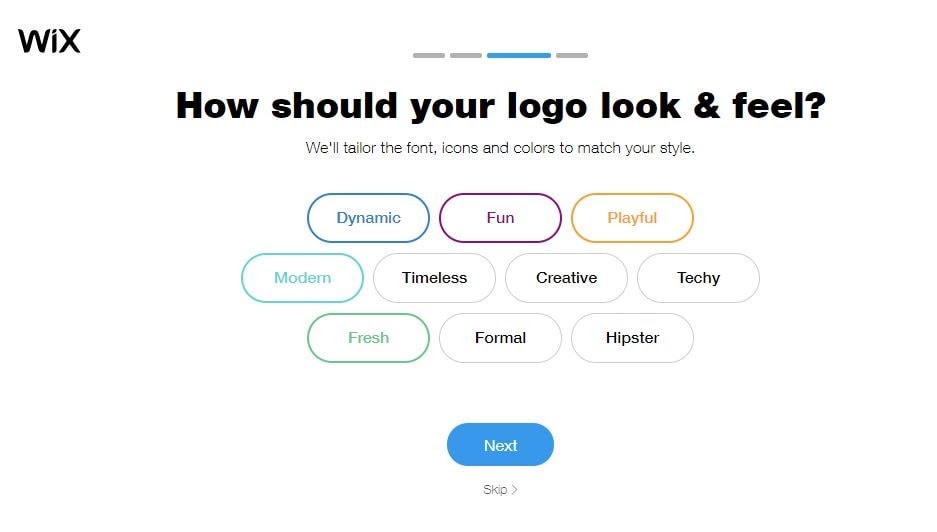 Your logo suggestions are up next! The AI will take your answers from the previous questions and suggest a range of logo templates that you can customize. If the icons are too generic, you can change the images by clicking on
Find an Icon
 on the left side of the page and searching for a relevant keyword (e.g., wrestling, wrestler, etc.). Selecting a new icon will automatically replace all the icons in the generated logos results.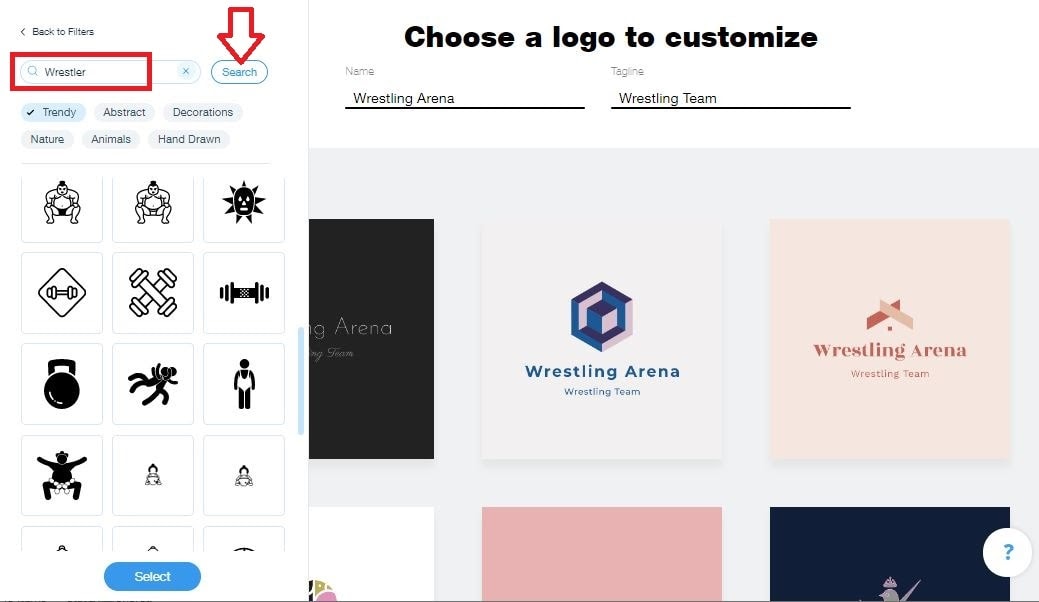 It's time for you to select the logo that interests you the most and proceed to the logo editor. In the editor, you can personalize the logo to achieve perfection! The logo editor within Wix Logo Maker offers a highly intuitive and user-friendly experience. You'll find a plethora of options available to enhance the originality of your logo. You can modify the logo's colors, fonts, backgrounds, and more, making it uniquely yours.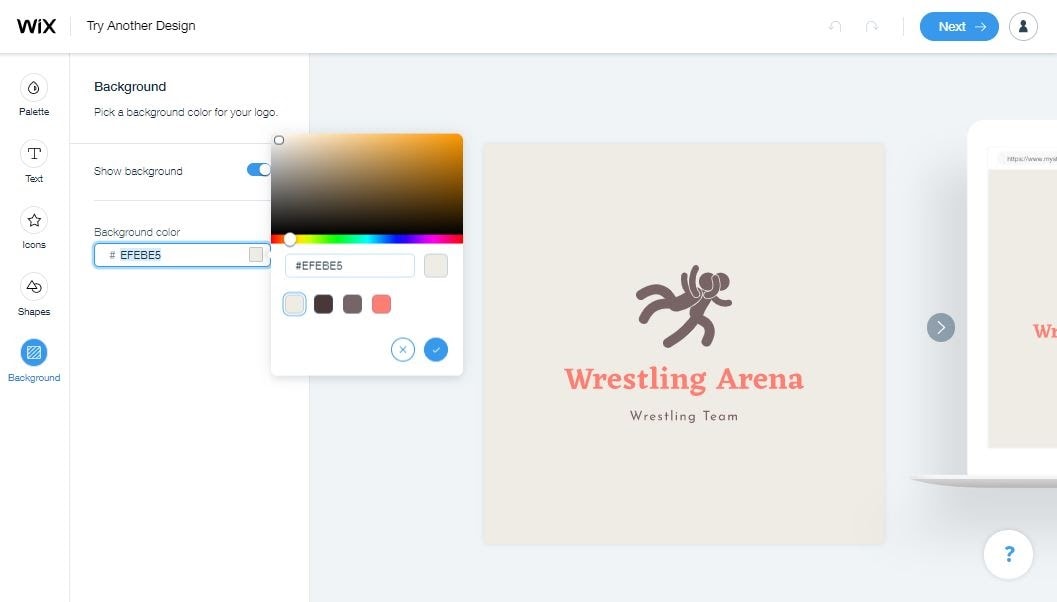 Done with the adjustments? Awesome! Now you can either download a free, low-resolution sample file of your logo, or if you're ready to start using it, pay for one of the packages to download the printable, high-quality version. To learn more,
read our in-depth Wix Logo Maker review
.
Alternatives to Wix Logo Maker
DesignEvo – This tool has its own mobile and desktop apps, which is super handy if you need to create your new logo on the go. In our full DesignEvo review you'll find more information and a few logo examples.
Tailor Brands – Thanks to its partnership with merchandising giant, Zazzle, Tailor Brands allows you to print your brand new logo on all kinds of things, like t-shirts and mugs. Learn about other features in our expert Tailor Brands review.
Some Final Thoughts
Ultimately, an experienced logo designer is the best way to give your team or brand a quality logo. That's why
I always suggest browsing Fiverr first
. Even with a tiny budget of just $5, you can hire an awesome designer and it can often work out cheaper than paying to download files from logo makers. Is your mind set on creating your own wrestling logo?
I recommend using an efficient tool like Wix Logo Maker
. It's easy to use and has plenty of customization options. Before starting the DIY design process, it's a good idea to check out the competition so you know what works and how best to stand out. You can draw inspiration from
sports logos
, too. Still not sure which design service is best for you? Don't miss our extensive
comparison of the best logo design services
 for more inspiration.