Jump down and find how you can get an amazing designer for a low price!
If you want to design your own logo, I'll also show you how you can make one for free using an online logo maker. But first, let's start on a high by checking out my favorite weed logos.
9 Best Weed Logos
Get an Awesome Weed Logo for a Cheap Price
As you can see, designers are ditching the cliché, single green cannabis leaf logo. Instead, they're adapting their designs to create unique and sophisticated logos suitable for a wide range of weed businesses. Do you want an original design created by an expert who can turn your ideas into logo gold for as little as $5? Then you should check out Fiverr.
To get a new, eye-catching logo for Website Planet, we tested several logo design services against each other. The results of the three Fiverr designers we tested were impressive and quite surprising. Read all about it in this
in-depth comparison of the best logo design services.
More Reasons to Love Fiverr
Free to browse – You can look through a designer's portfolio and see other users' feedback and ratings without even having to sign in. When you do make an account, that's free, too.
Easy messaging – Contact designers directly through a built-in messenger system, so you can ask questions and stay in touch with your designer throughout the entire process.
Your money is safe – There are no hidden charges when using Fiverr. Also, all your payments are securely held in escrow until the seller completes your project and you're happy with it.
Business tools – Fiverr makes it easy for small- to medium-sized businesses to manage teams, billing, and orders.
Express service – You'll usually be able to get your weed logo within two or three days. However, if you're in a hurry, you can hire a designer who offers a 24-hour option for an extra fee.
Finding a Designer on Fiverr
The first thing you'll notice when you visit the Fiverr website is how well-organized it is. To find your perfect logo designer,
go to the Fiverr homepage
, hover over
Graphics & Design
, then choose
Logo Design
.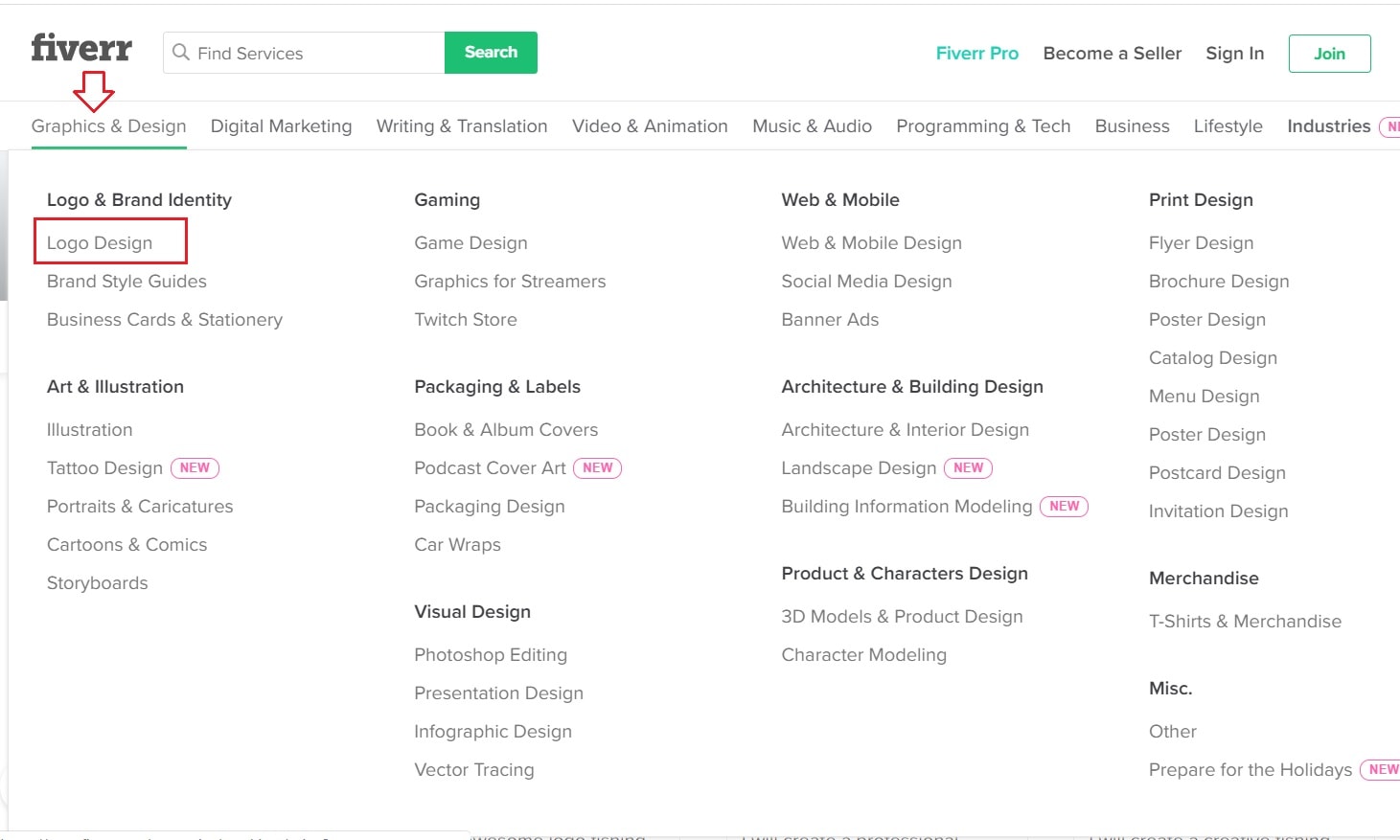 Type in a keyword in the search bar at the top of the page (e.g., weed logo) or get help from the Fiverr wizard to help find more relevant results.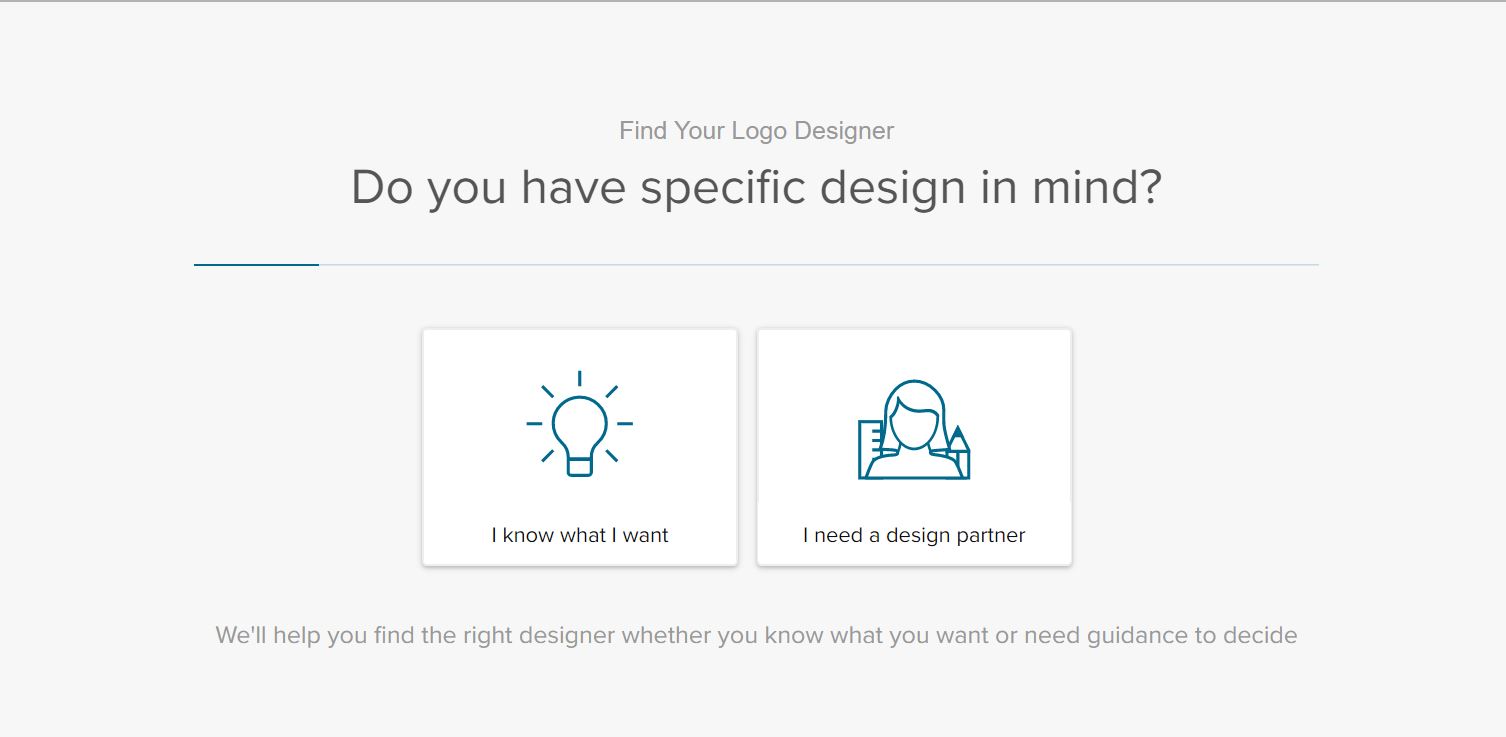 Refine your results further using Fiverr's search filters. You can specify the type of logo, your preferred delivery time, and your price range.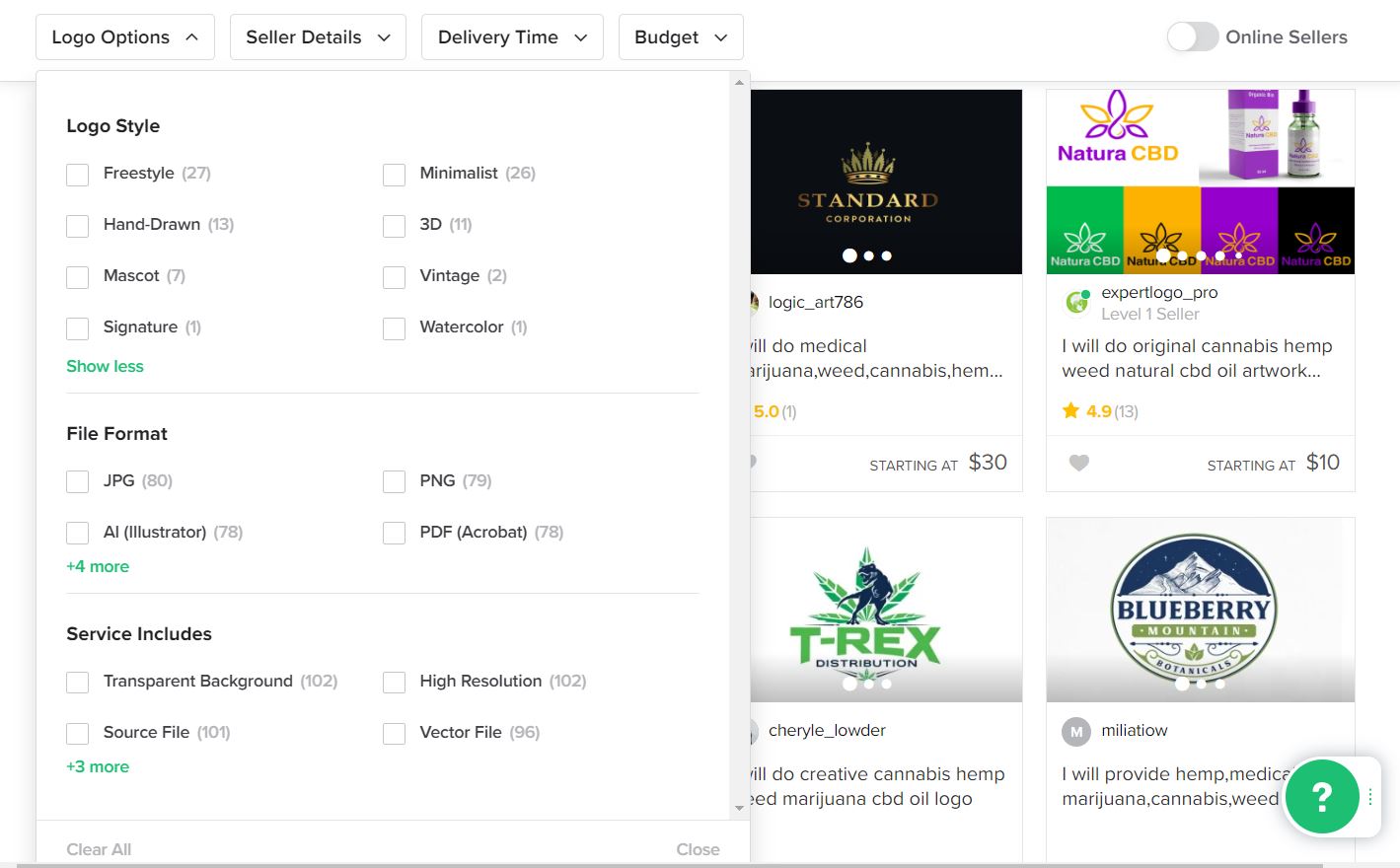 Find more tips on hiring the right designer in our
in-depth Fiverr review
.
How to Make Your Own Weed Logo
Got a creative itch to design your weed logo, but need a simple and easy way to do it? There are lots of DIY logo makers out there claiming to create professional-looking logos for free, but not all of them deliver. It's also worth noting what they mean by free. Most logo makers let you
create
your logo for free, but only let you download a tiny unusable 'free' sample. You'll have to pay to download it in a high-res format.
Wix Logo Maker
For me personally, I trust using Wix Logo Maker. This powerful, all-in-one, AI-based logo maker makes it easy to design a great-looking weed logo. Let's see how it works: First,
go to the Wix Logo Maker homepage
 and create a free account by clicking
Start Now
.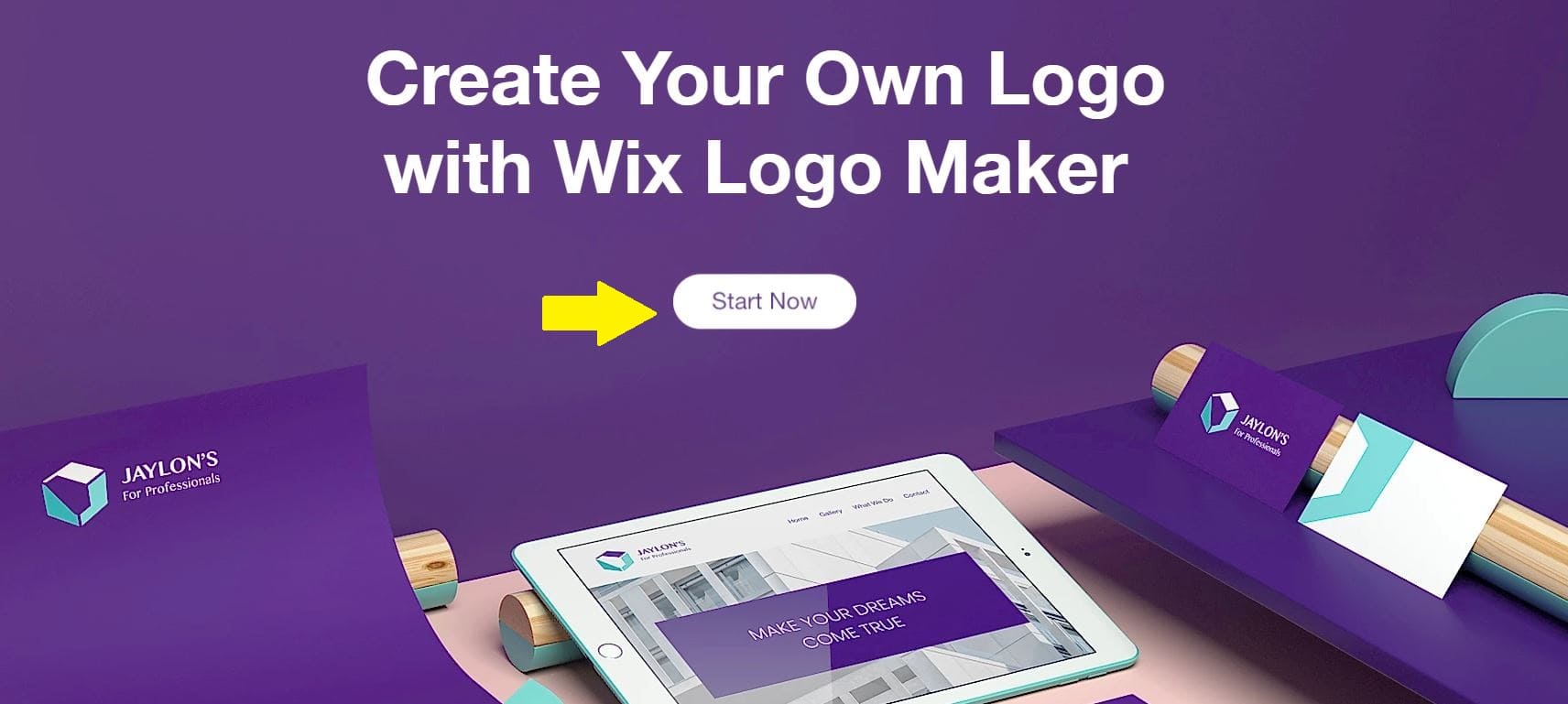 Next, the AI wizard will ask you some simple questions to get a better understanding of what you're looking for. It uses your answers to generate a list of logos templates. You can choose a different, more specific icon by hitting
Replace Icon
, then searching for a new keyword (e.g., weed or cannabis). Your chosen icon will then be applied to every template.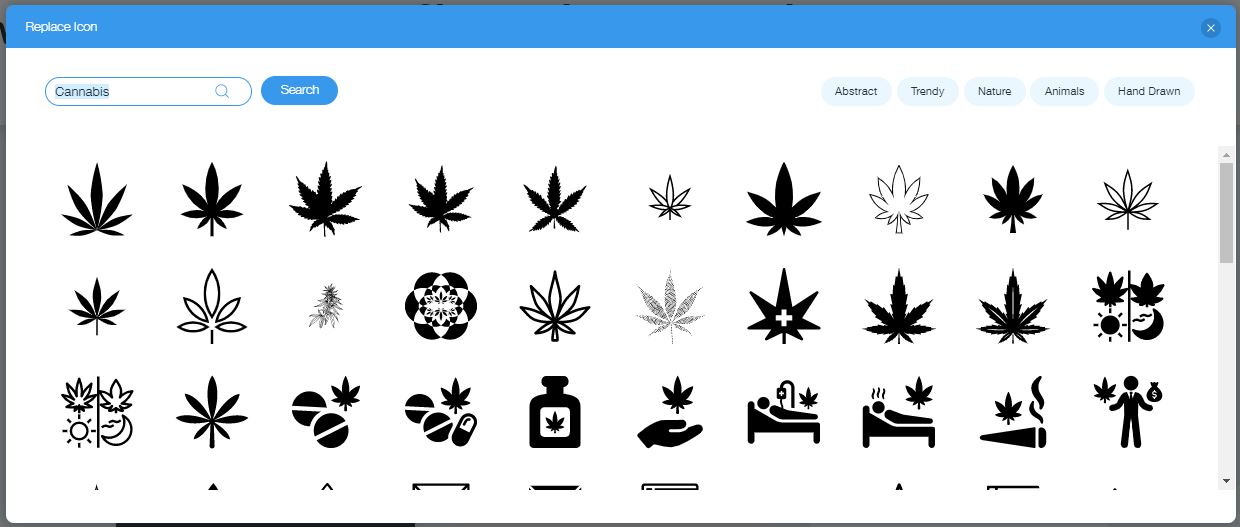 After selecting the design that appeals to you the most, you can proceed to personalize it. Utilize the editor in Wix Logo Maker for modifying fonts, colors, text, icons, and placements. This way, you can ensure that every element of your weed logo is adjusted to perfection.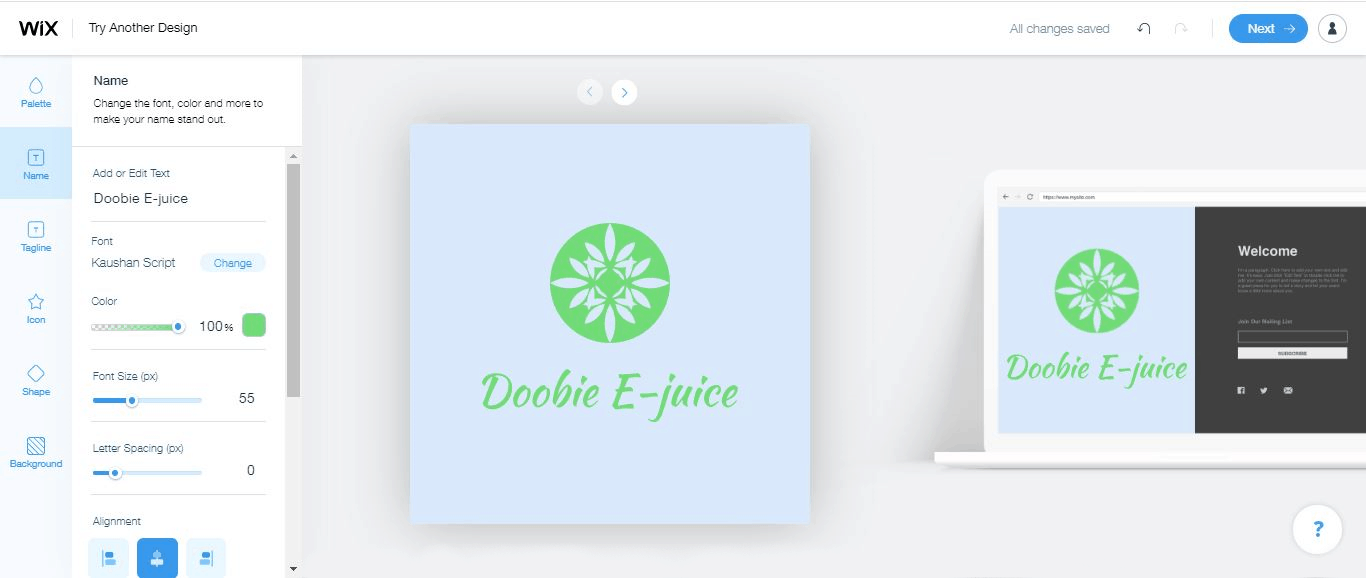 Ta-dah! Your weed logo is now ready. If you like it, continue to the payment page where you can download it in different formats, including PNG, JPG, or even SVG (to put it on anything you want, from t-shirts to business cards). Want to know more? Read our
expert Wix Logo Maker review
 to see some logo samples.
Alternatives to Wix Logo Maker
Tailor Brands lets you create abstract designs to give your weed logo an extra touch of originality. You can learn more about its pros and cons in our full Tailor Brands review.
Logo Maker has more than 10,000 templates to choose from. You'll also get a black-and-white version of your weed logo to be used on greyscale printed materials. Read our in-depth Logo Maker review for more details.
Weed out the Competition with a Dope Logo
As laws and people's attitudes change, cannabis is becoming more and more mainstream. Whether you choose to DIY with
Wix Logo Maker
 or employ a freelance pro on
Fiverr
, you'll need a clever weed logo that's easily identifiable without being generic to cut through the noise of a growing market. If you're promoting a natural, wellbeing cannabis business, you might find more design inspiration with our round-up of
Nature & Outdoors logos
. Still undecided? Check out our exhaustive list of the
best logo design services
.