Jump down to learn how to hire a freelance logo designer
who can make you a perfect volleyball logo for as little as $5! Or, if you rather create your own volleyball logo instead, I'll show you how to put together a design for free. But first, let's kick-start the process with a little inspiration from my favorite volleyball logo designs.
9 Best Volleyball Logos
How to Get an Awesome Custom Volleyball Logo for $5
The expert designs above show how much creativity goes into each logo to make it completely unique, whether it's the icon, the font, or the color scheme. The good news is,
you don't have to pay loads to get a professionally designed volleyball logo for your team.
With Fiverr, you can hire an experienced designer for as little as $5. Fiverr is a global hub of freelance professionals who offer different services, including logo design, with a starting price of $5 – hence the name "Fiverr".
In our search for a brand new logo for Website Planet, we evaluated several popular logo design services. We received impressive entries from three Fiverr designers at different price brackets. Read more about it in our
comparison of the best logo design services
(and see who won the competition!).
More Perks to Fiverr
Browse designers' portfolios, customer reviews, and ratings, without having to sign up.
Use Fiverr's upgraded business tools for small and medium-sized businesses (SMBs), which make it easier to manage teams, payments, orders, and much more.
Message designers to discuss your needs and ask questions through Fiverr's built-in messenger.
Choose a seller based on their level of experience (and then choose one of their packages based on your budget).
Sign up to Fiverr Pro for access to hand-vetted designers and VIP customer service.
How Fiverr Works
If you aren't familiar with the Fiverr platform, you'll appreciate its sleek interface and easy-to-use search tools. Here's a quick guide to how it works. First,
go to the Fiverr homepage
, hover over
Graphics & Design
, then choose
Logo Design
under
Logo & Brand Identity
.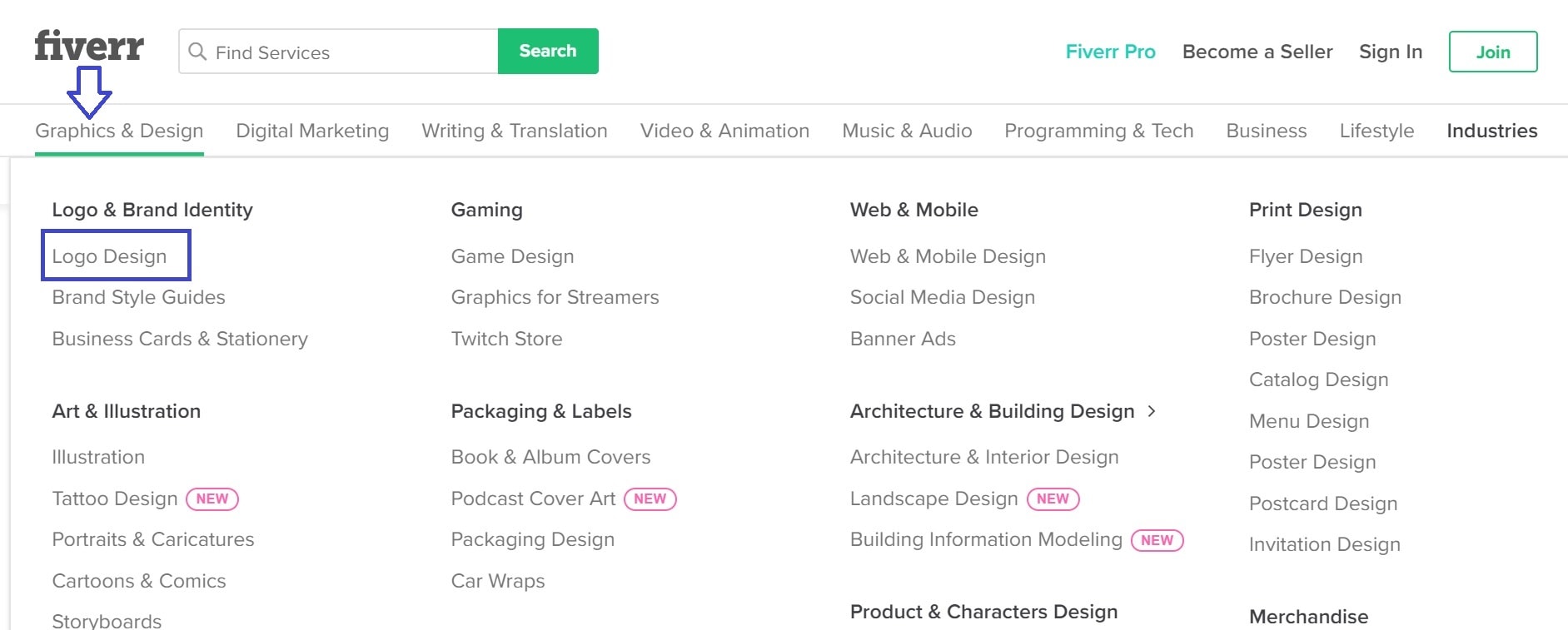 Type a keyword in the search bar (e.g., volleyball logo) or use the artificial intelligence (AI) wizard to help you get more relevant results.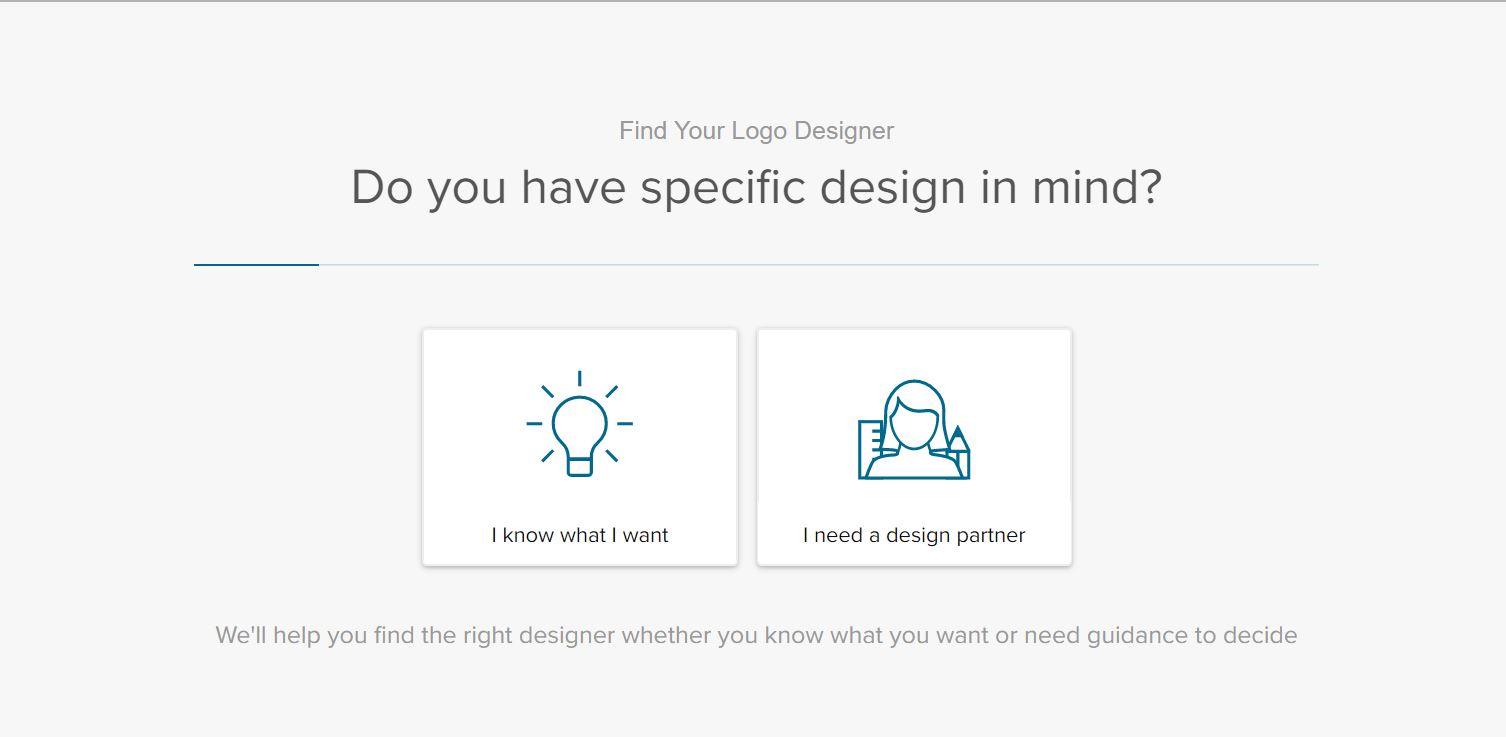 Filter your search by specifying the logo type, delivery times, or price range to get even more accurate results. Get more expert advice on finding the right designer on Fiverr in our
expert Fiverr review
.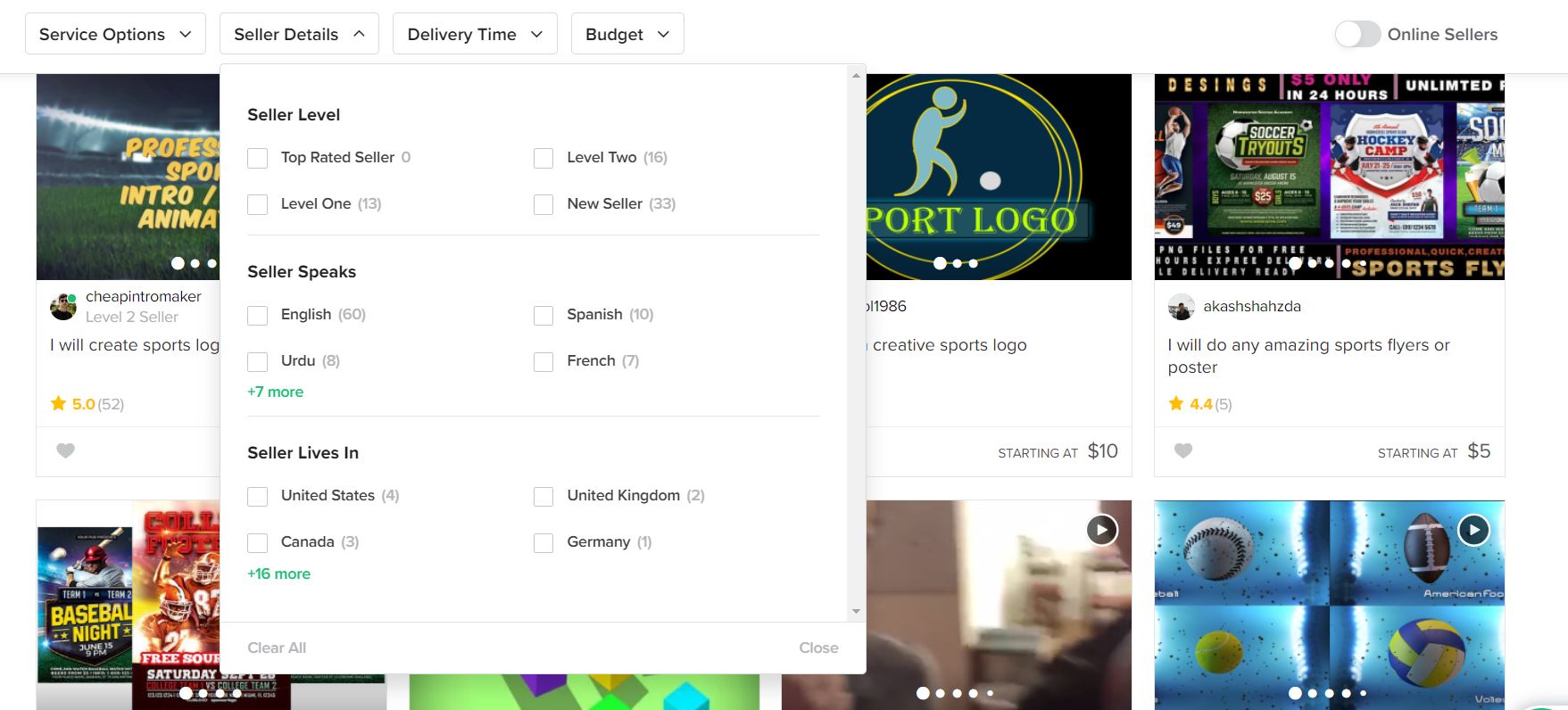 How to Make Your Own Volleyball Logo
If you're creative and want to take a shot at designing your team's logo yourself, there are many free DIY logo makers online. Most of them will let you design your logo for free, you'll only have to pay when you want to download it in a usable, high-resolution format.
Why Choose Wix Logo Maker
I personally like using Wix Logo Maker for several reasons: it's easy, the process is simple, and it offers lots of design options. Run by a highly intuitive AI system, Wix Logo Maker lets you make an iconic volleyball logo in a matter of minutes.
Go to Wix Logo Maker's homepage
and create an account by clicking
Start Now
.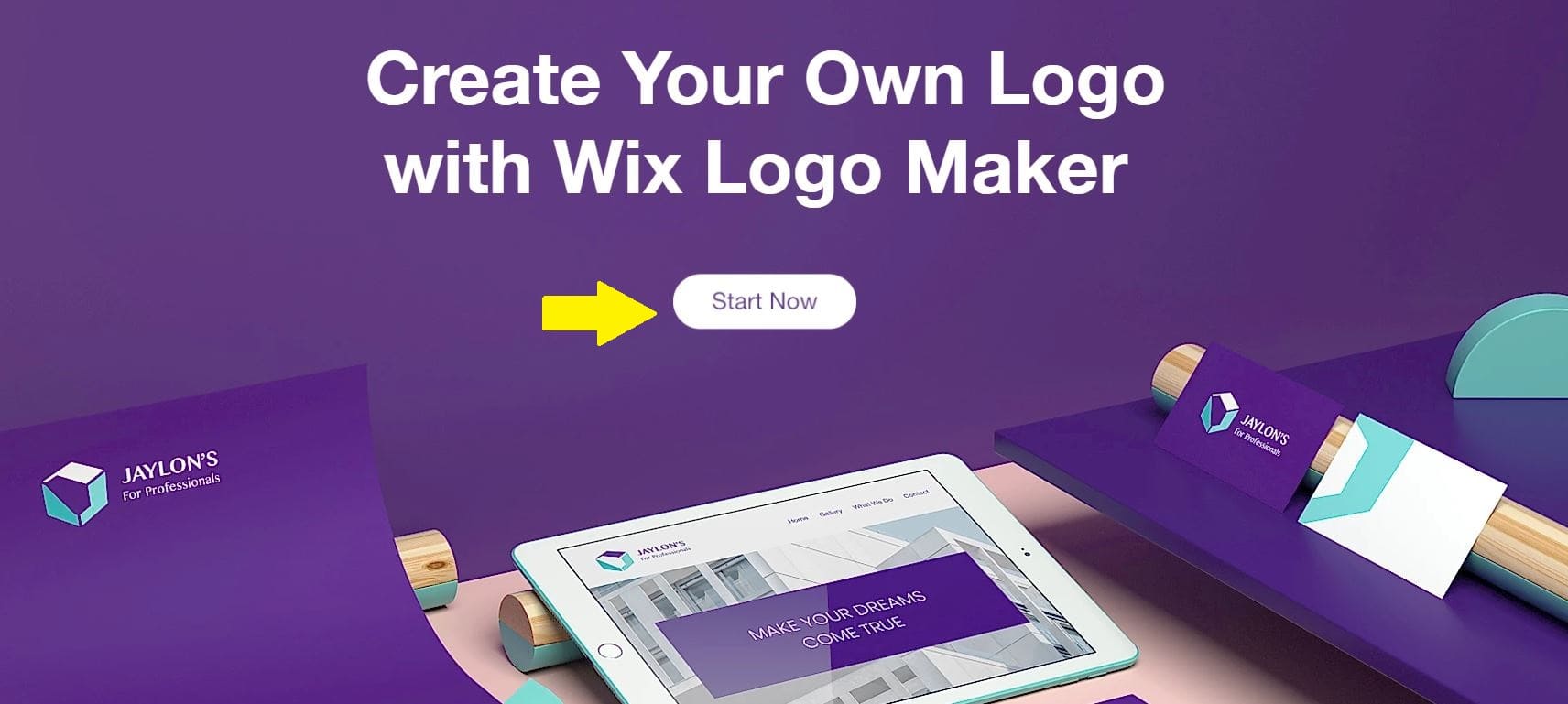 Here's where the AI wizard takes over. All you need to do is answer a few questions and the wizard will generate a selection of potential logos based on your preferences. You can also swap out the main icon by hitting
Replace Icon
, then choose your favorite design to customize.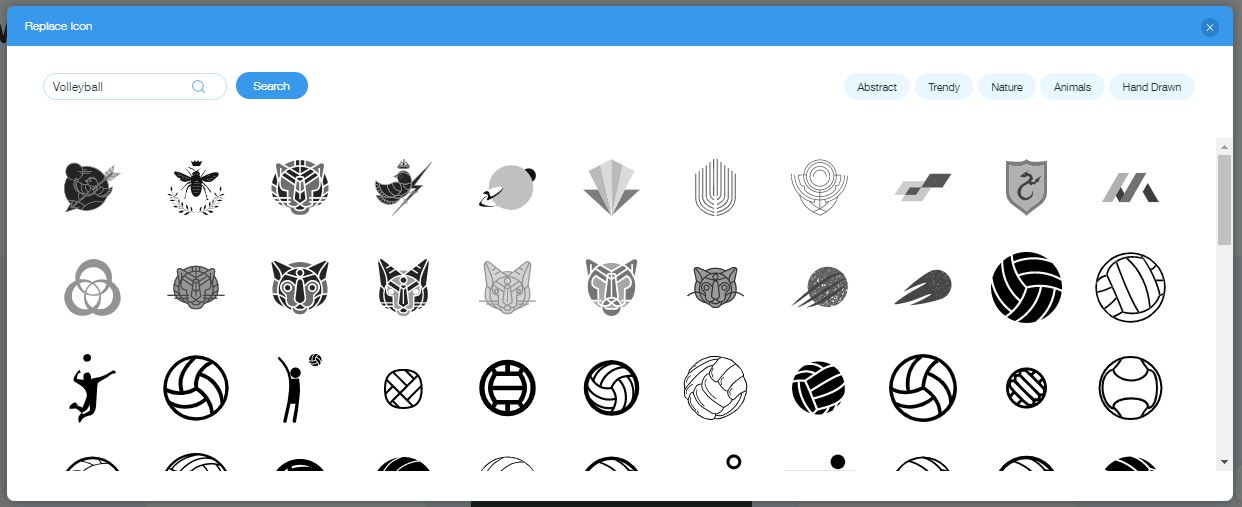 Next, use Wix Logo Maker's customization tools to tweak the color, font, and text in your logo until you reach your dream design. Learn more tips and tricks on how to best use the platform in our
in-depth Wix Logo Maker review
.

If you're happy with your volleyball logo, you can pay to download a high-res, usable format. If not, download the free, low-res sample image and share it with a designer on Fiverr, who may be able to make it for you at a cheaper rate.
Alternatives to Wix Logo Maker
DesignEvo has its own mobile and desktop apps, which means you don't need to go through a browser to create your logo. You can even put together your logo on the move from your smartphone. Learn more on how to get the most out of the platform in our expert DesignEvo review.
LogoMaker is a template-based option with lots of creative, premade designs and decent customization tools. Read about all its features in our in-depth LogoMaker review.
If you need some more inspiration before you start working on your own logo, go see our
favorite sports logos
.
Final Thoughts
Color is the key when it comes to volleyball mascots, especially when matching your logo to your team colors.
Hire a professional designer on Fiverr
, and they'll be able to coordinate colors while keeping enough contrast to make your logo stand out in the crowd. If you decide to use
Wix Logo Maker
 to do your own thing, invest some time into researching famous volleyball mascots and brands to see what works best. After more inspiration? Fuel your creativity with our
list of the best logo design services
.