Jump ahead to find out how to get an amazing designer for $5.
Want to take matters into your own hands and design something yourself? Browse through my favorite triangle logos for inspiration, then scroll down to discover my recommended DIY tool.
9 Best Triangle Logos
How to Hire a Great Designer for a Great Price
You may be thinking: What's the big deal about creating a triangle logo? It's just three lines! But the simpler the shape, the trickier it is to create something unique that will stand out from your competitors. On Fiverr, you can hire a professional designer to whip your branding into shape by creating an original triangle logo for as little as $5. As a global platform, Fiverr is the best place to find a variety of services, called "gigs", from professional freelancers. You can find gigs from a starting price of $5, including logo design, e-marketing, programming, and much more.
When we wanted a new logo for Website Planet, a colleague of mine carried out an extensive comparison of popular logo design services. The results were impressive! Read the full story in his
overview of logo design services.
More Features from Fiverr
Ratings and customer reviews – All sellers are rated and reviewed by their previous clients so you know potential designers are trustworthy and deliver great work.
Get your perfect logo, risk-free – Fiverr holds your funds in escrow until your design is completed and approved by you.
Express delivery – A project typically takes around 48 to 72 hours to be delivered, but if you're tight on time, some designers can finish the job within 24 hours for an extra fee.
Contact your designer directly – Use Fiverr's free mobile app to chat with your designer wherever you are and stay up to date with the progress of your project.
Manage your business easily – Use Fiverr's upgraded business tools to keep track of your orders and manage your billing as well as your teams.
How Fiverr Works
The Fiverr website has a clean and professional layout that's easy to navigate to find a suitable designer. I'll walk you through it. First,
go to the Fiverr homepage
, select
Graphics & Design
, then choose
Logo Design
under
Logo & Brand Identity
.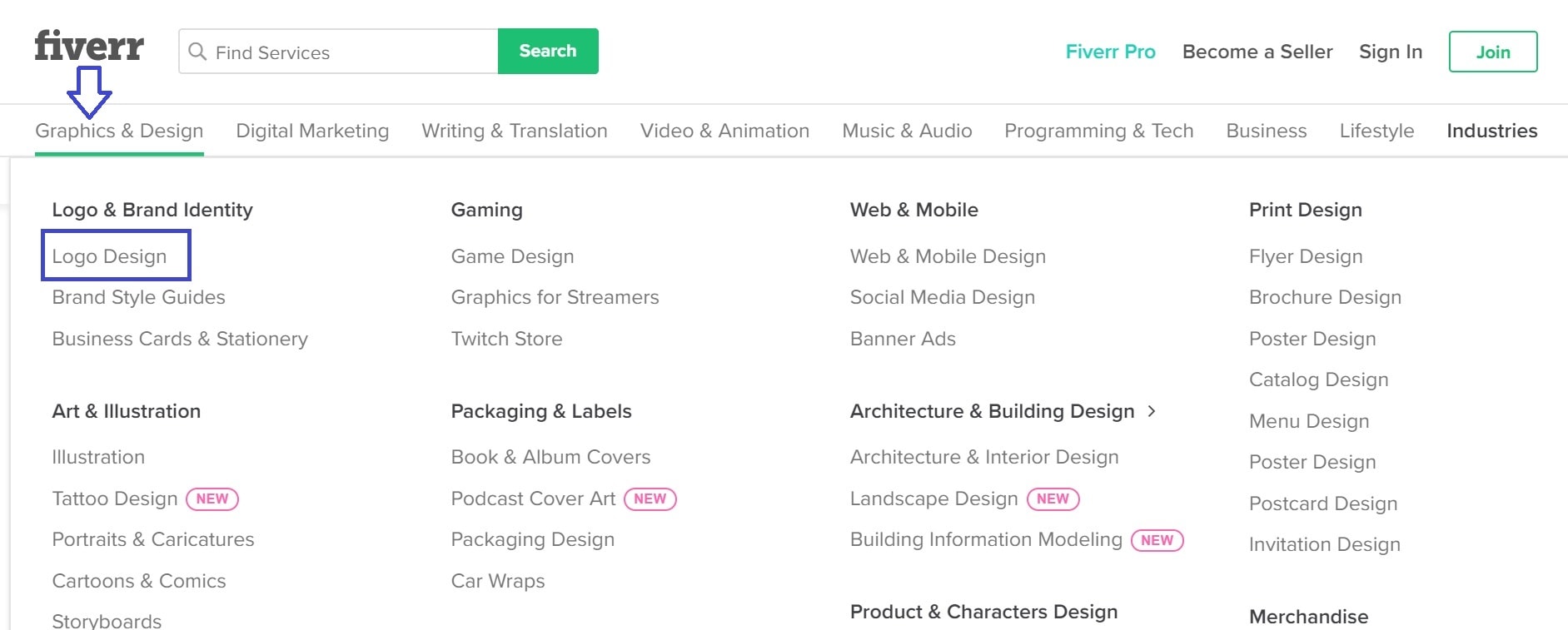 In the search bar at the top of the page, type a keyword (e.g., triangle or triangle logo) or use the highly intuitive Fiverr wizard to find the most relevant designers for your business.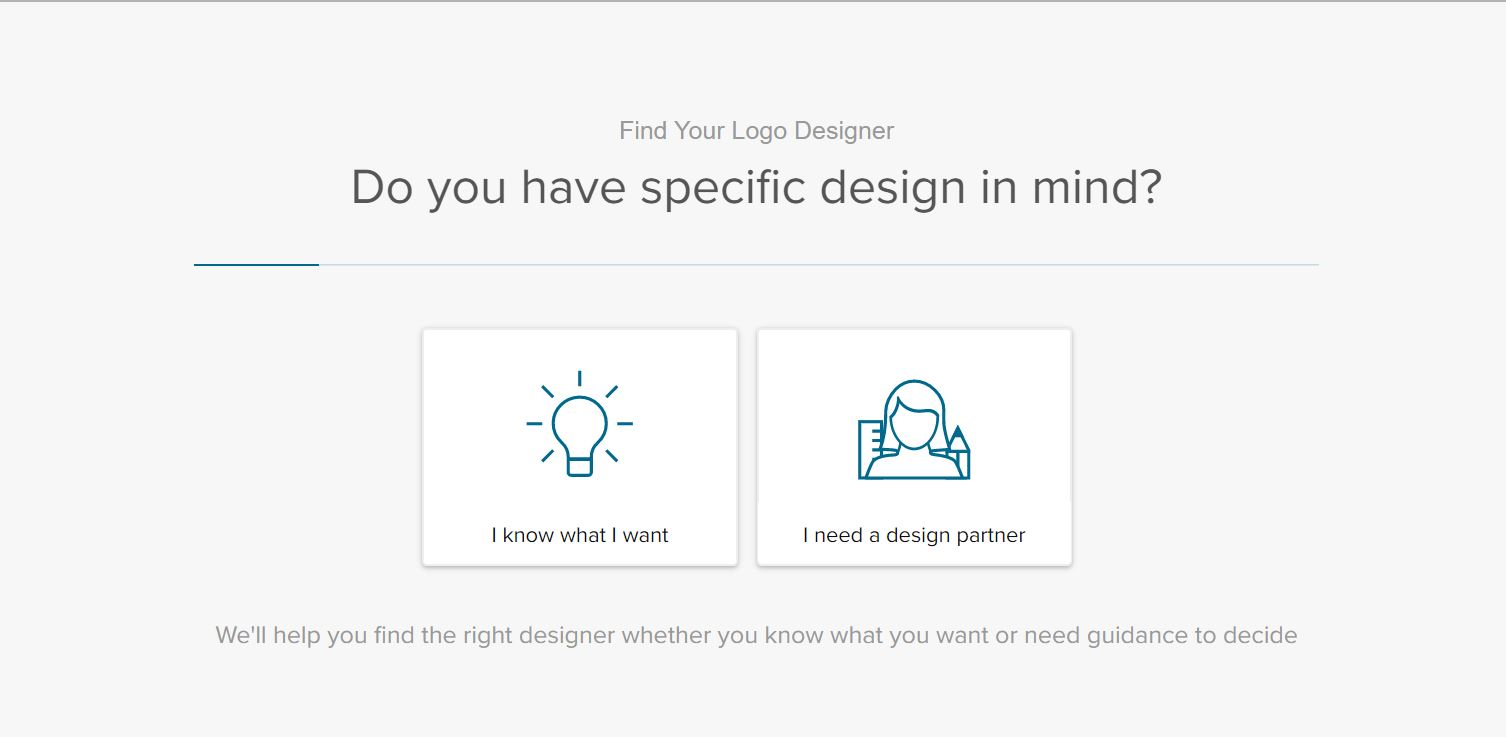 Fiverr's search filters are a fantastic way to refine your results further. You can specify the type of logo you're looking for, price range, delivery time, and even seller details (e.g., location and spoken language).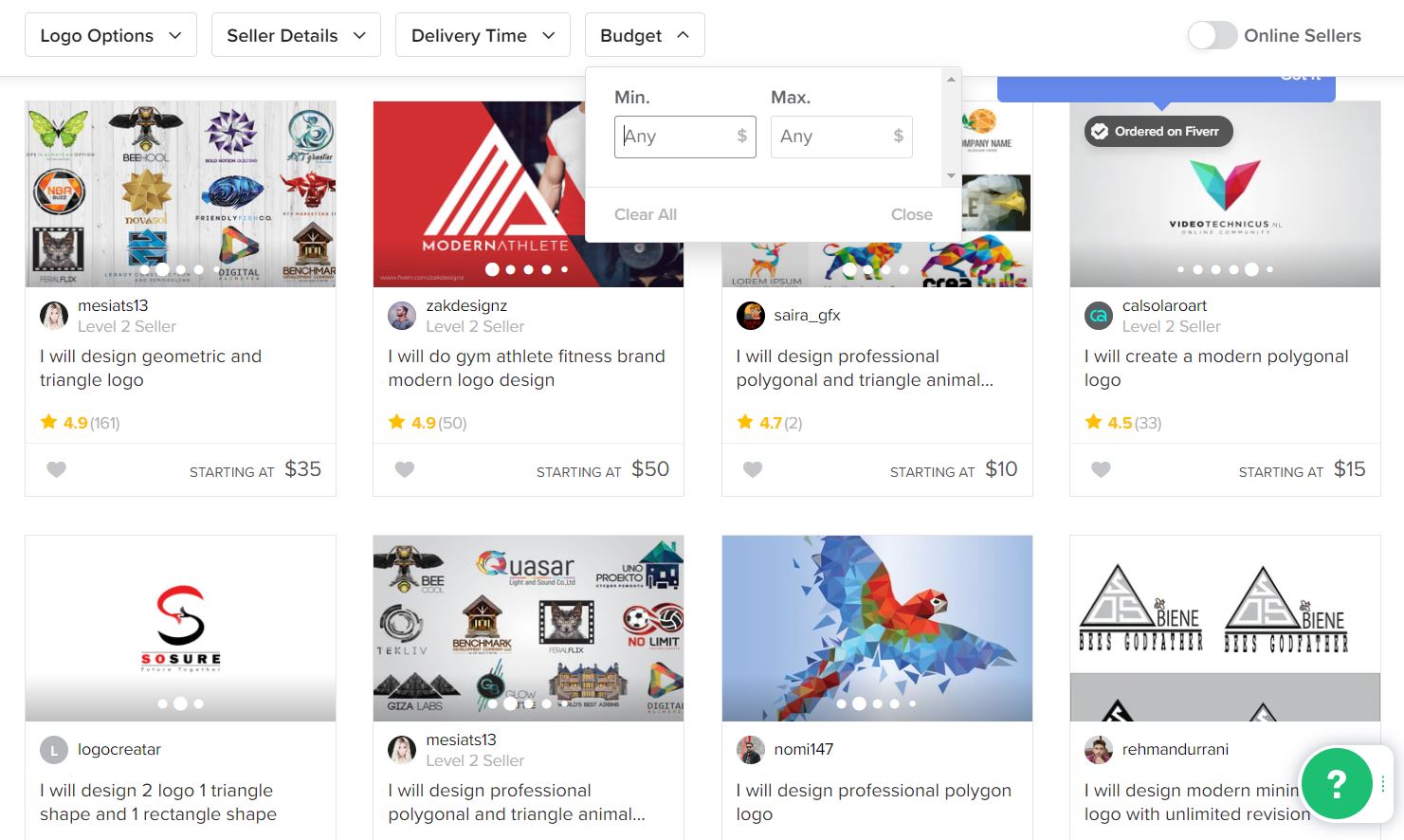 Learn more from our experts about hiring the right designer on our
in-depth Fiverr review
.
How to Make Your Own Triangle Logo
Feel like you're ready to unleash your inner designer? Well, it's not impossible, thanks to the numerous DIY logo makers in the market today. Most require a creative eye and a bit of time, but the question is, which one can help you create the most professional-looking logo?
Wix Logo Maker
Personally, I prefer Wix Logo Maker, which is powered by an artificial intelligence (AI) system to help you create a sleek, detail-oriented logo in just a few simple steps. Not only that, but it has a great editor for customization, allowing you to adjust pretty much every detail. Here's how it's done.
Go to the Wix Logo Maker homepage
 and click on
Start Now
to create a free account.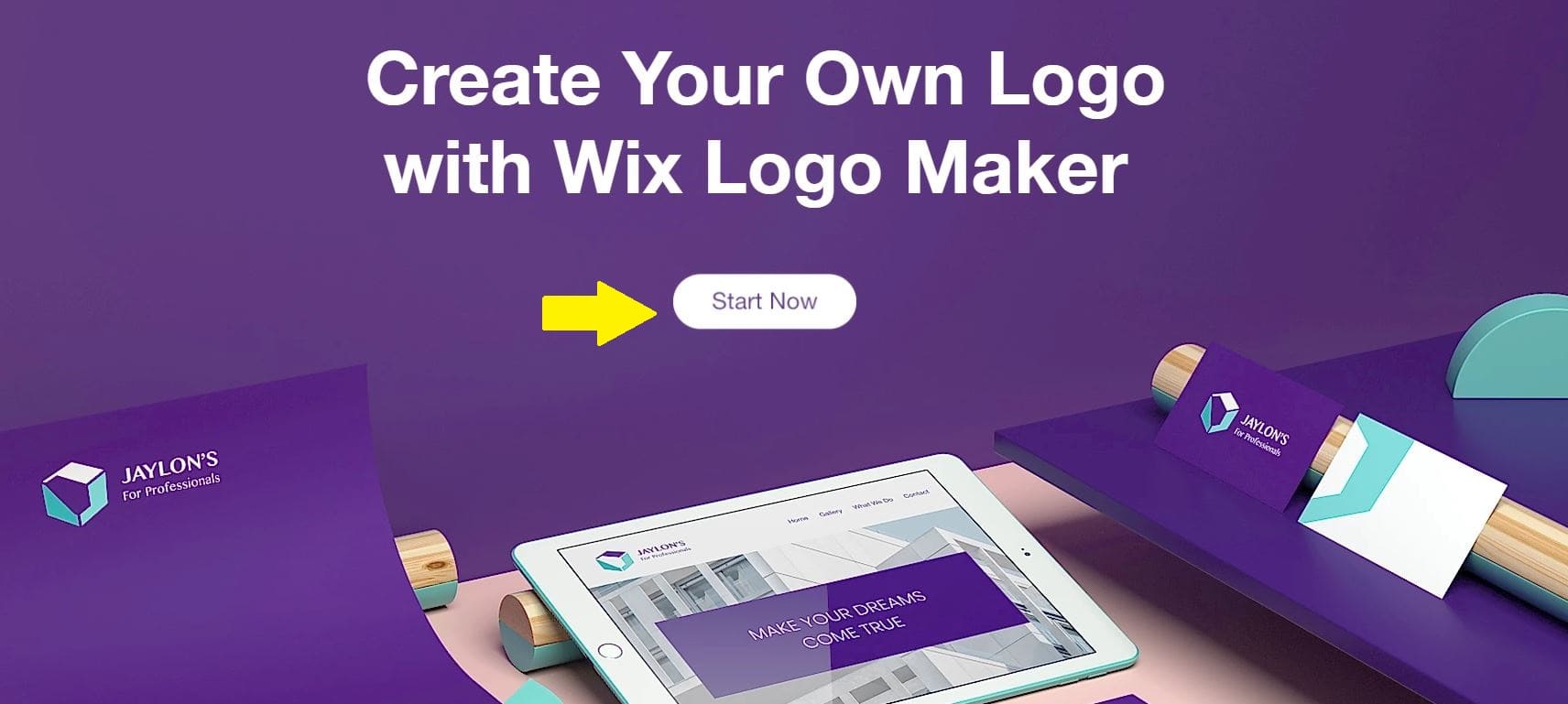 To get started, the AI wizard will ask you a few questions about your business and tastes, to get an understanding of your preferred style. Based on your answers, it will generate a range of logo templates. Want a different triangle icon? Easy. Click
Replace Icon
at the top of the page and type "triangle" in the search bar. Click on the triangle image you like most to apply it to all of the results.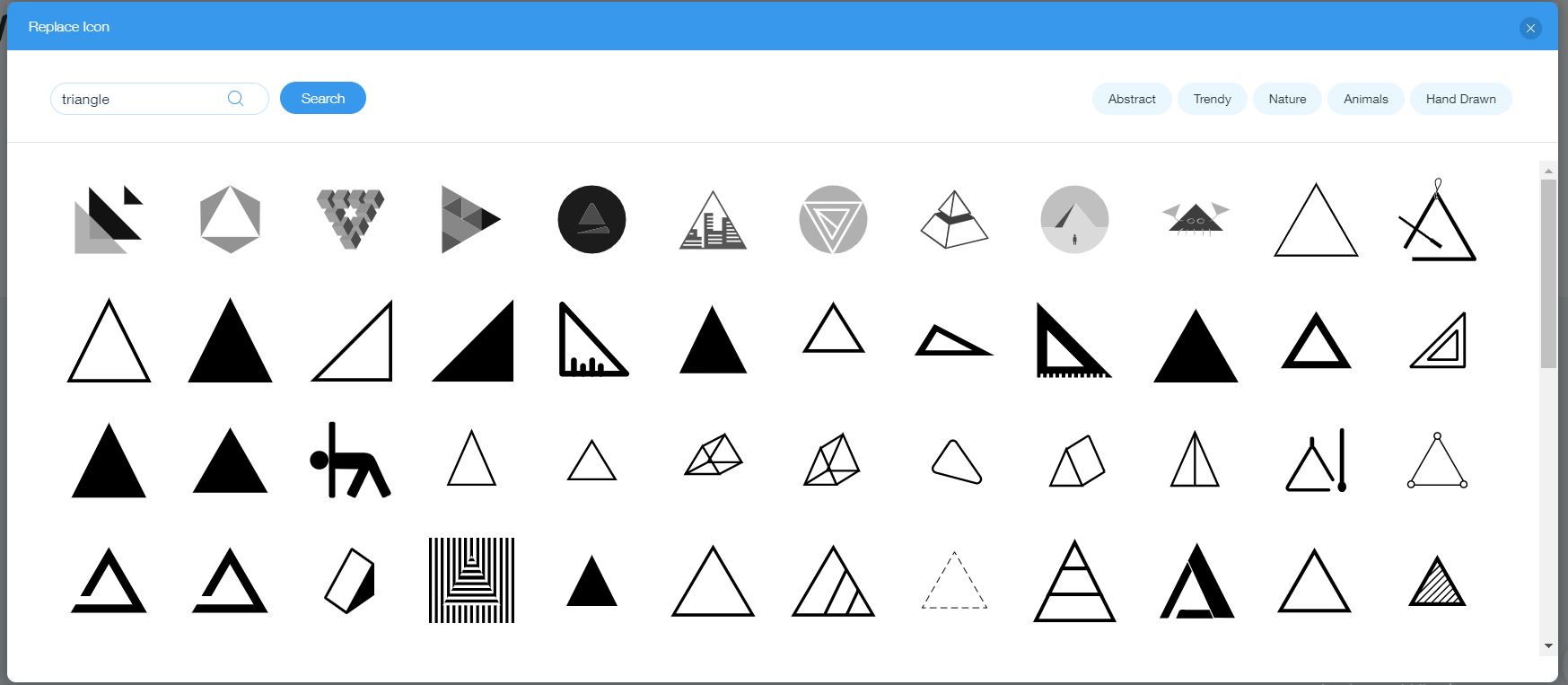 Next, let's proceed to personalize your preferred logo choice. Wix Logo Maker offers you a customization panel that's user-friendly. Through this panel, you can make adjustments to practically every aspect, ranging from color palettes and gradients to font styles and special effects.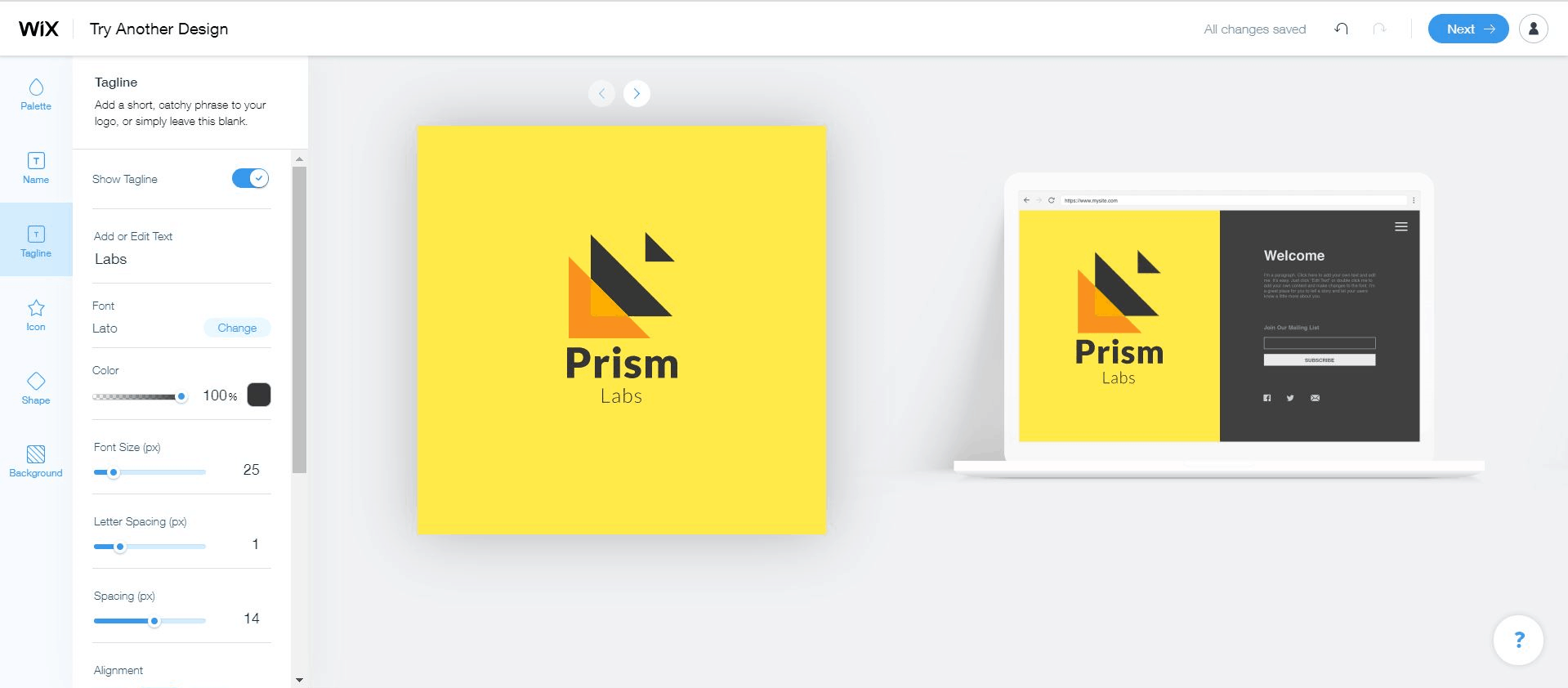 Are you happy with how it's looking? Click
Next
to go to the payment page where you can download your logo in paid-for, high-res formats or get a free, low-res sample. Read our
in-depth Wix Logo Maker review
 to find out more about the platform.
Wix Logo Maker Alternatives
With Looka, even after you pay for your logo, you can go back and re-edit it an unlimited number of times for 72 hours. See logo examples in our expert Looka review.
Thanks to its partnership with Zazzle, Tailor Brands can print your logo on almost anything, including merchandise like clothes, bags, and mugs. Read our full Tailor Brands review for some tips and tricks.
Final Thoughts
Whether you decide to hire an affordable designer on
Fiverr
 or create your logo with
Wix Logo Maker
, I encourage you to first do your homework and search the web for popular triangle logos as well as competitor brands. Still undecided about the best logo maker for you? Our
in-depth comparison of the best logo design services
might help you out. If you're having second thoughts about choosing a triangle icon, why not get inspiration from our collection of the
best geometric logos
instead?