Jump ahead to find out how you can get your logo designed by an expert for as low as $5.
Or read on to see some of my favorite team logos from across the web and learn how to create one yourself.
9 Best Team Logos
My colleague recently had a contest between various logo design services to determine which provided the best quality of work. For a full breakdown of his expert analysis (and to see the winning design that became our new logo), read his
full logo design platforms comparison.
How to Get Your Logo Designed for $5
Getting a high-quality team logo for just $5 may seem like wishful thinking – until you discover Fiverr! Fiverr is a freelancing platform that allows logo designers to offer packages for as little as $5. It takes just a few steps to find and hire the right logo designer.
Go to the Fiverr homepage
 and search for team logos in the search bar. You'll be met with pages of designers that specialize in creating team logos. Scroll through the profiles to find a designer with a style you like.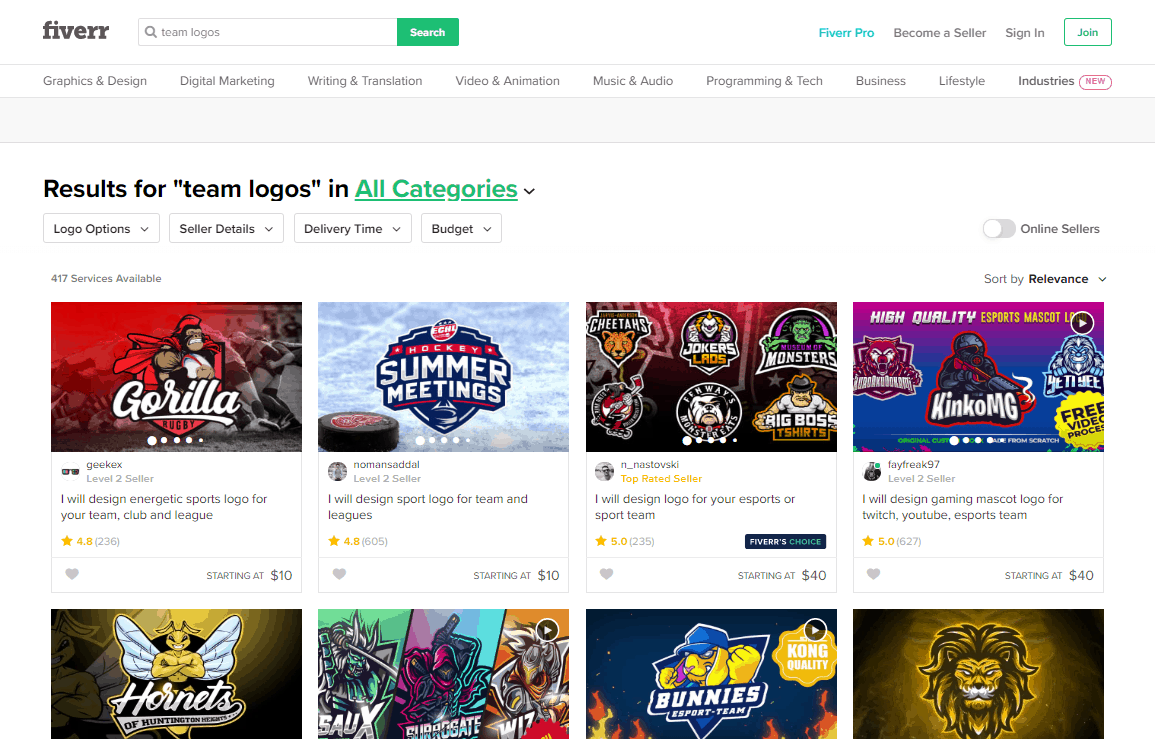 Click into your chosen designer's profile to browse their portfolio, reviews, and their 'About this Gig' section to find more information on the services they offer.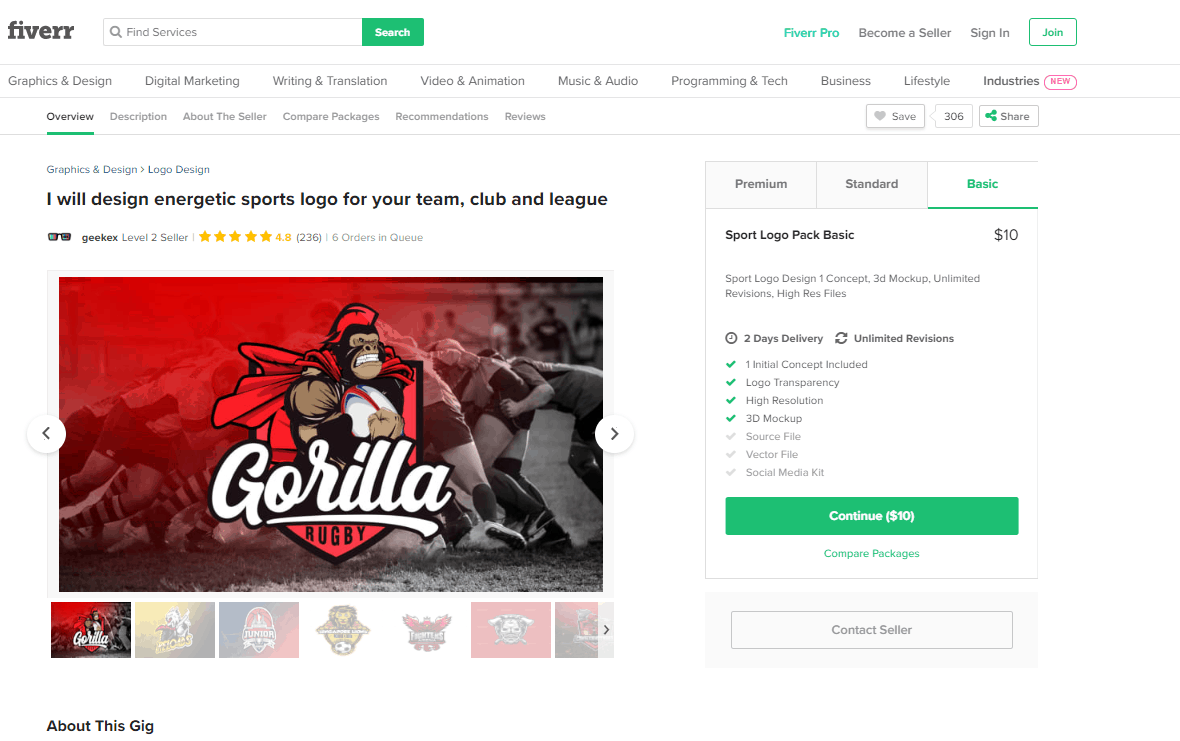 You can message the designer to ask for more information, or click
Continue
to proceed to payment.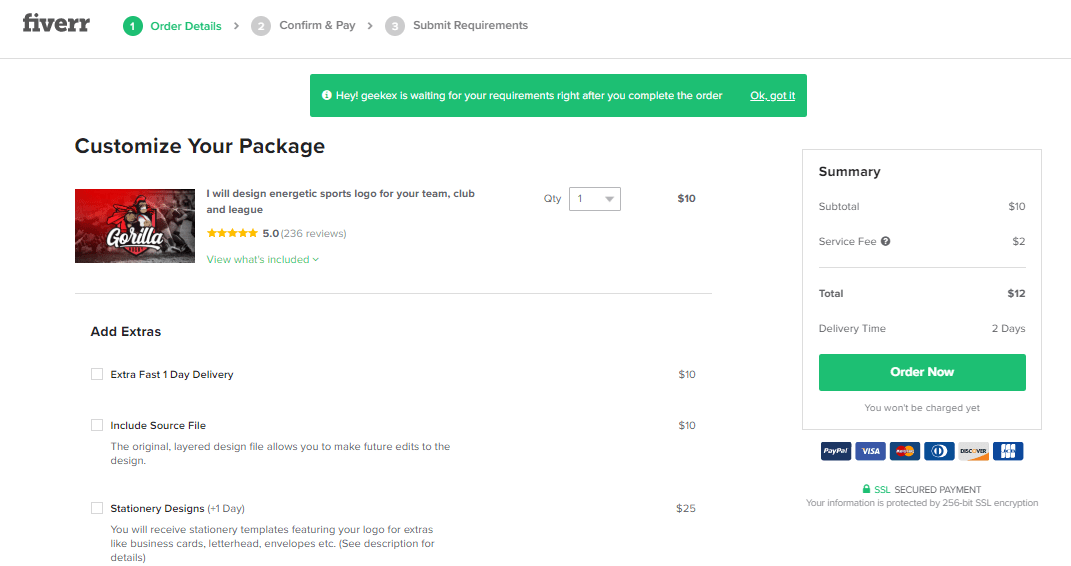 Many designers (such as the one above) offer additional services for an extra charge, such as expedited delivery, a vector file, or a full social-media kit. Once you've decided on the service(s) you want, click
Order now
to pay and complete the hiring process. And, just like that, you've commissioned a designer! Some other perks of using Fiverr:
Protected payments – Your payment is only released to the freelancer once you're satisfied with the work you've received.
Fiverr Pro – If you have the budget, you can invest a little bit more into your project by hiring a Fiverr Pro freelancer. Freelancers with a Fiverr Pro title have been personally assessed by Fiverr employees and determined to be above standard in customer service, design abilities, and on-time deadline submissions.
Service add-ons – Many designers allow you to add on services during check out. These can include additional logo revisions, 3D mockups, and social media kits.
Express delivery – For an extra fee, some Fiverr designers can deliver high-quality logo designs in as little as 24 hours.
Want to learn more? Check out our
in-depth Fiverr review
 for more tips and logo examples.
How to Create Your Own Logo
If you want to flex your creative muscles, you may be interested in creating your own team logo design using a free logo maker. Logo makers take time and effort, so you'll need to be willing to put in some work. And while the attractive templates can help get you started, you'll still need a creative eye to end up with a unique design that complements your team. Still want to give it a go? I'd recommend trying Wix Logo Maker. There are lots of logo makers out there, but I find Wix Logo Maker the easiest method to deliver a high-quality logo. To get started,
go to the Wix Logo Maker homepage
 and sign up for an account. Then, enter your company name, tagline, and industry.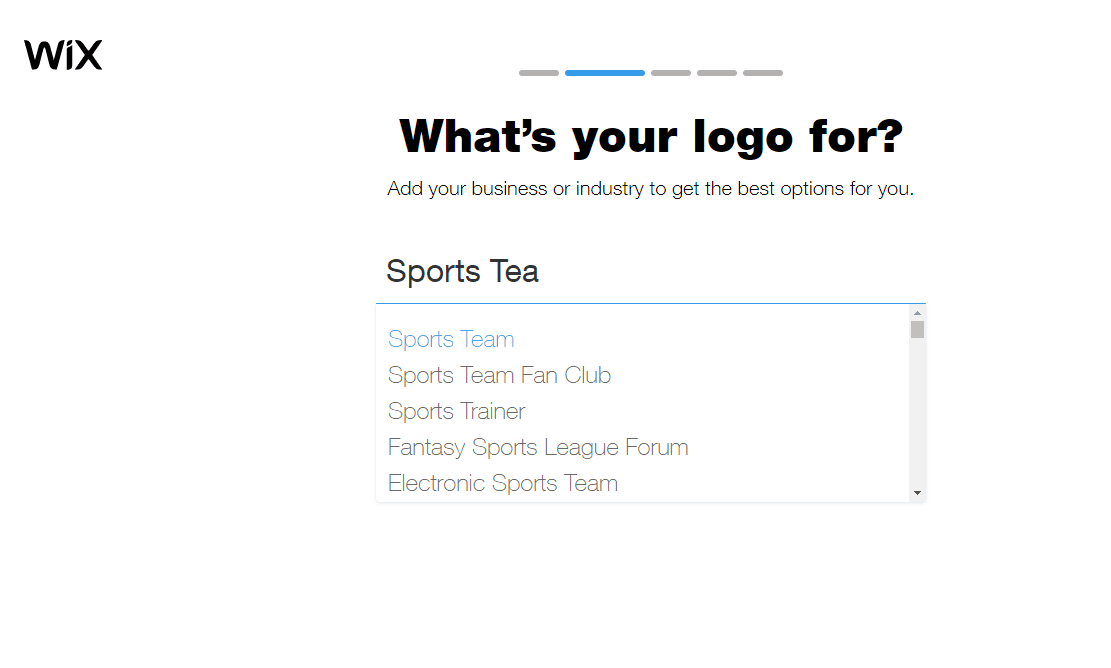 You'll then be asked to describe the feel of your logo by choosing various words that best describe your vision. I chose dynamic, fun, playful, and creative.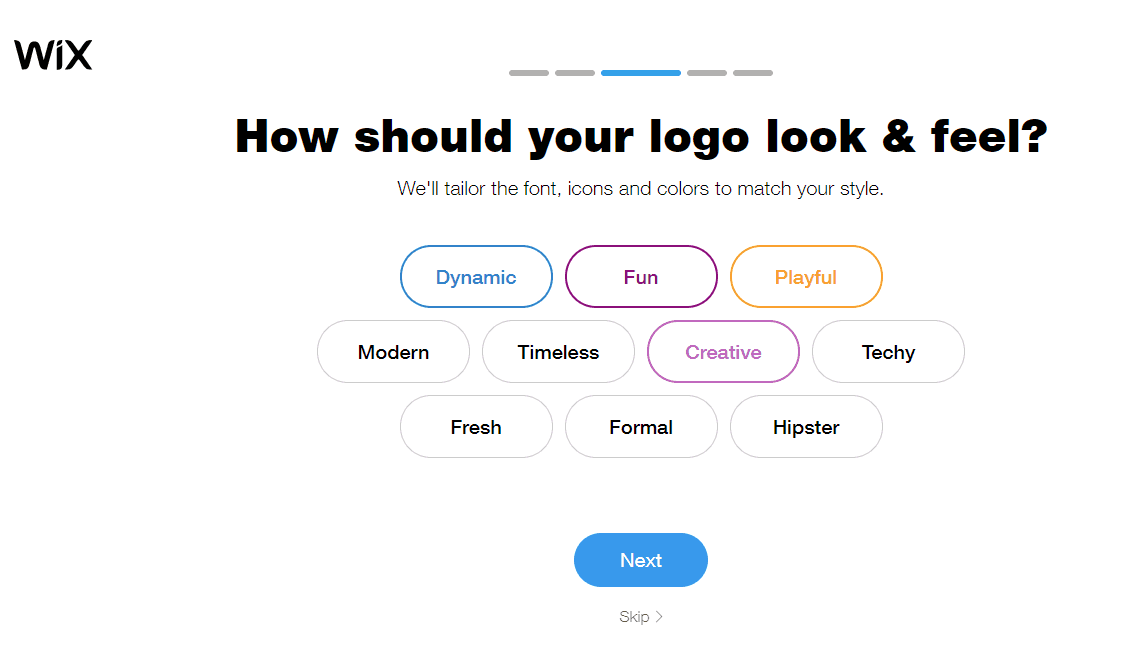 Next, Wix Logo Maker shows you logo pairs and asks you to choose which design you like best. This is to help determine what style is best for you. If you don't like either, click
I don't like either of them
to skip the pair and move on.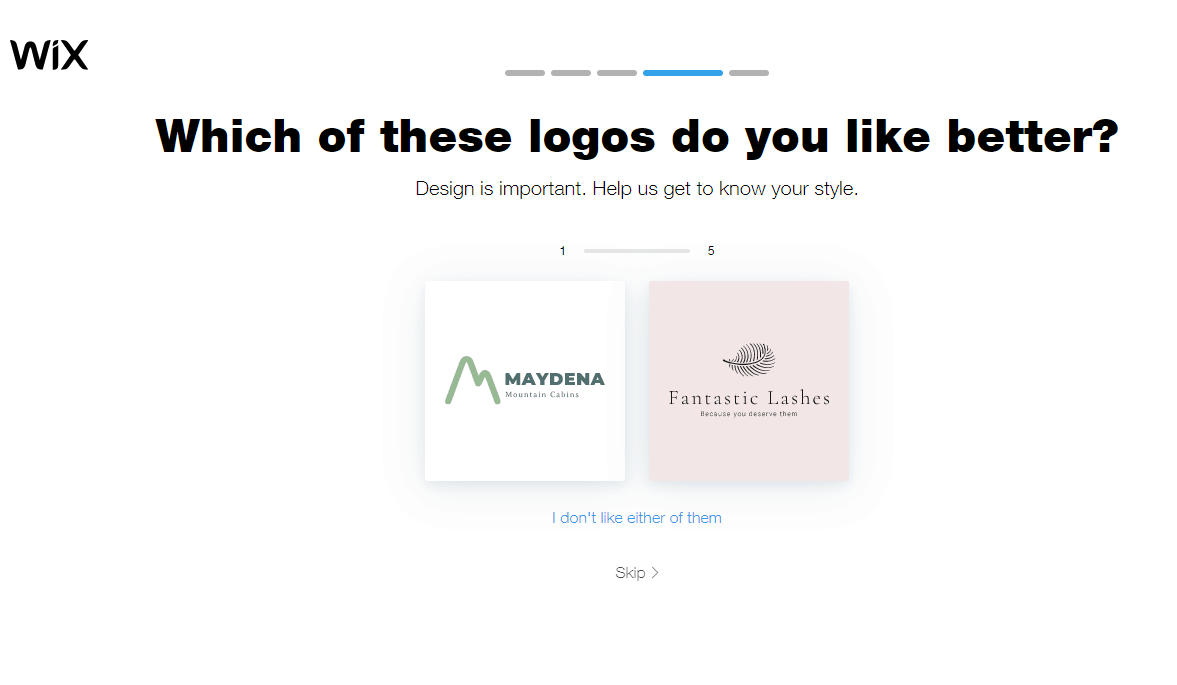 Finally, tell the AI where you'll be using your logo (website, social media, business cards, etc.) and your suggested logos will be generated on the next page. Here, you can click
Replace icon
and search for a more specific image relating to your team or mascot. Choose the icon you like best, apply it, and each suggested logo will now feature your new chosen icon.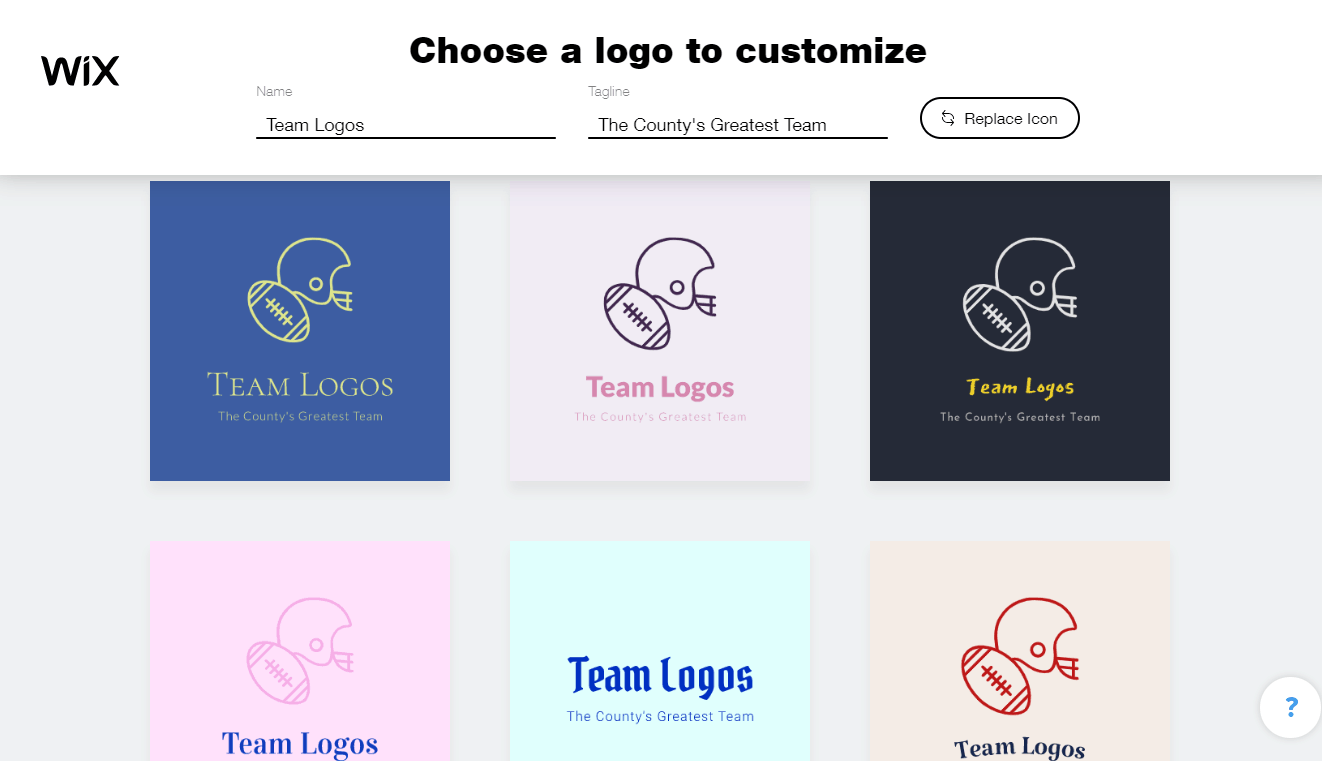 Please explore the logos and select your preferred one for additional customization. In the editor, you can modify the colors, adjust the placement of the icon, change the fonts, and incorporate other features into the logo.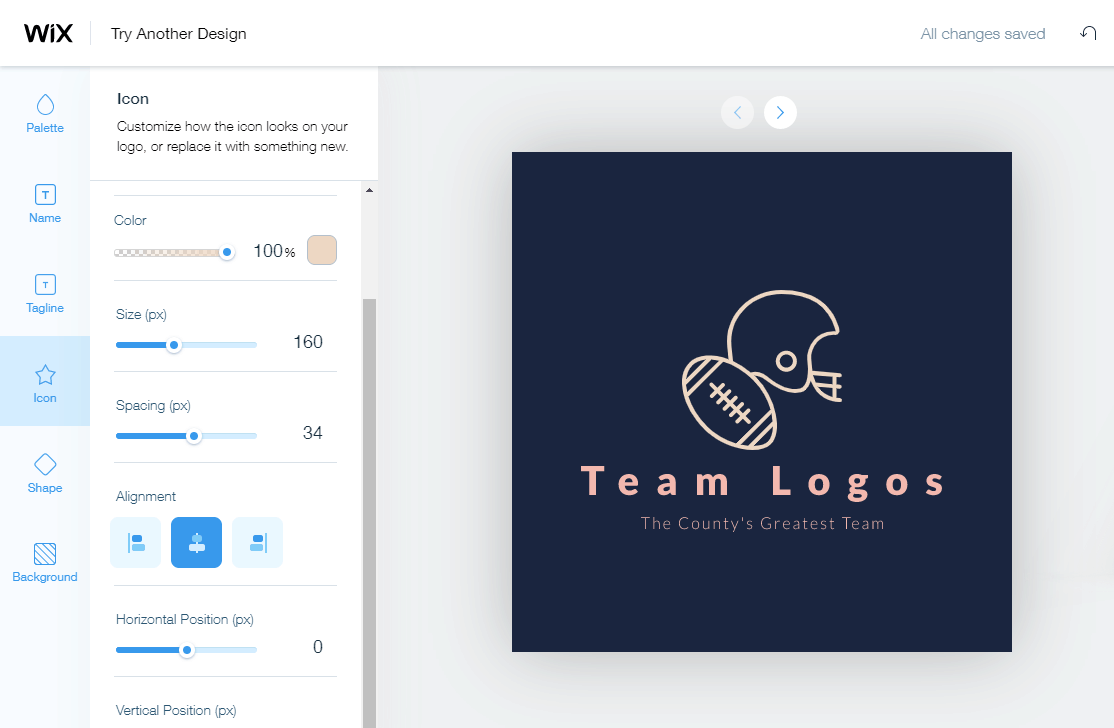 When you're happy, navigate to the next page and pay to download the high-resolution image files to begin using it. Not sure this is the right platform for your needs? Read our
in-depth Wix Logo Maker review
 to find out more.
DesignEvo has more than 10,000 design templates available. You can search designs by category (including sports) for easy access to relevant styles. Learn more in our expert DesignEvo review.
Looka – After you've created your logo, you can use Looka to download a social media kit, logo formats to be used on merchandise, business card designs, and more. Find out about more features in our full Looka review.
Wrapping up
Ultimately, I'd recommend
Fiverr
for your team logo design needs. The ease of use and thousands of designer options are enough to sway anyone, but the value for money is the icing on the design cake – it works out even cheaper than downloading files from a free logo maker. Heart set on creating your own logo?
Wix Logo Maker
is the best choice to make a quick, quality logo with very little hassle. If your quest for the perfect logo continues, check out
our round-up of the best sports logos
and
my colleague's extensive logo service comparison
.
Other logo makers worth an honorable mention: