Do you need a logo to act as your brand's anchor on your business website or advertising material? Designing a professional logo with mass appeal is not easy. Luckily, there are plenty of options to have your logo designed by an expert. To make the process go as smoothly as possible and to ensure you get the best result, follow these steps:
Step #1: Gather all your branding assets
Real designers don't just create a logo for a logo's sake. They take your whole business identity into account to come up with a design that reflects your image and style, and that can act as a center point for your future branding elements like banners, flyers, etc.
So before you go looking for a designer, come up with a slogan (or tagline) for your brand, think of the most important and distinguishing features of your brand, such as:
Any imagery you regularly use or identify with
The colors or color palettes you used for your branding
The general style of your business or brand (formal, informal, playful, etc.)
All of this will help the designer come up with a logo that really speaks to your brand.
Step #2: Establish the Scope of Your Needs
A logo will be used literally all throughout your business in all your products and branding assets. These will almost all require logos that have specific sizes, dimensions, and colors for that platform. For example, you may use different logos on your website than in your mobile apps and might even require more variations for your official documents or printed marketing material.
Make sure that you inform your designer of all the areas in your business where you will need to use your new logo so that he or she can create the appropriate variations.
Step #3: Decide How You Want to Hire a Designer
There are a number of ways you can work with a designer to come up with a logo for your brand. The most important decision you'll need to make is whether you want to work with an individual designer (such as a freelancer) or a design company. You can check this list of the best logo design services for a few great examples.
With a design agency, you'll probably have a much more polished and professional experience. However, you will also probably pay a lot more than for a freelancer. Prices can range wildly depending on which option you go with, the prestige of the freelancer or agency, and the requirements. Expect to pay around $50 to $200 for a freelancer and one or two hundred dollars more for an agency. Some design agencies like Tailor Brands also require that you subscribe with them instead of making just a single payment.
If you go with a freelancer, you have another choice to make. On most freelancer websites, you deal directly with a freelancer by posting your job in their listings and letting a freelancer apply or find a freelancer that looks suitable. Examples are websites like Upwork and HiretheWorld. Alternatively, another exciting method is to create a logo design competition, like on Logo Arena, where you'll be able to choose the winning submission as your logo.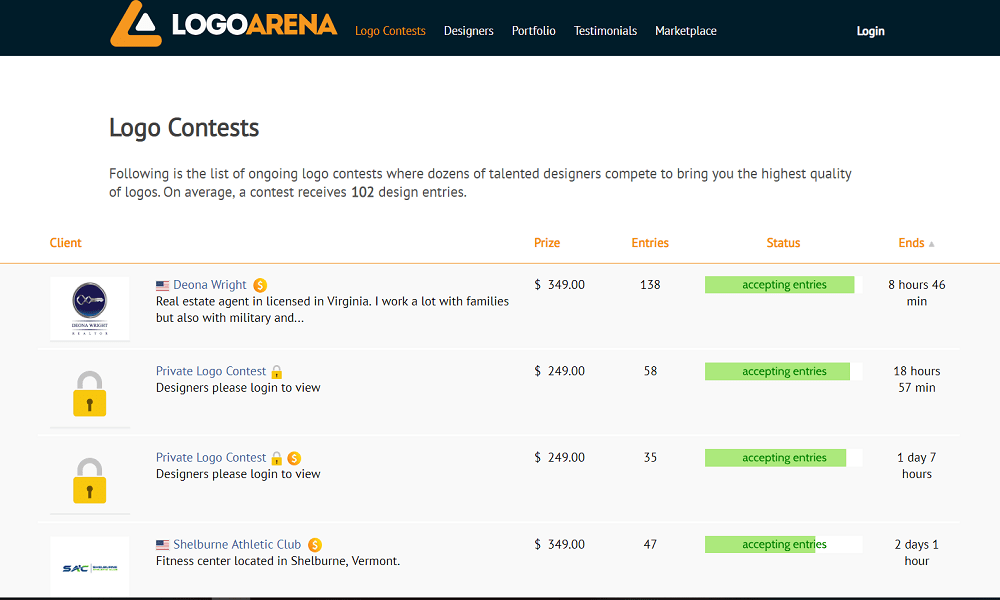 Step #4: Choose the Right Designer For the Job
Any decent and trustworthy designer or branding agency will proudly show off examples of work or have a whole portfolio of past projects. Every designer also has a personal style and forté. You should always take a look at the designer's portfolio or examples of past work to get a feel for his or her style and whether it will work with your brand. Has the designer done anything similar in the past?
Step #5: Agree on a Price and Timeframe
If you go with a freelance designer or depending on how exactly the agency that you went with works, you'll need to negotiate a price and timeframe. Some design agencies or services have fixed prices for certain services. For example, Tailor Brands offers two pricing plans with set services included in them.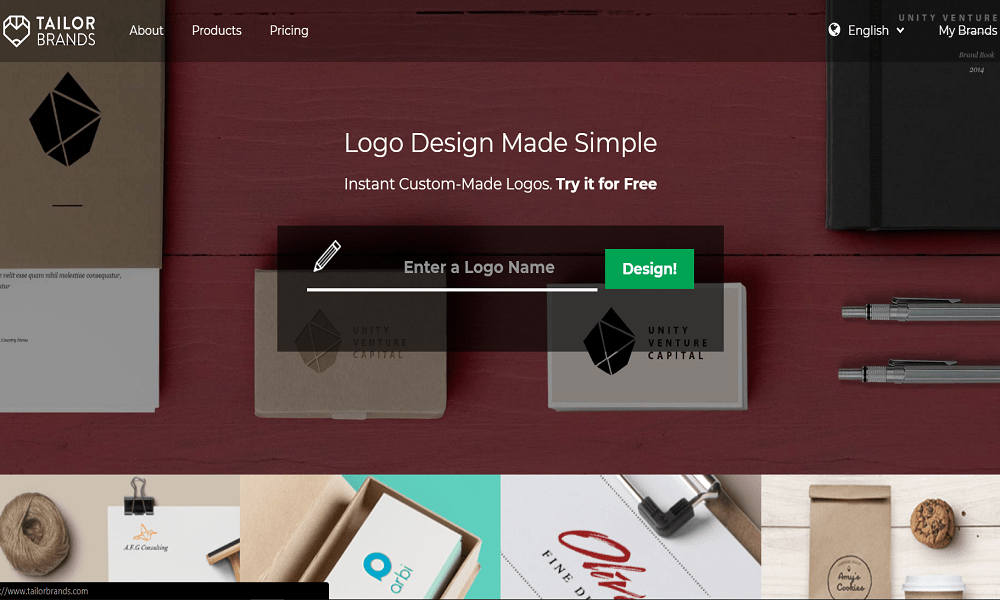 If you work with an individual freelancer, it's more complicated, as you'll have to come up with an amicable solution. Remember that you usually get what you pay for, so it's worth it to scout for the top-rated freelancers even if they demand higher compensation.
Generally, it shouldn't take more than a week for a designer to finish your logo. He or she might also have prior jobs to complete first. Usually, if you hold a competition, you'll be able to set the prize money, although there might be a minimum amount and the due date will be at your discretion.
Step #6: Stick to Your Brand Story
Every effective branding campaign has a certain identity that it sticks to through thick and thin. It's this identity that end-customers first notice and get invested in. Make sure that you and your designer have a clear understanding of what the message, ideas, or the goal of your brand is, and that it comes through in the final product. This can be particularly difficult when it comes to a logo because a logo is small and simple. You need to be able to distill your message into its core elements, like keywords or phrases and imagery, and build a representative logo from it.
Step #7: Don't Rush the Design Process
Good design doesn't just happen overnight. It's an iterative process that can be different depending on the individual designer or agency. It's a difficult task to distill the essence of a whole brand into a small graphic representation. The designer needs to convey and harmonize many quantifiable and unquantifiable factors and package them in a single, neat, and appealing icon.
It's then also no surprise that different designers will have different ways of approaching this work. Next up, there are some concrete tips for working with a designer that will help you maintain a good working relationship while getting exactly what you want from your logo.
Other Handy Tips For Working With a Designer
Avoid giving overly general feedback. I know it's hard if you're not a designer yourself, but feedback like: "I don't know, it's missing that wow factor" isn't very helpful and won't help the process go any faster. Try to point out particulars like the fonts, colors, or imagery if they don't appeal to you. If you can't find any, it might be a sign that you need to step back and view it from a fresh perspective.
Don't be too overbearing. Design is not easy, particularly for clients. Give your designer the room to experiment and enough time so he or she doesn't rush the creative process.
Be flexible. Don't get too stuck in your own ideas so that you reject anything new or fresh right away. Remember that a good designer also has experience in what people like and want, and he or she might bring a welcome fresh perspective to your logo.
Expect a multi-stage process. Because they have to balance their own ideas with what the client expects, designers rarely get it right on the first iteration. Brand design is usually a process of experimentation and picking the best option to proceed with.
Don't be afraid to ask questions or give answers. In fact, you should be worried if your designer doesn't have any questions for you. A good designer will ask you enough questions to make sure he or she designs the logo you want and need.
And that's all you need to know in order to find, work with, and successfully design a logo for your brand. A logo will be the centerpiece of all your branding assets for some time to come and will be the most recognizable asset you have. So, make sure you do everything you can to give your designer the best chance of creating an unforgettable logo that your brand deserves.