creative and unique in its style and design.
If you specialize in children's shoes, for instance, your logo should be colorful and fun, but if it's women's shoes, you'll want something more stylish and sophisticated. You can use a logo maker to create your own logo (and I'll show you how), but I recommend leaving the design work up to the pros. It doesn't have to cost as much as you think –
I found a way to hire an experienced designer for as little as $5. Jump down now to learn my secret.
9 Best Shoe Logos
When my colleague decided to conduct an experiment to find the best new logo for Website Planet, I wasn't expecting results that were out of the ordinary. But when I saw how well the designers at Fiverr had performed, I was more than a little surprised. They delivered high-quality logos, even at the $5 rate. Check them out in our
in-depth Fiverr review
.
Want to read all about the experiment? Read his full logo design service comparison.
How Can You Hire a Logo Designer for Just $5?
If you are looking for a quality shoe logo design at an affordable price, then Fiverr may be the solution to your problem.
On Fiverr, you can hire a professional logo designer for as little as $5.
Navigating the website is quick and straightforward – just
go to the Fiverr homepage
, type in your search query (shoe logo), and review the logo designer profiles that pop up.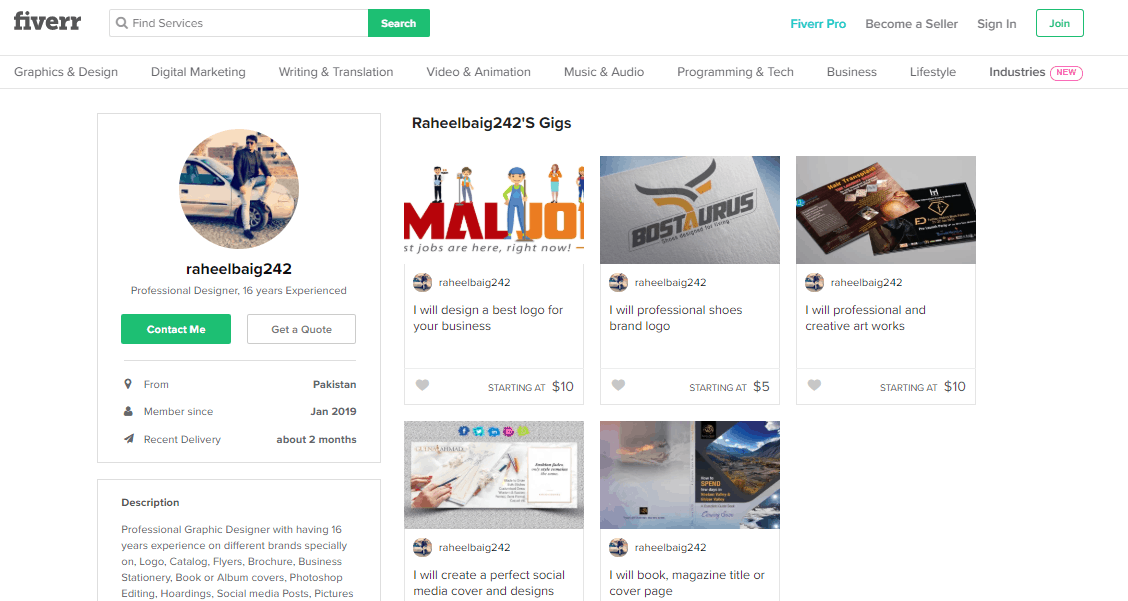 Once you have found a designer whose style you like, click on their portfolio to view the details of their package costs, seller information, and design specializations.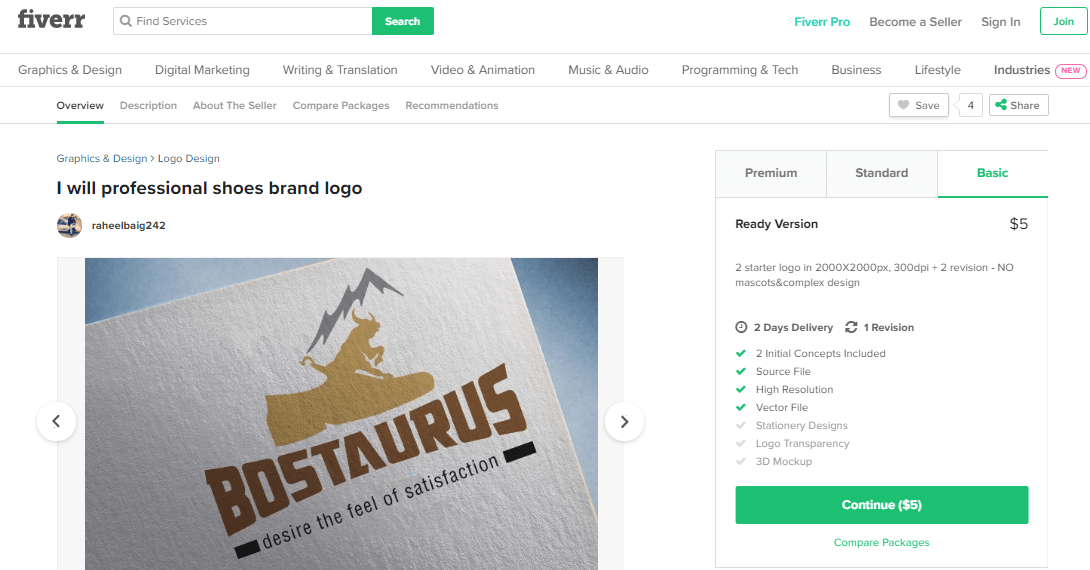 Found the perfect designer to create your new logo design? Contact them for more information or go straight to the purchasing page. Fiverr charges you at the beginning of the design process before you've received your logo, but
payment is only released to designers once you're 100% satisfied.
Another great thing about Fiverr?
You can easily communicate with your designer to convey your creative ideas.
Do you have reference photos or guidelines for your desired design? Message your designer and let them know exactly what you'd like – this helps reduce the need for revisions for a design you aren't satisfied with. So, what else makes Fiverr the ideal solution for your logo needs?
Price Guarantee – You never have to worry about being overcharged or scammed – Fiverr has payment protection for every purchase made.
Designer Options – There are thousands of Fiverr logo designers to choose from. Whatever style you desire, there is a designer that can deliver exactly the logo that you need.
Quick Delivery – Most logo designs can be delivered in three days or less. Many Fiverr designers even offer 24-hour express delivery for an additional fee.
Package Variety – If you need more than just a logo, such as a full social media kit or a 3D mockup, many designers offer packages that include these add-ons and more.
Making Your Own Logo Design
If you're the do-it-yourself type, creating your own may sound appealing. Creating your own logo may be a fun thought, but it isn't for the faint of heart. Logo makers require time and creativity, and there's always a chance you'll end up with a logo that's very similar to someone else's.
But it's always fun to give one a try (and it's free, too – you pay only if you like the results).
My top recommendation is Wix Logo Maker. Want to learn more before you get started? Read our
in-depth Wix Logo Maker review
.
Wix Logo Maker
When you
go to the Wix Logo Maker homepage
 and sign up for an account, the wizard starts off by asking a few preliminary questions, such as your business name and industry type. Personally, I believe that what sets Wix Logo Maker apart from its counterparts is the 'look and feel' question: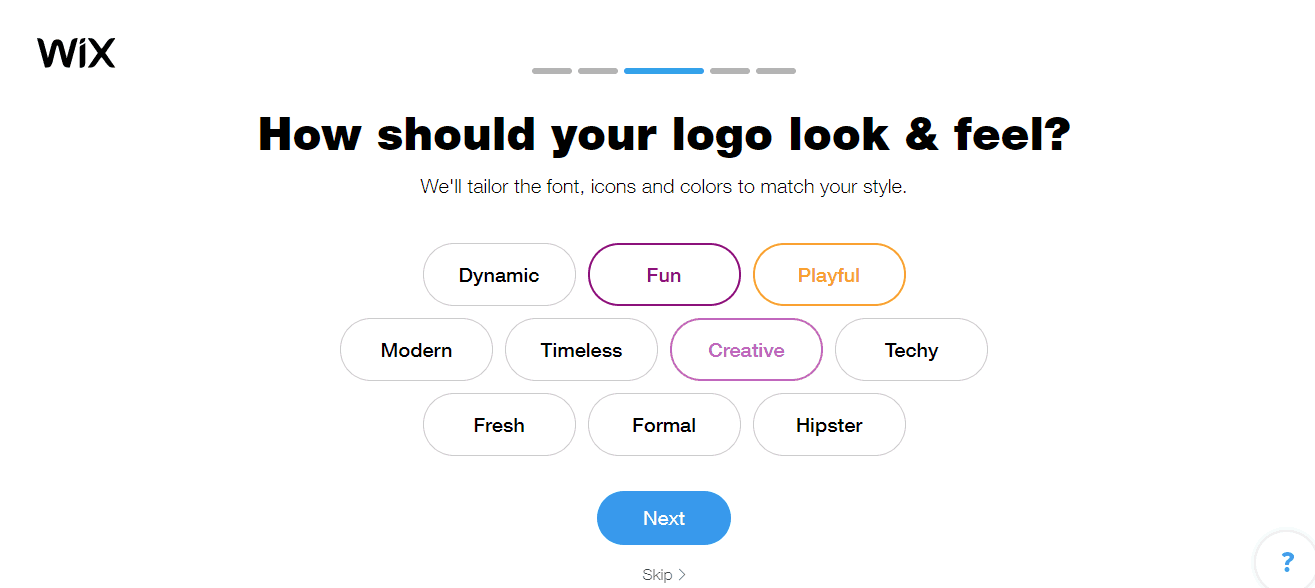 Numerous words appear, and you can select as many options as you prefer. This question holds significance since it aids the AI (artificial intelligence) in creating logos based on the words you link with your intended design. Are you in search of something techy or hipster? Something formal and timeless? The next step is to review sample logo pairs and choose your favorite designs. The sample logos are often opposing in style to help further narrow down your preferences.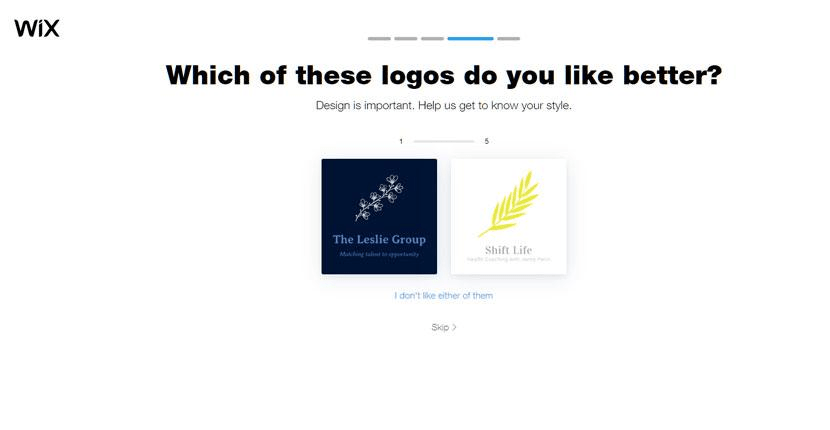 After you choose where you'd like to use your logo (website, business cards, social media, etc), Wix Logo Maker generates a list of logo design suggestions, just for you. These designs will have varying icons, but
you can click the 'replace icon' button, search for 'shoe', and choose from any of the available icon options
.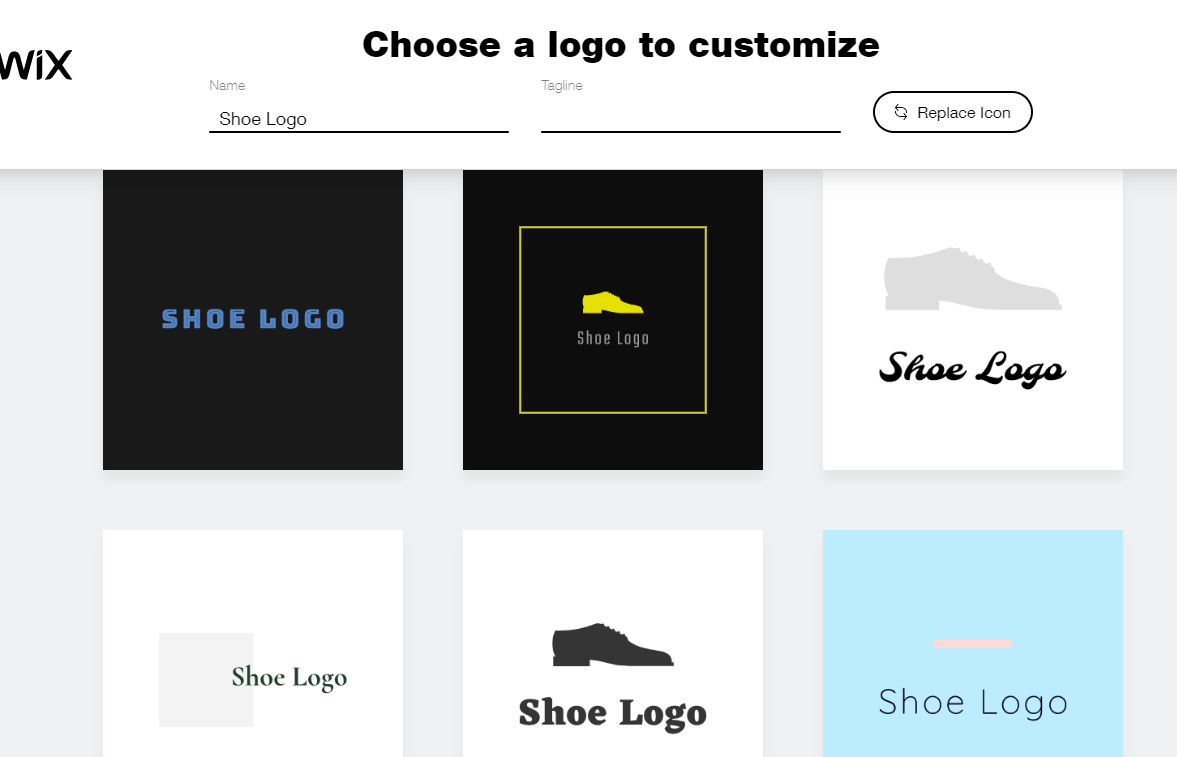 Choose your favorite shoe logo, customize it as needed (I switched up the colors), and choose your package type in order to continue to payment and download your new logo. That's it – it's that simple!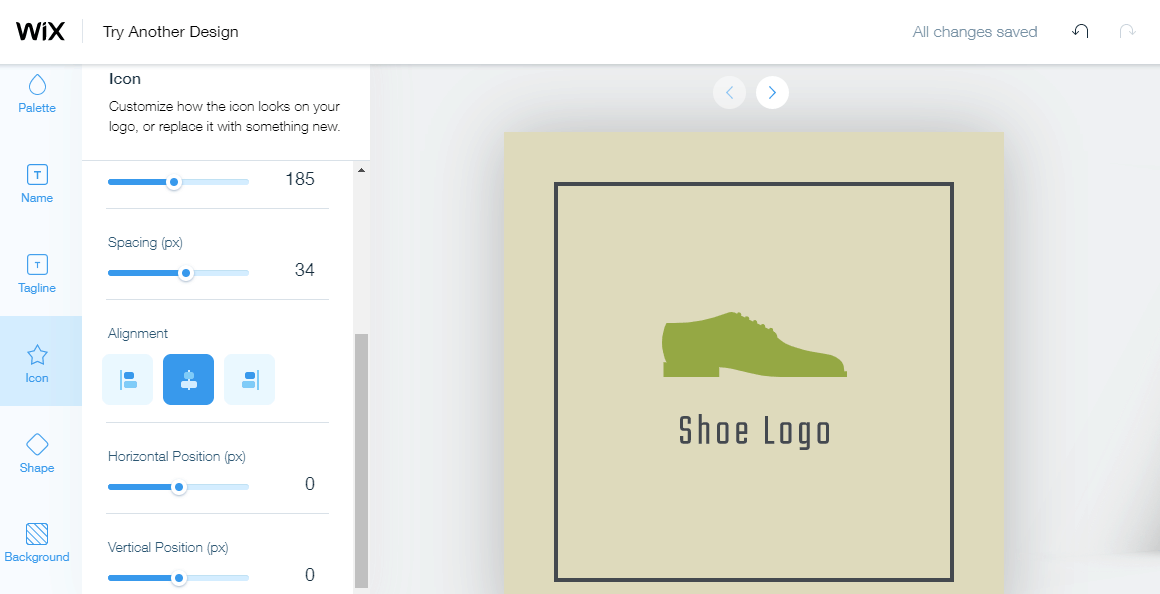 Wix Logo Maker Alternatives
DesignEvo – My favorite aspect of DesignEvo is the huge variety of logo templates that greets you on opening the website. Search through the templates for icons and styles that you like, make your decision and customize however you like. For more information, read our expert DesignEvo review.
Tailor Brands – The Tailor Brands wizard asks you several questions about your style preferences before your logos are generated. There are many great fonts and backgrounds to choose from and you can restart the questions at any point in the process if you change your mind. Learn more in our in-depth tailor Brands review.
Getting Your Perfect Logo Design
Ready to get your creative juices flowing?
Use Wix Logo Maker to create your own shoe logo design
 with a personal touch. If you prefer to have the professionals handle it,
check out the logo designers on Fiverr
 for quality designs at amazing prices. Want to explore other options? Don't miss our list of the
top logo design services
.