look
like a rose, it also has to be unique, attractive, and of course, in line with your brand's aesthetic. A professional logo designer can create a timeless rose logo that grows with your company. And the cost of hiring an expert doesn't have to be a thorn in your side. Do you have $5? Because that's all it can take.
Jump down to find out how to hire a graphic designer for a low price.
Want to make your own logo? I'll show you how to do it for free. But first, I browsed the internet for the best rose logos out there and here's my pick of the bunch.
9 Best Rose Logos
How to Find a Great Designer for a Cheap Price
Should the rose in your logo be red, pink, or white? With or without the stem? In bud or in full bloom?
Let's be honest, only an experienced logo designer understands the psychology behind choosing certain fonts, colors, and shapes.
But the good news? You can find a talented designer on Fiverr for as little as $5. This site is awesome, I tell ya!
How Fiverr Works
The sleek layout of the Fiverr website makes navigation a breeze. To find a logo designer,
go to the Fiverr homepage
, hover over
Graphics & Design
, then select
Logo Design
.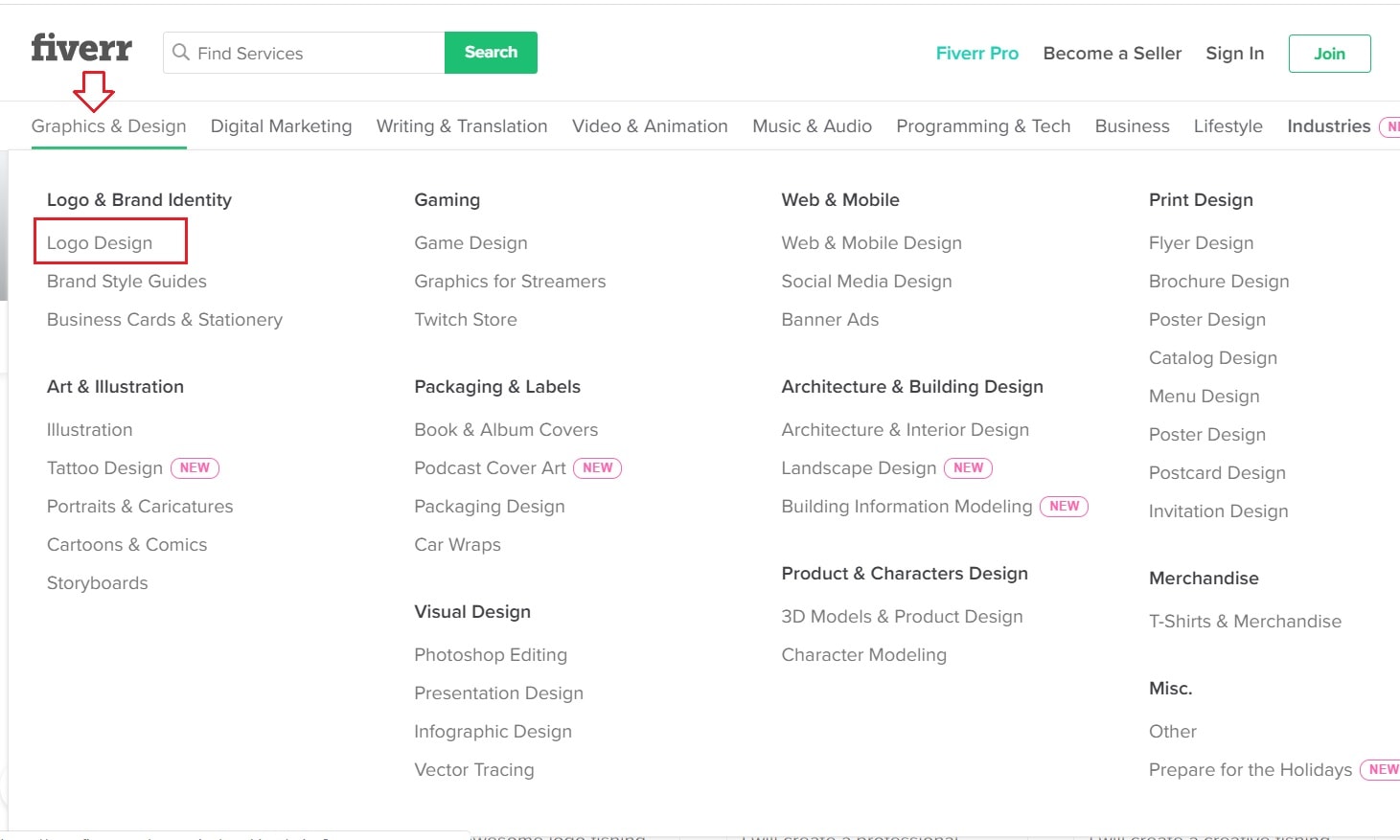 At the top of the page, search for "rose logo" in the search bar or let the Fiverr wizard narrow down the search results by answering a few questions.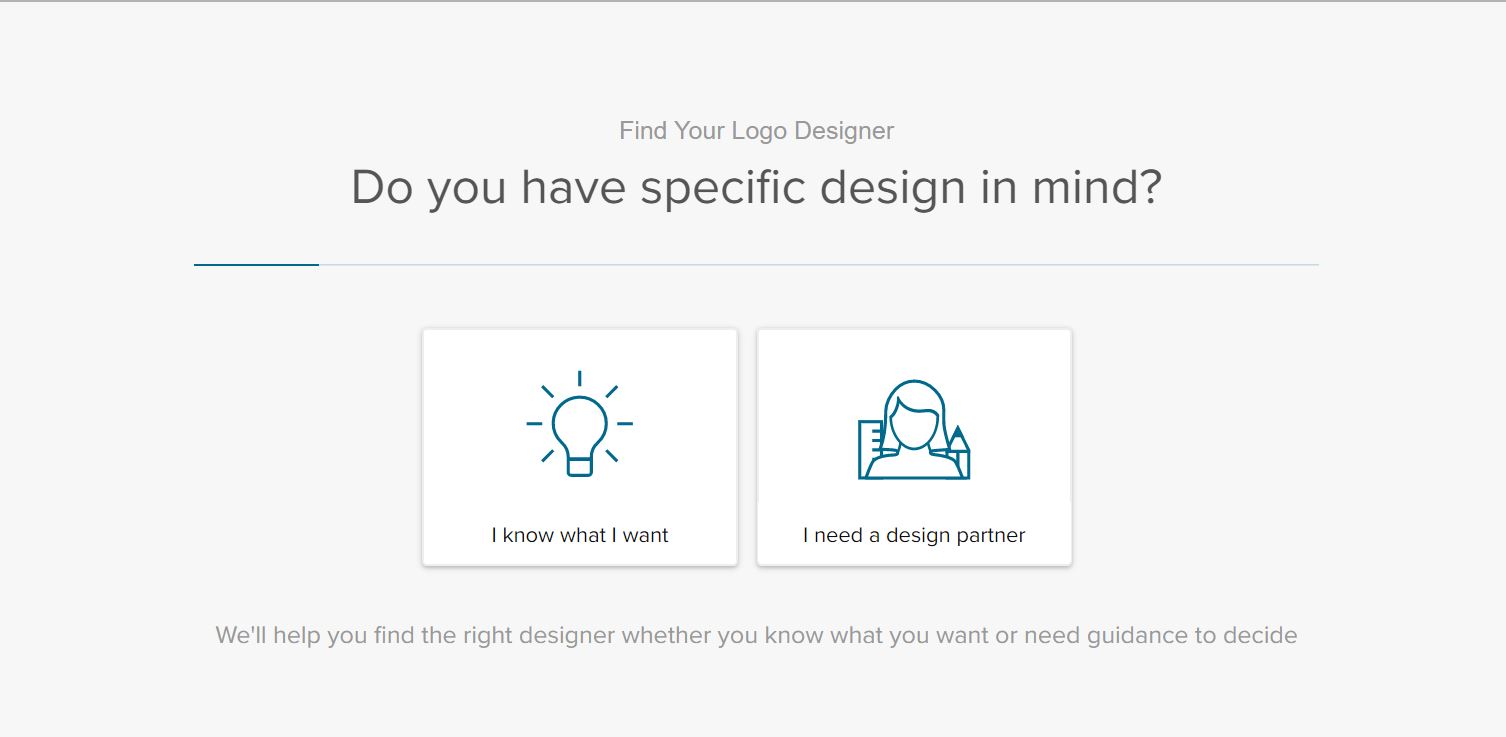 Filter your search results further by logo type, seller preferences, delivery options, and budget to find the best designers for you.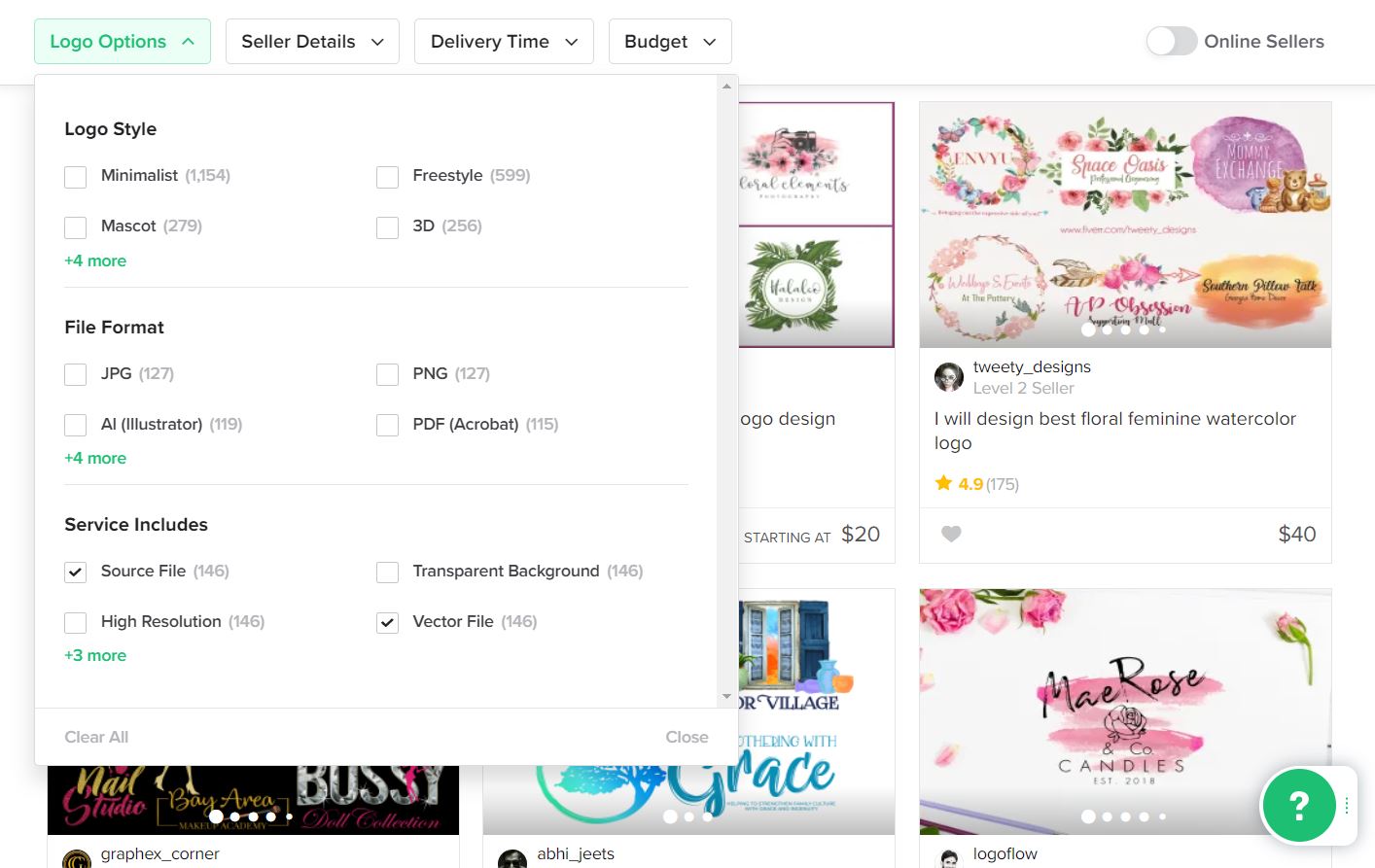 Learn more about hiring the right designer on Fiverr in our
expert Fiverr review
.
What's so Special about Fiverr?
Transparency – Browse through designers' profiles to see their work, ratings, and other user reviews without setting up an account.
Diversity – Fiverr has tens of thousands of professional freelancers from around the world who specialize in different styles of logos and work with a range of budgets.
Secure messaging – Chat to sellers directly through the free mobile app or the website before deciding to buy a gig.
Secure transactions – Fiverr holds your payment until you're happy with the designer's completed work.
How to Make Your Own Rose Logo
Feeling creative and want to design your own rose logo? You don't need graphic-design software to give it a go.
Online DIY logo makers are usually straightforward and easy to use, but bear in mind, while it's free to create your logo, you'll have to pay to download it in a usable, high-res format
.
Using Wix Logo Maker
I prefer working with Wix Logo Maker. For a logo maker, I think the designs look pretty professional, not to mention it's quick and easy to use.
Expert tip:
If you need some inspiration first, or just want to see if it's the right platform for you, you can browse Wix Logo Maker's huge library of logo designs to see the sort of thing you could create. The process is very straightforward. First,
go to the Wix Logo Maker homepage
 and click
Start Now
to create a free account.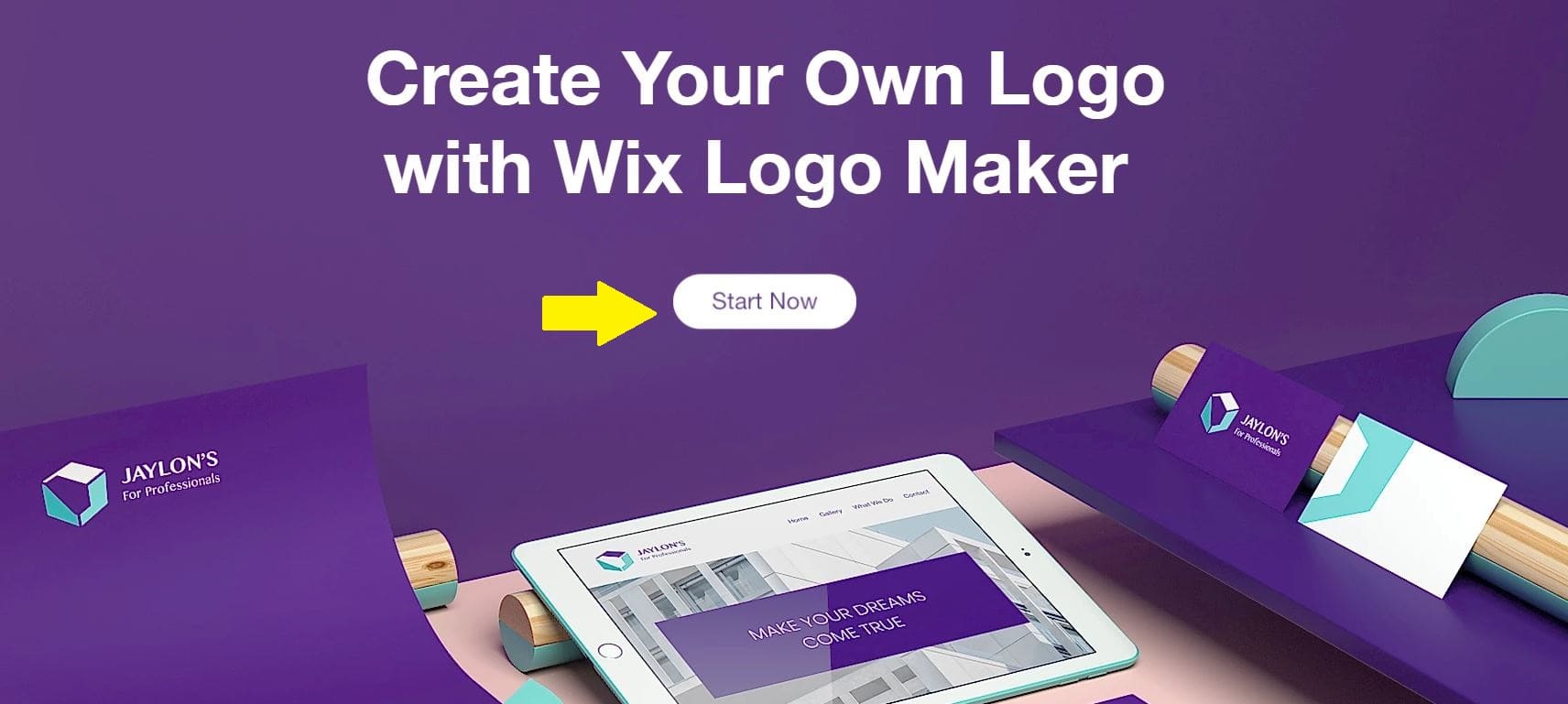 The artificial intelligence (AI) wizard will ask you a series of basic questions about your business and style preferences to figure out what you're looking for in your rose logo. Next, the wizard will automatically generate a list of logo templates based on your answers. To get more rose-specific imagery, click
Replace Icon
, type in a keyword (e.g., rose) and choose your favorite icon to apply it to every logo template in the results.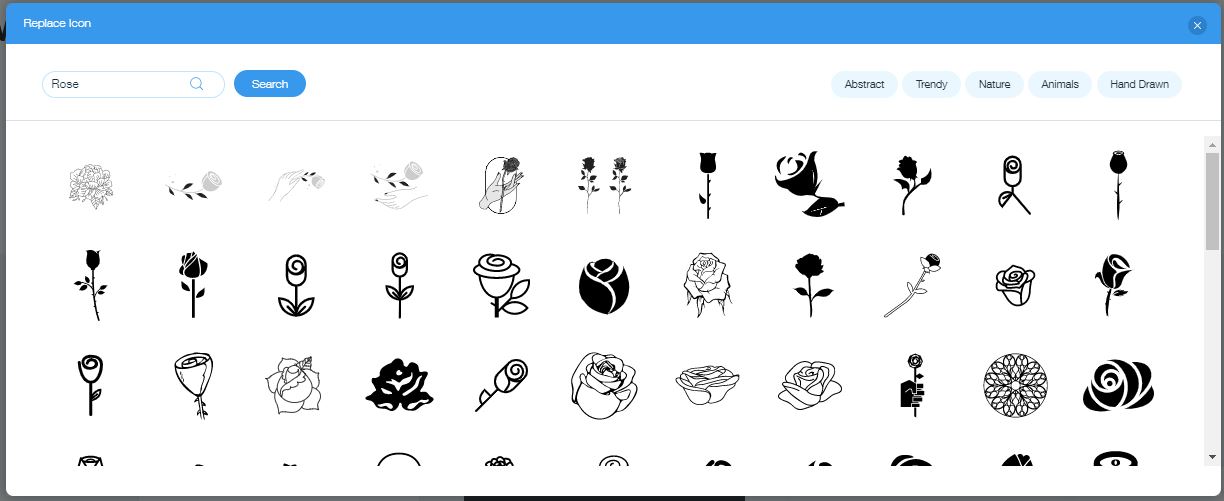 Choose your favorite template to edit. You can move and customize everything from the font to the color scheme.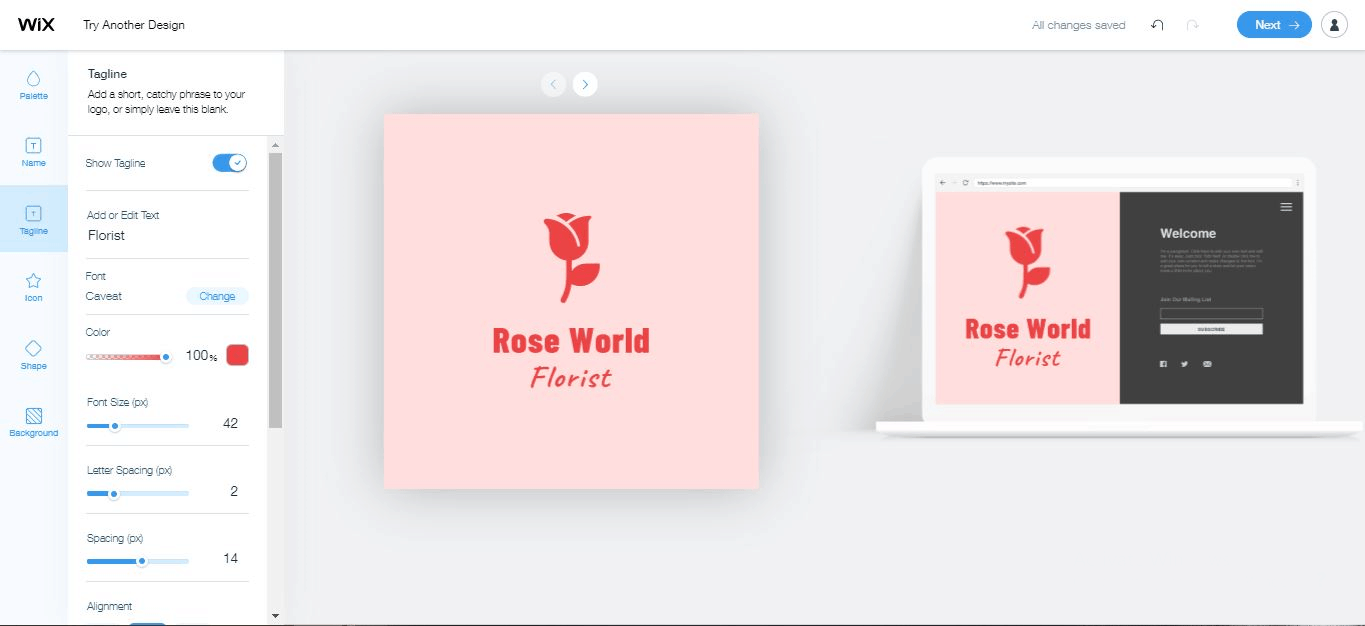 Once you're happy with the result, proceed to the payment page where there are options to download your logo in various formats. Find out more and see a few more logo examples in our
in-depth Wix Logo Maker review
.
Alternatives to Wix Logo Maker
Although Logo Maker isn't AI-based like Wix, it has more than 10,000 logo templates to choose from. It also offers further branding options, like website design templates and domain names. Learn more about its features in our expert Logo Maker review.
Tailor Brands is great for creating abstract-looking icons. You'll have to sign up to see the generated results, though. Read our full Tailor Brands review for more details on the design process.
Roses Are Red, Violets Are Blue. Here Are My Final Thoughts Before We're Through
Rose designs have benefited numerous successful companies, among them Lancome's iconic single-stemmed rose logo. This logo has been maturing and adapting alongside the company for decades, instantly identifiable and evoking associations with excellence, attractiveness, and grace. When it comes to your rose logo, you only get to make a first impression once, so make it count.
Hiring a designer on Fiverr is the best way to ensure your ideas blossom into something beautiful
, or if you're a budding DIY designer, then have a go at
Wix Logo Maker
 to bring your floral vision to life. Need more inspiration? Discover more
logos inspired by nature
, or check out our comprehensive list of the
best logo design services
.