If your company name begins with a "Q", it's a great idea to highlight this letter in your new logo design. Since companies beginning with Q are less common, you'll automatically have a logo that stands out. A Q shape is instantly recognizable, and easy to personalize in a way that reflects your brand. You can choose a design style that's clean and modern or angular and eccentric – there are many ways to make it look unique, while still retaining the basic Q shape. The best way to guarantee your new logo looks great, is to leave it to the pros. You might think that's out of budget, and hiring an experienced designer would be a costly venture. But what if I told you you could get a professional logo for much less than you'd expect?
 Read on for my trick to getting your logo expertly designed for just $5.
---
9 Best Q Logos
When my colleague conducted an experiment to test a range of logo design services, I was excited to discover who came out on top. To see the results for yourself, head over to his
expert logo design service comparison
 to find out how each platform performed.
How to Get a $5 Logo
Logo design is generally seen as one of the more costly expenses a business has to budget for. Graphic artists are not cheap and even the simplest of logos could set you back hundreds of dollars. But what if there was an option to commission a professional logo for a price anyone could afford? Five dollars may seem like an impossibly small price for good logo design, but freelance platform Fiverr makes it a reality. Designers at Fiverr can offer packages of their services from a starting price of $5. There are thousands of designers specializing in various styles and techniques, so you're sure to find a seller that can create your perfect logo. To explore the designer options,
head to the Fiverr homepage
. Searching for "Q logo" is too niche a term, so I'd recommend searching by style instead. For example, try "vintage logo", "minimal logo", and "monogram logo". Once your results have loaded, scroll through the profiles to take stock of the designers. Click on the profile of a designer whose work you'd like to explore further.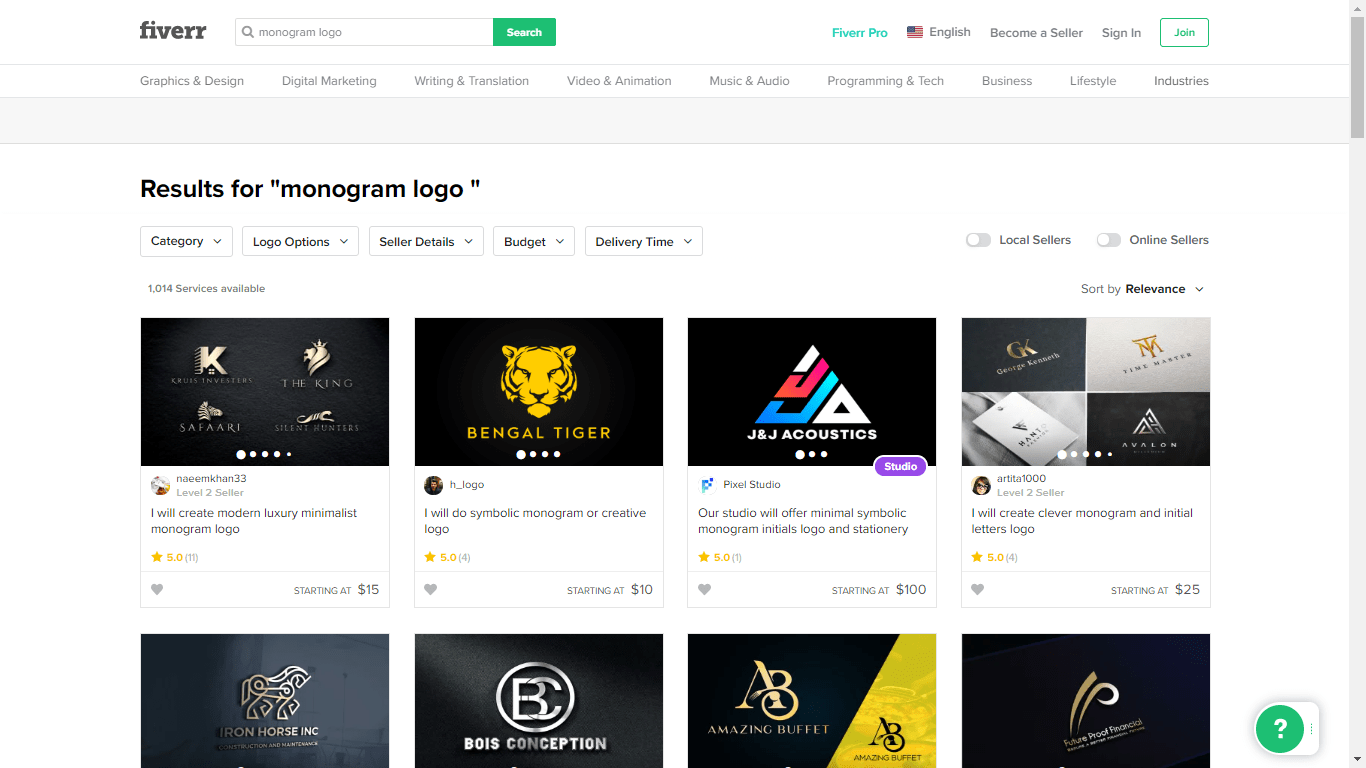 Designer profiles house their portfolio, list of services, and previous customer reviews – everything you need to find out if they're the right freelancer for you. Take time to review all of the available information before making your decision. When you've made up your mind, click
Continue.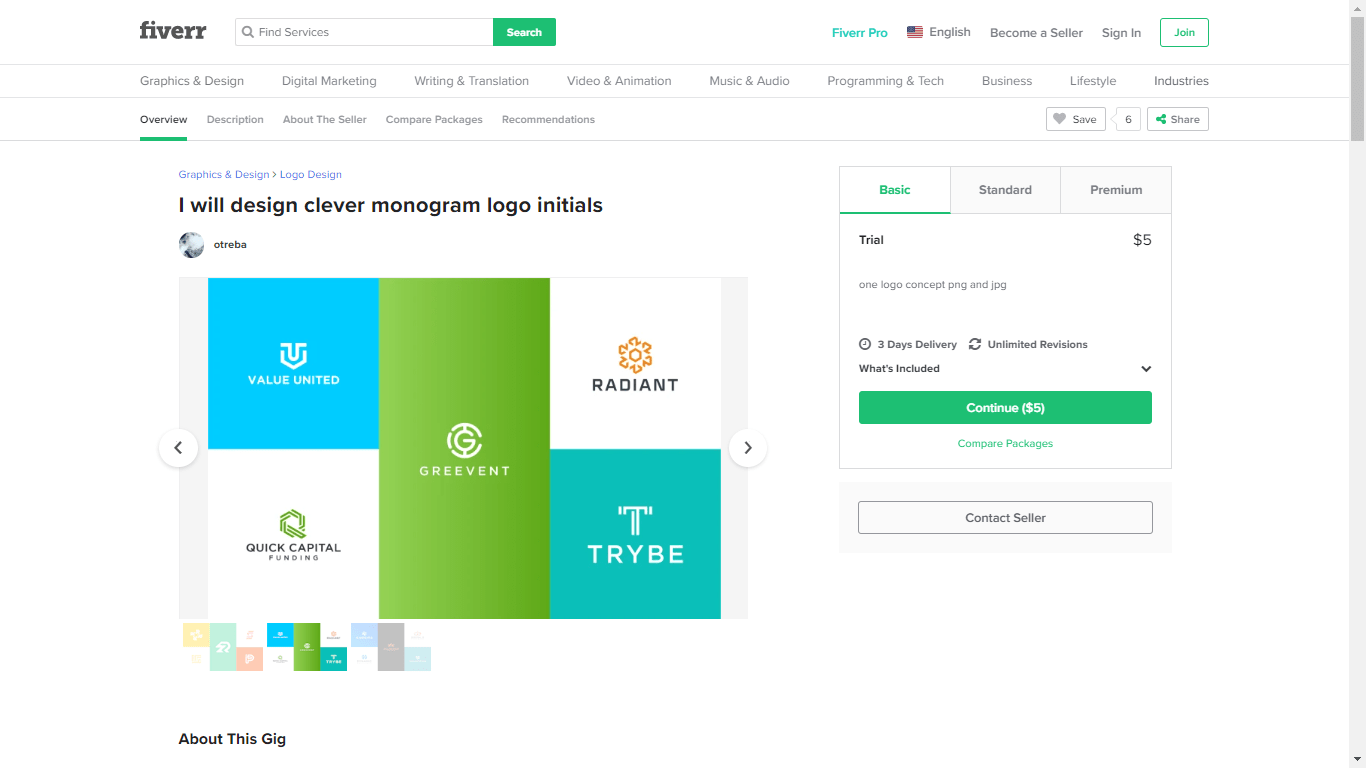 On the payment preview page, you can make sure you've chosen the right package for your needs and that you're happy with the price. Once you're ready to hire the designer, click
Order Now
to enter your payment details and finalize everything.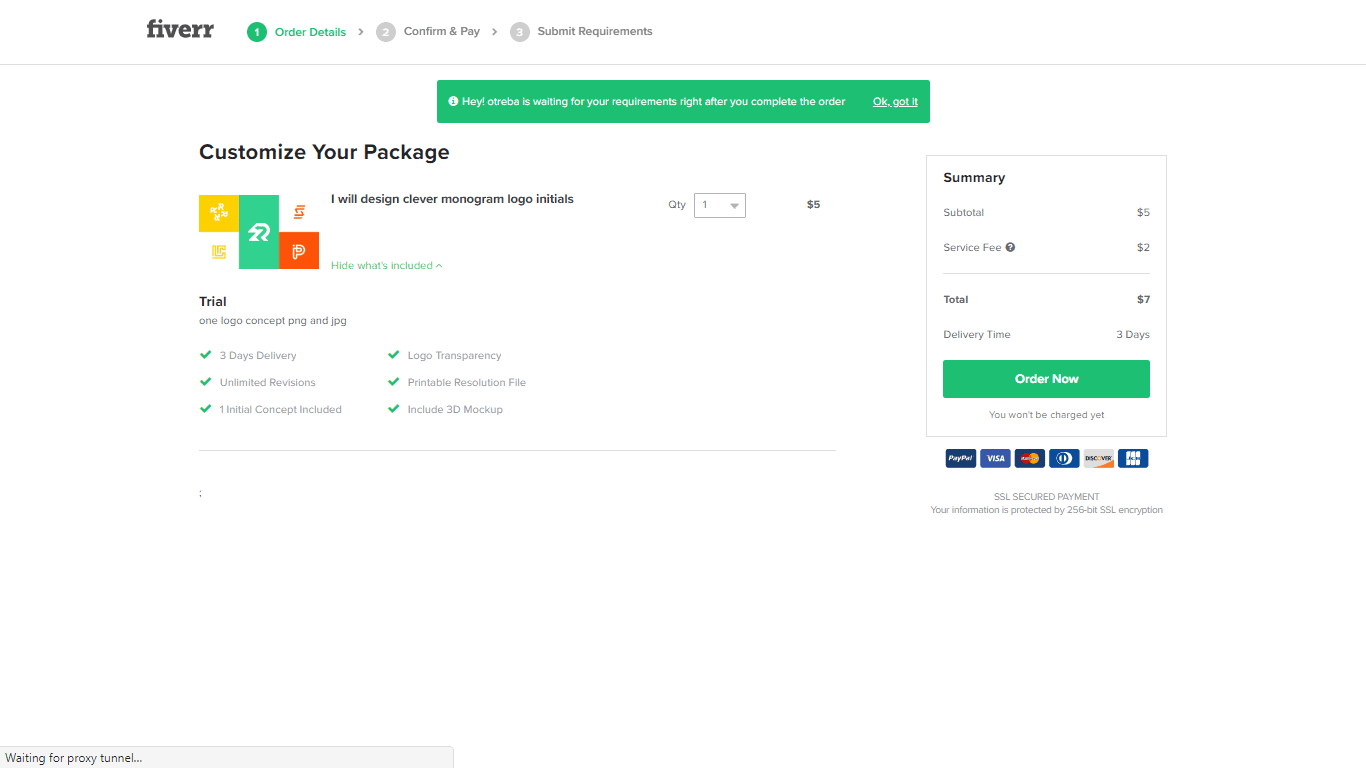 After payment, you'll be able to fill out the information about your design requirements. Send off the details and in just a few days your logo will be ready for you! You can keep in contact with your designer during this process through Fiverr's messaging system. Other great Fiverr features?
Handy search options – Use search filters like budget, logo style, and delivery time to narrow down your designer results to the most relevant options.
Package modifications – For a small extra fee, some designers let you add extras to your package, like expedited delivery and a social media kit.
No surprise fees – After you've made your upfront payment, your designer cannot overcharge you or request additional fees later on in the design process.
Seller levels – Each designer is given a seller level based on their time on the site and their customer reviews, so you can choose the right designer based on their experience and past work.
Interested in finding a freelancer? Check out our
full Fiverr review
for more tips on hiring designers.
How to Create Your Own Logo
Graphic design software is expensive and not beginner-friendly, so the best way to make your own logo is with a DIY logo maker. These tools are free to use, you'll only pay to download the high-resolution files when you're happy with the final design. It's more cost-effective than downloading pricey software you'll struggle to use or only use once. My logo maker recommendation is always Wix Logo Maker. This is an amazing tool that utilizes artificial intelligence (AI) to suggest personalized logo templates. This feature makes it much easier to create your logo as you won't be starting from scratch. Want to see how it works? I'll show you.
Head to the Wix Logo Maker homepage
 to get started. Create a profile and enter your company name and tagline to begin.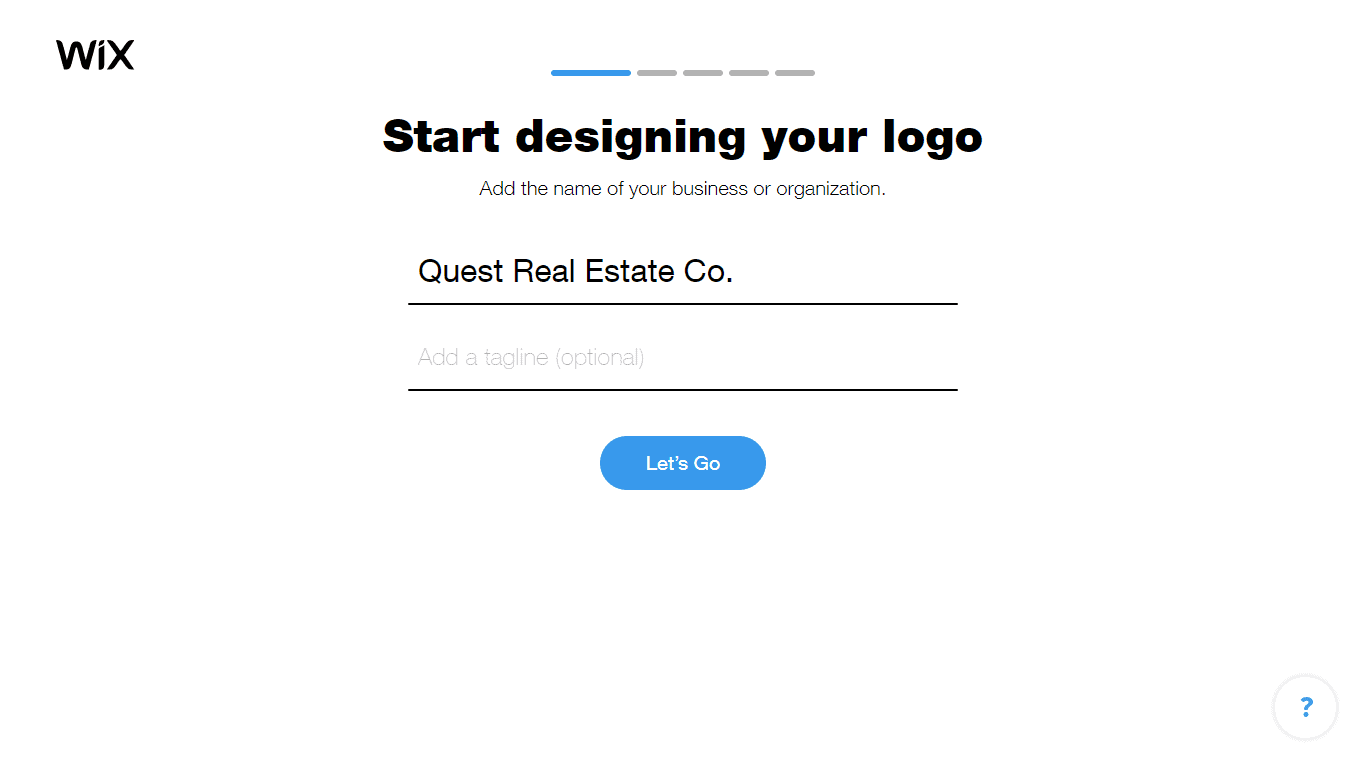 Type in your industry and choose the most relevant option from the dropdown menu. There are loads to choose from, so you should find a close match.
Next, pick words to describe what your ideal logo looks and feels like. Select as many words as apply to educate the AI on your tastes.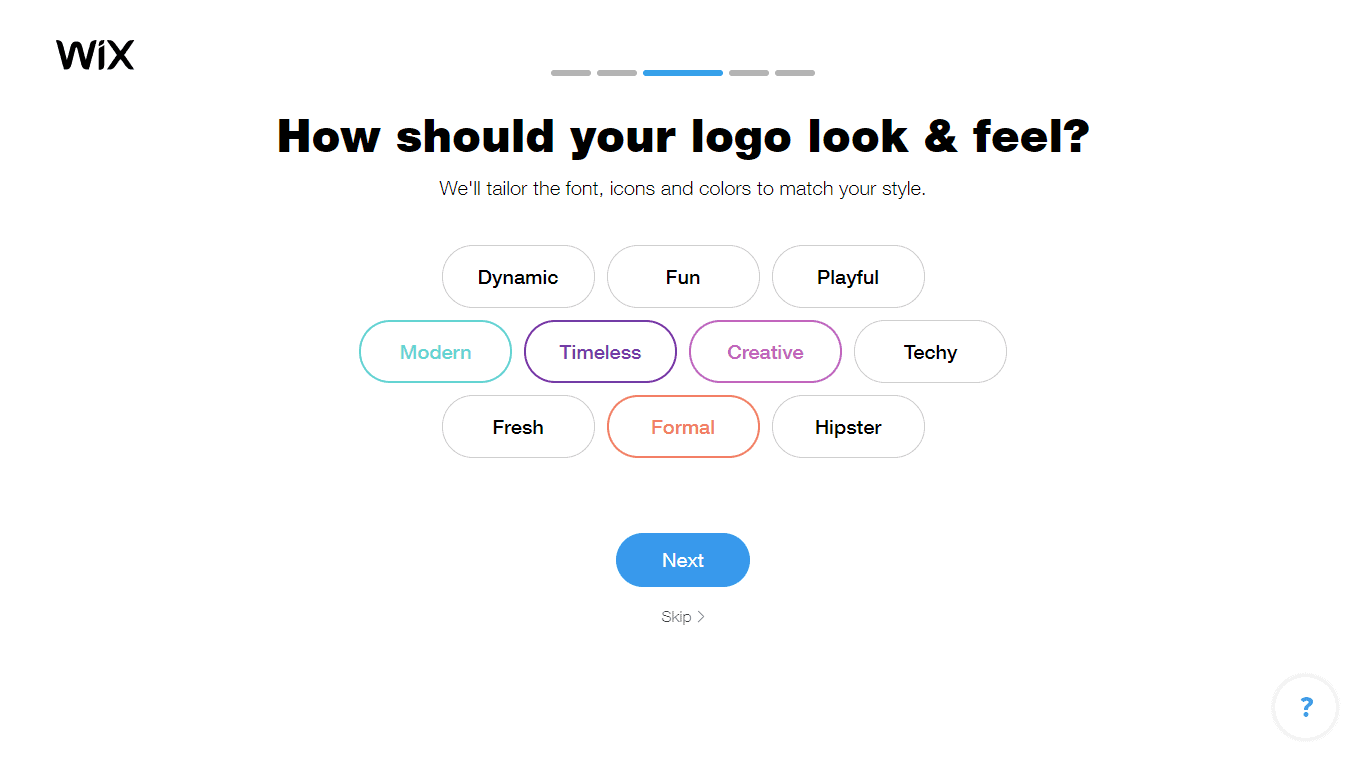 The next stage asks you to compare two logos to help the AI determine your style preferences. Choose the logo that you prefer or click
I don't like either of them
to skip the pair and move on.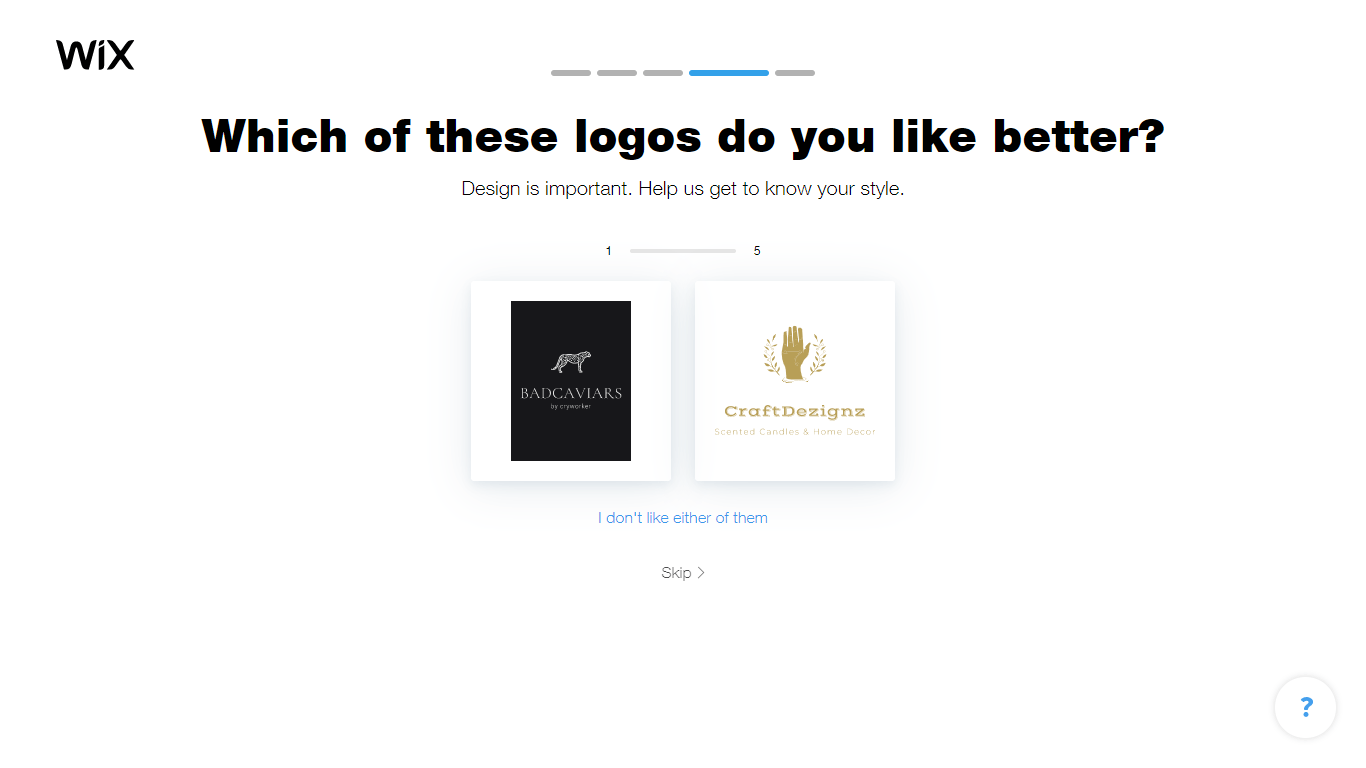 Lastly, where will you use your logo? If you're unsure which of the options apply, select them all to cover your bases.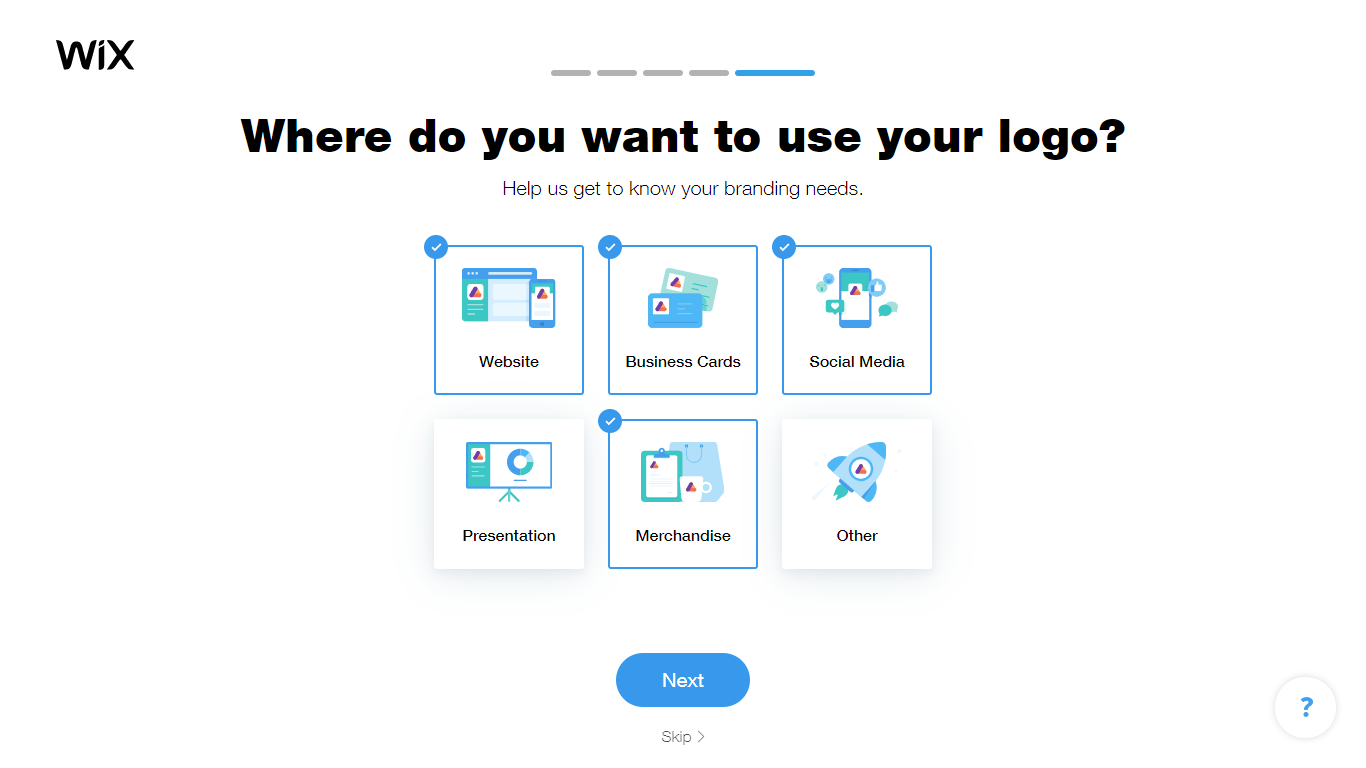 Now, your logo suggestions will be generated! Let's see what the AI has suggested for you. You can click
Load More
as you scroll down.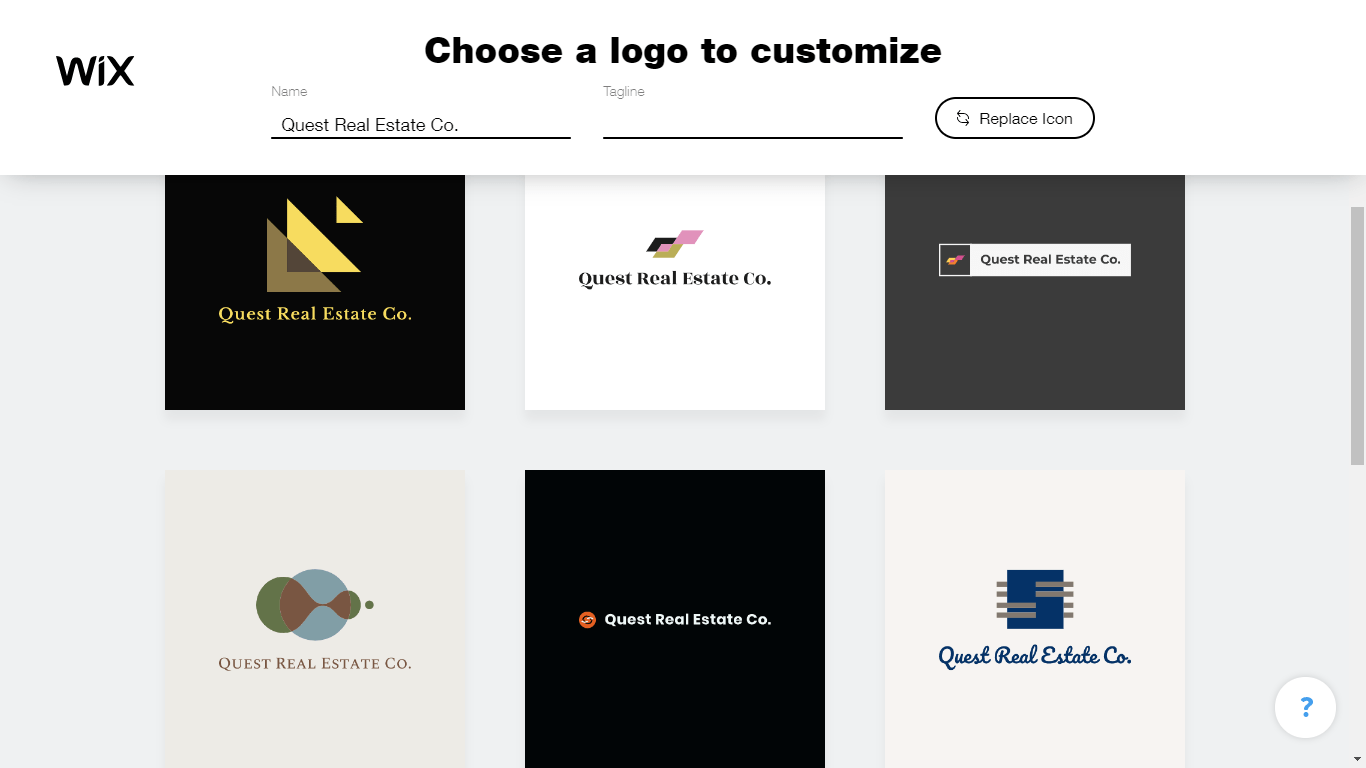 Click
Replace Icon
to search for new images. Search a term from your industry or related to your company name, I just used "real estate". Then click on the icon you like best and it'll replace all of the icons on the results page.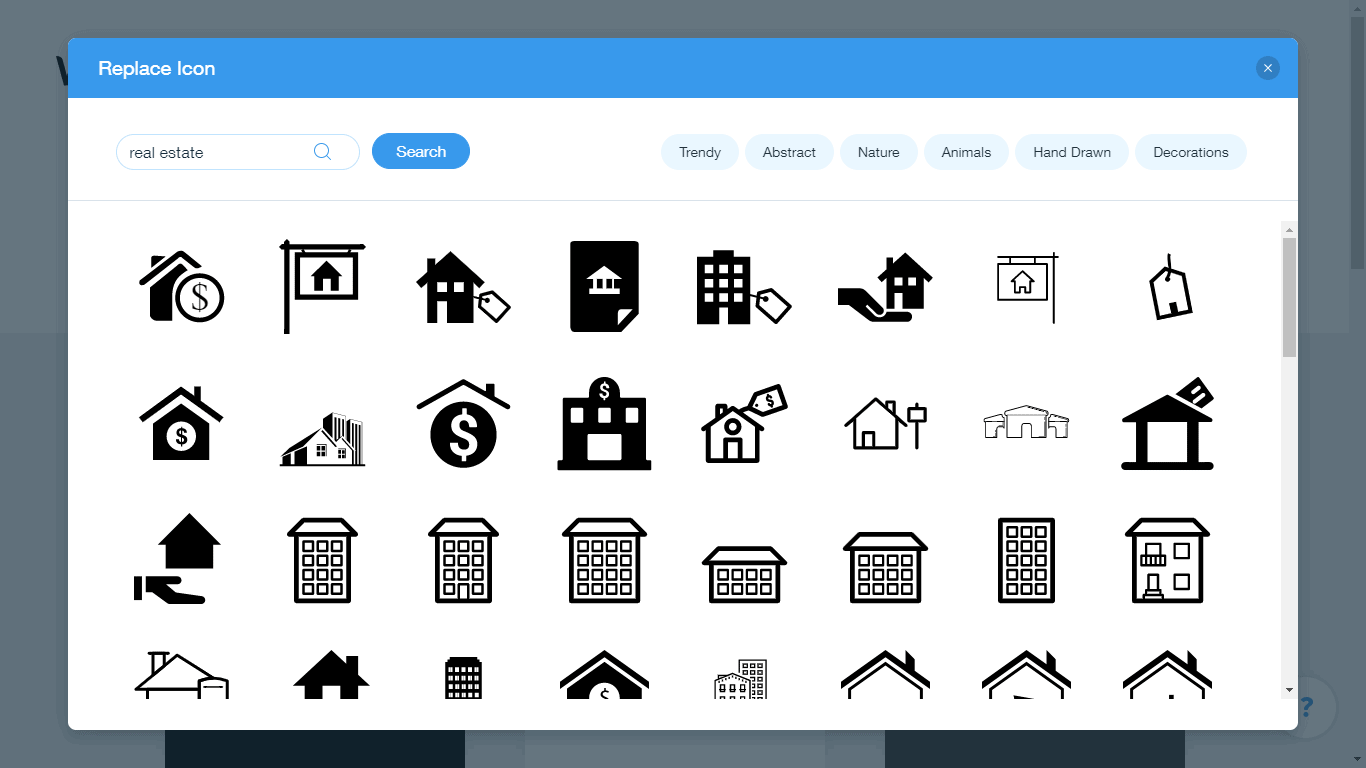 After you've found the logo template you want to customize, click on it to move into the logo editor. Add the "Q" to your design using any of the hundreds of available fonts. Change the colors, positioning, and background until you're happy. You can now also add more than one icon to your logo – so let your inner artist run wild!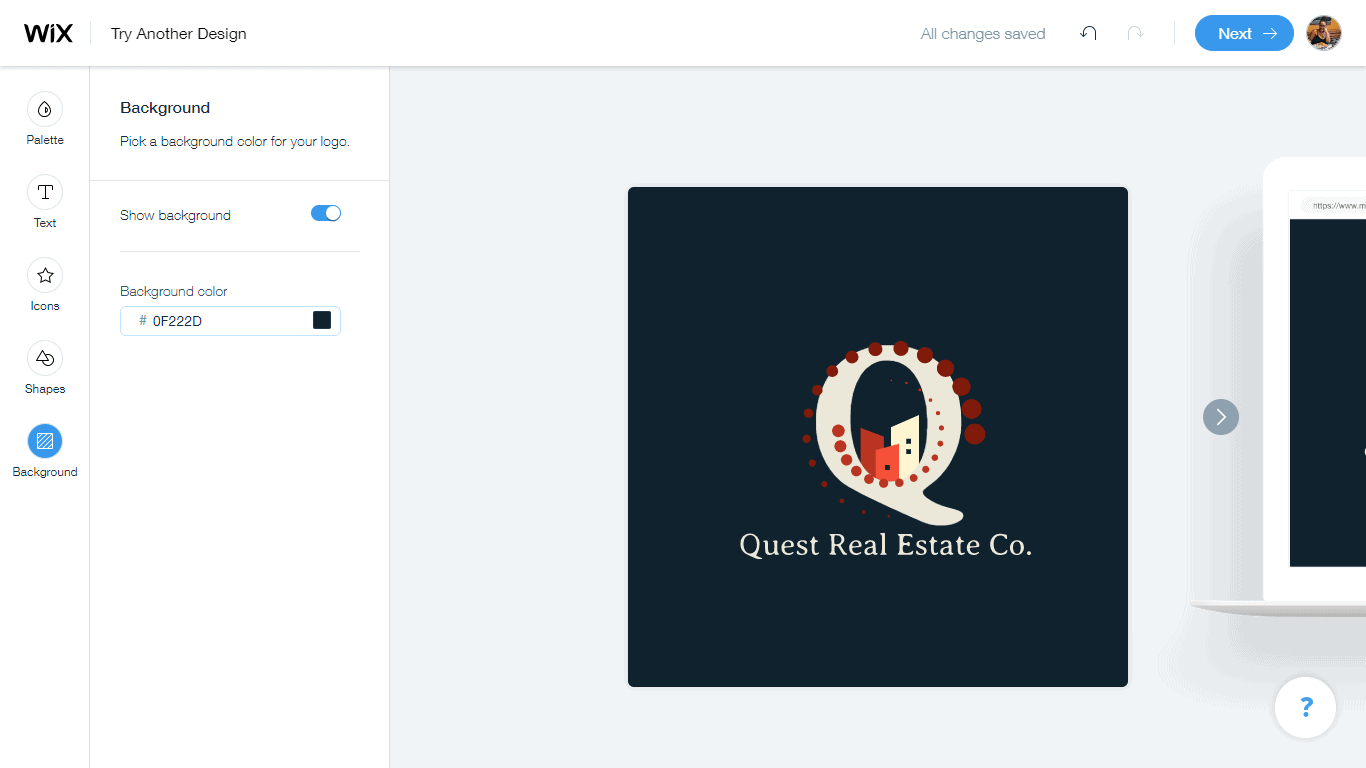 To download your finished logo, click
Next
and select the package you want. You can pay to download a high-resolution logo file or get a smaller, free version to save for comparisons if you're still searching. It'll be saved to your profile, so you can always come back later to make revisions to the design or download it. Find out more about Wix Logo Maker, including more logo examples, in
our in-depth review
.
Wix Logo Maker Alternatives:
LogoMaker – LogoMaker enables you to create your logo design effortlessly in four simple steps. This tool is perfect whether you're short on time or seeking a straightforward, minimalist design.
DesignEvo – If the AI process isn't your thing, try template-based design instead – DesignEvo has more than 10,000 options. You can even search the "Letter" category to find specific templates to suit your Q design.
Wrapping Up
To ensure your new logo is the best representation of your company, you need to ensure your design is high-quality and unique. Even if you have a small budget, it's possible to guarantee a beautiful logo. The choice is easy –
Fiverr is the only freelancing platform offering expert designers at an affordable rate
. If you use the right tool, making your own logo doesn't have to result in an amateurish final product.
Wix Logo Maker is the DIY logo solution for quality logo designs using AI technology
. You may still be undecided on how to get your logo designed, and that's okay. Check out my colleague's
comprehensive logo design service comparison
 to see even more options.