Jump down to find out how you can hire a designer for just $5.
If you want to take a leap into making your own logo, I'll show you how you can create one for free. But first, let's check out some of my favorite pixel logos.
9 Best Pixel Logos
How to Hire a Great Designer for a Great Price
The secret to hiring a skilled designer without breaking your budget? One word. Fiverr. This giant global marketplace is home to thousands of talented freelance designers, many with a starting price of $5.
In order to find a new logo for Website Planet, my colleague tested many popular logo design services, including Fiverr. The results were really surprising. Read all about it in his
full comparison of logo design services.
It's Easy to Use Fiverr
Fiverr has an attractive, easy-to-navigate website to help you discover a great designer in a jiffy. To begin,
go to the Fiverr homepage
, hover over
Graphics & Design
, then click on
Logo Design
.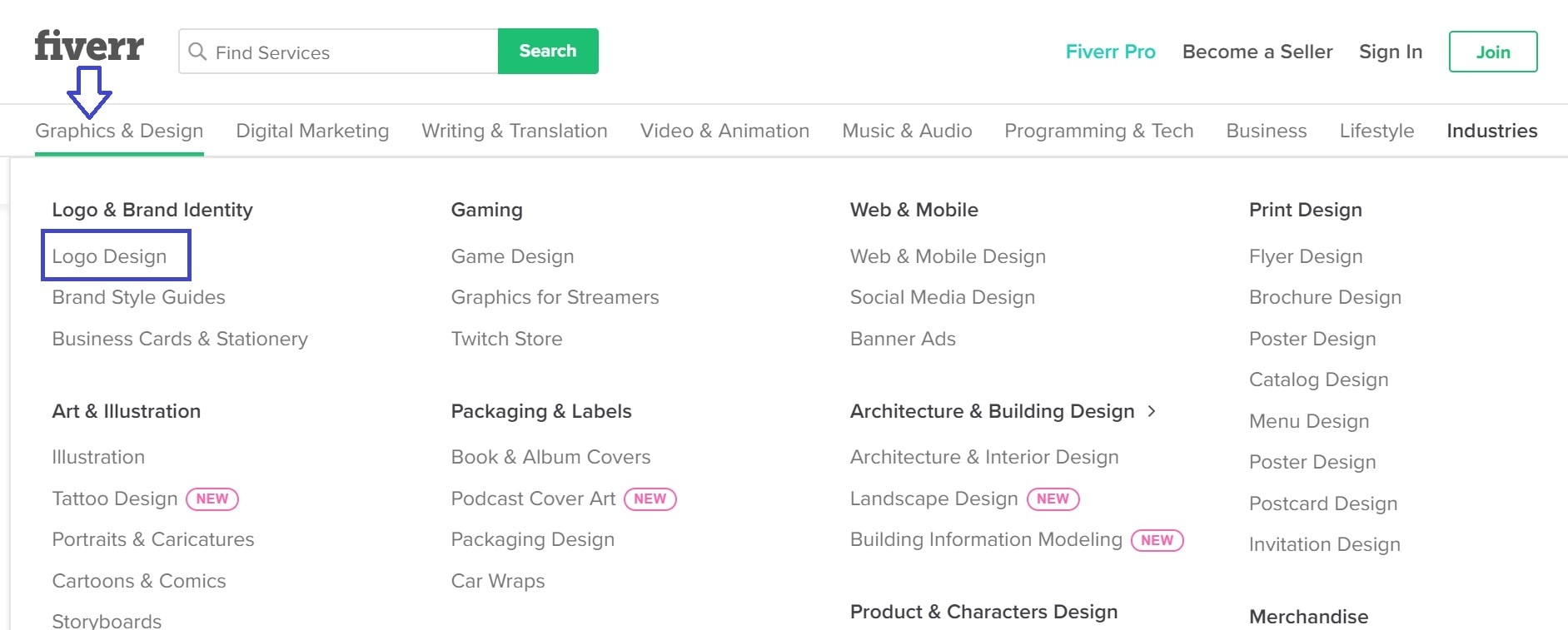 Type a keyword into the search bar (e.g., pixel logo) or use the Fiverr wizard to find your designer by answering a couple of basic questions.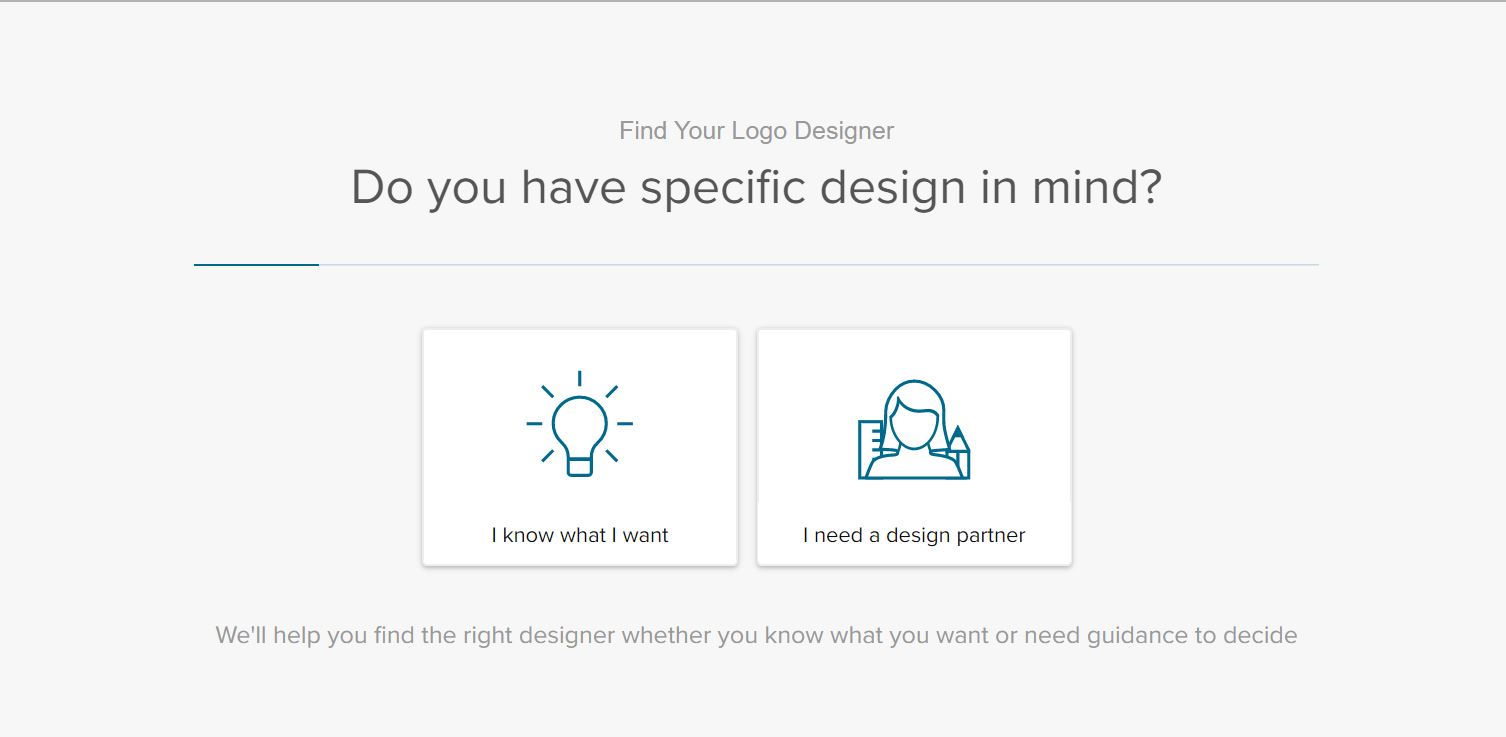 Make searching even easier by filtering your results. You can set logo type, price range, delivery time, and even seller details.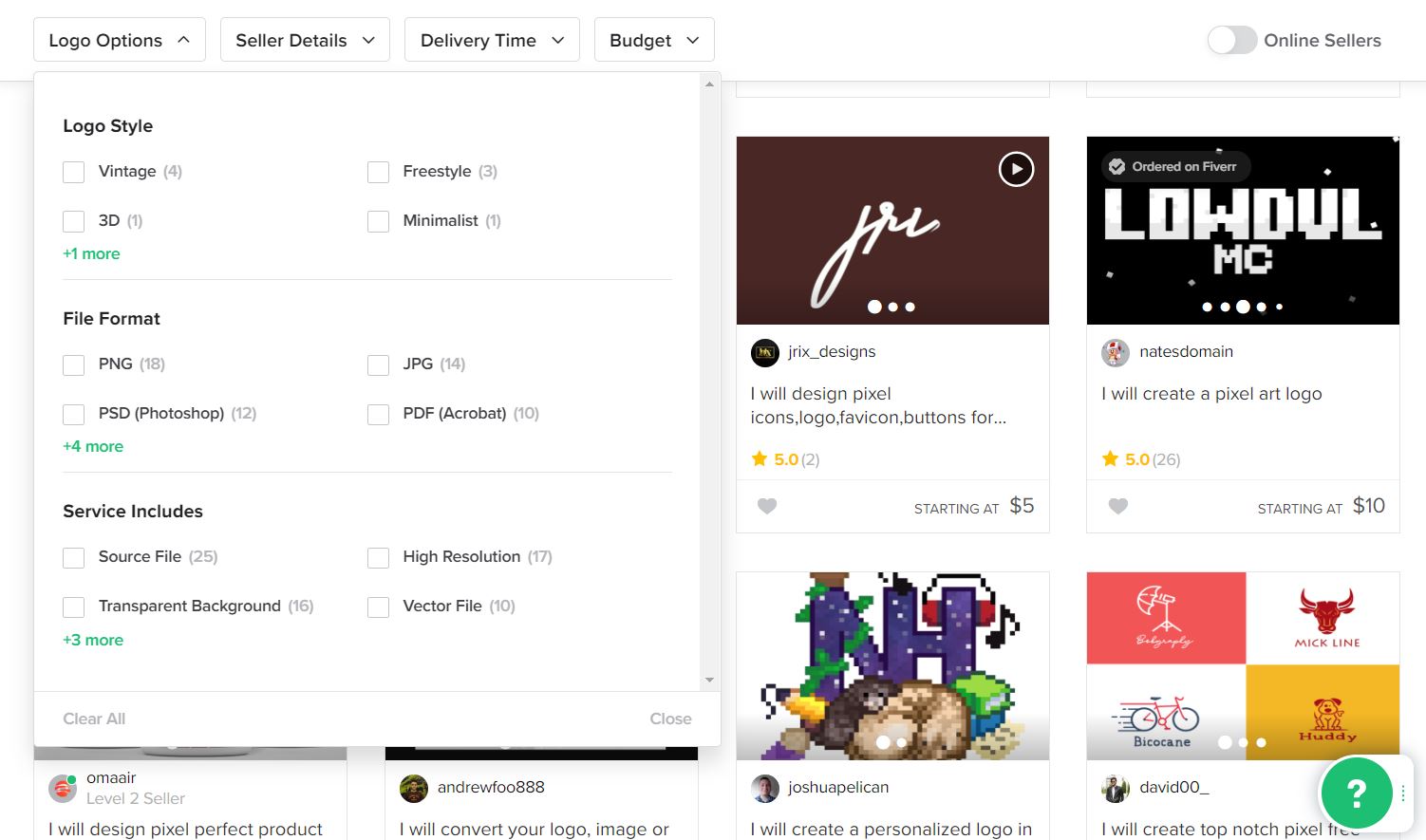 Expert tip: Browse portfolios, ratings, and other customers' feedback to make sure the designer you choose has the right style for your brand before you pay for a gig.
Other Great Fiverr Features
Fast delivery – Some sellers can complete a project within 24 hours for an added charge.
Suitable for every budget – With so many freelancers offering services at a range of price points, you're guaranteed to find a talented designer without going over budget.
Safe transactions – Fiverr holds your payment in escrow until your approval of the completed gig. There are no hidden fees, you pay the price you see and nothing more.
Certified designers – If your budget still has a little room, why not sign up for Fiverr Pro? You'll find top-notch freelancers who are hand-vetted to deliver high-quality work and speedy delivery. You'll also get VIP customer support.
Active community – Fiverr boasts one of the largest online communities where you can connect with other buyers or sellers and share ideas.
Want to hire the right pro for you? Don't miss our expert tips on finding the right designer in our
full Fiverr review
.
An Easy Way to Create Your Own Pixel Logo
If you've got a creative streak and the right software, creating a pixel logo from scratch might be a smooth process.
Or
you might find yourself on a hectic rollercoaster ride trying to get the perfect alignment, scale, and Bézier curves (that's computer graphics talk for getting pixels to look like smooth edges). Luckily, there are options for total novices that don't require any technical expertise. While you'll still need a creative eye to design something that reflects your brand, a good DIY logo maker can help you put together a slick-looking pixel logo in minutes.
Wix Logo Maker
I like Wix Logo Maker because it has all the tools you need to create your logo, even if you're a total beginner. (It also has great options to build an entire website if you're working on a much larger branding project.) To get started,
go to the Wix Logo Maker homepage
 and create a free account by clicking
Start Now
.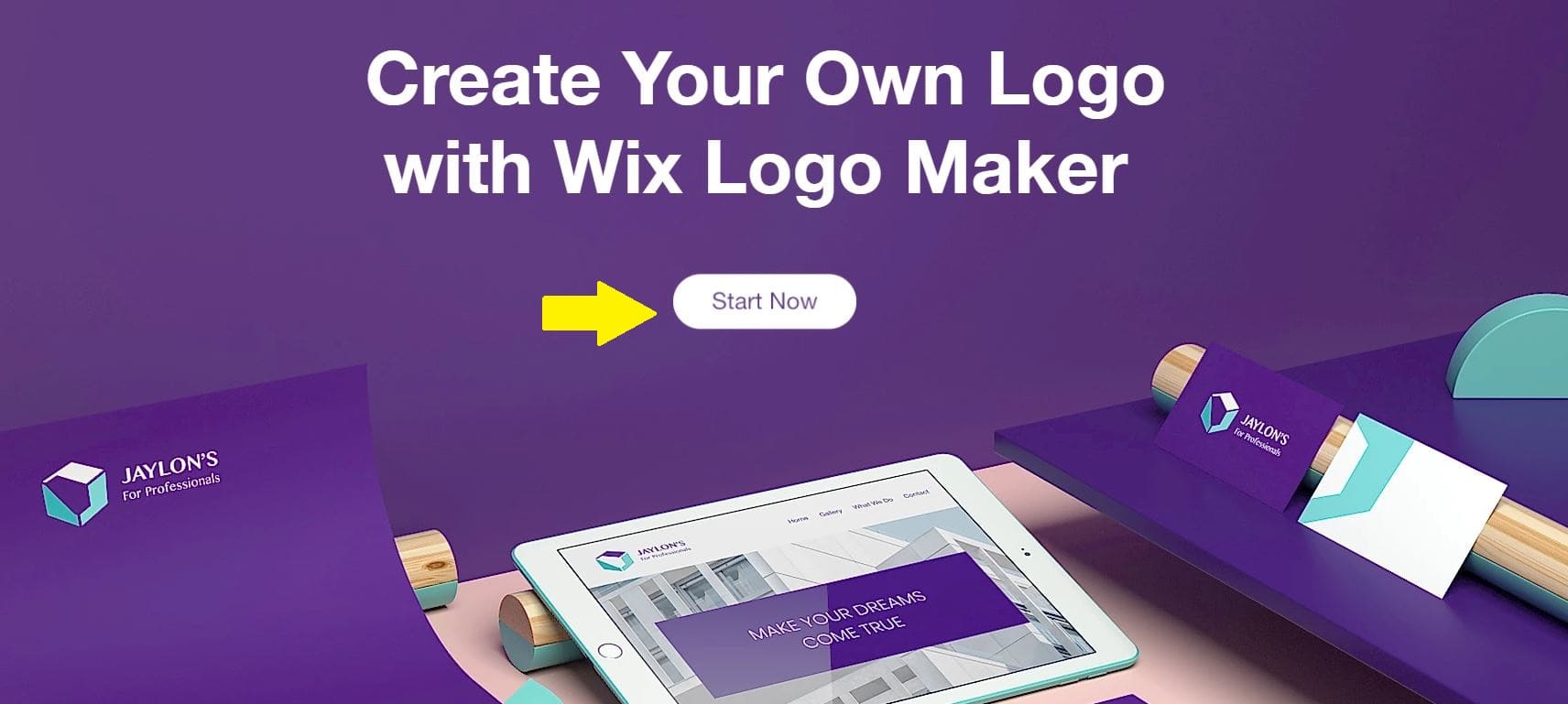 Next, Wix Logo Maker's highly intuitive AI will ask you several questions to get a better idea of your company's vision and your preferred design style. Based on your answers, it'll generate a list of recommended logo templates. Imagery not quite right? Click
Replace Icon
, and search for "pixel" to bring up more specific icons. You can apply your favorite to all of the templates.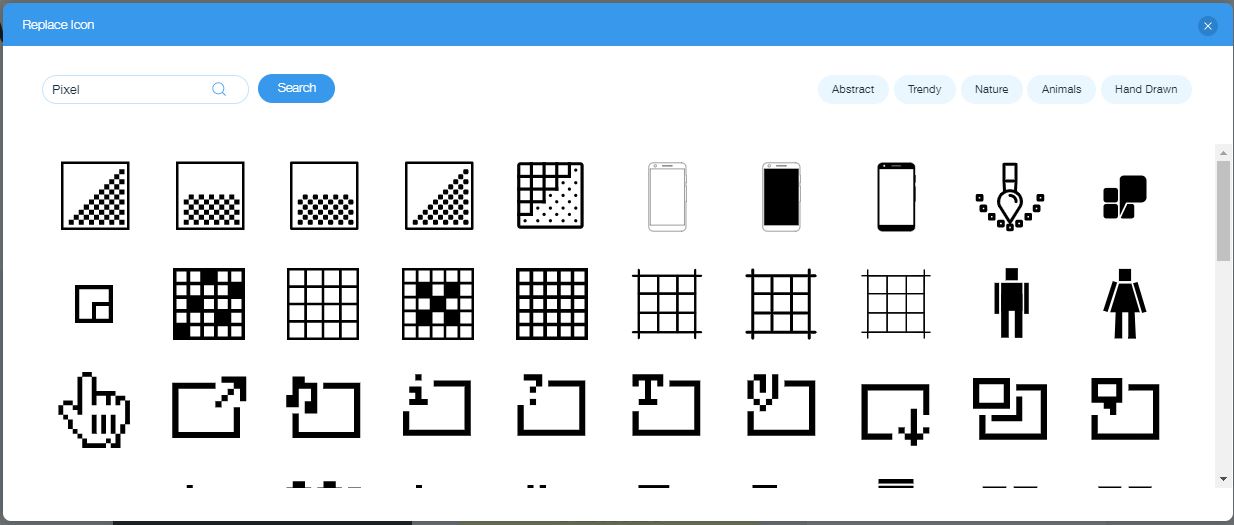 It's time to give your logo some mojo! Choose from a variety of font styles, colors, gradients, and positioning to make your logo as unique as you pictured it.

To obtain your new pixel logo, click on "Next" to proceed to the payment page. There, you can make the payment to access downloads in multiple high-resolution formats or simply get the free low-resolution sample.
Expert tip:
The free sample image is too small to use as a logo, even online. But it can be useful if you need further opinions, as you can save and compare multiple logo options for free. Not sure this is the right platform for your needs? Check out our
full Wix Logo Maker review
for more design examples.
Alternatives to Wix Logo Maker
DesignEvo – With a desktop and mobile app, you won't need to open your browser to create your logo with DesignEvo. You can even design on the go with your phone. Read our in-depth DesignEvo review for more details.
LogoMaker – It's quick and easy to make your logo with Logo Maker's professional-looking templates. Need more than a logo for your business or brand? You can also buy a domain name and create a website, too. In our expert LogoMaker review you'll find some great tips and tips to getting the most out of the platform.
Get the Exposure You Deserve with a Popping Pixel Logo
Despite their simplistic style, pixel logos can be quite intricate create. And, if you want your logo for a business rather than a personal profile, you'll also have to consider your target customers. Don't be afraid to invest in a designer and harness their expertise – it's bound to be in budget when it can cost as little as $5 on
Fiverr
. If you want to take the DIY route, scout the internet for existing pixel logos to spark your creativity before having a go with
Wix Logo Maker
. Pixel imagery not quite right? Why not take a look at our round-up of the
best geometric logos
instead. Or, if you're still looking for the right logo maker for you, check out our list of the
best logo design services
.