are
your brand. When you need a personal logo design, it's vital to get high-quality work because it represents you as well as your brand. To guarantee a logo you can be proud of, you'll need to enlist a professional to create the perfect design. But what about the crazy expensive costs attached to most talented designers? Don't worry, price isn't an issue if you know where to look.
Keep reading and I'll share how you can get a pro logo design package for only $5.
---
9 Best Personal Logos
My colleague tested the top logo design services to compare the platforms. You can check out his
expert logo design services comparison
 to read up on how some of the most popular services ranked. (One of them actually created our new logo!)
How to Get Your Logo Design for $5
It's hard to imagine there's a way to commission a talented designer to create a unique logo for anything less than several hundred dollars. Before I discovered my logo design hack, I'd have agreed! But now I know a professional logo doesn't have to break the bank. So, what's my not-so-secret affordable logo design solution? It's freelance platform, Fiverr. Fiverr is home to thousands of experienced designers and the starting cost for design packages is just $5! Each designer sets their fees, but many remain at this entry-level pricing – which is great for you and your budget. You can get a personal logo design in any style under the sun: abstract, gothic, retro, minimalistic, 3D, watercolor, vintage – you name it. Want an idea of how it all works?
Head to the Fiverr homepage
and type "personal logo" in the search bar. You could also try "name logo". This will bring up all the logo designers that have specialized packages. Take a look through the search results until you see a profile you like and click on it to continue.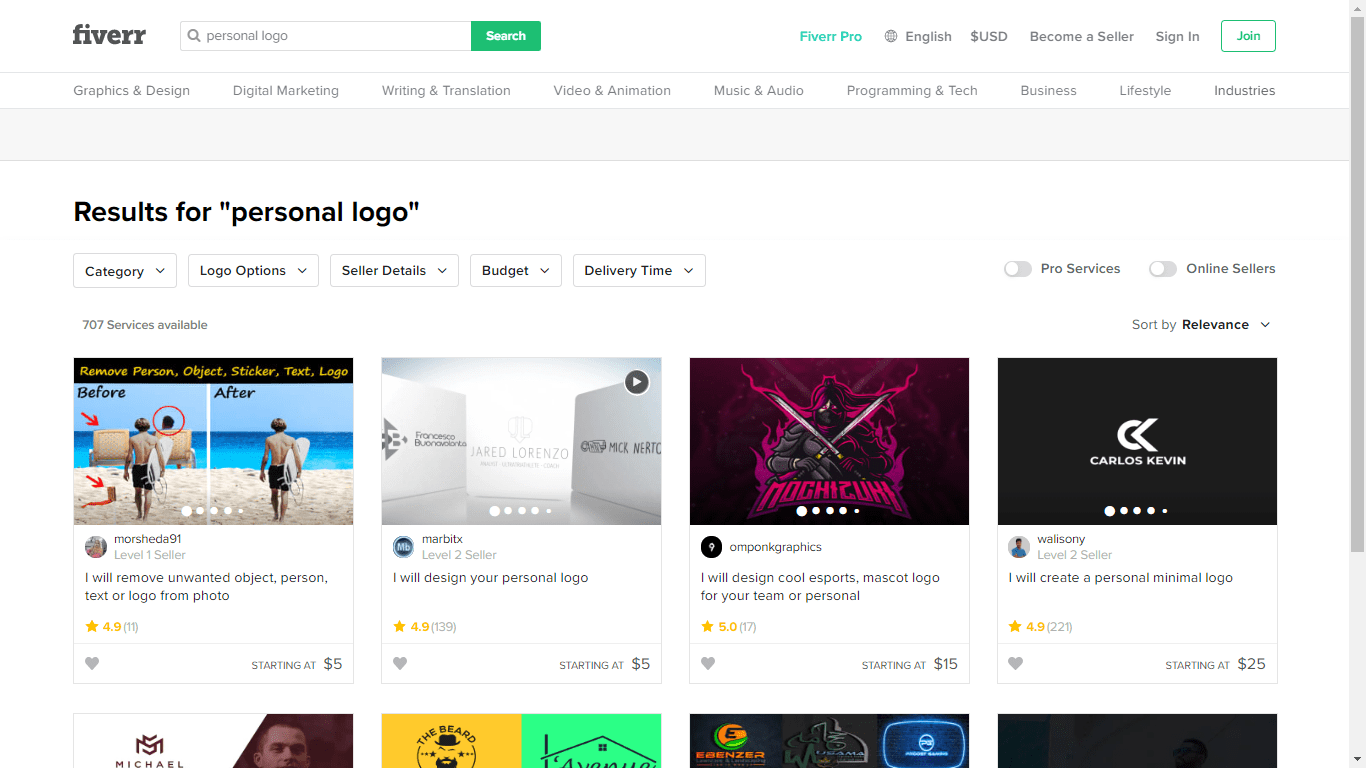 This opens the full profile view, where you'll find the designer's portfolio, list of services, and "About This Gig" section. Digest all the available information and click
Contact Seller
if you have any unanswered questions. When you're ready to get hiring, choose your package and hit
Continue
to move ahead.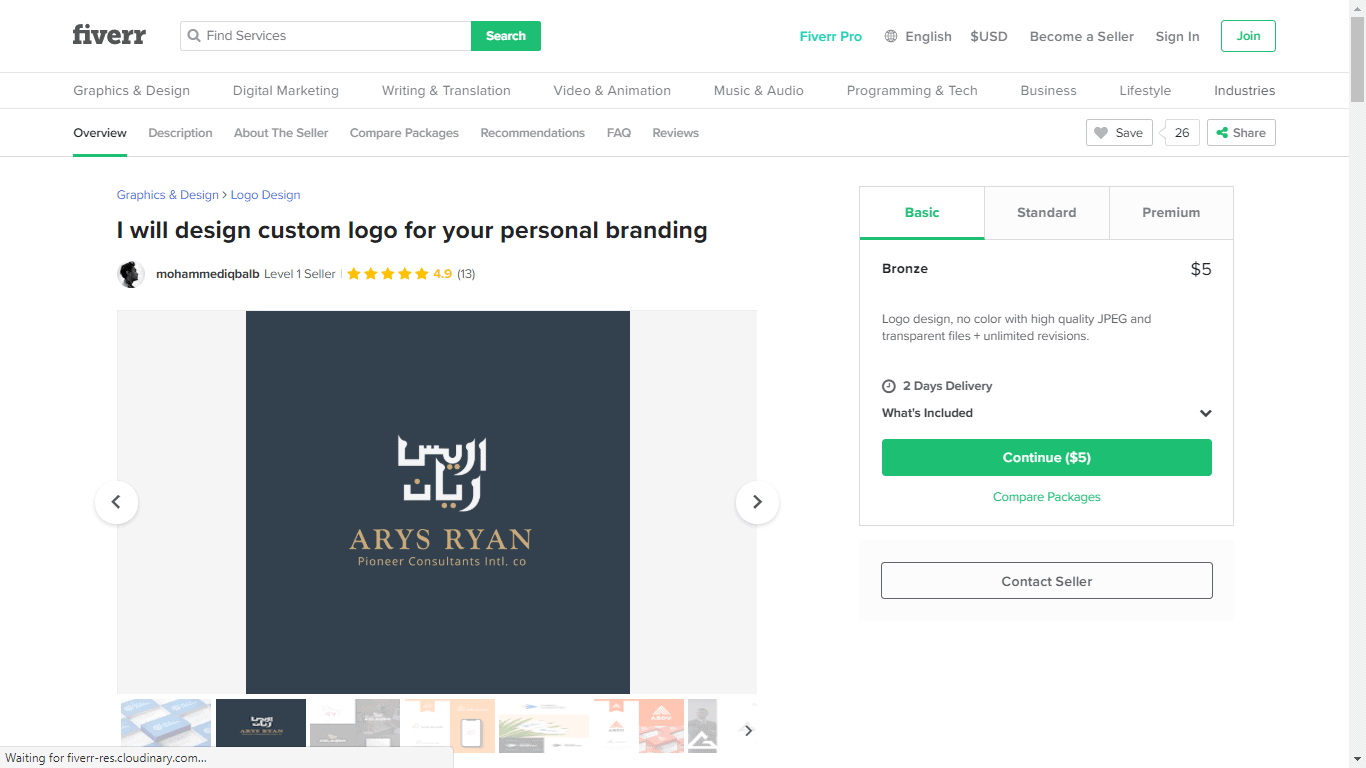 On the payment preview page, you'll see the final cost of your package and the services included. If you're satisfied with everything, click
Order Now
to enter your payment details. From there, you'll be able to fill out a quick questionnaire outlining your specific logo requirements.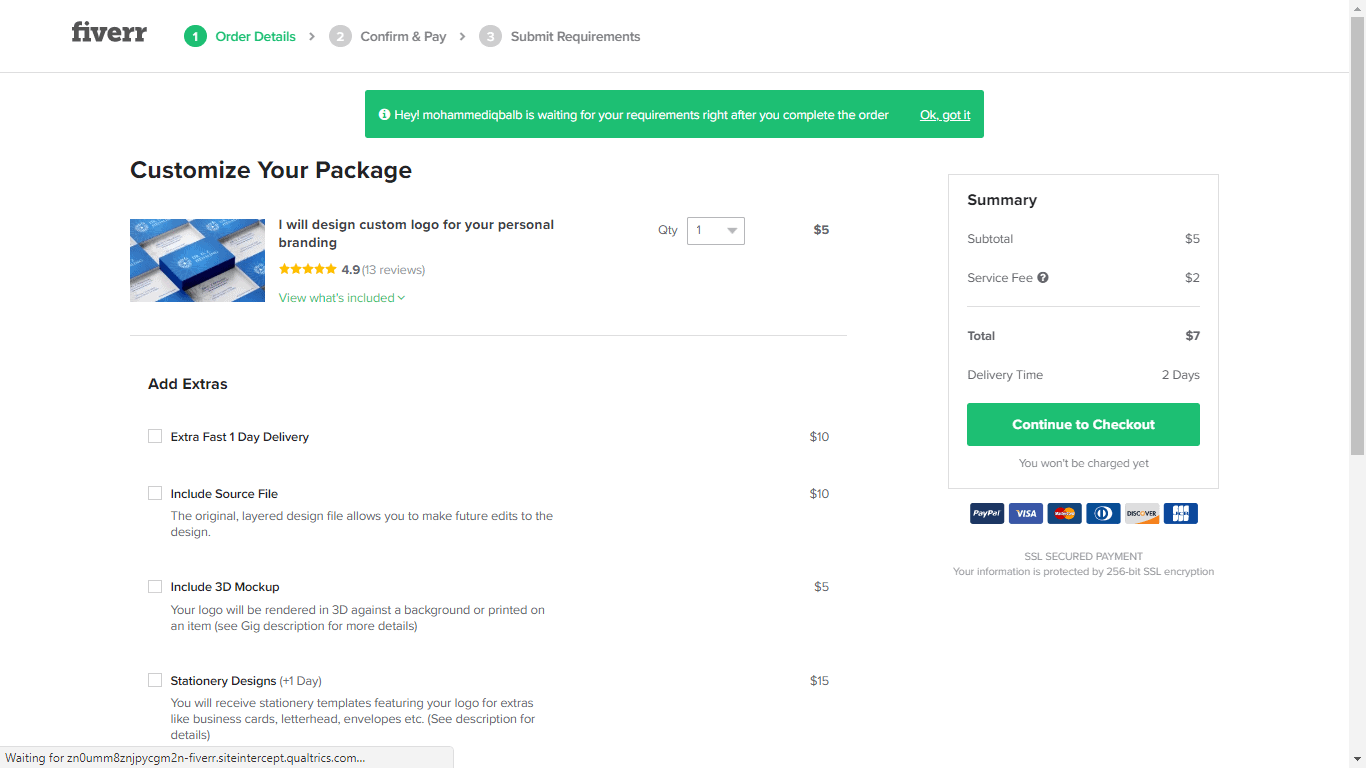 Many other avenues for professional design can take weeks from brief to the final product. But with Fiverr, your design will usually be delivered to you in a few days. Depending on the type of package you choose, your logo can be with you in just 24 hours! Want to know a few more Fiverr perks?
Customizable design packages – Need your logo quickly? Some designers offer package add-ons for a small fee, including expedited delivery. It's a great way to tailor packages to your needs. You can also add features like 3D mockups, stationery designs, and vector files.
Escrowed payments – You have total peace of mind when it comes to money. Your payment is held by Fiverr until you receive a product you love and authorize a payment release to the designer.
No surprise costs – Since your payment is made upfront, a designer can never overcharge you or add fees after hiring. Unless you request additional services, the cost will never change.
Handy search options – It can take time to find the right freelancer. You can narrow down your search results using options like logo style, budget, delivery time, and seller level.
To learn more,
read our in-depth Fiverr review
.
How to Make Your Own Logo
Since this is your personal logo, you may want to take a more DIY approach. If you have the time and artistic vision, use an online logo maker to create your dream design. These work especially well for text-based logos (like names), with simple icons. Using the
right
 logo maker is vital. Otherwise, your design could end up looking clumsy and amateurish. My recommendation is Wix Logo Maker, an AI-powered tool that takes much of the guesswork out of the design process. It uses your answers to a few quick questions to suggest editable logo templates, personalized to you and your industry.
Head to the Wix Logo Maker homepage
 and create a profile to begin. Enter your company name and tagline and click
Let's Go
to start the series of questions.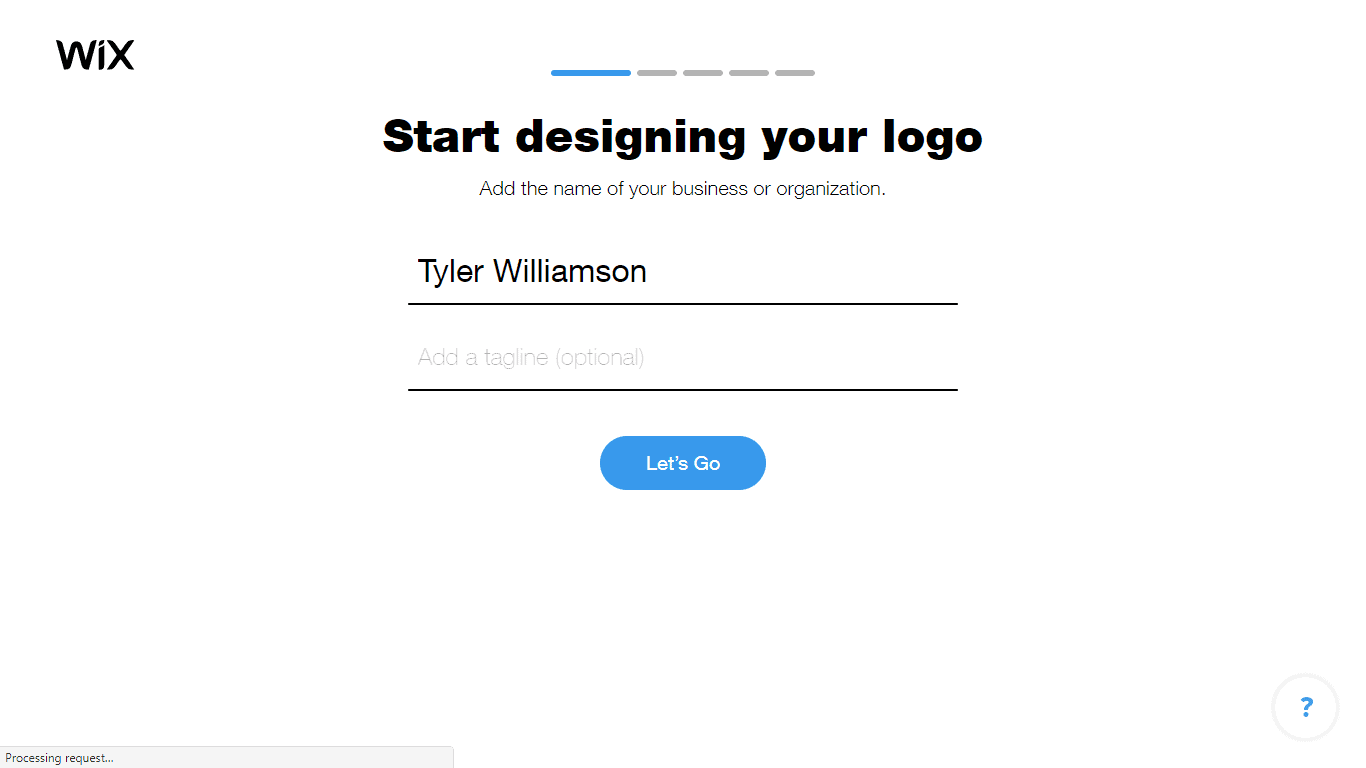 Start typing in the search bar to pull up your industry and select it from the menu. Whether you're a photographer or a consultant, there's a huge selection, so you're bound to find a close match.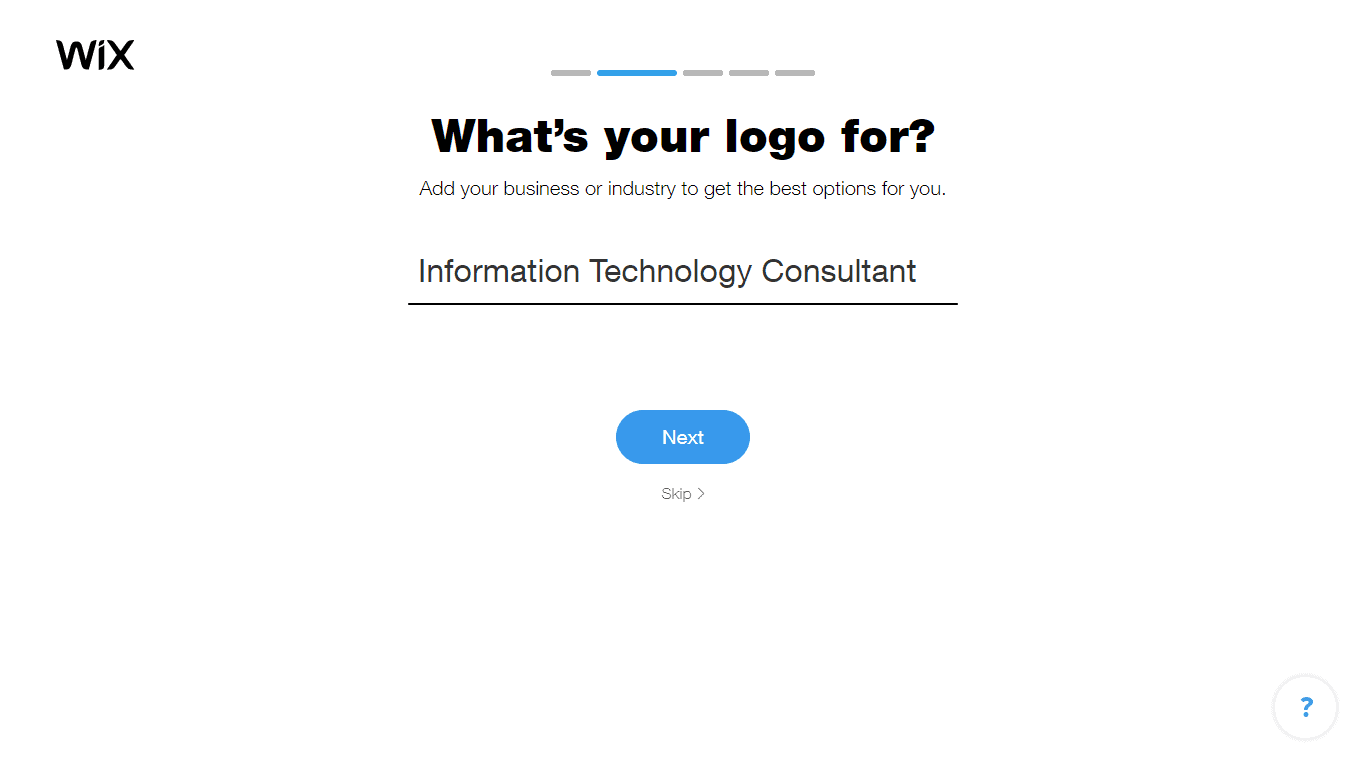 What does your ideal logo look like? On the next page, highlight words in the group that describe your imagined design, like dynamic, modern, or fun. You can select as many or as few as you feel apply.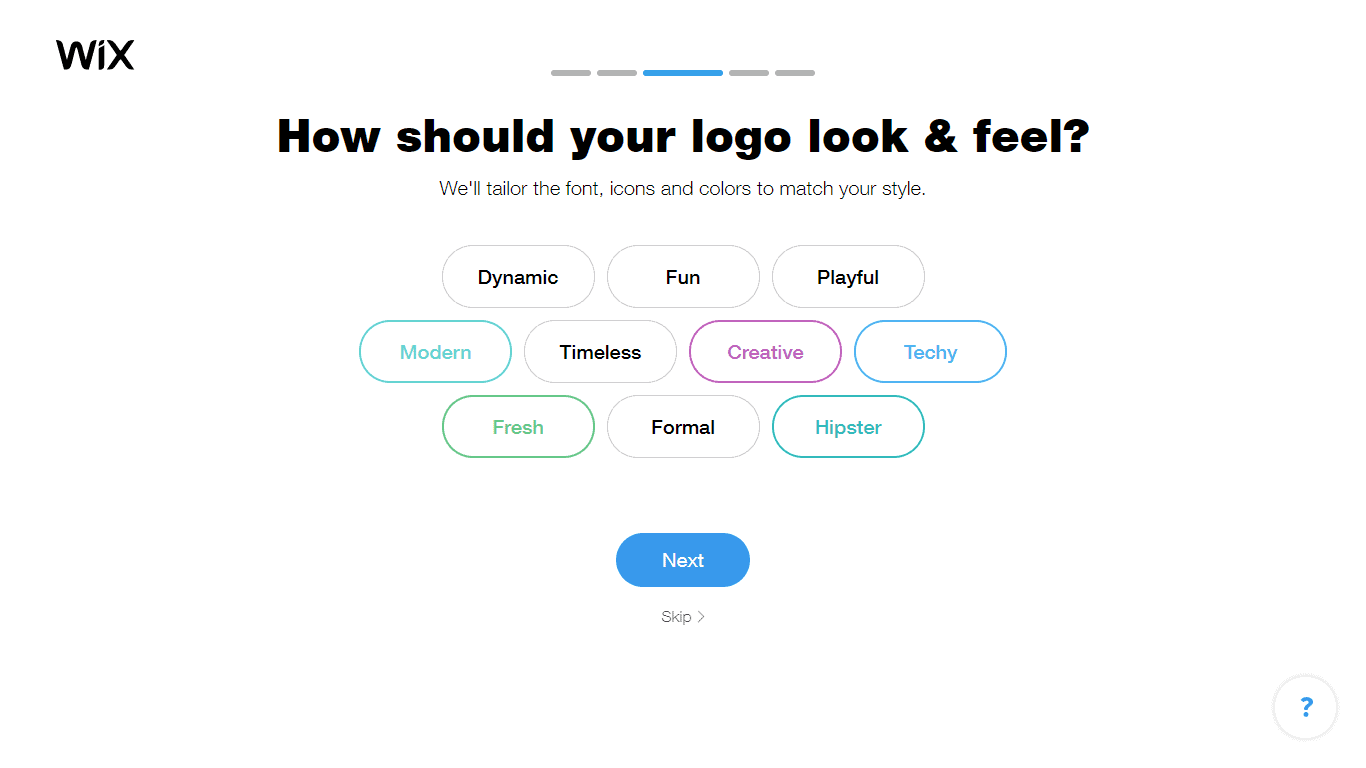 The logo pairs play a big role in your logo suggestions later, so choose carefully. Click on the logo in each pair that you like best – there are five rounds to go through.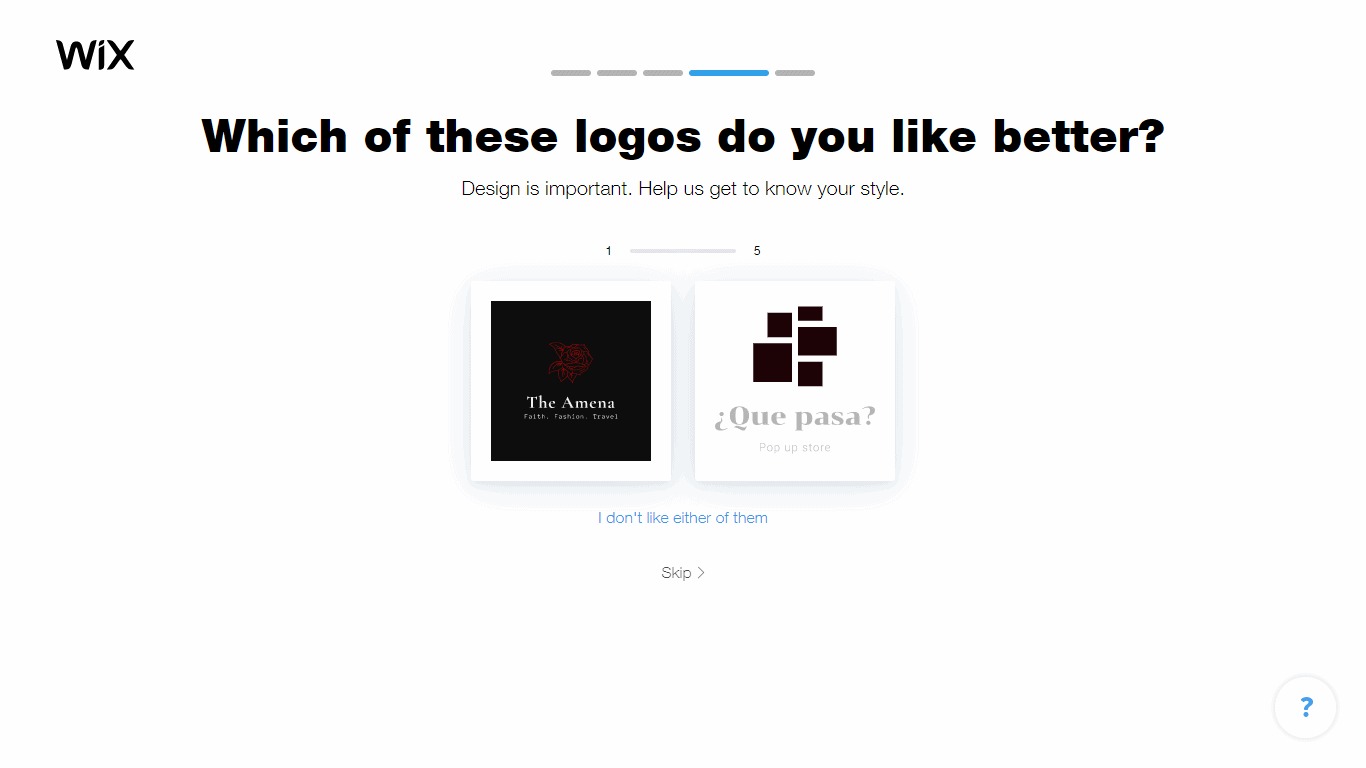 Lastly, tell Wix Logo Maker where you plan to use your brand new logo, like social media, a website, or on merchandise.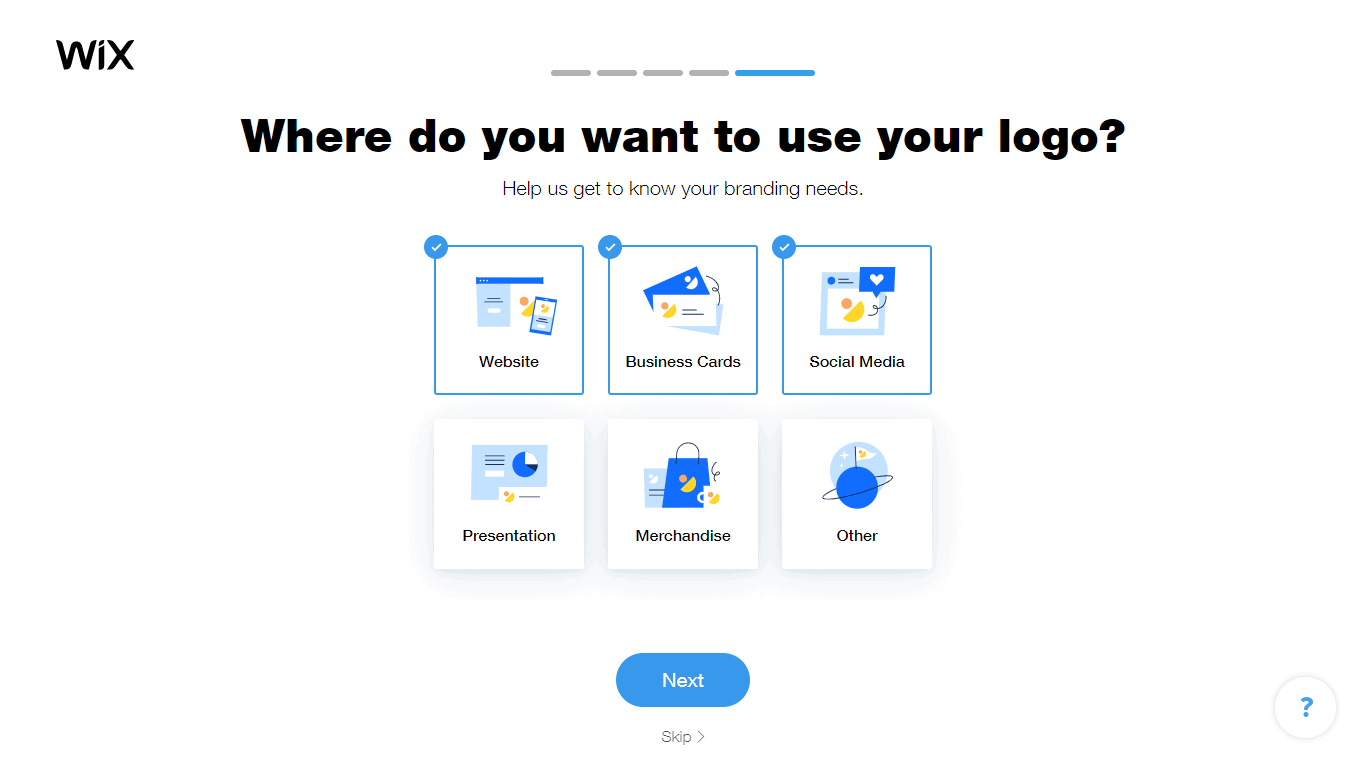 The AI will then work its magic and generate loads of logo suggestions for you. Take as much time as you need scrolling through the results, and click
Load More
to bring up more choices.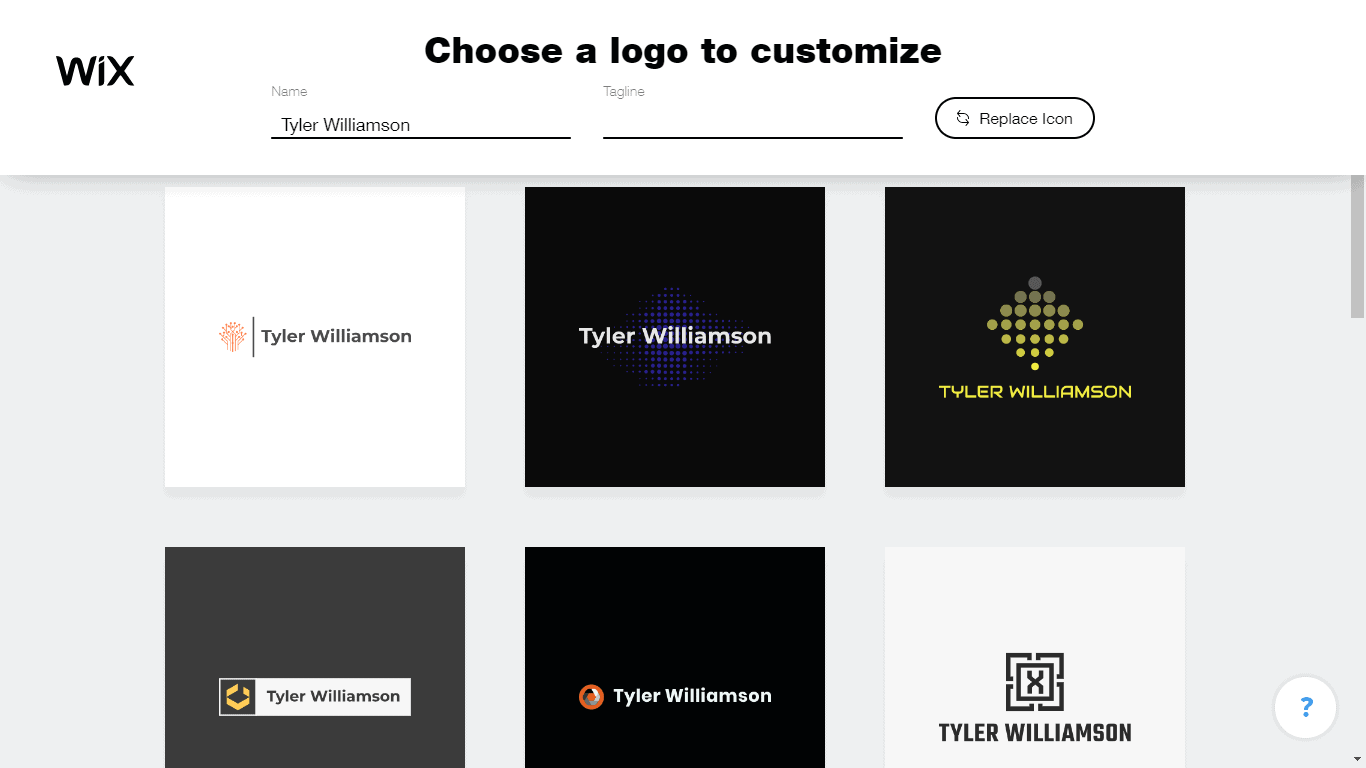 If you want to see a few more icon options, click
Replace Icon
and search for a term in your industry. Since my example company is technology related, I searched "tech" and chose from that list.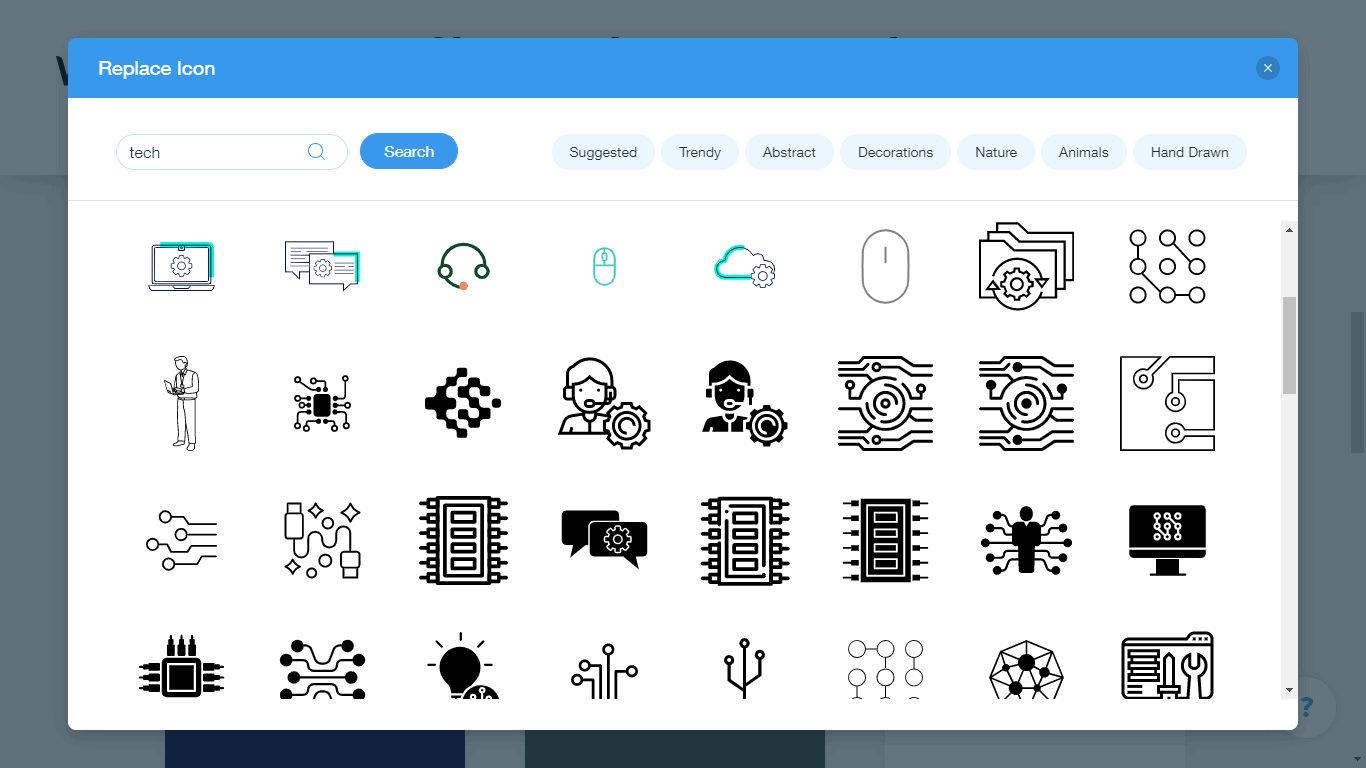 When you're ready to edit a design, click
Customize
to head to the logo editor. The customization options are extensive, and they make this next stage fun. Get creative and add various icons to your logo, or keep things simple and use a striking font instead. Play around with the colors, background, text, and icons until you find a combination you're happy with. Once you're ready, click
Next
to select a package, pay, and download your logo in high resolution.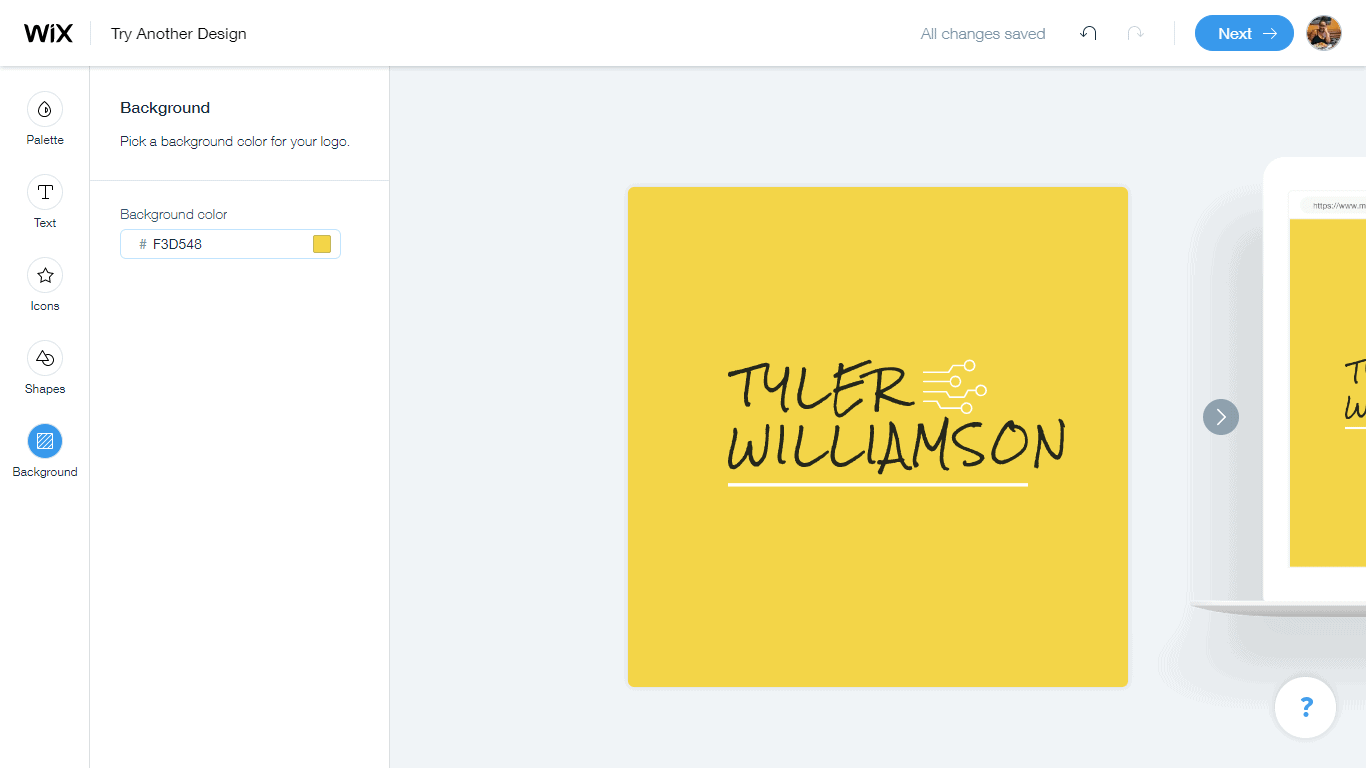 Wix Logo Maker Alternatives:
Looka – Looka is a great choice if you're setting up a new business or just want to rebrand yourself as a freelancer. You can purchase wider branding materials, like website and business card designs, as well as designing and downloading your new logo.
LogoMaker – Not up for a fancy AI? LogoMaker is the quickest option around, with just four easy steps to any basic logo design. It's the perfect alternative if you're low on time or want something a little more conservative and pared-back.
Find out more about Wix Logo Maker, including more logo examples, in
our in-depth review
.
Wrapping Up
Now that you know a professional personal logo won't empty your bank account, doesn't the logo design of your dreams seem a lot closer?
Use Fiverr and save money on your logo
 without compromising on quality. Thousands of designers are waiting with affordable packages and exceptional design skills to create a logo you can be proud to have your name on. With
Wix Logo Maker, your DIY logo will look attractive
, even if you have limited practical design skills. The tool's easy-to-navigate interface makes designing and downloading your new logo stress-free and foolproof. If you're still on the fence, continue to explore your options. You have a lot! Head over to my colleague's
full logo design service review
 to see how today's top platforms perform under pressure.