creating a great nature logo that people remember and identify uniquely with your brand is no simple matter.
What should the logo represent? Should the image be realistic or minimalistic? And what about the font? Decisions like these make the difference between an unforgettable logo and just another pretty picture. That's why we all wish we could just hire a professional designer. Well as it turns out, you can afford to do that even if you're on a super-tight budget – if you know where to look. Feel free to
jump ahead now
to learn my secret to hiring a creative logo designer for as little as $5!
If you would rather start by trying out nature-themed design ideas on your own, no problem. I'll show you how to create a logo for free with a DIY logo maker. For more inspiration,
see some famous nature logo designs below.
9 Best Nature Logos
How to Hire a Nature & Outdoor Logo Designer for a Great Price
Because it's timeless and universal, nature is the perfect theme for a wide spectrum of brands – from health and beauty to food, clothing, and outdoor gear.
To get the most engaging and memorable nature logo for your company at the lowest price, I recommend hiring a designer on Fiverr
. You definitely can use a do-it-yourself (DIY) nature logo maker to create your own logo design, and I'll show you how below. But DIY logos are rarely as unique or creative as what you can get by hiring an experienced professional. And with logo prices on Fiverr starting at just $5, you could even end up saving money by
not
doing it yourself. If hiring a real designer for $5 seems unreasonably cheap (it did to me!), then you'll be pleasantly surprised by the quality you can get. My teammate recently tested a bunch of design services, and came back with three Website Planet logos designed by different Fiverr designers. Check out his
complete logo design comparison
to judge the quality for yourself.
How Fiverr Works for Logo Design
If you aren't familiar with Fiverr, here's a quick rundown of how the platform works. (For more details and
all
the pro tips, head over to our
expert Fiverr review
.) To get started,
go to the Fiverr homepage
 and choose the Logo Design category.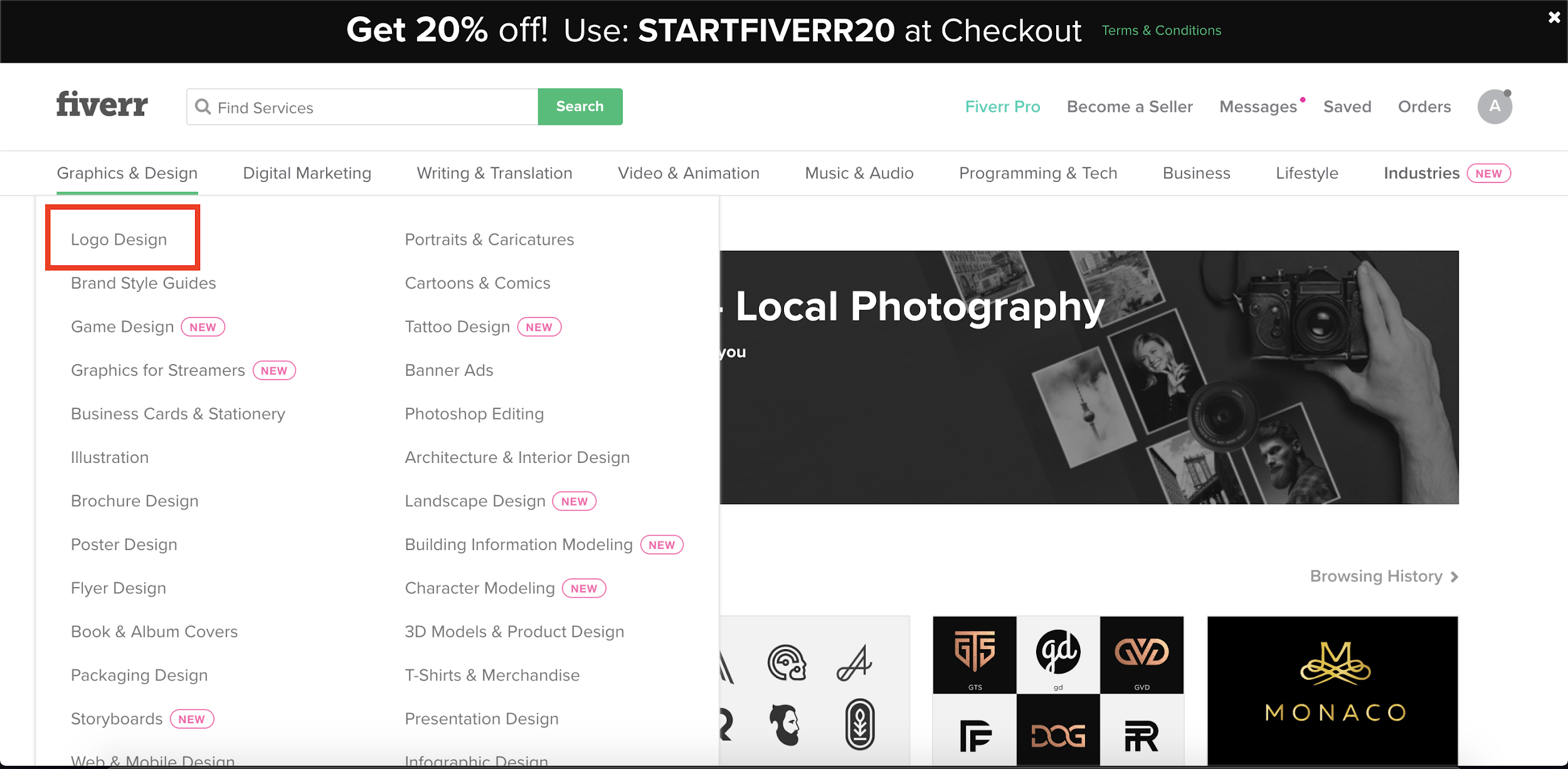 From there, you can either browse designers' profiles manually, or use the
logo design search wizard
to select the most relevant filters for your project. This walk-through process saves you
a lot
of time, since there are over 3,500+ logo designers to choose from.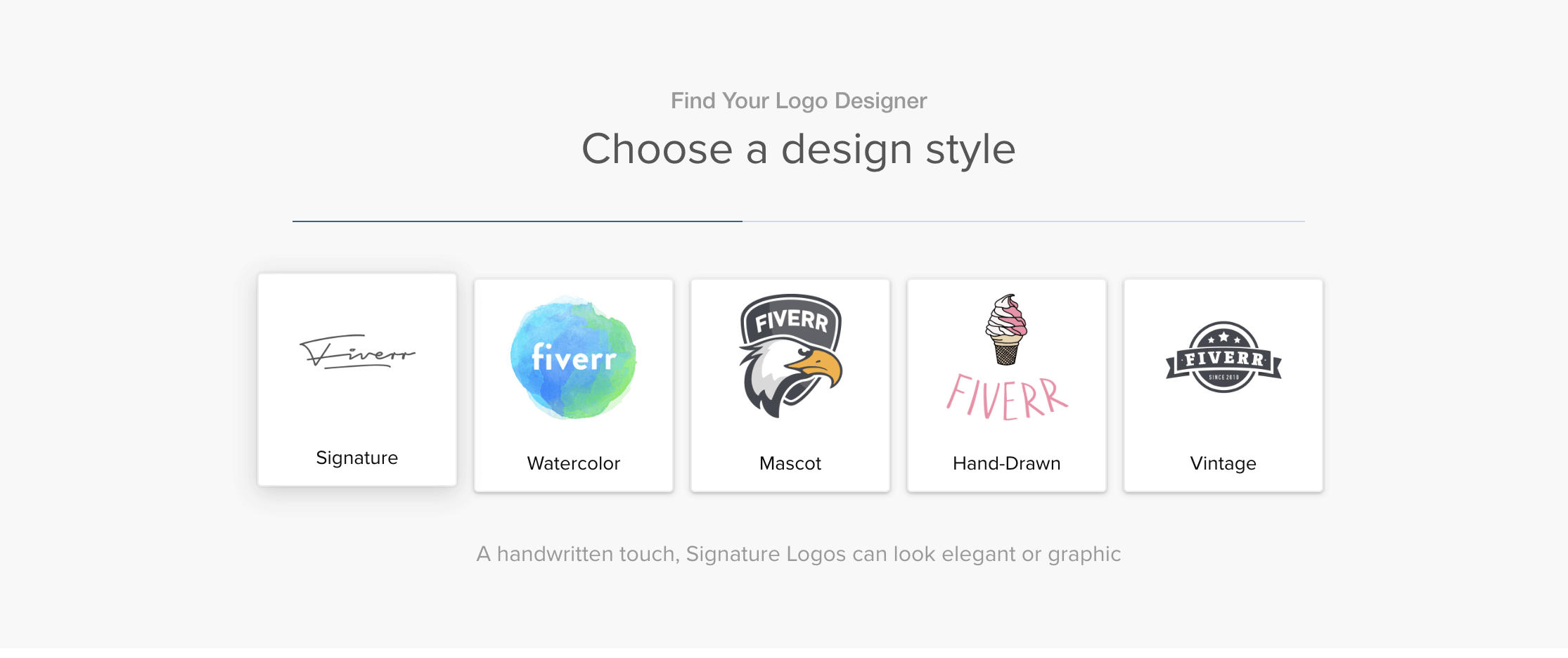 Basically, Fiverr is a freelance platform that connects clients with designers (and many other kinds of "Sellers") from all over the world. Each designer sets their own price, delivery timeframe, revision policy, and other project details. So you need to spend some time checking out portfolios and reading reviews in order to find and hire a logo designer who offers what you need.
Fortunately, Fiverr has some great features to help you to find the best logo designer for you:
A five-star rating system with public client reviews
Categories that reflect each designer's level of experience on Fiverr (New Seller, Level 1, etc.)
A "Fiverr Pro" option to work with a verified (but usually more expensive) designer
Useful search filters for logo style, project timeframe, language, file formats, and more
A built-in messaging system so you can directly communicate with designers before hiring one
Compare packages on a designer's profile page to easily see what's included and what's not at each pricing level: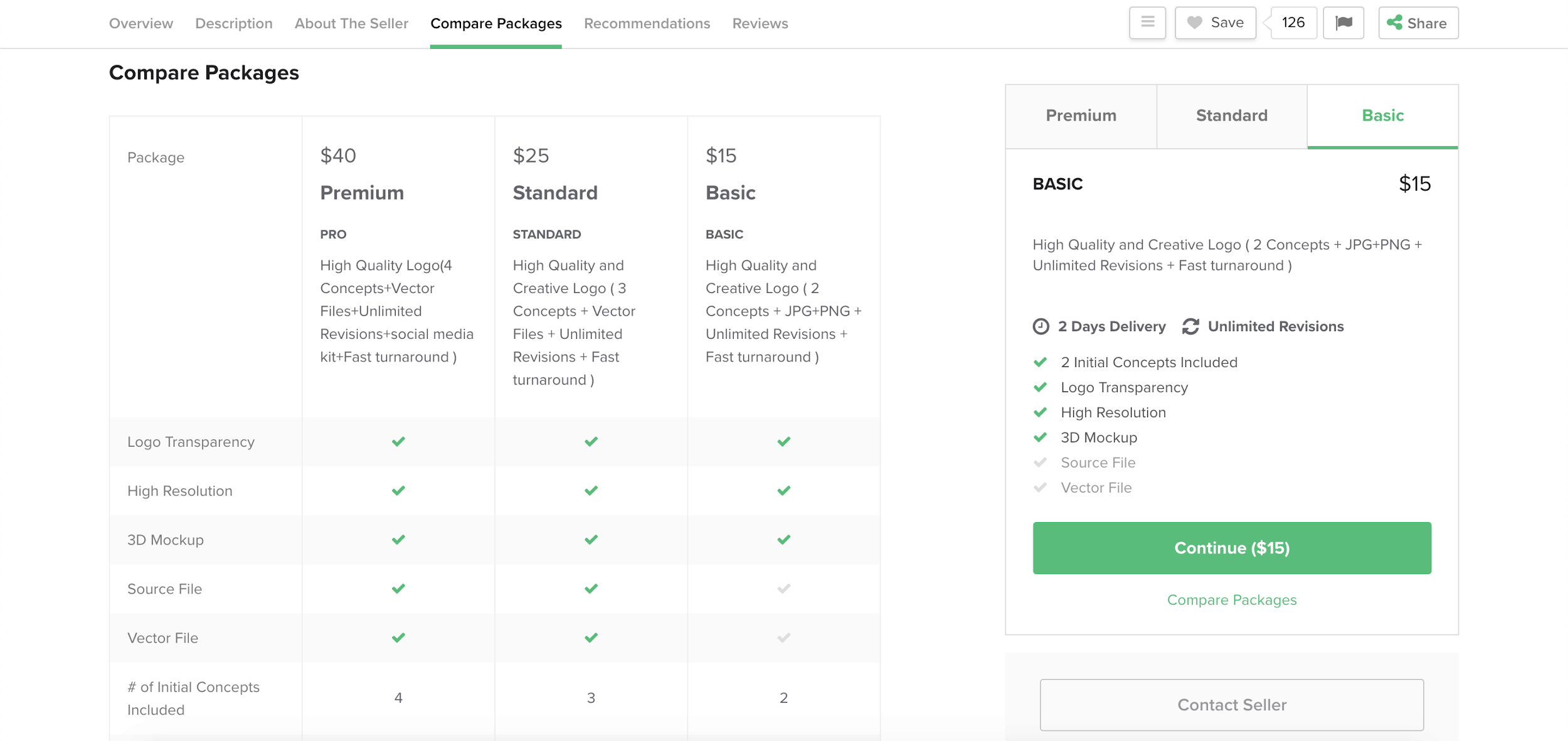 You have to pay upfront to start your project, but
Fiverr holds your funds until you approve the final design
. Before giving that approval, you can request revisions – and many designers offer unlimited revisions, so you don't have to settle. Check out a few nature-inspired logos I found in just a few minutes of browsing on Fiverr.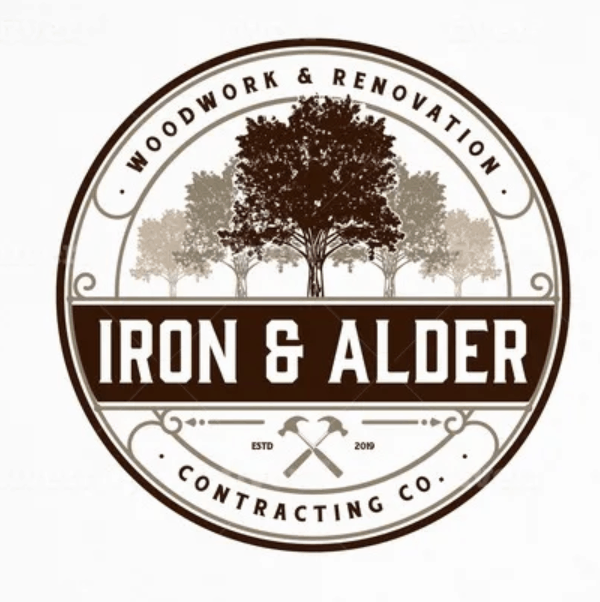 Logo by nirali_logo
(hire nirali_logo for $10)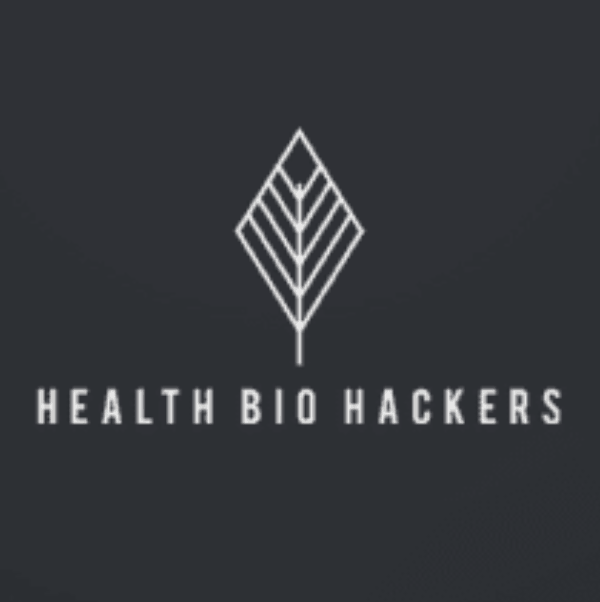 Logo by mrtranscendence
(hire mrtranscendence for $10)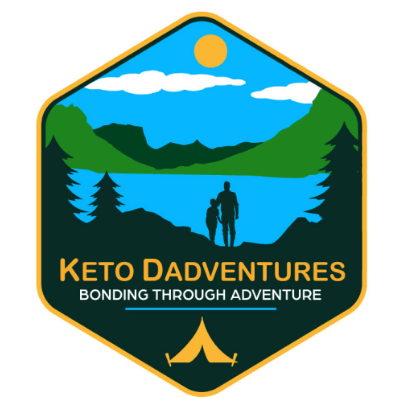 Logo by mianmudasser
(hire mianmudasser for $5)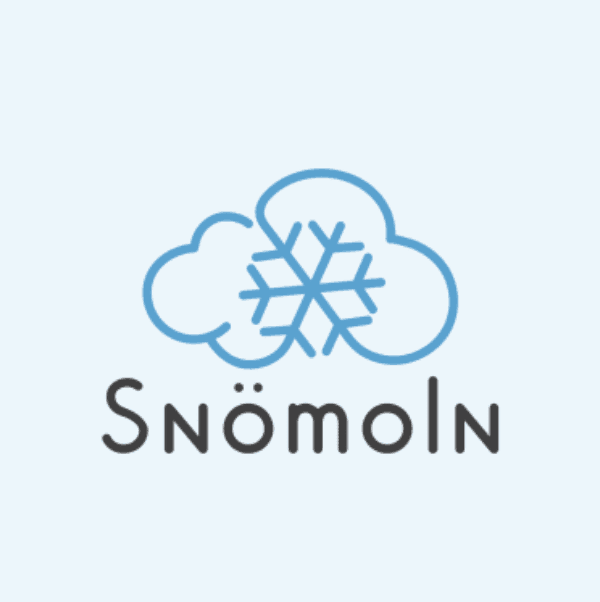 Logo by mountdesign
(hire mountdesign for $5)

How to Make Your Own Nature Logo
If you're feeling creative and want to try making your own nature logo design, I recommend
Looka
. This DIY logo maker uses artificial intelligence (AI) to create a unique logo, which you can then customize in a simple, user-friendly editor. To learn more, read our
full Looka review
.
With Looka, you can design multiple logos for free.
You only pay if you love what you've created and want to use the logo for your business. Step by step, here's how Looka works.
1. Get Started
Go to the Looka homepage
, enter your company name and click
Get started
. You do NOT need to sign up first.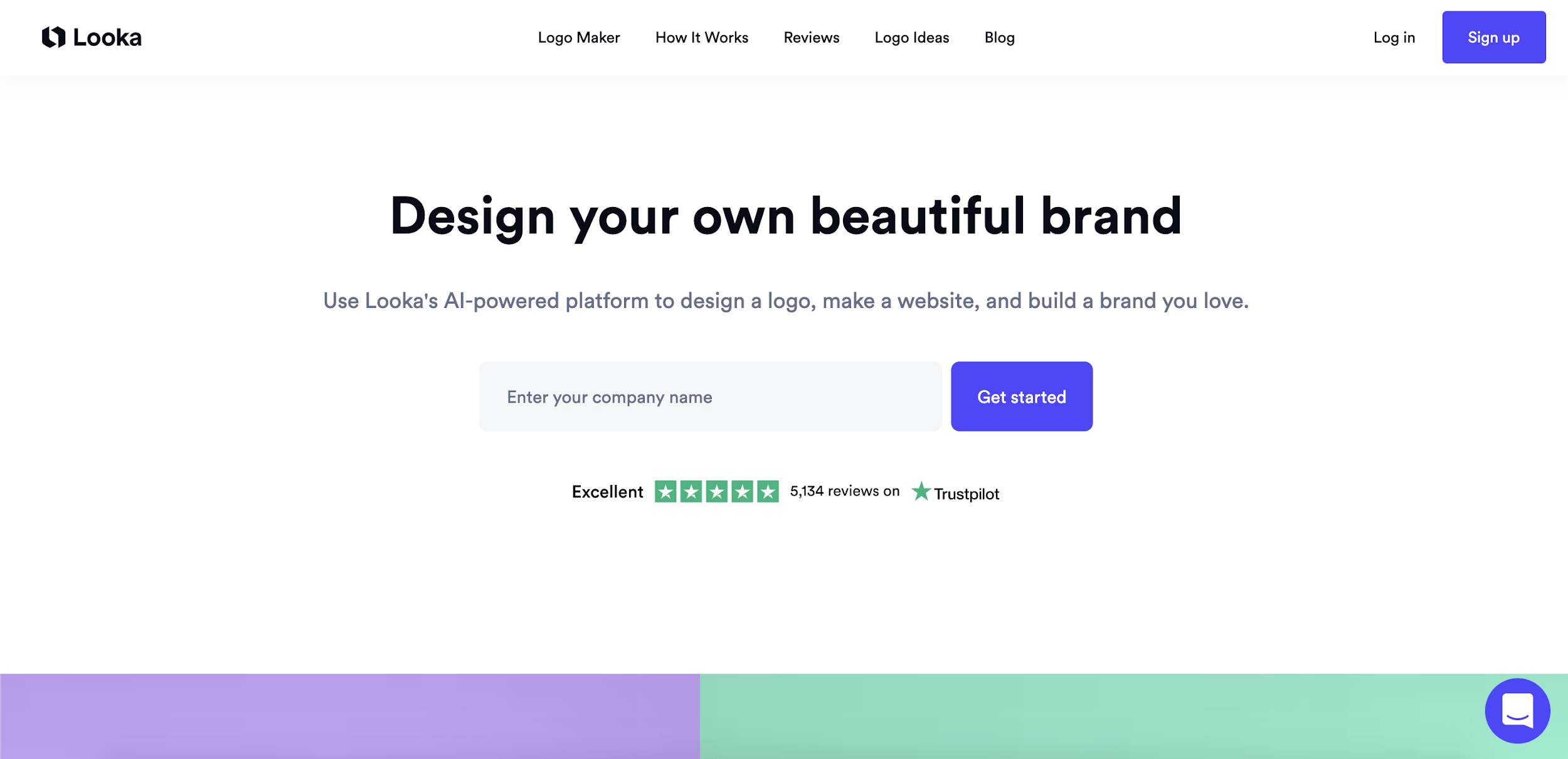 2. Tell Looka More About Your Brand
After you enter your company name, Looka will walk you through several screens so its AI can learn more about your company:
Enter your industry
Choose five or more logos you like
Select one or two color palettes
Further refine your color scheme by selecting up to three specific colors
Add your slogan
Search and add up to five symbols (nature options shown below)
You can skip any of these steps, but completing them all will give you the most customized logo.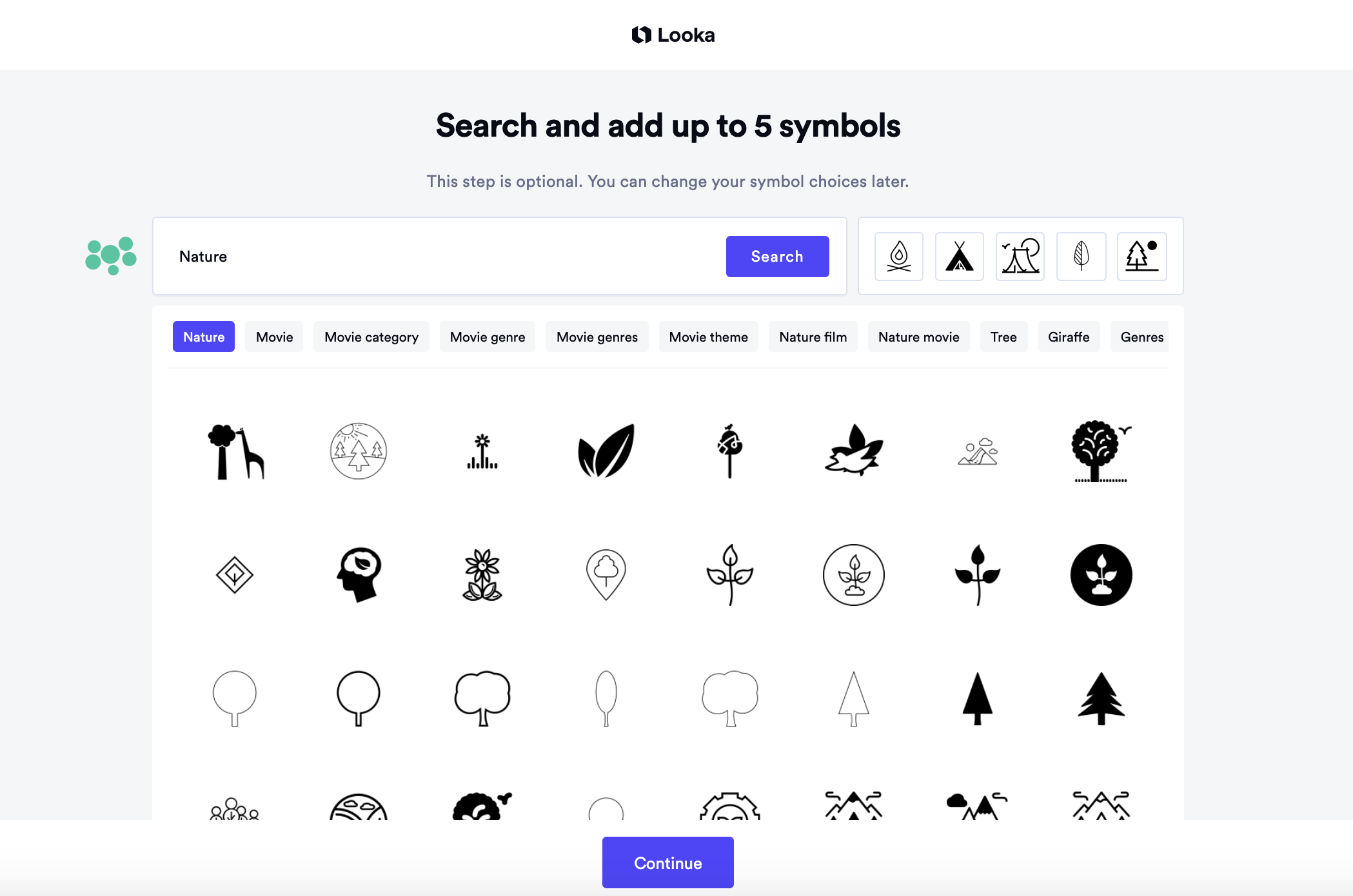 Pro tip
: Nature runs the whole spectrum of colors, from ocean blue to sunset red, green leaves to yellow sunbeams. You can stick with real-life colors for your icon (like blue for the sky or brown for the soil), or you can add a playful and modern twist by using unexpected colors (like a purple tree) instead. Either way,
color definitely matters for your brand
, so check out our
rundown of basic color psychology
to make sure your logo's colors express your identity and mission.
3. Choose a Logo You Like
After you've answered these questions, Looka will show you dozens of logo designs. Click on any logo you like to start customizing it.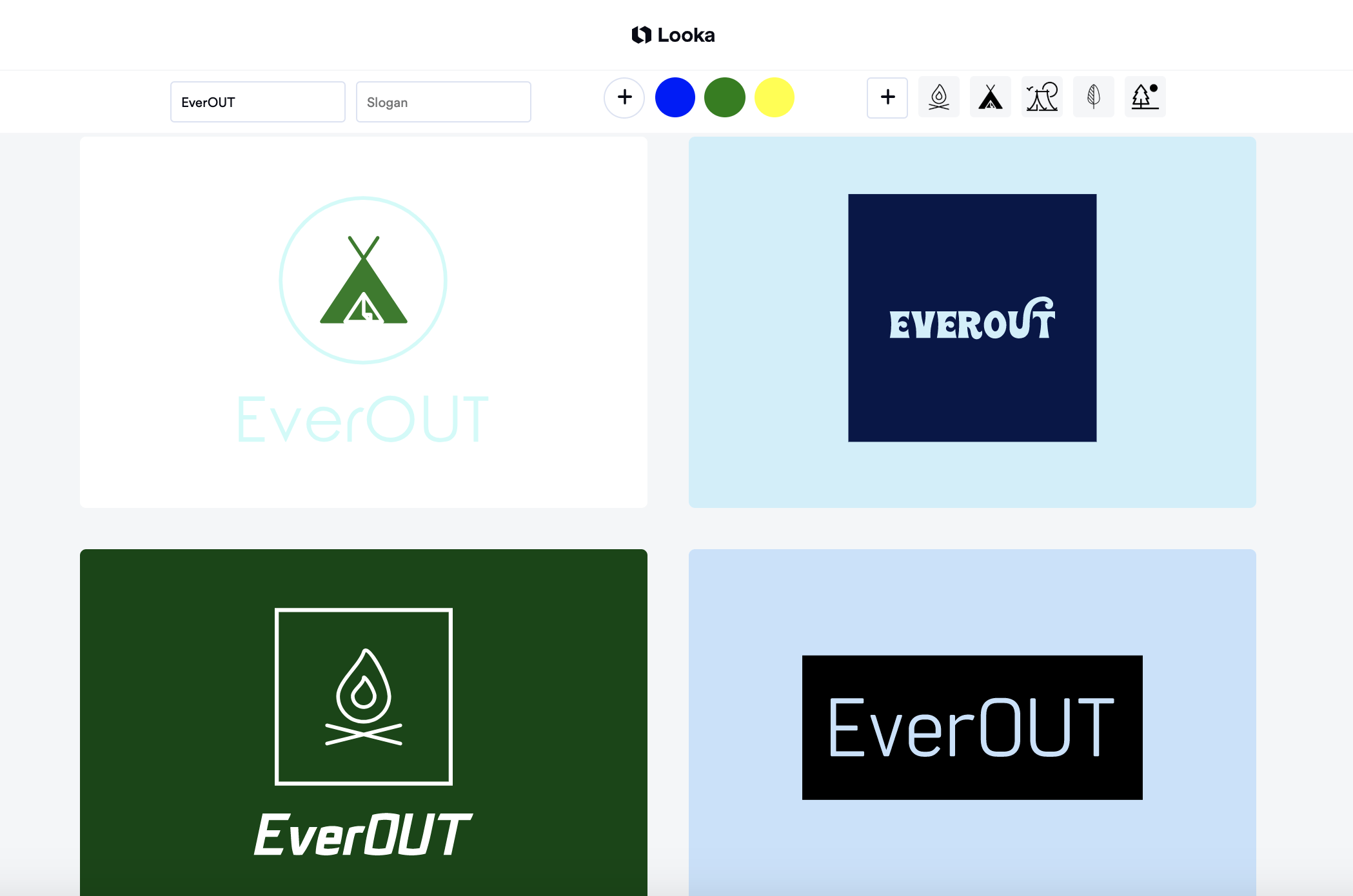 Pro tip: Don't stress too much over choosing which logo to customize; virtually every element can be changed in the editing screen (which comes next). I recommend scrolling through 50 or so logos and choosing whichever one grabs your attention the most. If it stands out with a very quick glance, chances are good that it'll stand out to your customers, too!
4. Customize Your Logo
Once you've found a logo that speaks to you, it's time to make all of the design tweaks that will make it truly your own. Looka's editor makes it easy to change almost any aspect of your logo. For example, you can select a new font for your company name or slogan, using the helpful categories shown below.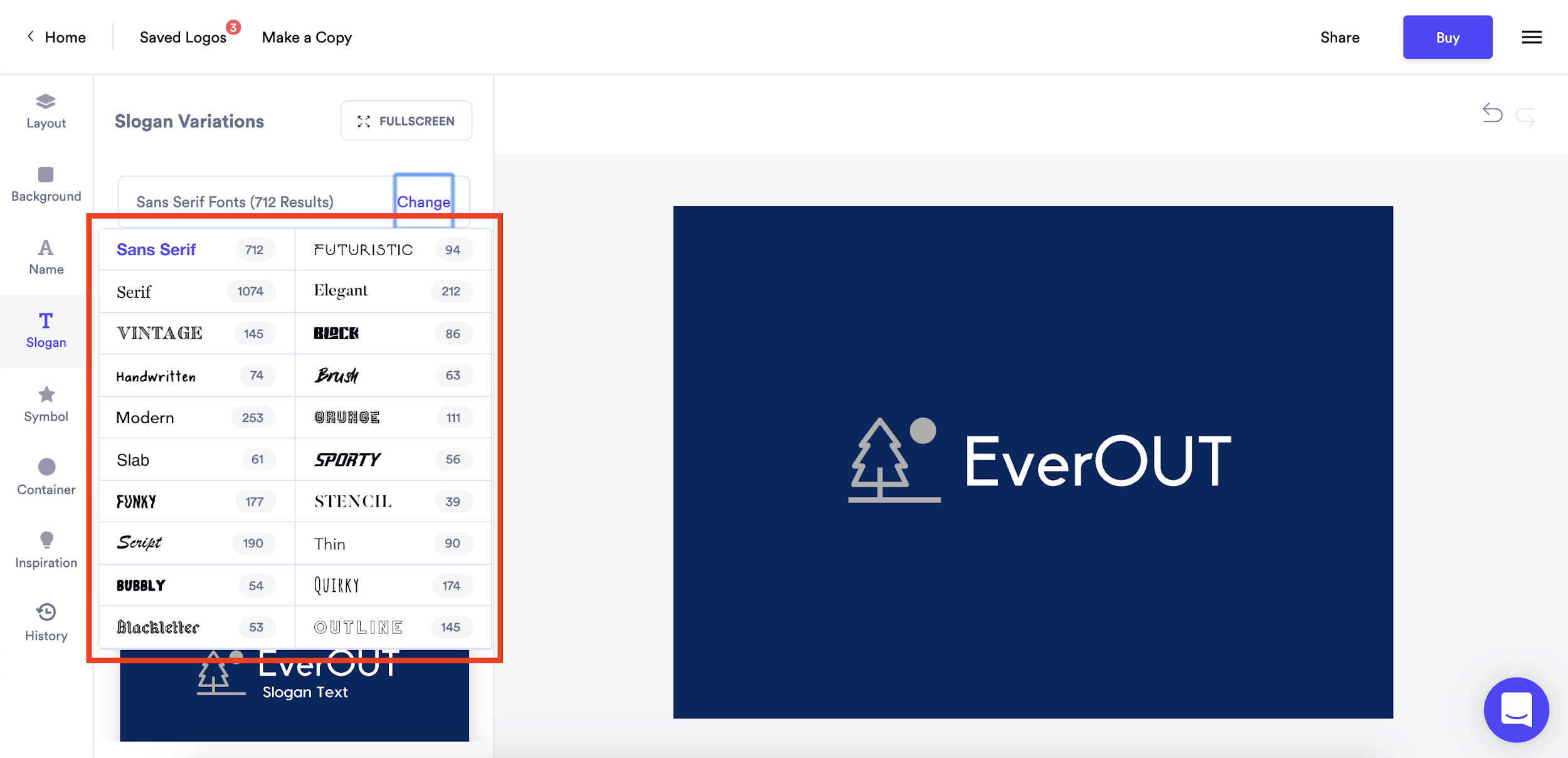 From the same editing bar at the left-hand side, you can:
Add a background outline or shape
Change the background color
Change the text color, layout, and alignment
Search for a new symbol
Use the History tab to revert to a previous version (awesome for undoing mistakes!)
If you end up completely changing your mind about your design, you can always start over. To return to your original page of logo designs, click the back button in the browser or the
Dashboard
button at the top left.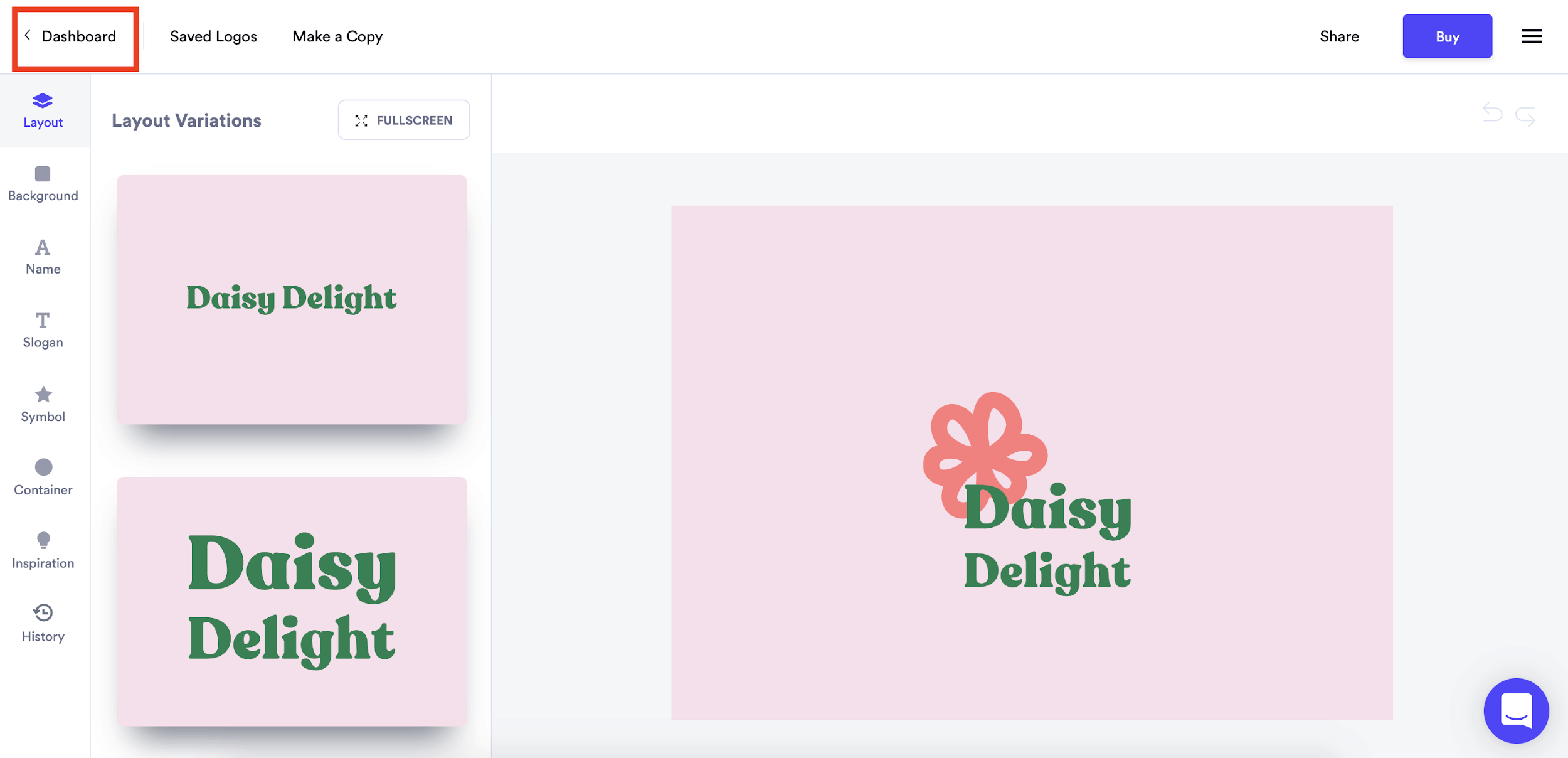 From the dashboard, you can click
Generate more logo designs
to view new logos based on the information you gave previously.
5. Finish Up!
Once you've made your edits, you're ready to buy your logo – if you want to. Looka offers three logo packages, each for a one-time fee. The prices are fairly reasonable but not really cheap, so you might want to consider hiring a designer on Fiverr instead. Fortunately, Looka will save your logo design to your account, so you don't have to decide about purchasing right away.
Pro tip: Not sure what file formats you need? Here's a good rule of thumb. If you plan to only use your logo online, then a high-res PNG or JPEG should be fine. But if you ever plan to print your logo on anything bigger than a business card, you'll need scalable vector files (most often EPS, AI, or SVG).
Wondering how a logo created with Looka actually looks? Here are a few different nature-themed logos I made:
Get Inspired by Famous Nature Logos
Nature itself is vast, ranging from oceans to deserts to rainforests, so it's no surprise that there's a huge variety of nature-inspired logos out there. I've chosen a few of my favorite logos that use natural themes with unique color palettes and design styles.

Biolage
, a high-end hair care brand, takes a simple approach to portraying nature, using a muted and peaceful shade of green next to a large, easy-to-read wordmark. The rounded, sans-serif font feels modern and expensive yet still approachable and friendly. The leaf icon hints that nature is the final piece of your hair care puzzle.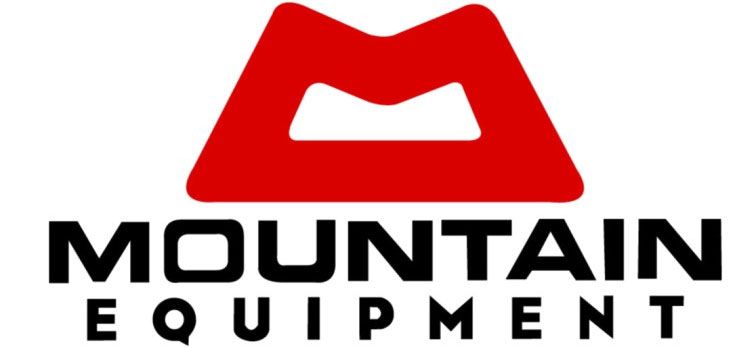 At the other end of the "nature" spectrum is
Mountain Equipment
. Instead of an earthy color scheme, it uses a powerful red to evoke the passion, excitement, and adventure of climbing. The shape of the mountain icon mimics the M of the company's name, while the squarish font feels solid and dependable – just like the outdoor gear that the company sells.

With its natural color scheme, the
Nivea Sun
logo is actually a smart variation on the company's standard logo (the dark blue badge in the middle). By adding a sun peeking out from the background, this logo becomes dynamic, memorable, and perfectly adapted to Nivea's line of sun protection products. It also has
great
color contrast and readability.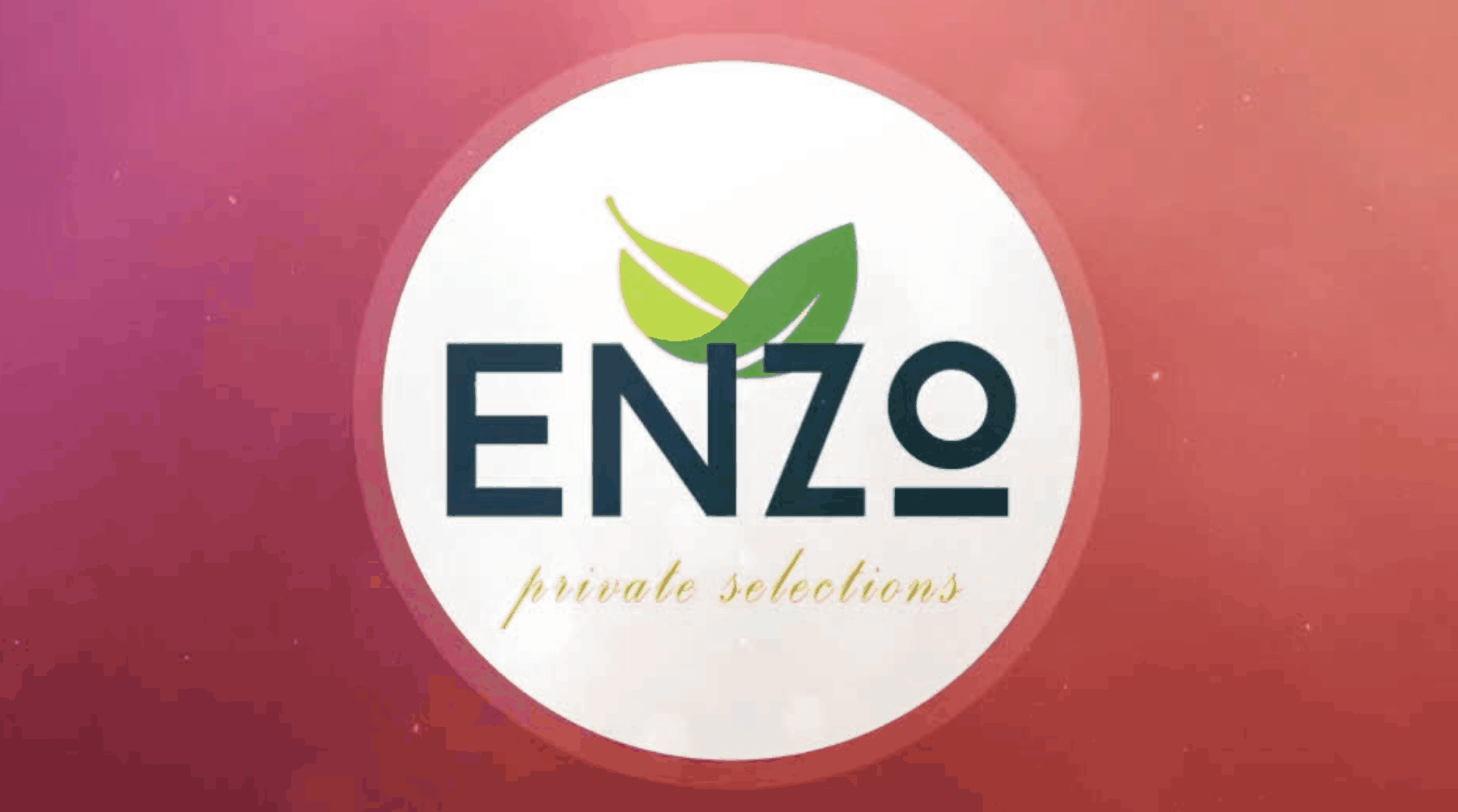 Enzo
, an organic tea company, plays up the natural theme with a logo that features a simple, two-toned leaf. The placement of the leaf behind the top of the text gives it an airy quality, as if it's drifting down on a quiet breeze. I like how the company name is bold and easy to read, yet gets a touch of playfulness from the small, offset O.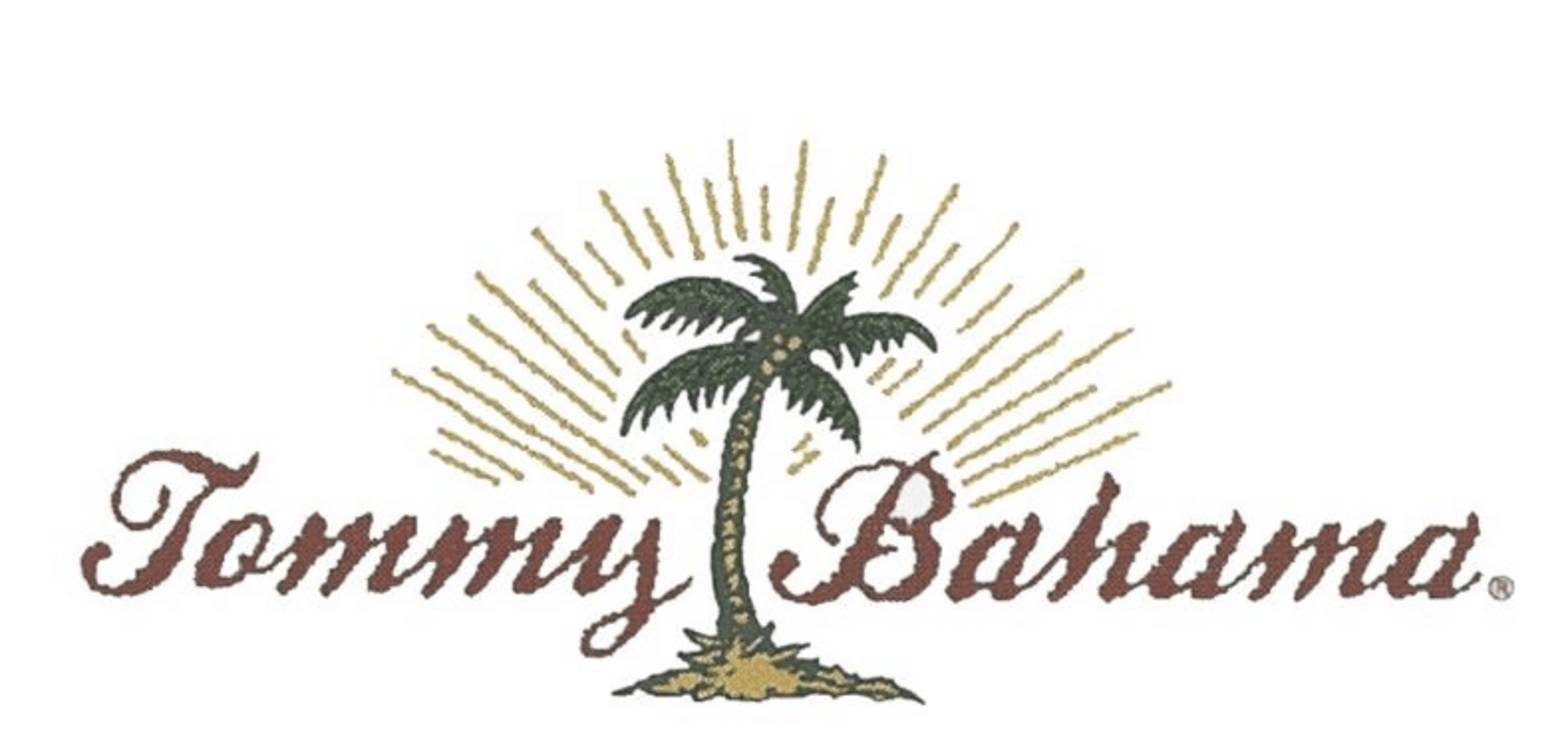 From its muted color palette to its uneven, hand-inked lettering style, the
Tommy Bahama
logo exudes retro island vibes. The yellow sunbeam lines draw your eye toward the gently curved palm tree, giving the logo a strong visual center and sense of balance. Although it uses a sunlight theme, this logo feels calming and relaxed rather than bright and energetic.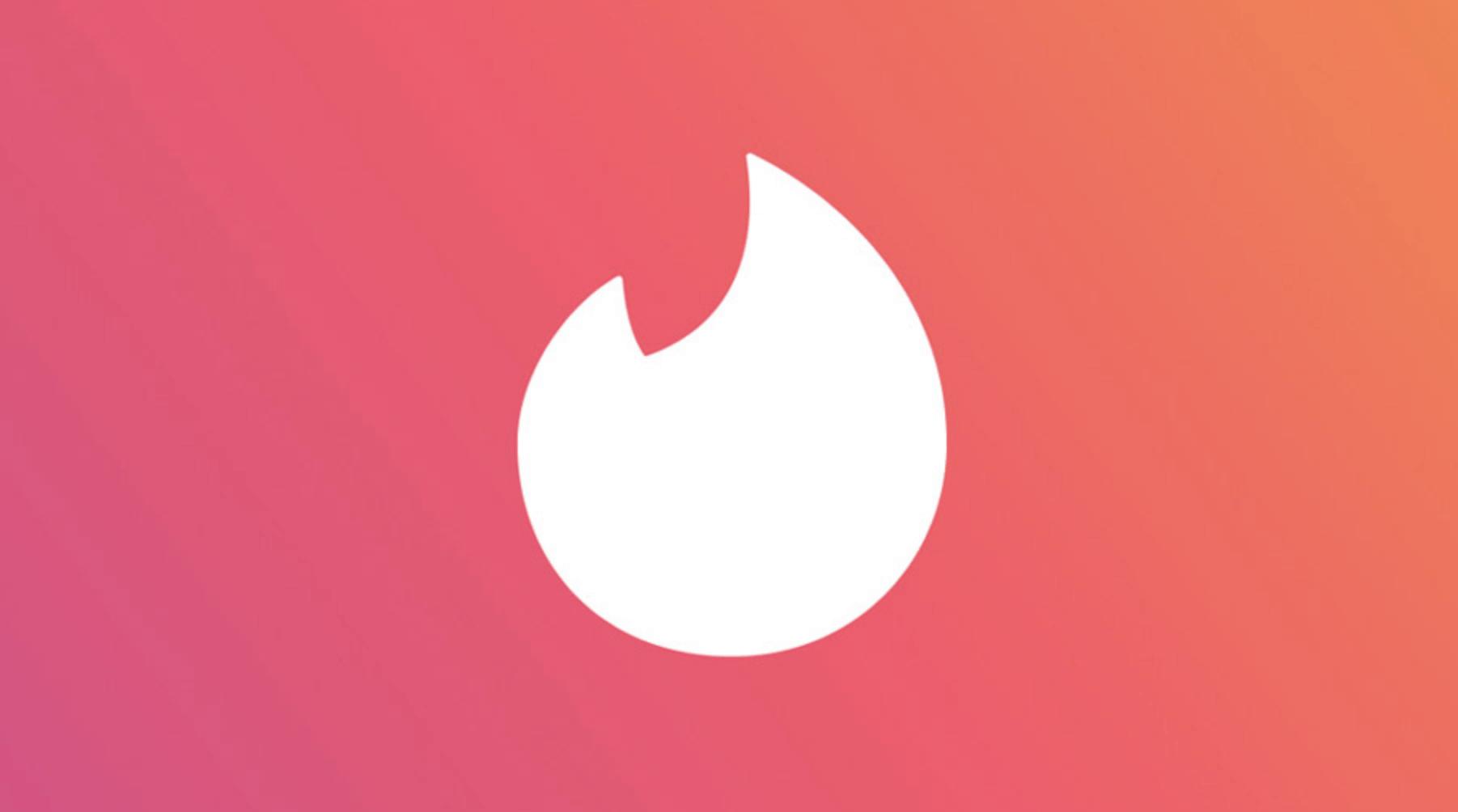 Tinder
is a great example of nature logo design taken to its minimalist extreme. Rather than use a realistic-looking flame icon, the Tinder logo presents a more rounded, circular shape – turning the potentially threatening symbol of fire into something friendly and playful. The gradient background is also very on-trend.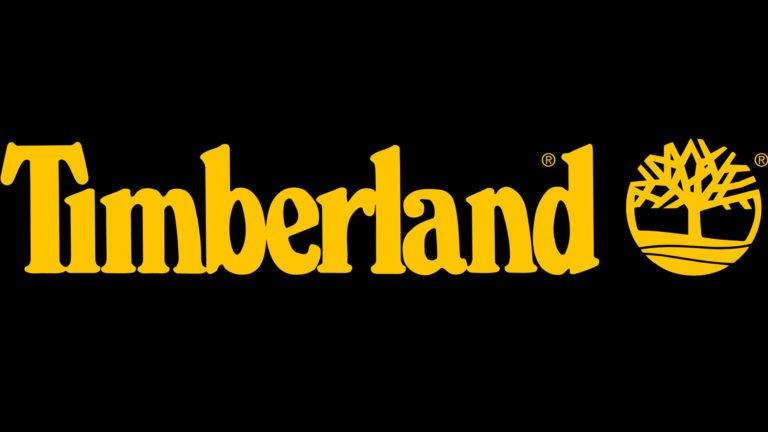 Nature images often call up feelings of peace and serenity, but the
Timberland
logo reminds us that time spent in nature can be active and powerful, too. With high-contrast black and yellow and a chunky serif font, the Timberland logo has a vintage, masculine, and rugged feel – perfect for a company that sells durable boots.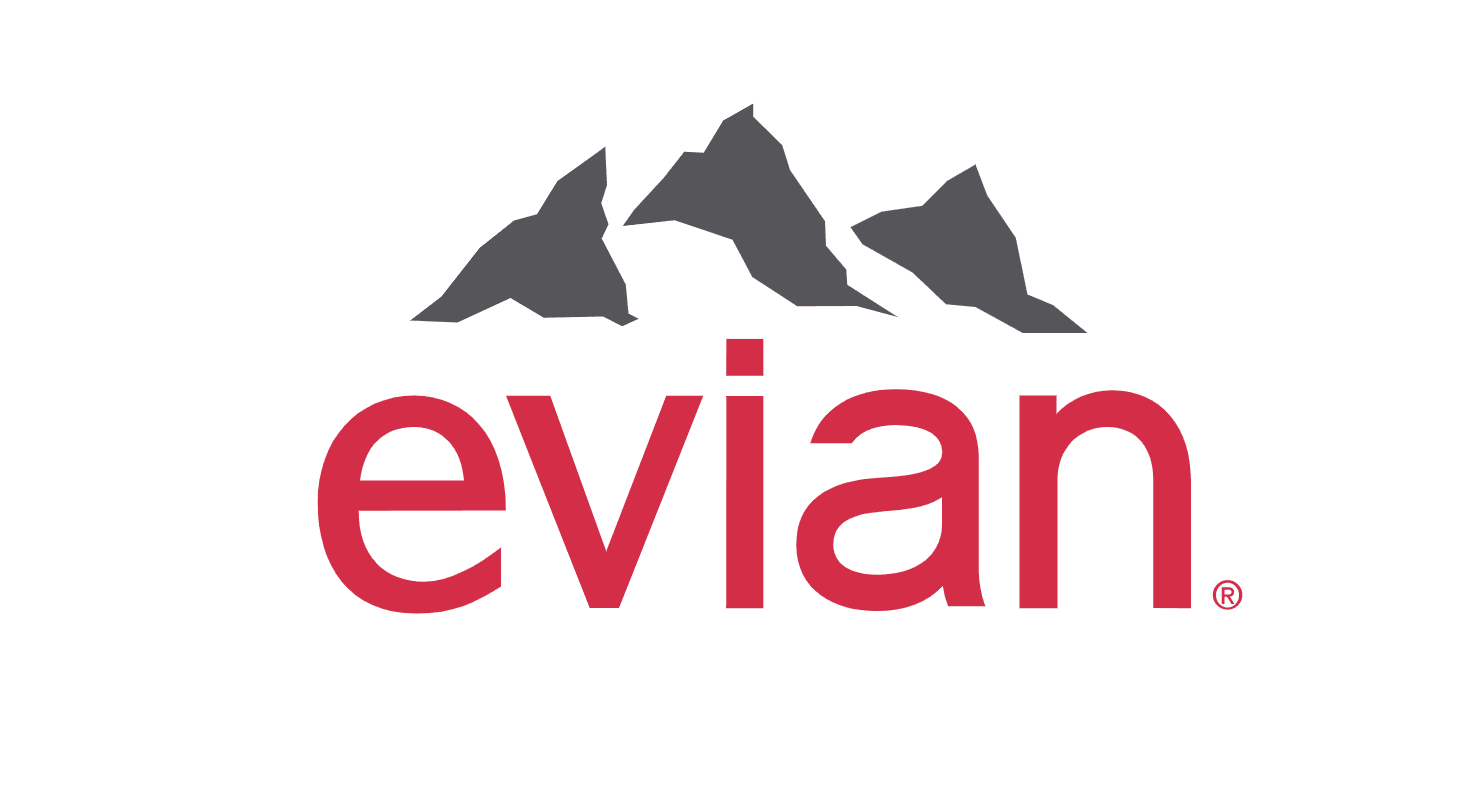 A luxury mineral water brand,
Evian
incorporates the source of its water – the French Alps – into its logo. Although the mountain peaks are simplified, they still maintain a strong, three-dimensional presence with their jagged lines. The white space between the peaks tricks the eye into seeing glaciers, so you envision Evian's pure water flowing downward, drawing your eye to the bold red wordmark.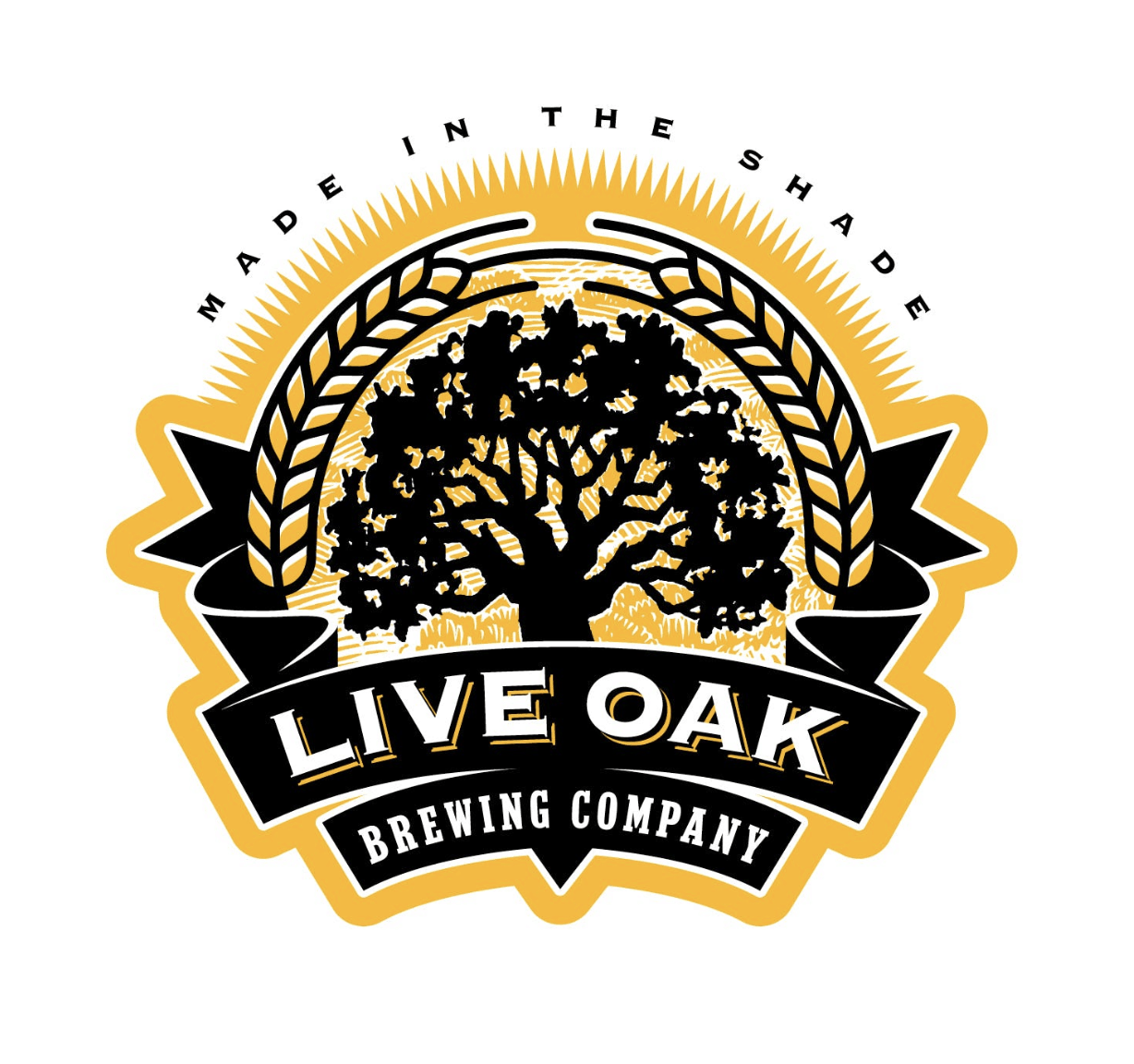 Live Oak Brewing Company
, a Texas craft brewery uses a classic badge-style logo that's complex, yet balanced. The banner, text shadows, and thick yellow outline give this logo a timeless look, while the high contrast of black, yellow, and white ensures easy readability and gives off a strong sense of action and energy.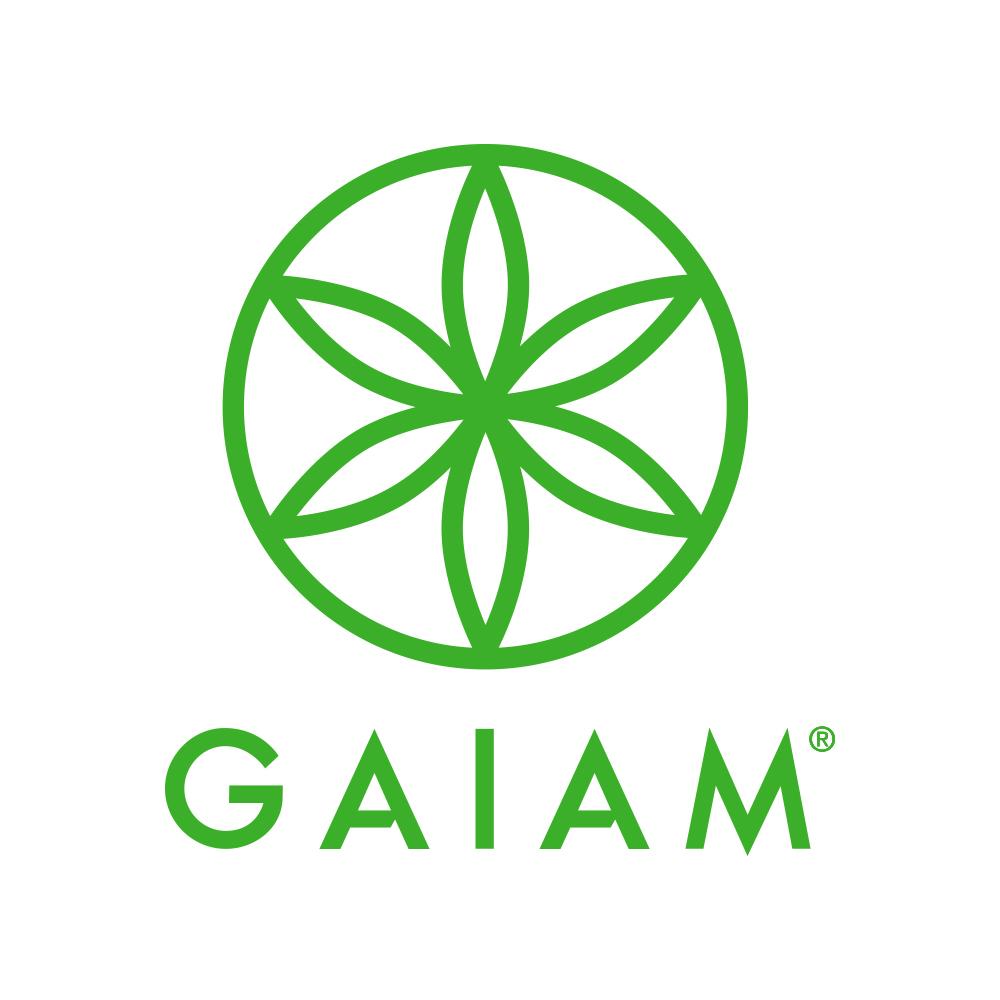 The
Gaiam
logo uses an icon known as the Flower of Life, said to symbolize unity and spirituality – two key values for the company's audience of yoga, pilates, and other meditative fitness practitioners. Even if buyers aren't aware of the symbol's meaning, it still reflects universal ideas like blooming, beauty, and growth. I also love how the letter forms reflect the geometry of the flower to create a cohesive, visually pleasing mark.
How Will You Make Your Nature Logo?
As you can probably tell by now,
there are no set rules for creating a "nature" logo.
Depending on the color, font, and other design elements you choose, your nature or outdoor logo can be anything you want it to be: peaceful, serene, dynamic, earthy, vintage, or modern. It's these limitless possibilities that make nature logo design so fun – but also so challenging to do well. If you want to try out your own creative ideas,
head over to Looka
 to design a logo (or two or three!) for free. If you'd rather leave your nature logo to an experienced pro,
browse Fiverr
 to find a talented designer who has created great nature-themed logos before. For even more possibilities, check our list of the
top logo design services
.