Read on to find out how you can get a professionally designed logo for just $5.
---
9 Best Money Logos
My colleague tried out various logo design services to determine which one offered the best design quality at the best value. His results were pretty eye-opening! Check out his
comprehensive logo design service comparison
 to see how each platform performed.
How to Get Your $5 Logo Design
Where do you start looking for a high-quality, low-cost logo design? The answer is Fiverr. Designers can offer logo design packages as low as $5 on the freelancing platform. There are thousands of designers, with countless design styles and specialties, and many offer their expert services for the lowest prices. Here's how you find the right designer for you.
Head to the Fiverr homepage
 and search "money logo". To expand your options, try searching related terms like "cash logo" or "financial logo", too. You'll get a list of designers whose portfolios match your chosen search term. Scroll through the results until you find a designer you'd like to learn more about.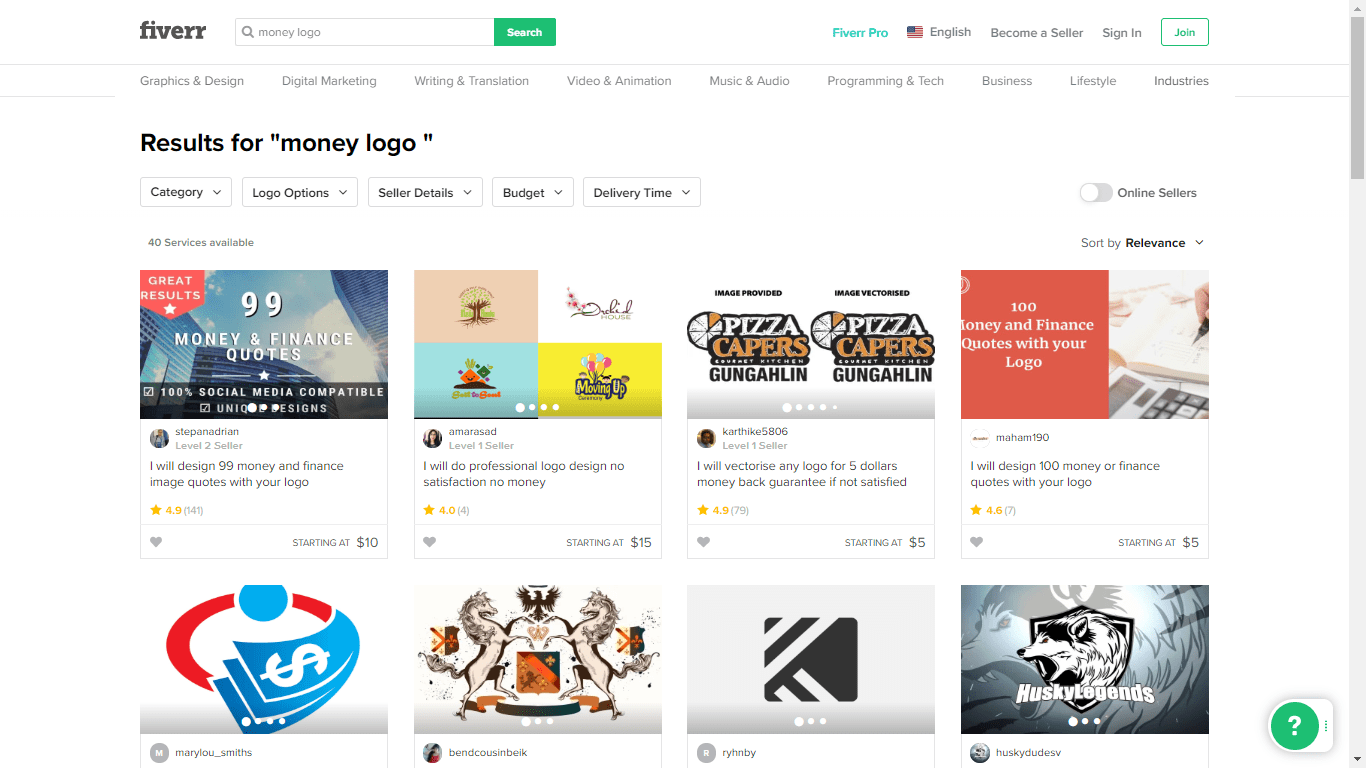 Click on their profile to be taken to their portfolio, offered services, and 'About This Gig' section. This is where you can really get a feel for their style and see what previous clients have said about them. If you're happy with what you see, choose the package that best matches your needs and budget, and click
Continue
to head to the payment review page.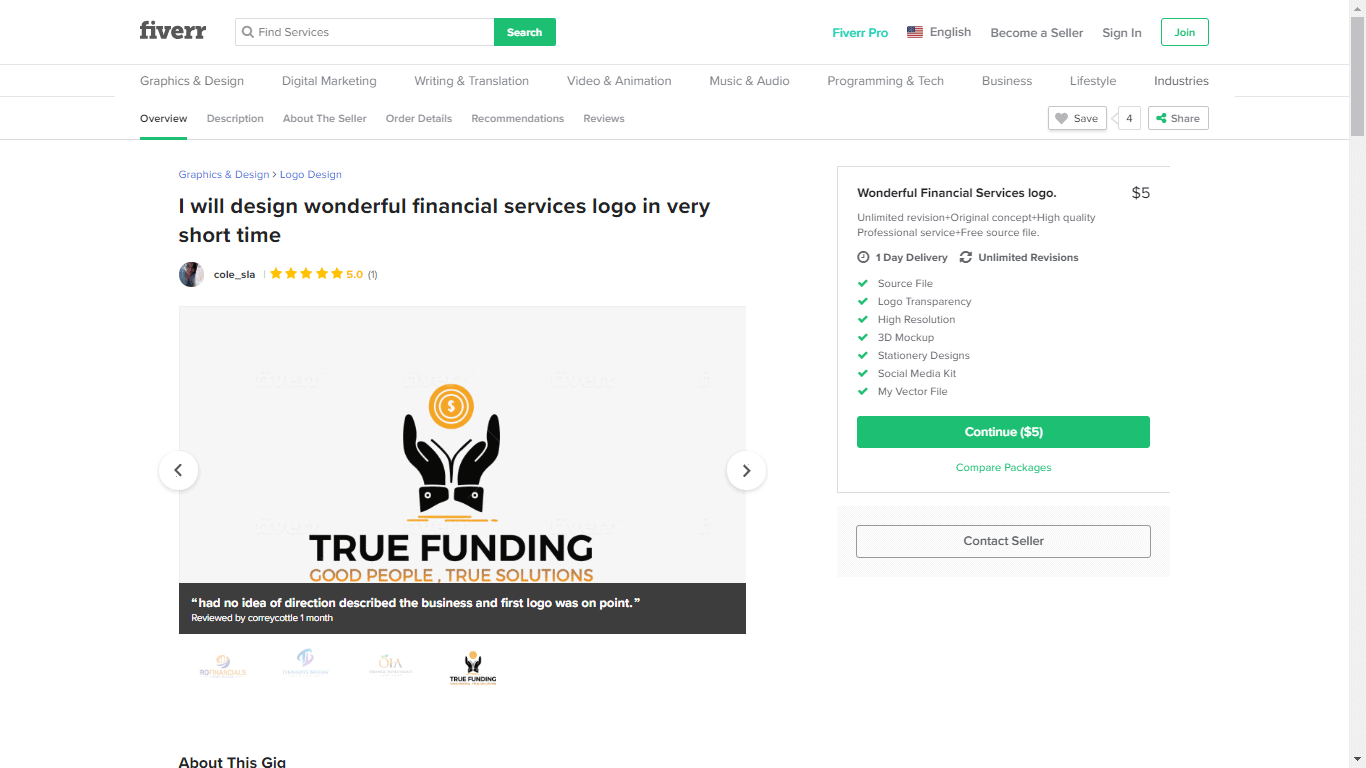 Review the package outline to make sure it contains everything you need. If the seller offers add-ons, this is the stage where you can customize your package by adding these extra services. When you're finished, click
Order Now
to make your payment and finish commissioning your logo.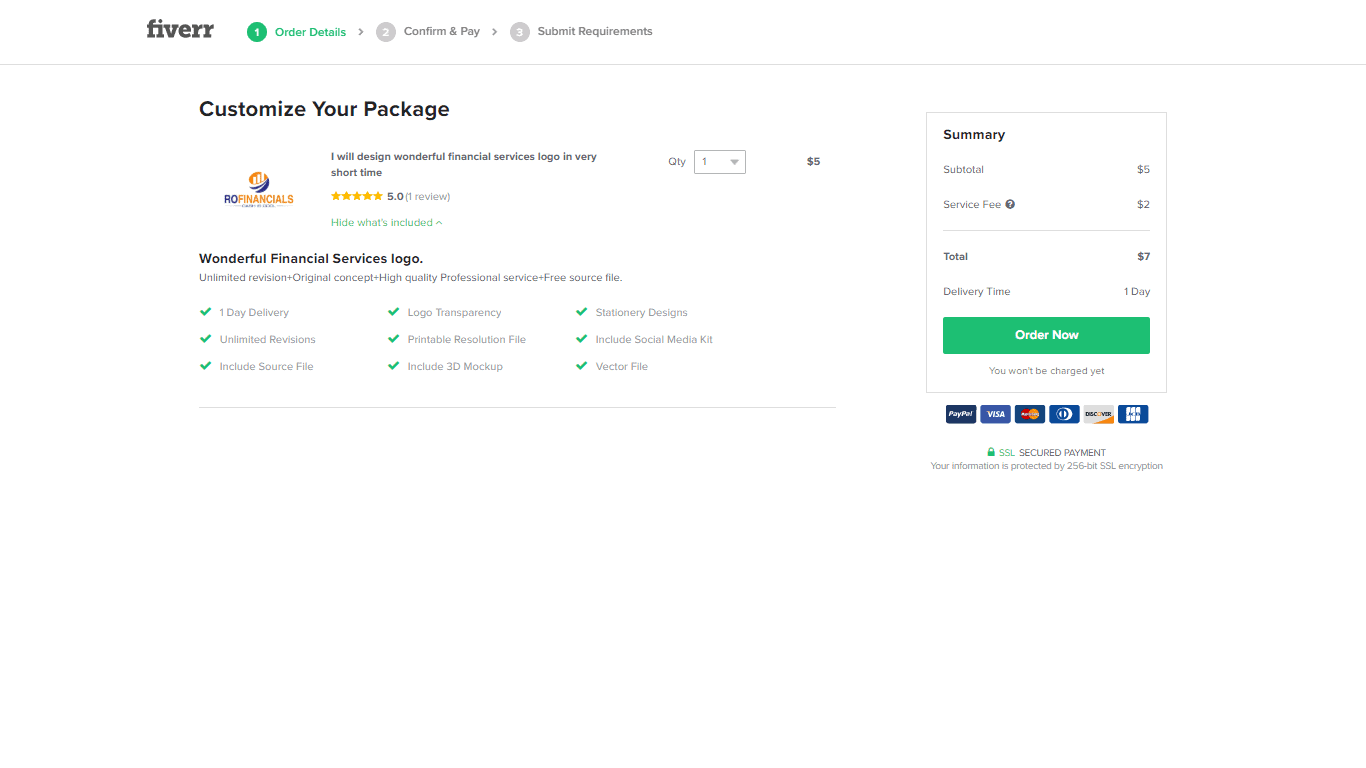 In just a few days (and sometimes 24 hours if you choose speedy delivery!) your new logo design will be delivered. Want to know more? Check out our
in-depth Fiverr review
 for more tips and example logos.
Here are a few of my favorite Fiverr features:
No surprise fees – You'll never be overcharged or hit with extra costs. What you pay at the start is always the only price you'll pay.
Fiverr Pro – The Fiverr Pro title means the seller has been assessed by Fiverr employees and confirmed to have great design quality, exceptional customer service, and consistent deadline punctuality. If your budget allows, hiring a Fiverr Pro designer guarantees the best quality on offer.
Customizable extras – Some designers offer package extras at an additional cost, such as multiple logo revisions and a personalized social media kit.
Safe payments – As you've seen above, your payment is made upfront, but it's only released to the designer once you're completely satisfied with their work.
How to Make Your Own Logo
So, you've decided you're going to create your new logo yourself. Making a logo can be a fun task, but it takes time, energy, and some creative ability to create something truly unique. Online logo makers are usually the best choice as they're free to use – you'll only need to pay if you want to download your logo in a usable, high-resolution format. If you'd like to take on the DIY design challenge, I recommend using Wix Logo Maker. Thanks to the artificial intelligence (AI), the process is foolproof, and it's been recently updated to include some cool design features that make logo personalization even easier than before. Ready to get started?
Head to the Wix Logo Maker homepage
 and create a profile to begin. Enter your company name and tagline to kick-off the process.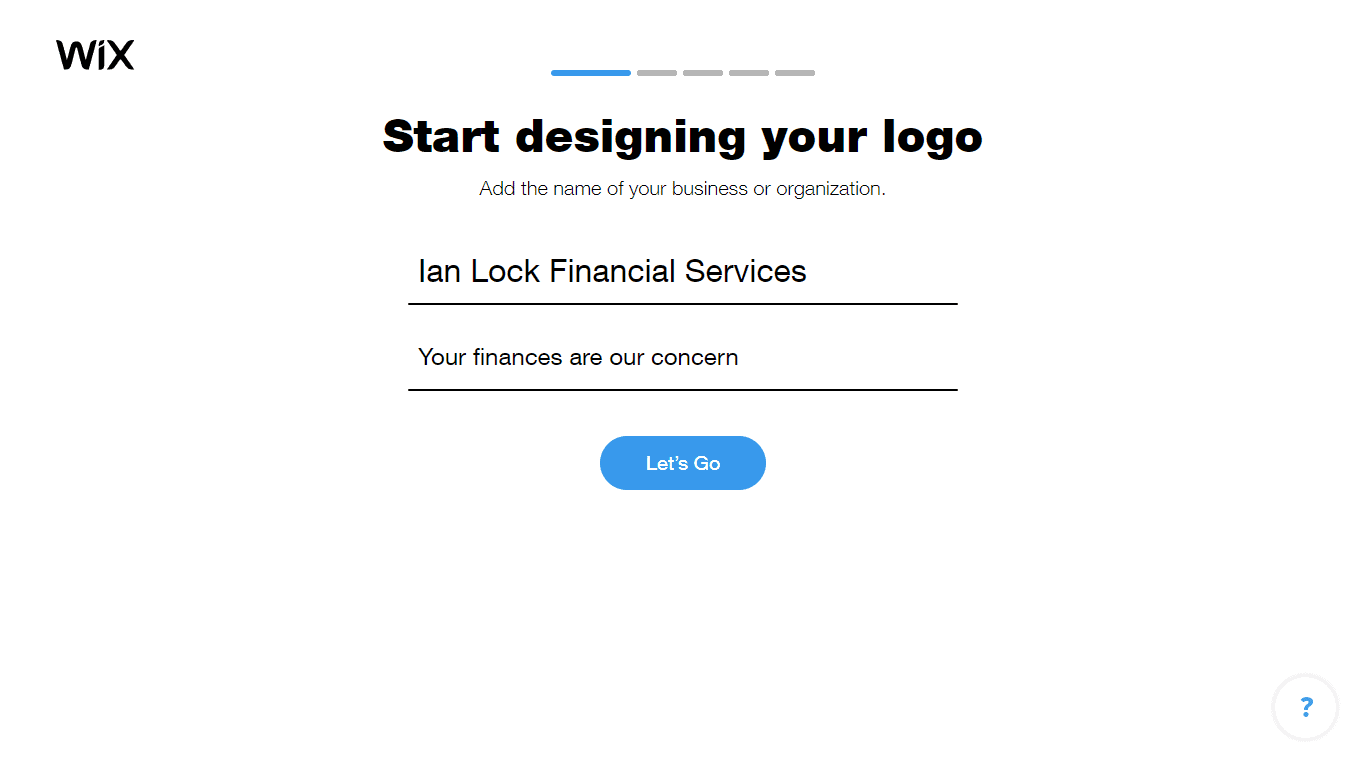 Choose your industry from the dropdown menu. There are quite a few money-related options to choose from, so pick the one that's closest to your company or brand.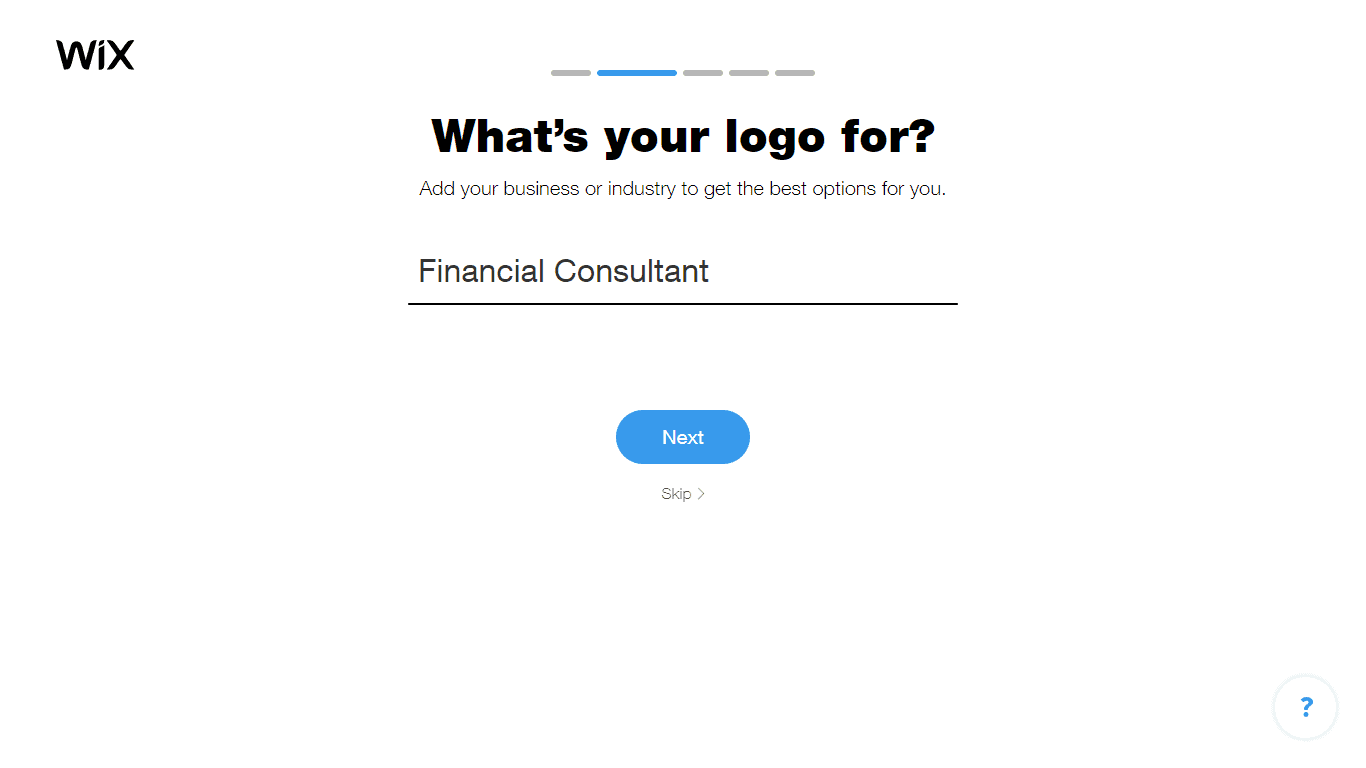 You'll see a few adjectives next. Select the words that describe the way you want your finished logo to look and feel. The more you choose the more refined your logo suggestions will be to your tastes later on.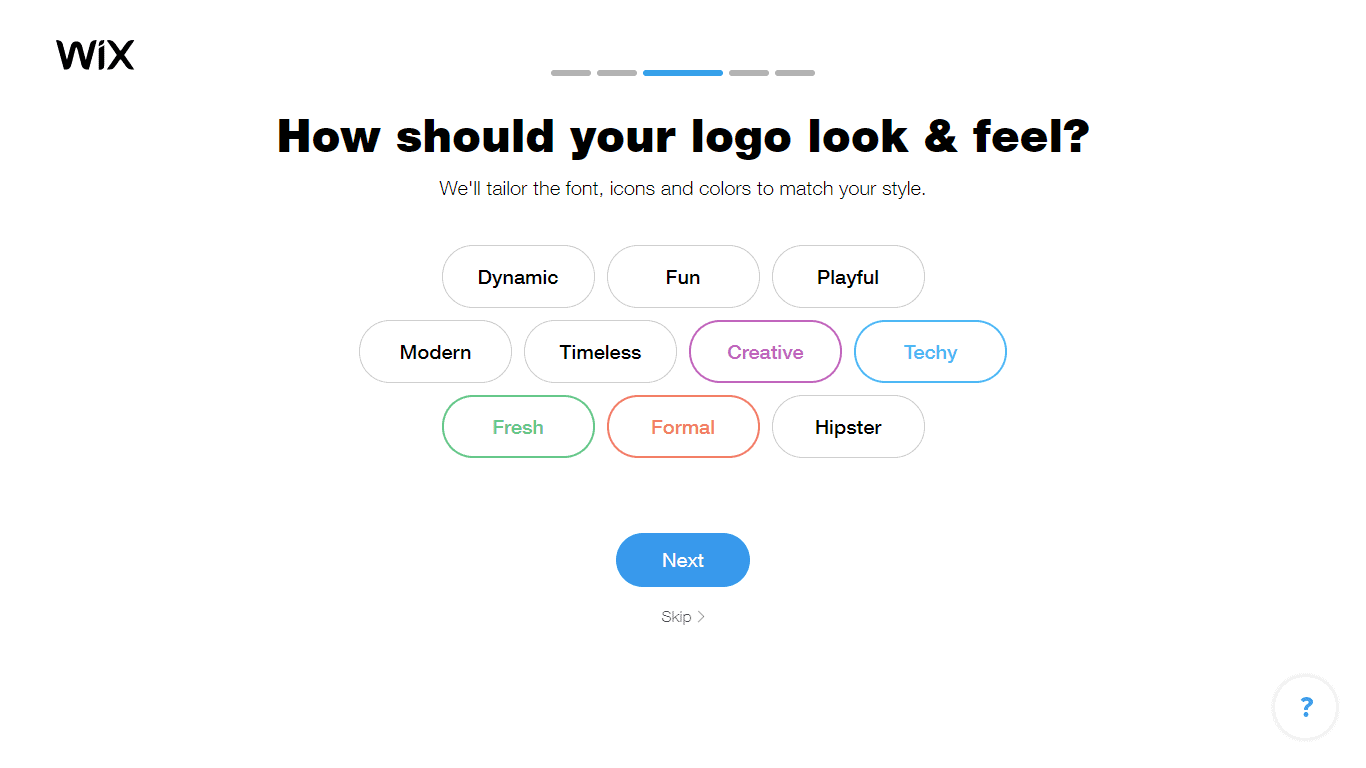 Next up are the comparisons of logo pairs. Choose the design you like best in the pair so the AI can learn your preferences between fonts and styles. Click
I don't like either of them
to skip the pair and move to the next question.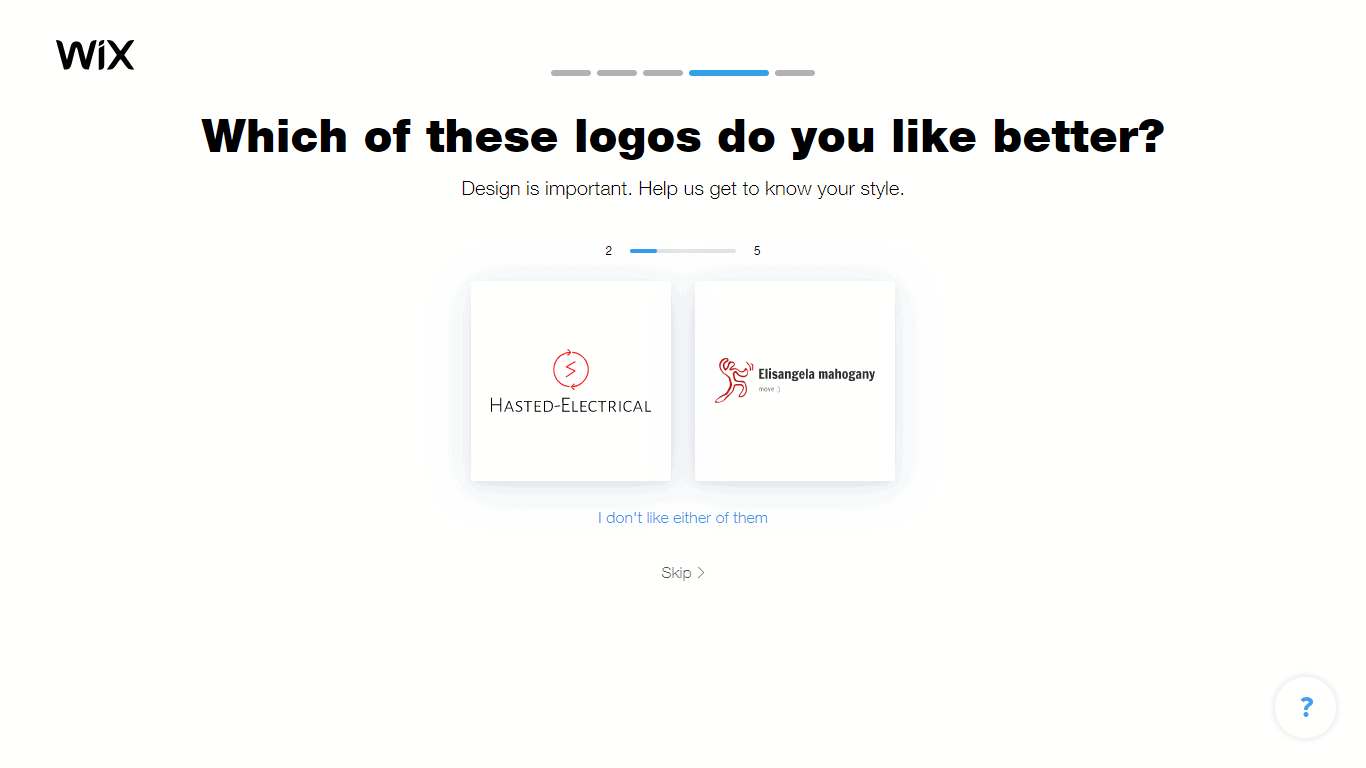 Give Wix Logo Maker an idea of where you'll be using your logo by selecting from the options listed, like merchandise, social media, and business cards.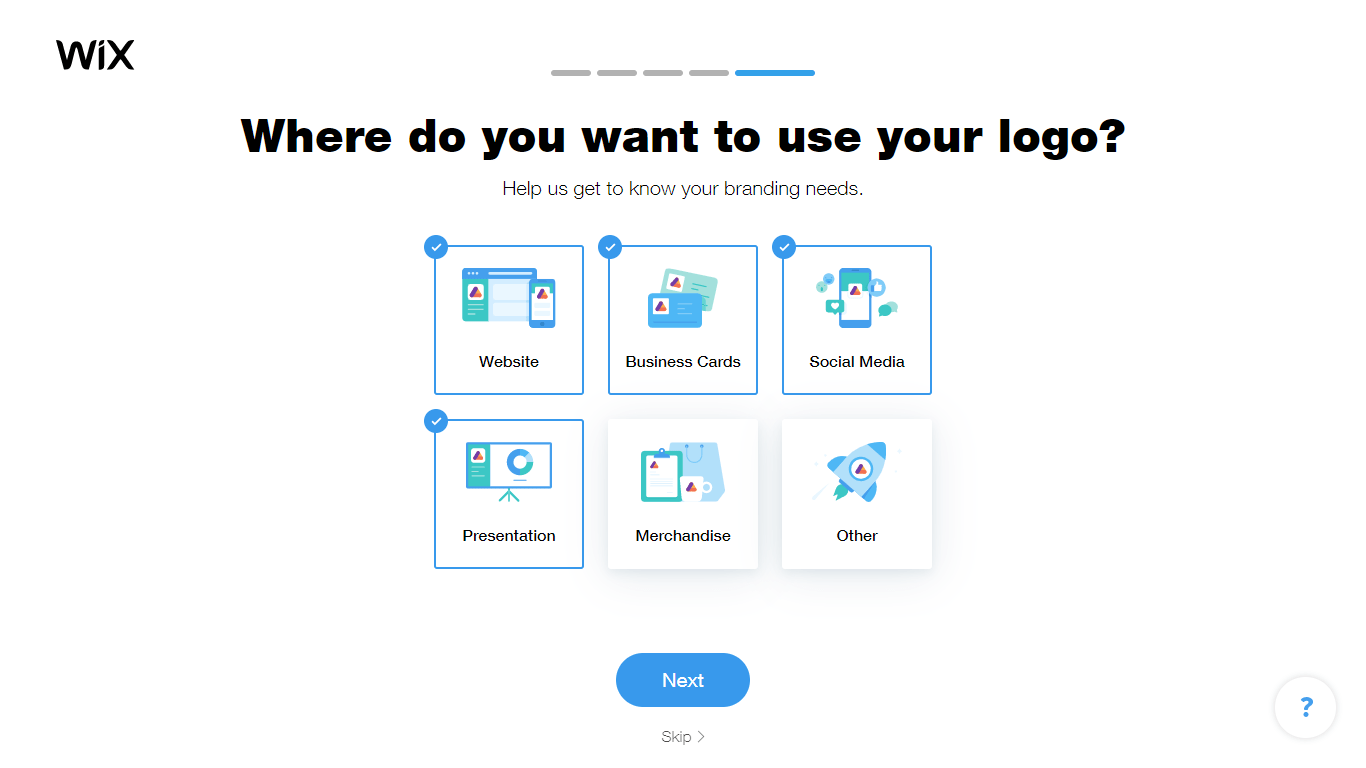 Your logo suggestions will pop up next, which is always the fun part. Scroll through the results to see if any logo designs catch your eye straight away.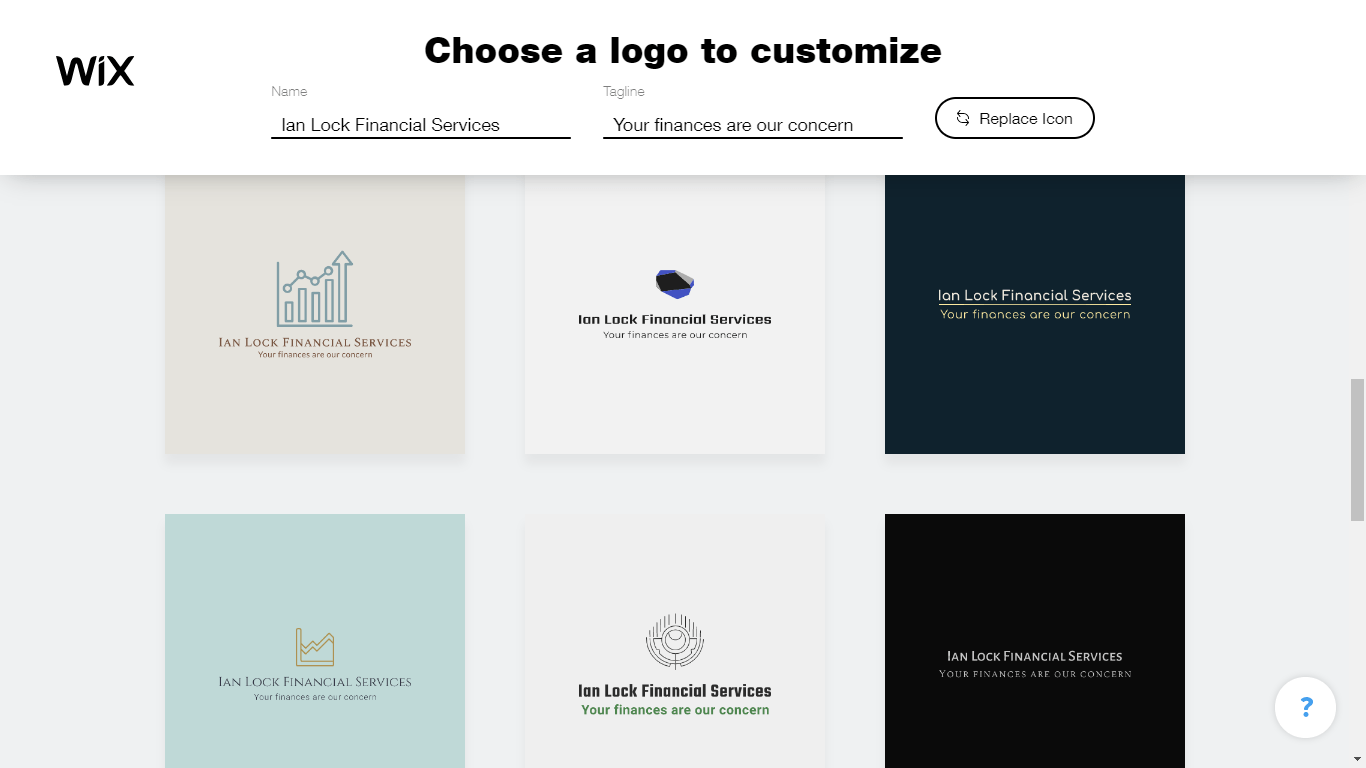 Not feeling the icons you see? They might be a bit too generic or you might have a specific idea of what you want. If that's the case, click
Replace Icons
and type "money" into the search bar to find more options. Choose your favorite to replace all the current icons.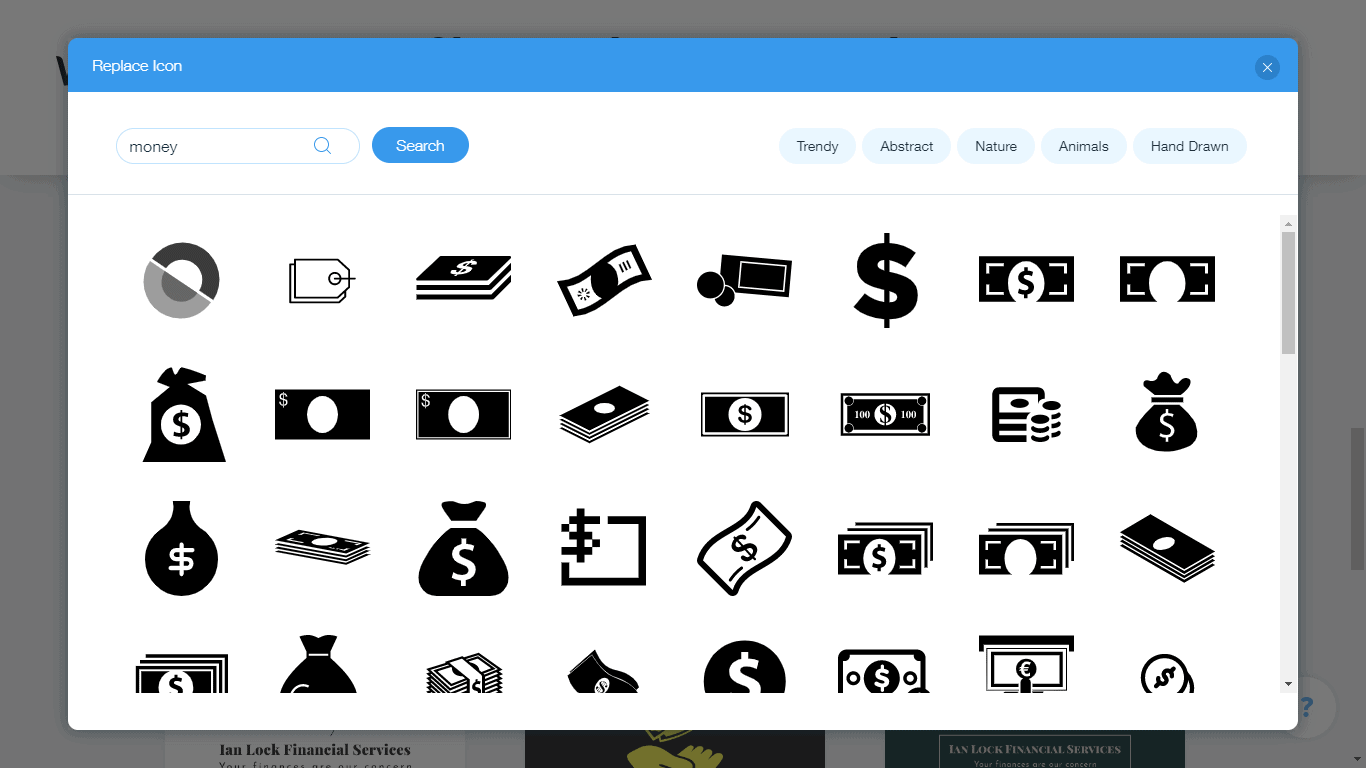 After you decide on a logo, click
Customize,
which takes you through to the logo editor. This is the stage where you can add personal touches. Try to make your logo as unique as possible to your company by changing fonts, colors, and positioning. You can even add additional icons.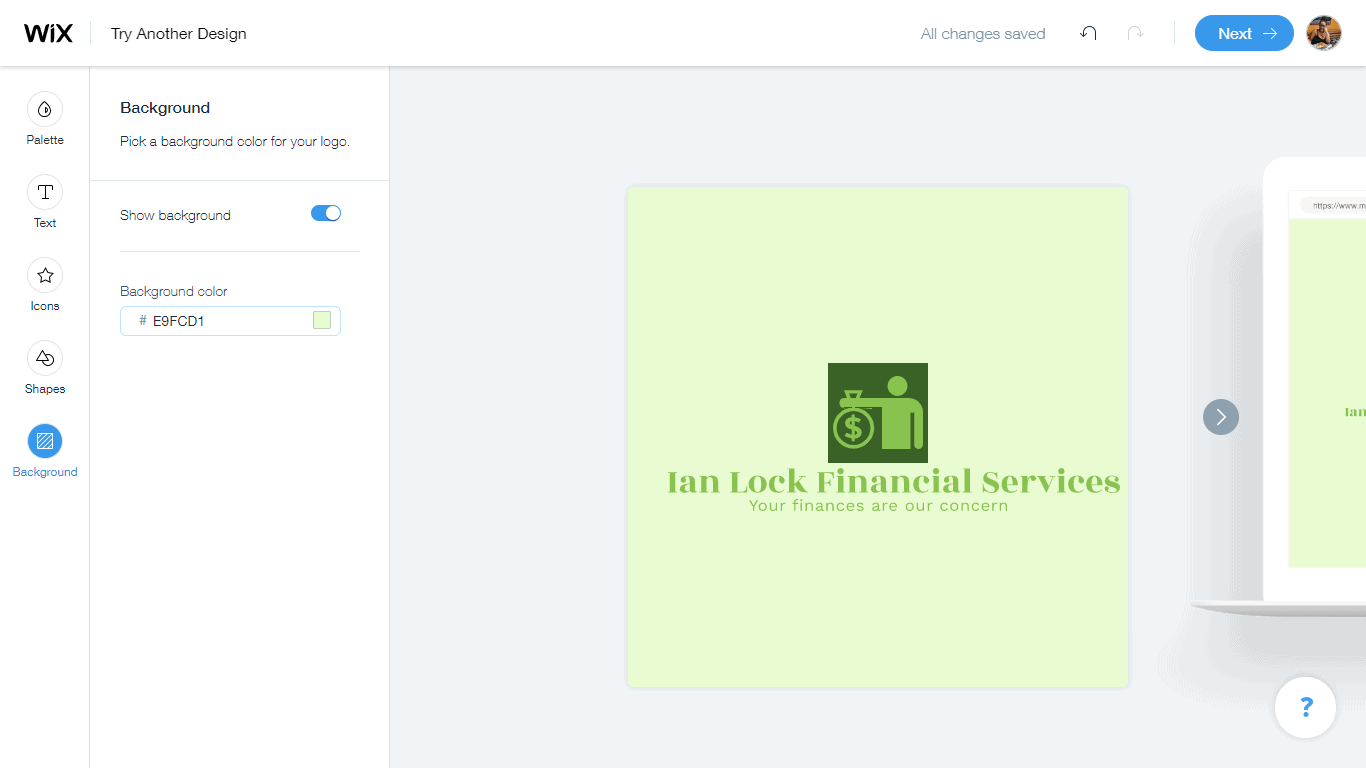 When you're happy with how it's looking, click
Next.
On the following page, you can download a very small, free image (useful if you want to try and compare multiple logos before committing) or pay for the high-resolution files to start using them. Want to know more? Read our
expert Wix Logo Maker review
 to see some logo samples.
Alternatives to Wix Logo Maker:
DesignEvo – There are more than 10,000 quality, customizable logo templates at DesignEvo. They're organized into easily searchable categories, including business and finance. See some logo examples in our detailed DesignEvo review.
LogoMaker – If you want a speedy, simple design, LogoMaker is the way to go. You can create a basic logo design in just four quick steps, ideal if you're in a rush. Read our full LogoMaker review for more details.
Final Thoughts
For the best in creativity, originality, and affordability.
Fiverr is always worth checking out.
 There aren't many places you can find an experienced logo designer for just $5. Whatever your budget and brief, you're likely to find a freelancer who's the perfect fit.
Wix Logo Maker has updated many of its customizing features
, giving you even more reason to make it your DIY logo maker option. In my opinion, Wix Logo Maker's AI technology makes creating a logo by yourself as easy as it can be. If you're still not sure which design service is best for you, why not
check out my colleague's full logo design services review
 to see how Fiverr and Wix compare to other popular design services.